SISTRIX Webinar
SISTRIX is the industry leader for SEO evaluation software within the German-speaking world. We would like to show you the full potential of the SISTRIX Toolbox - for this we are offering SISTRIX webinars. Just klick on the sign up button to take part.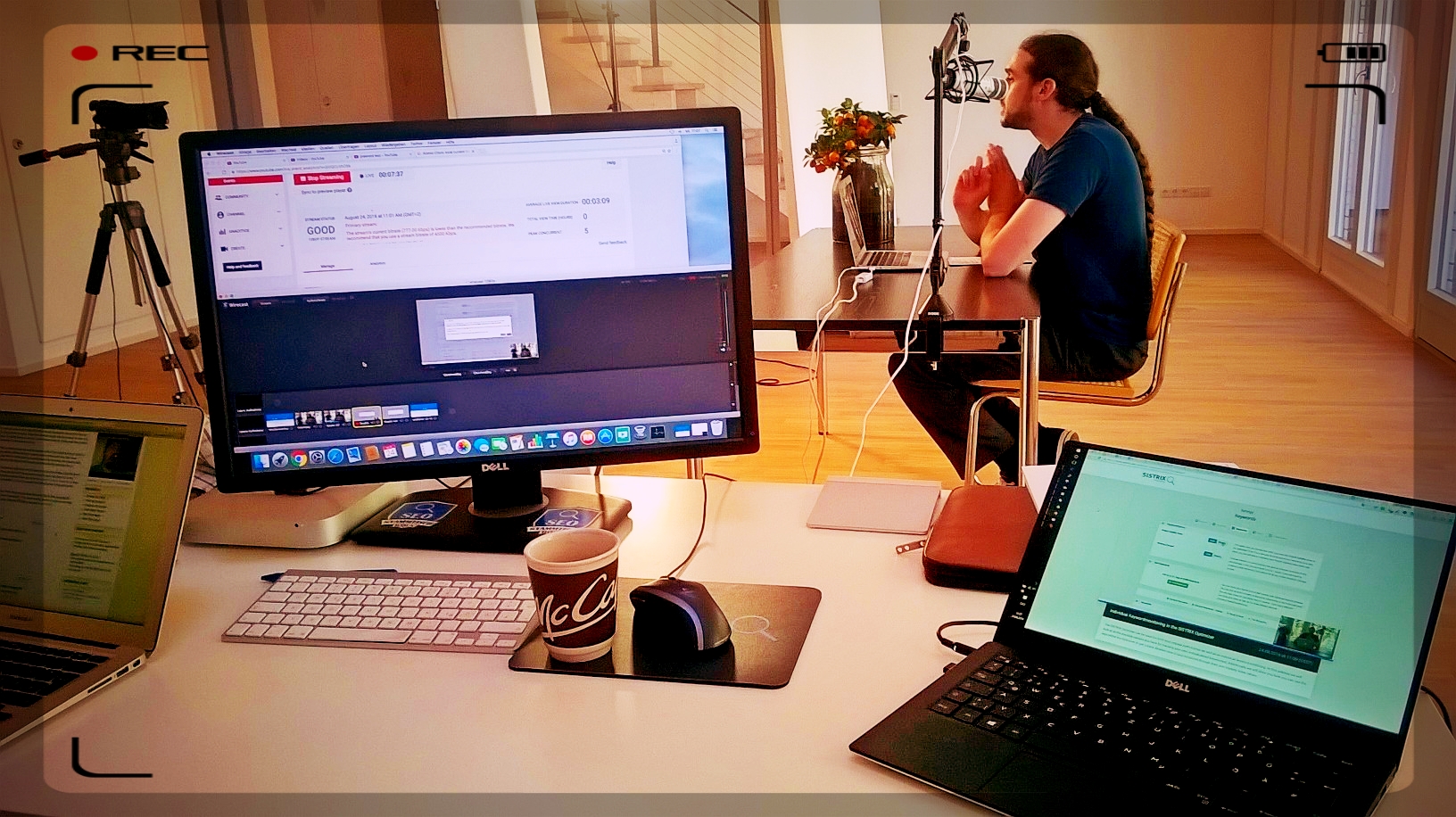 Webinars
Reports in the SISTRIX Toolbox
SISTRIX LinkRating - Project creation and risk-evaluation
Competitor Evaluations with the SISTRIX Toolbox
Using Alerts in the SISTRIX Toolbox
Analysing Display Ads and Retargeting Campaigns
How can I utilize the link module filters for useful evaluations?
Evaluating Domains, Hosts, Directories and URLs in the SISTRIX Toolbox
The Ranking Distribution in the SISTRIX Toolbox
Analysing crashes within the SISTRIX Visibility Index
How to find keyword chances with the SISTRIX Toolbox
Individual Keywordmonitoring in the SISTRIX Optimizer
Reports in the SISTRIX Toolbox
SISTRIX LinkRating - Project creation and risk-evaluation
SISTRIX Optimizer - Project creation, crawl settings & expert evaluations
Competitor Evaluations with the SISTRIX Toolbox
SISTRIX Visibility Index Webinar
How to find keyword chances with the SISTRIX Toolbox
Analysing crashes within the SISTRIX Visibility Index
Individual Keywordmonitoring in the SISTRIX Optimizer