It is recommended to provide both an XML-sitemap to help crawlers, and to consider the formatting of a site navigation system that helps users. The two do not have to be the same. The older concept of a formal, all-page HTML sitemap is a little outdated.
Lily Ray talks about HTML sitemaps and XML sitemaps
The XML-sitemap serves as a structured table-of-contents for search engines and helps them find new and deeply nested pages. Whereby the html menu system, mainly serves the users, as it increases the usability and accessibility of your website.
The Google-Bot will follow every link on a website and crawl the page behind the link. If your website also has an HTML-sitemap, you will enable the crawler to better understand the structure of the website and find the content more easily.
We recommend using both an XML-sitemap as well as a well-thought out, accessible user menu system that works on both desktop and mobile operating systems.
Example: next.co.uk
The successful website next.co.uk has a menu system split across top-level categories and sub-categories via a pop-up (post-touch) menu system.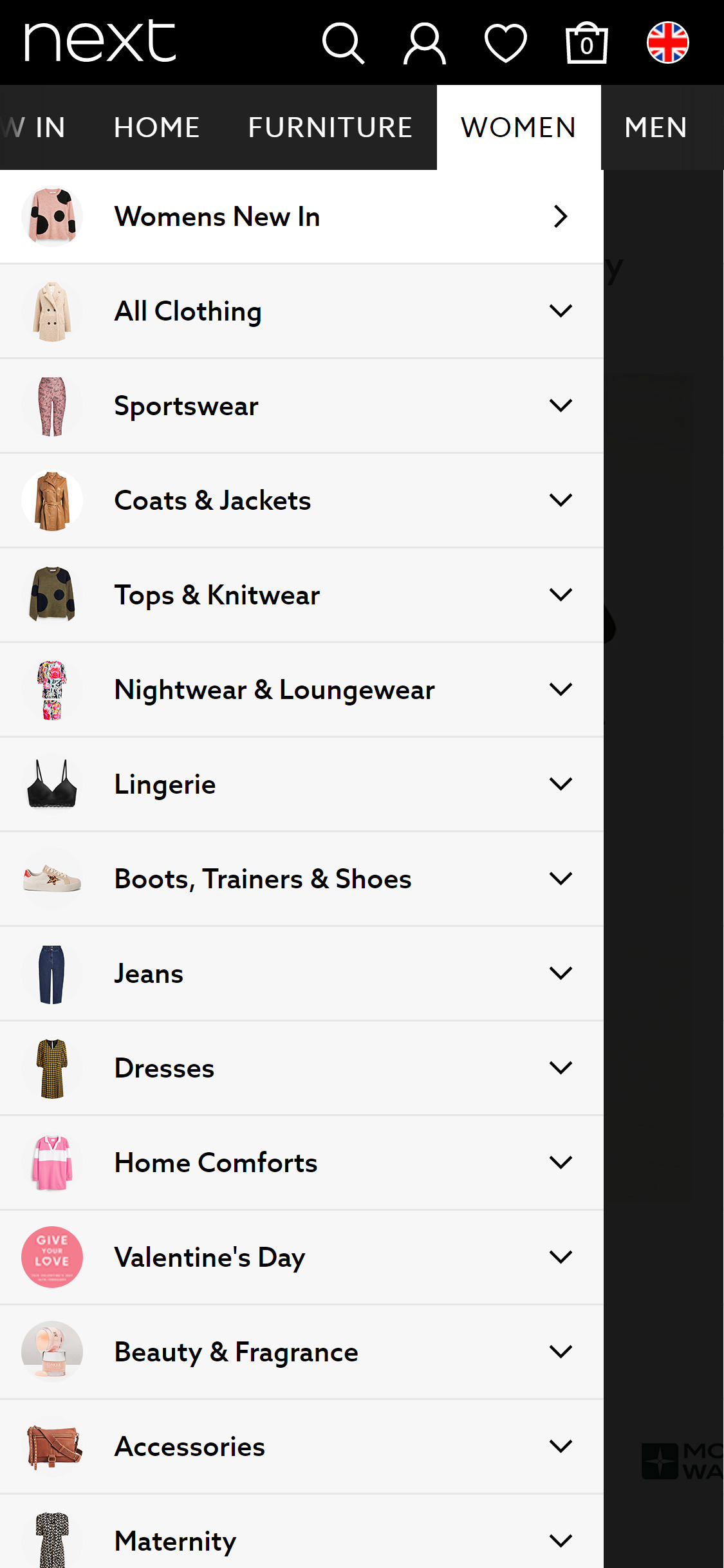 Every webmaster can quickly and easily create an XML-sitemap for their website. The online sitemap generator XML-Sitemaps.com will help you with this task but beware, these tools may only create and XML sitemap for pages that have internal links to them. If you have content that is not linked internally, but must be indexed (which is generally not a good idea) then the sitemap should provide information about that.