Search Engine Optimisation
Visibility Index for Amazon
When Searches Meet Your Products – Amazon SEO
From the search to the click to the purchase – with SISTRIX you can optimise your rankings on Amazon. Examine the secrets of your competitors' success and use them as a blueprint for your own.
At the push of a button – View your competitors' keywords
You give us the ASIN, the brand or retailer name and we will show you the keywords with which these are found in the Amazon search – sorted by search volume and ranking.
The search results of tens of millions of keywords are regularly recorded and analysed across the countries – it forms the data-basis for successful Amazon SEO.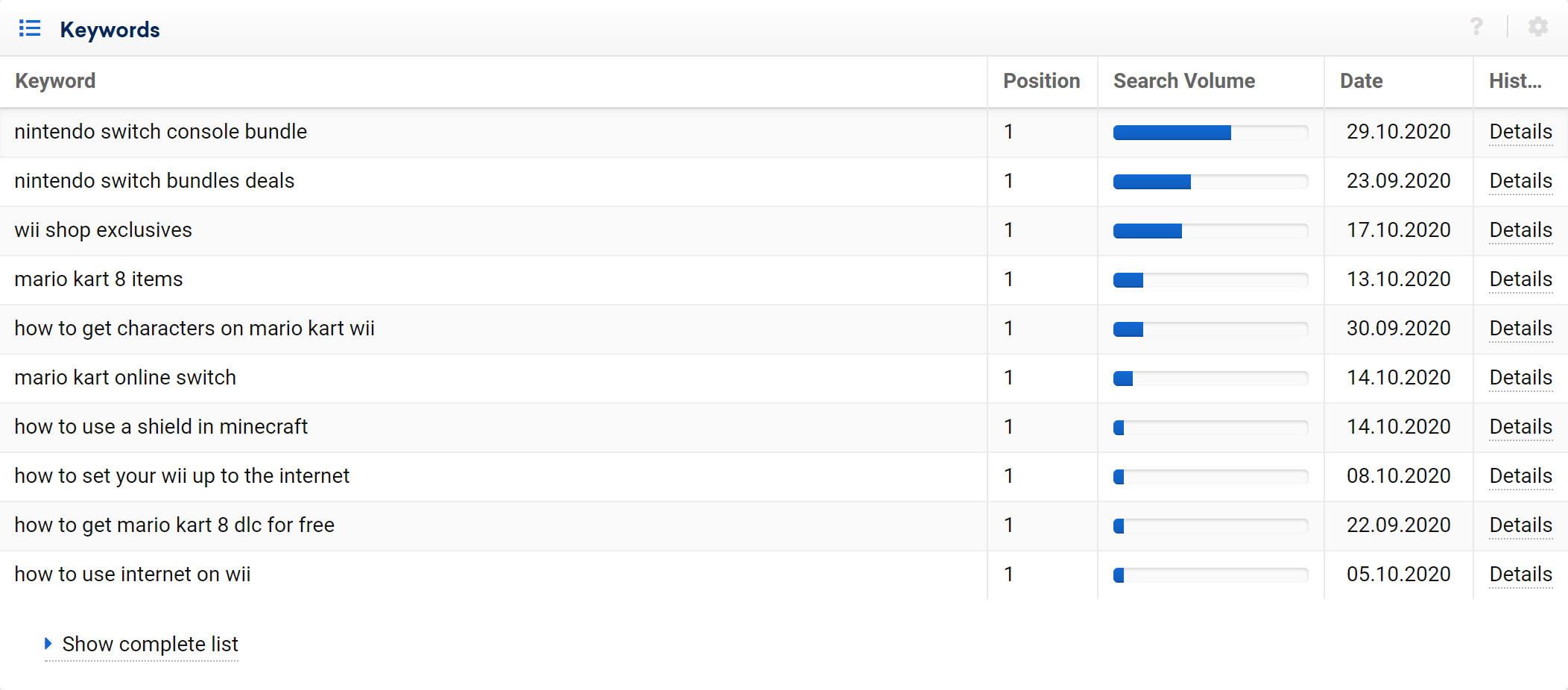 For perfectly optimised products – Optimisation suggestions
Helping you keep on track, all products are analysed by SISTRIX for compliance with basic optimisation rules and highlighted in the event of errors. Based on this you can systematically optimise your products.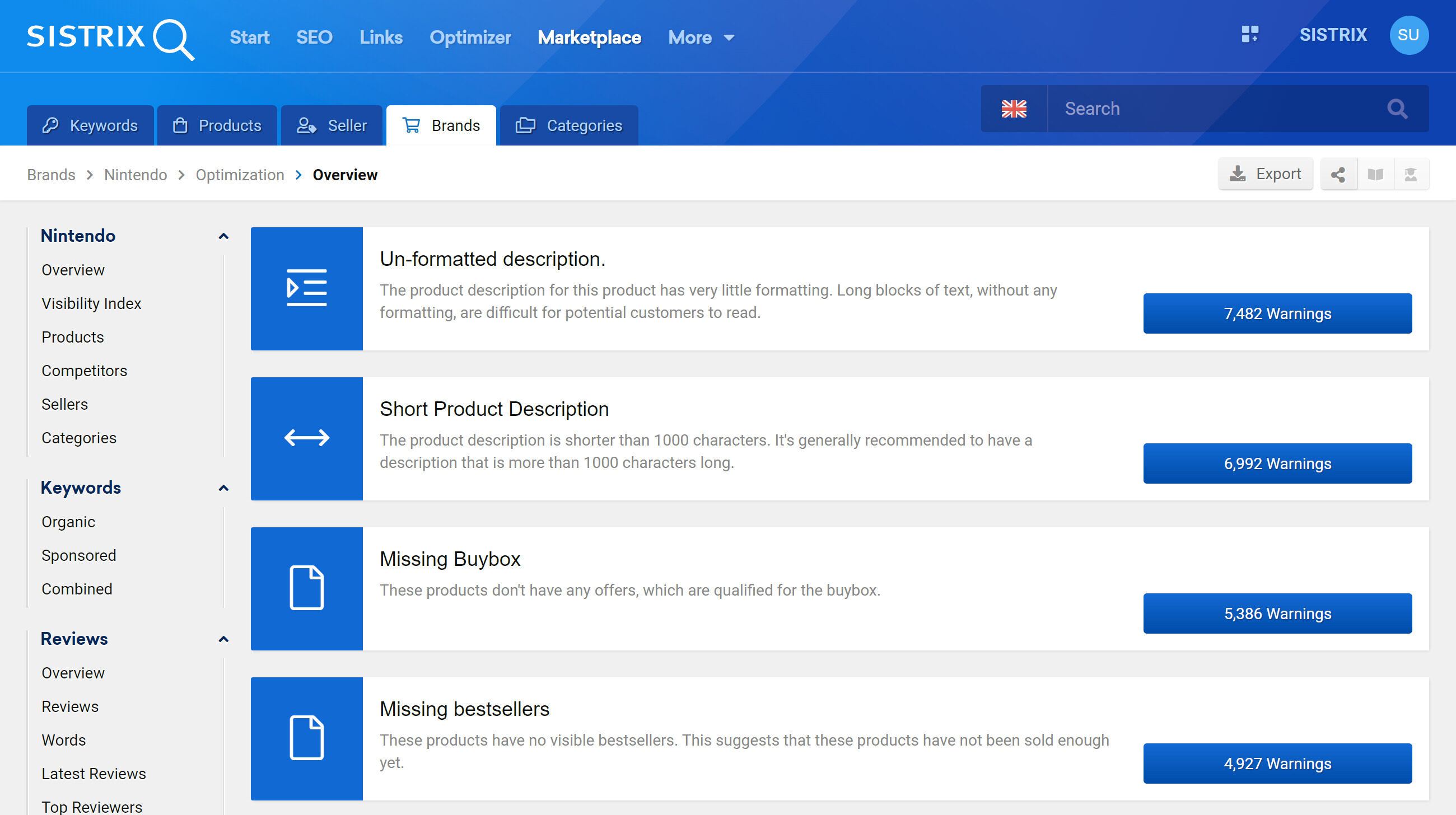 Retail Media: Analyse paid placement
Whether it's on Amazon or on the supermarket shelf – some placements have been bought. With SISTRIX you can analyse which search terms your competitors are using to advertise their products at the push of a button. This helps you to take effective countermeasures.
Shine light on your competitors' strategies
You want data and analyses for all brands, retailers, products and Amazon categories? You'll find that at SISTRIX. In a fraction of a second you can assess the performance and learn from the secrets of your competitors' success.