It's rare for websites to be dropped completely from the Google index but following sanctions by the EU Commission, this can now be seen for rt.com, the domain for the Russian propaganda channel Russia Today.
On March 2nd, the EU Commission sanctioned the distribution of Russia Today and Sputnik in the European Union, including all alternative distribution channels such as IPTV, streaming and, in addition, the websites.
Google took its time with the implementation but the result is clear now. In the daily Visibility Index for rt.com in Germany, for example, you can see the complete removal of the domain between the 12th and 13th of March.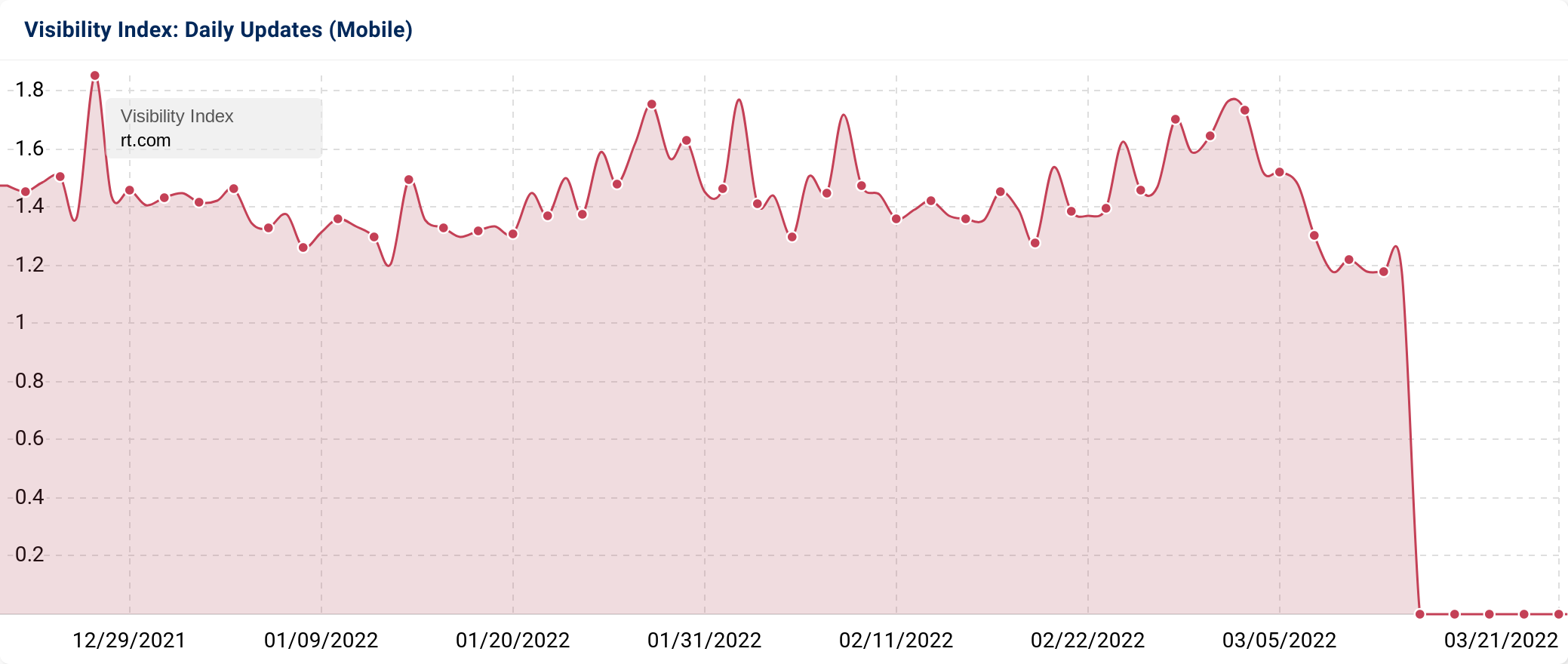 That the site: results have been removed too is also worth attention. Apart from an awkward looking advertisement for Google Search Console, there's nothing to see.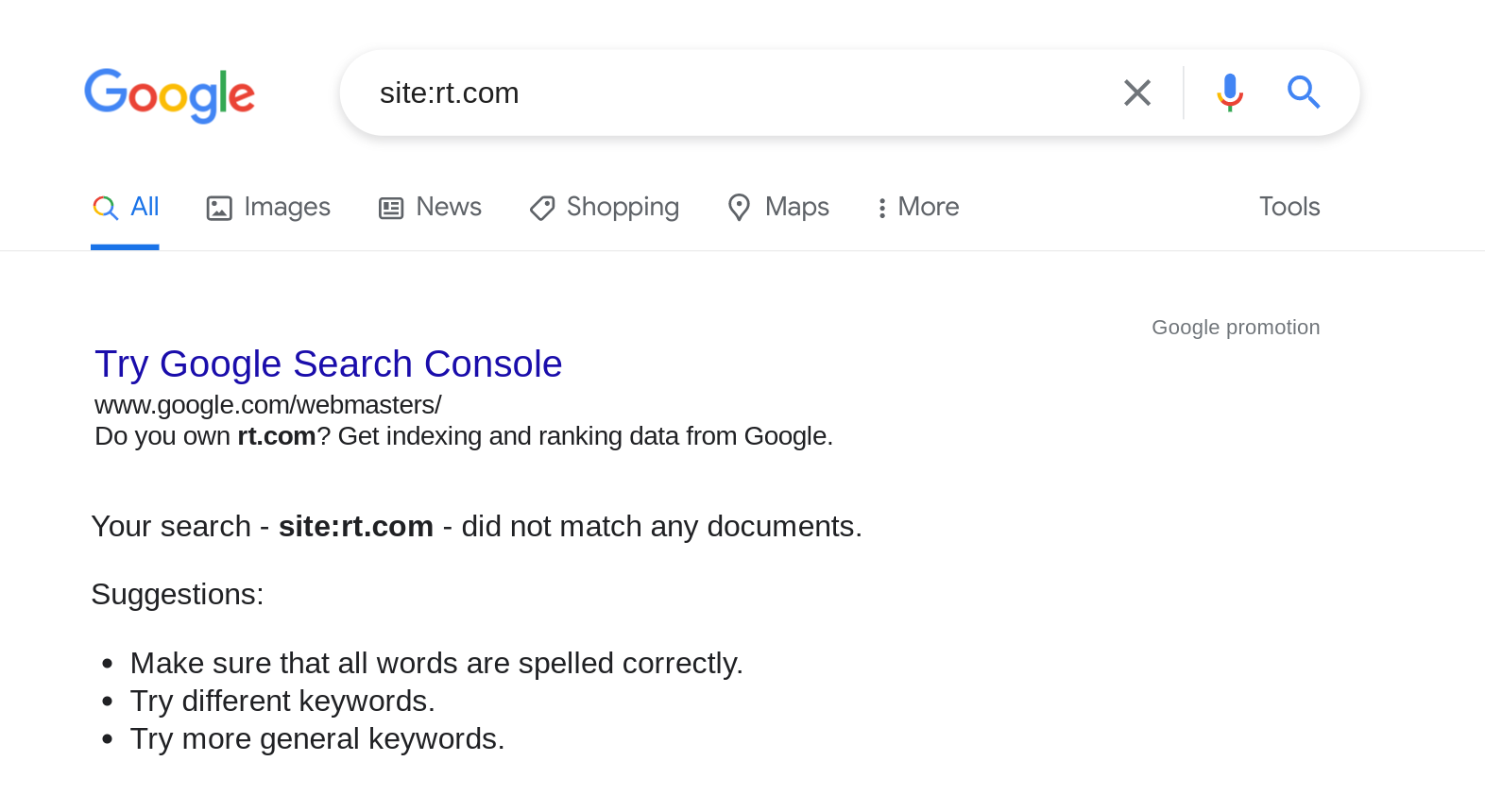 Anyone who believes that Google is acting from its heart will be disappointed. In the UK (not a member of the EU and therefore not affected by the sanctions), Russia Today continues unhindered with over 34,000 keyword rankings. This may change in the future as the broadcast licence has already been removed but for now, the site still takes spaces in the SERPs away from other companies.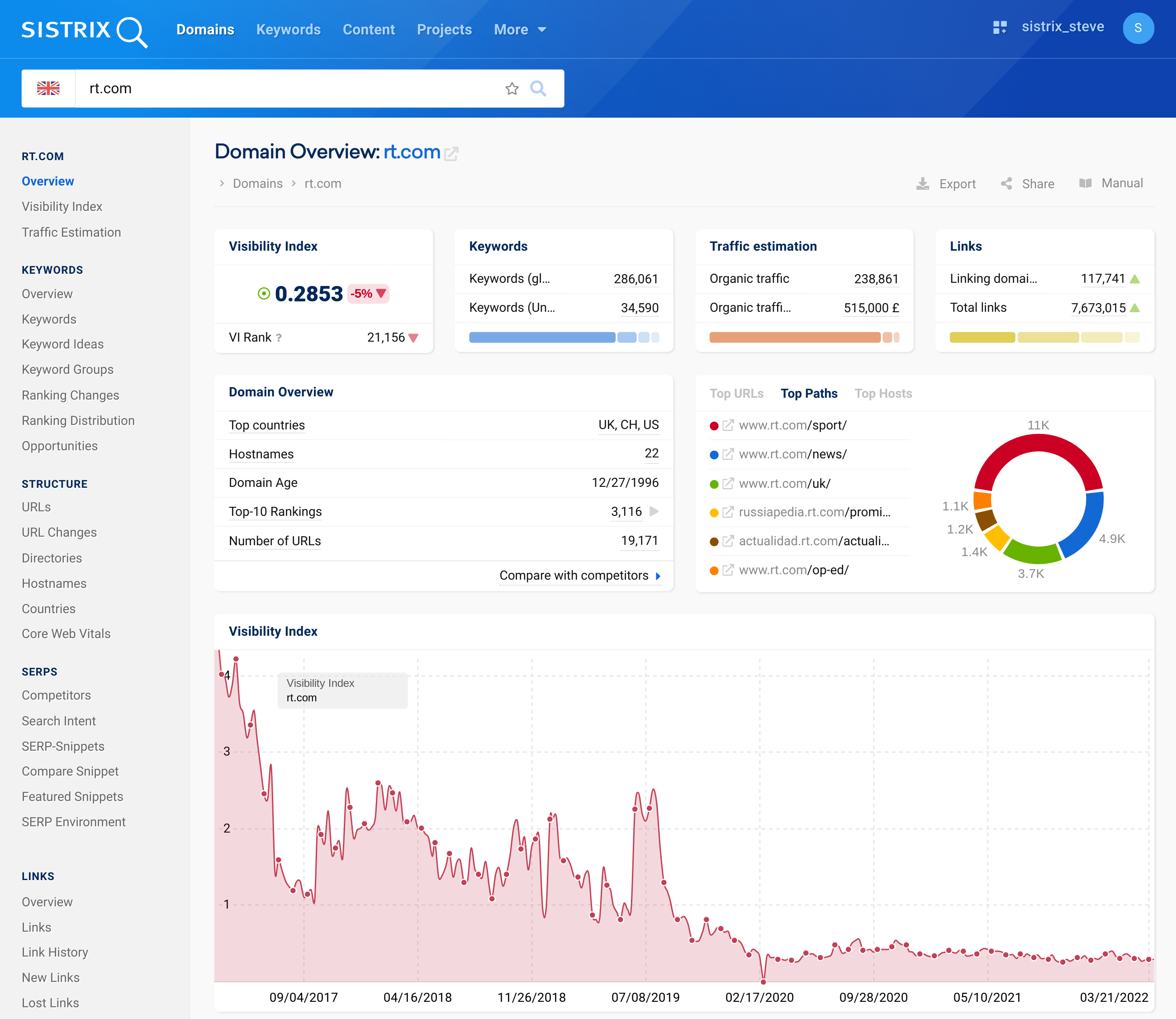 In the EU, some providers are implementing the sanctions with a quick but short-sighted DNS block. Unfortunately that doesn't affect the availability of the site by Google's crawlers as everything is done from the USA, where the domain also continues to rank.