Third-party cookies for tracking advertising purposes are dying out. Some time ago, Google introduced FloC ("Federated Learning of Cohorts") in order to be able to show users advertising that corresponds to their interests and shopping habits.
The idea: the surfing behavior of the users is analysed directly in the browser and allocated to relevant groups – these can then be targeted by advertisers. In addition to public opposition, a complaint by German publishers to the EU Commission may have contributed to Google now officially rejecting this approach.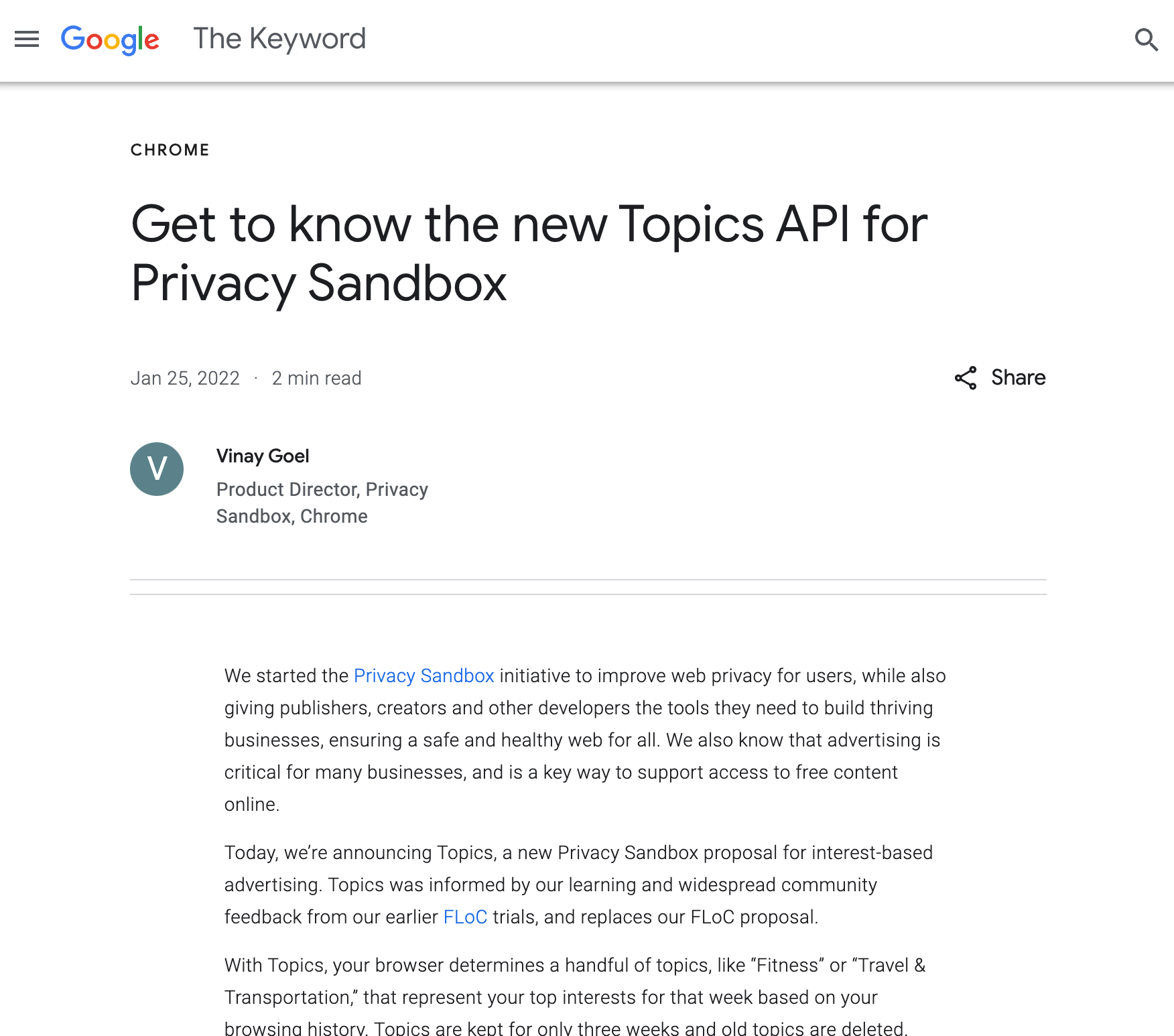 The successor "Topics" that is now being presented aims to eliminate the biggest point of criticism – users have more insight, the data no longer belongs exclusively to Google, the history is automatically deleted after a few weeks, website operators are no longer left out.
Interesting discussions in the coming weeks will certainly show whether that is enough. However, the fact that Google is moving is a positive signal for the online advertising sector.