Long since announced, then postponed, now the time has finally come: Google has started rolling out the Page Experience update (which also includes Core Web Vitals). However, very little will change in the short term and the long-term effects are going to be manageable.
On one hand, Google will takes time from mid-June to the end of August to roll out the update: a full two and a half months is a new record for an update announced by Google. This means that the short-term ranking changes (if they exist) will only be very minor.
Update: The Page Experience Update finished on the 2nd Sep 2021. Our analysis here.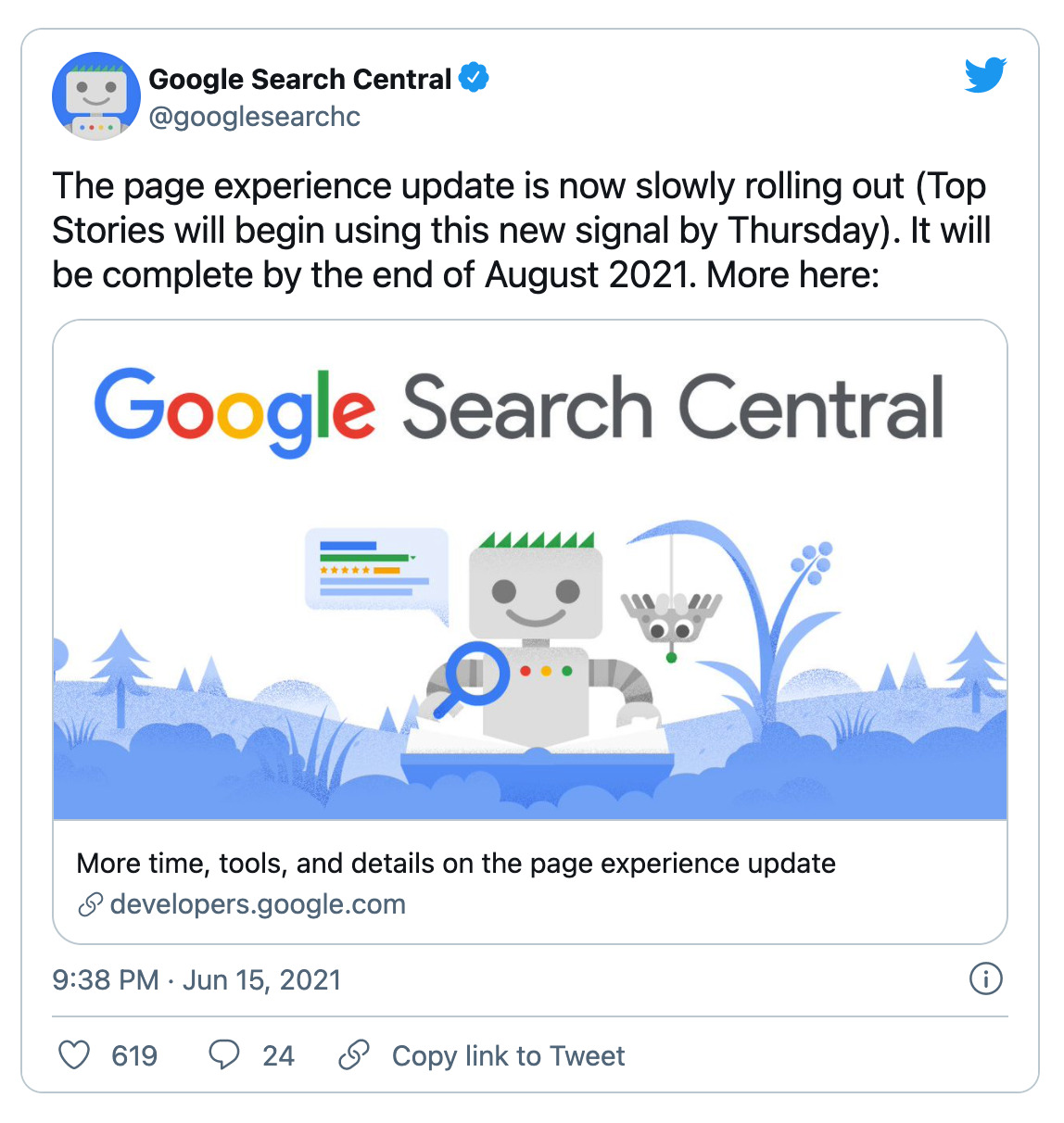 On the other hand, Google itself has dampened expectations of the update over the last few weeks: internally, the strength of the update is described as a so-called "tiebreaker" – a ranking factor that only comes into play if all other signals are identical .
With around 200 ranking factors, it doesn't take a lot of imagination to realise that this is an edge case. Whatever they say though, Google is pursuing the right goals with the update – the Internet must become faster and more usable.