Amazon
Keyword Research
Find thousands of new keyword ideas and analyse the search volume on Amazon. Assess the competition for keywords.
The right search terms – Keyword research with a SISTRIX turbo boost
The right keyword selection is your first step to success on Amazon. SISTRIX supports you in that. You enter a keyword idea, we will show you thousands of other ideas. And that, in a fraction of a second.

Advanced reverse search, for products, brands and retailers
For which search terms does a product rank in Amazon search? SISTRIX will show you – just enter the ASIN and see the ranking keywords. You can also analyse the keywords for all products from a brand or a retailer in the same way.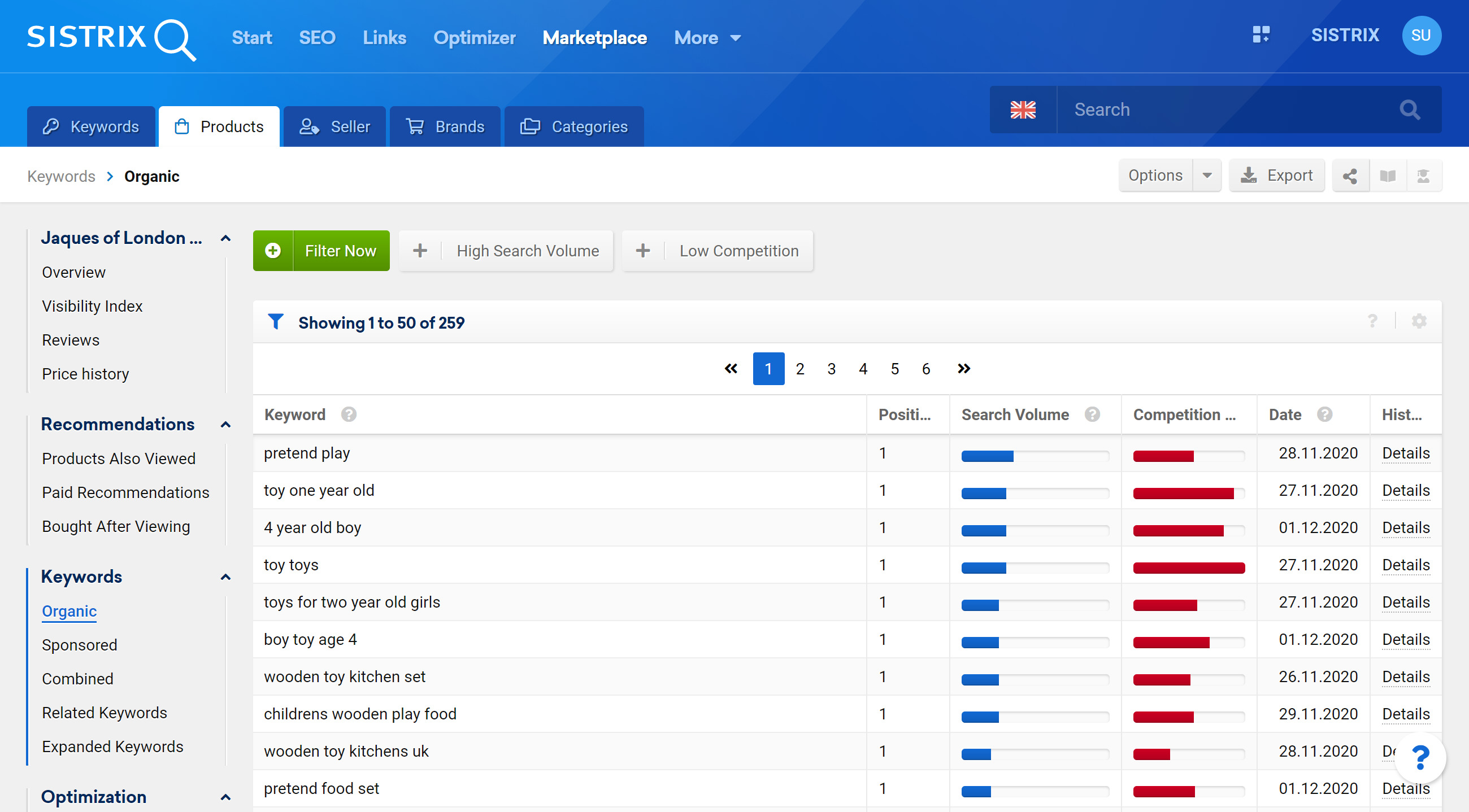 More than just keyword – The 360-degree view of search queries
With SISTRIX you see more than just search queries. In addition to the search volume on Amazon, we also show you helpful metrics such as the average price of the products found or the average number of reviews.