Using suitable schema.org data on your website is often the quickest way to get more attention through rich-snippets in the Google search results. Due to a rule change the star ratings are now shown noticeably less, as our analysis shows.
Google announced changes to how they will show rich snippets in mid-September. Webmasters can use structured data to get search snippets that contain more than the usual title, text and URL.
These rich snippets generate more attention within the results and often increase the clickrate and thereby the number of visitors. A popular markup are user reviews. In the SERPs such rich snippets look like this:

These reviews were not only used as in this screenshot. The user reviews were also used to place reviews for a webmasters own website or company. Leaving aside the question if such user reviews were often even given by real people, we can note that the added helpfulness for users in the search results was negligible.
For about a month now, Google is actively putting a stop to the later use case by not allowing user reviews for such schema.org elements such as LocalBusiness or Organization. The Googlebot first had to recrawl the pages, which meant the implementation took some time, but now, we can see the results in the SERPs, as our analysis shows: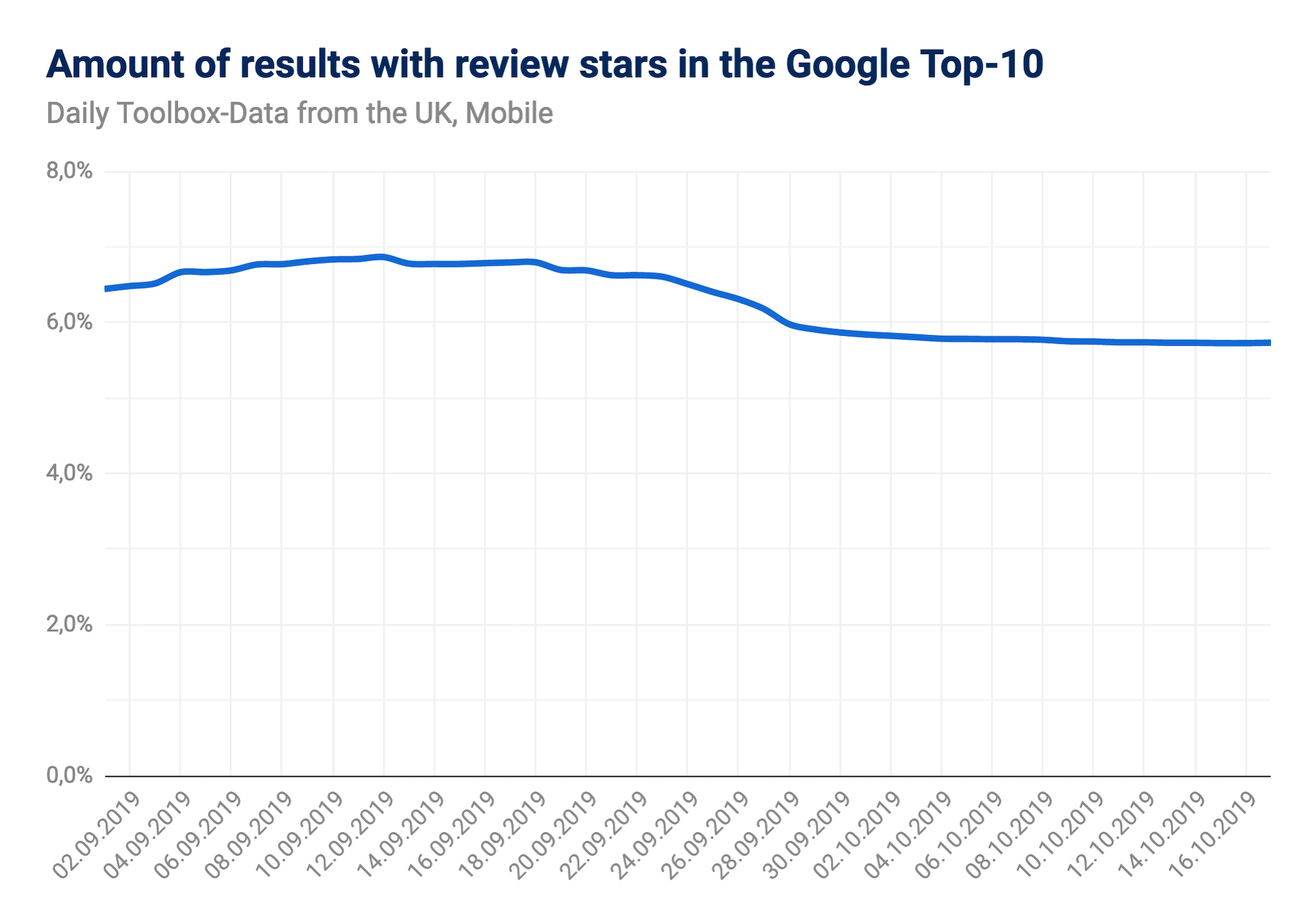 We evaluated the percentage share or search results in the Top10 of our daily keyword set, which have review stars. After not seeing significant changes for a while we can notice a measurable drop around the 19th of September. While there were about 6,8% before the drop, it goes down to the new, low level of 5.7% on the 10th of October, and stays there. Goodbye, ye useful review stars!