During the first week of August we saw a surprisingly large algorithm update from Google. At the time, Google said that there wasn't anything that could be done to correct lost traffic. "There's no "fix" for pages that may perform less well other than to remain focused on building great content." Today, we see a raft of potential corrections that raise questions about the scope of the original update. According to our data, however, there is more to this change than a simple Medic roll-back.
A quick look at the top Visibility Index changes last week shows two clear stories. Firstly, take a look at the u's and n's. It's not a curve that occurs across the board but a simple dive-down into the keyword groupings for domains with a 'u' or an 'n' in their graphs would suggest that the algorithm change is connected with Medic.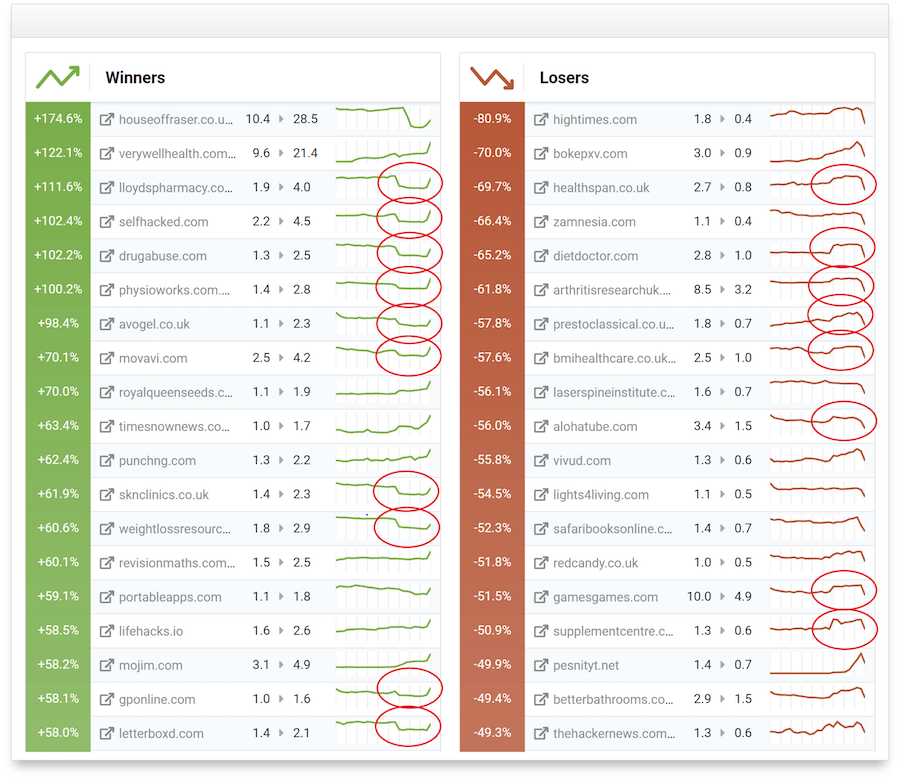 Lloyds pharmacy and Sk:n Clinics SEO's will be be celebrating more organic traffic while previous beneficiaries, such as Diet Doctor and BMI Healthcare will have seen negative changes in organic search traffic.
It's very interesting to note that in some cases, the change is an exact reverse of Visibility Index changes that occurred at the beginning of August. A Medic roll-back would be an easy explanation.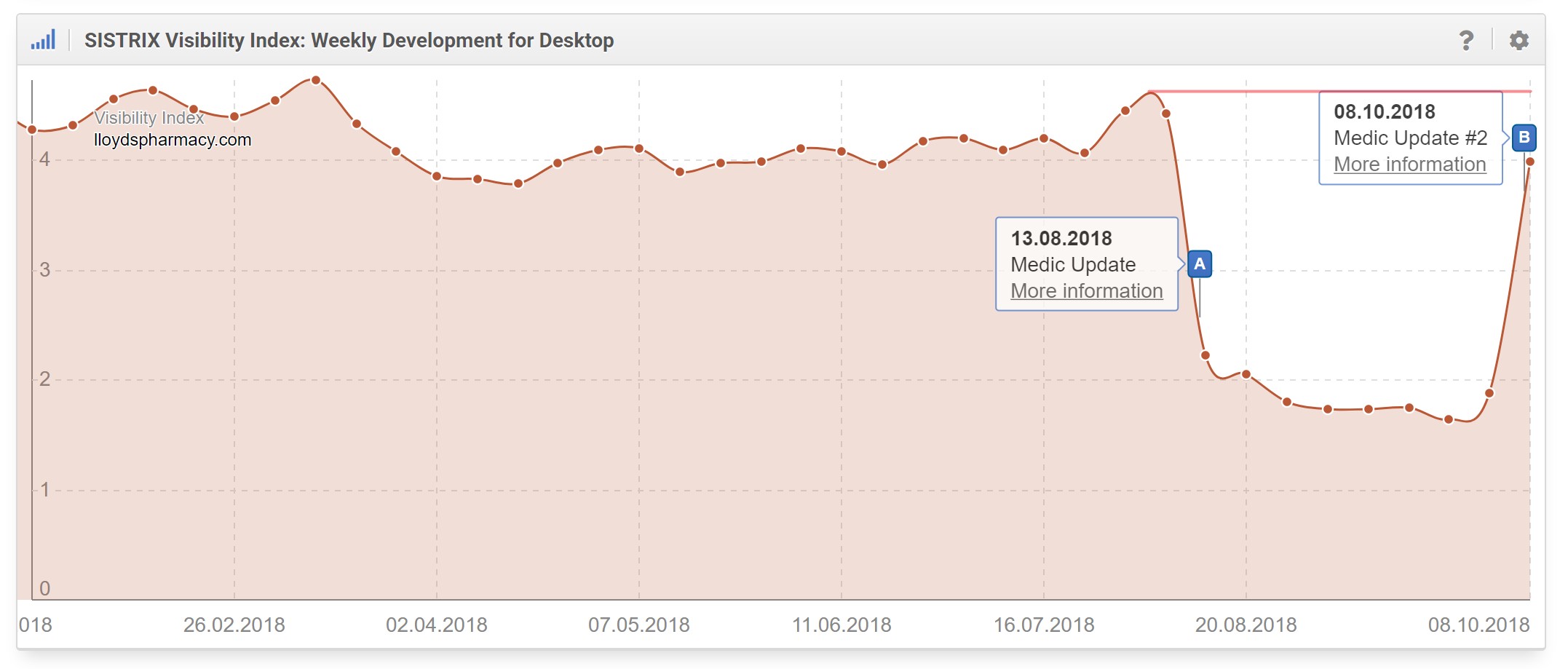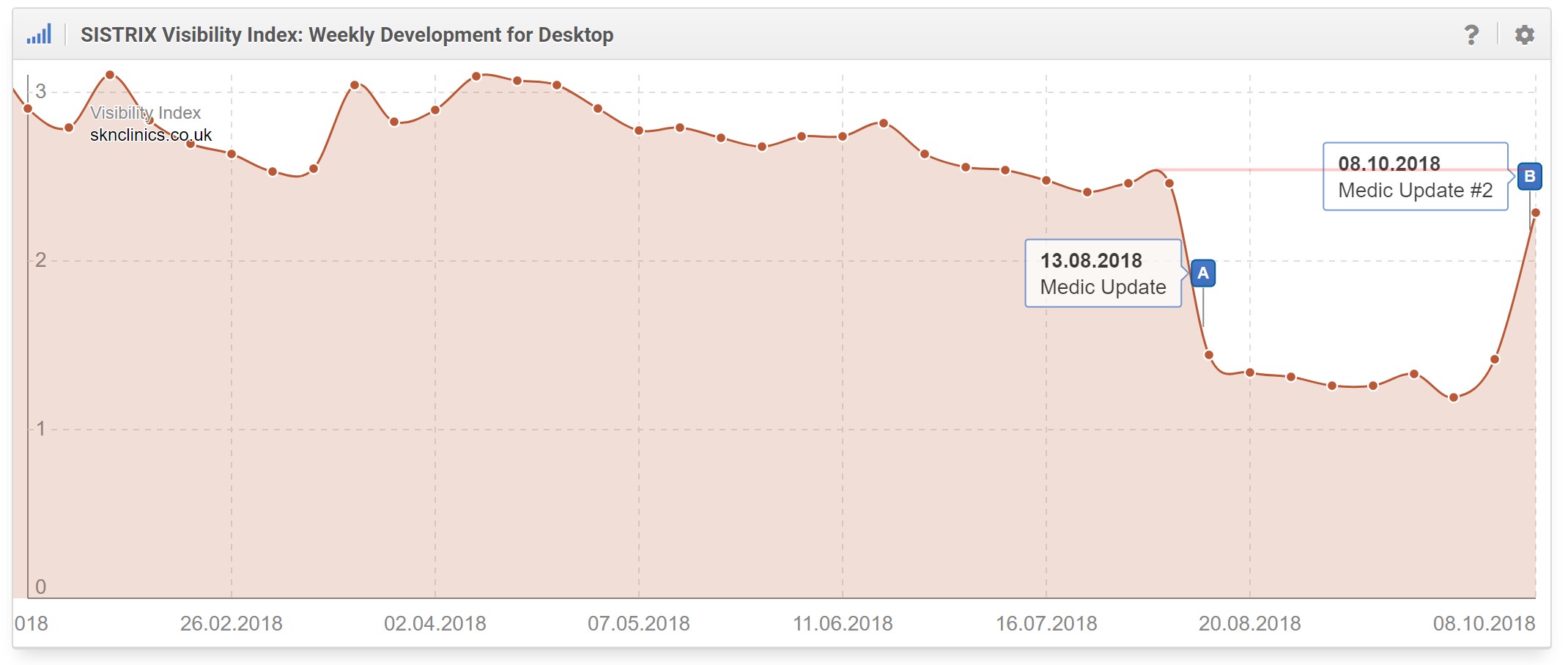 Two 'your money or your life' sites that have benefited the most (above) and two that have suffered (below.)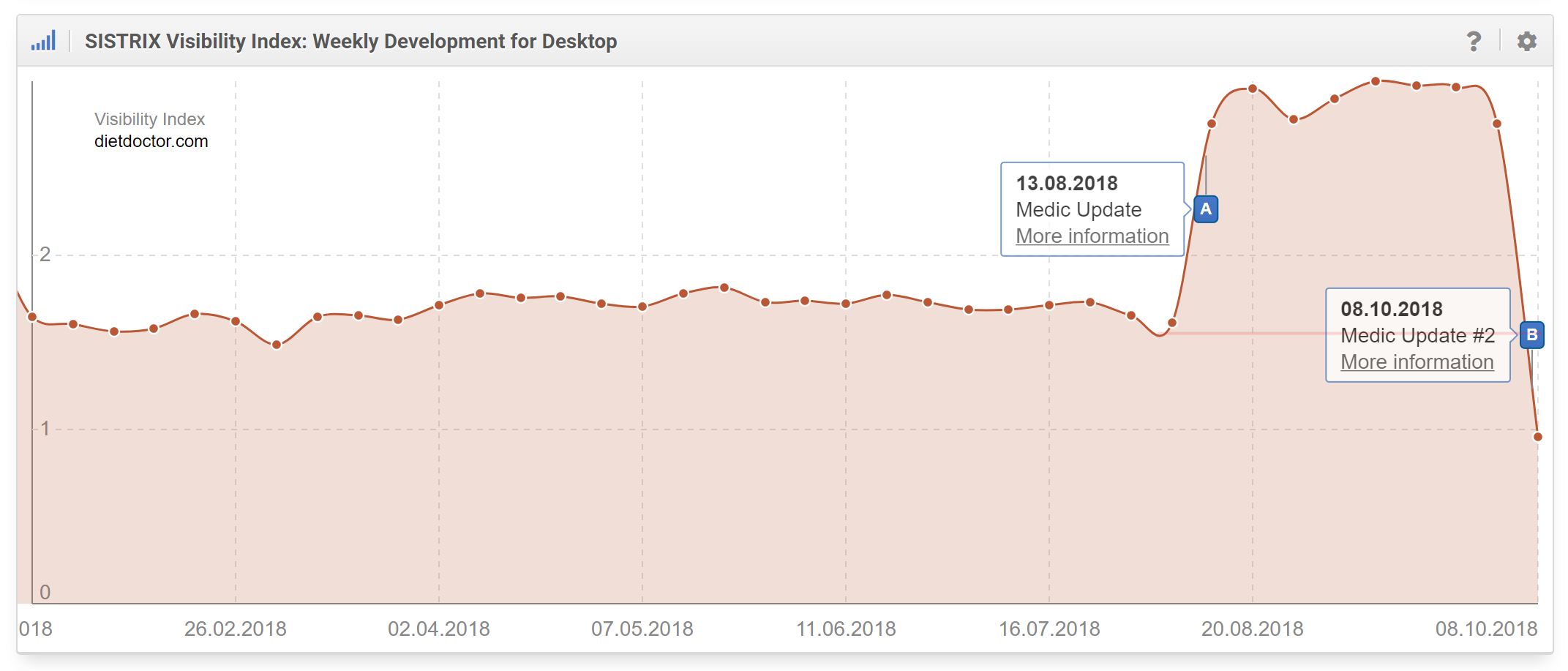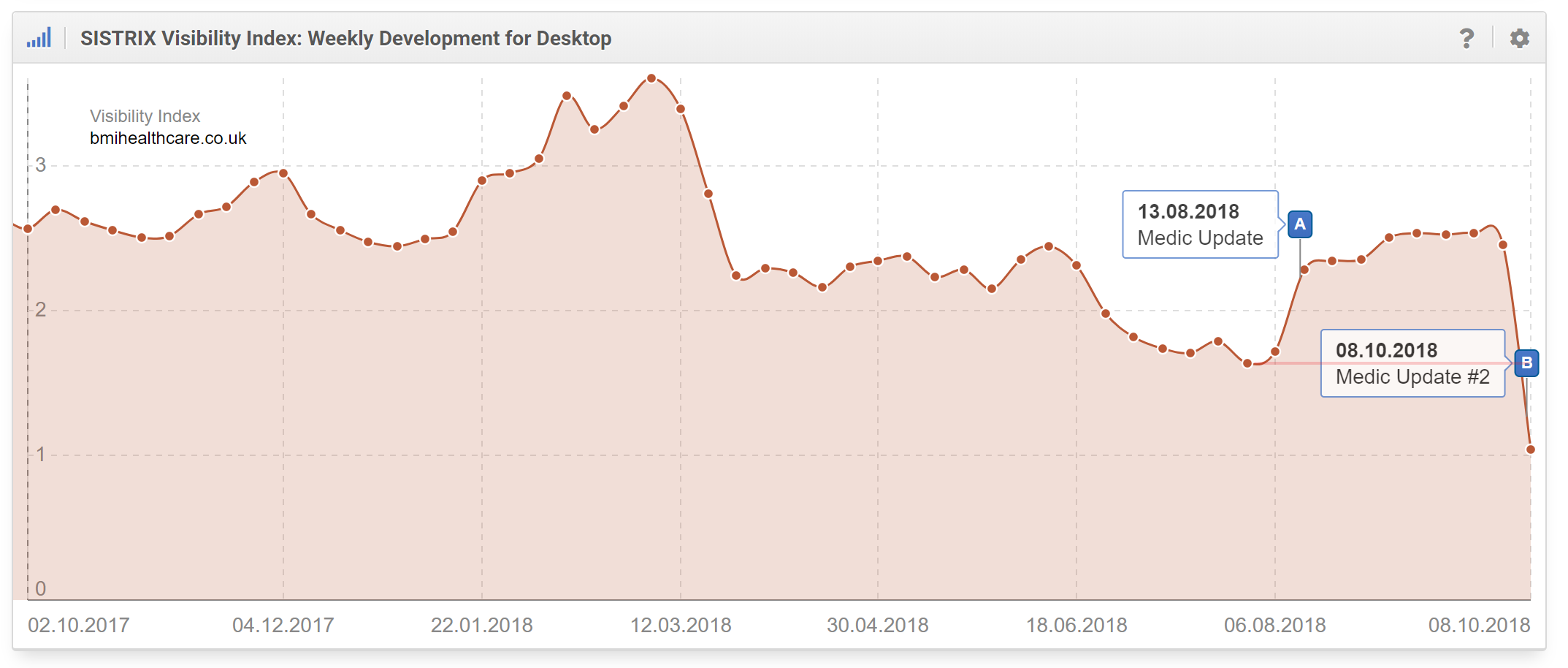 This is not a Medic roll-back
While the u's and n's are prevalent, there are other examples that we need to consider. Sites that have been hit negatively with both August and October changes proves that this algorithm change isn't a simple Medic roll-back. Take a look at these two UK domains that have been hit twice. SEO's would be advised to take a closer look to try and work out why.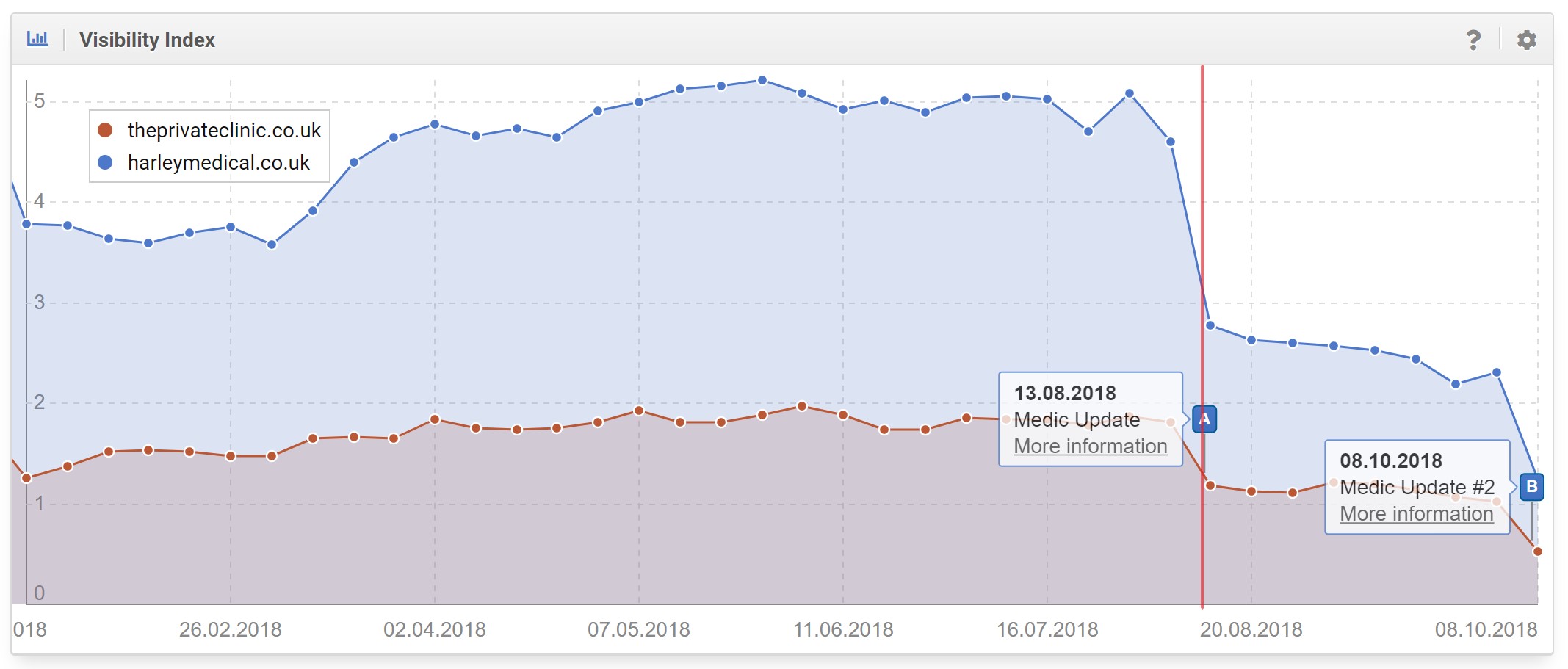 Medical content needs attention and care. 'Best practice' example.
'Your money or your life' content, referenced in the Google Search Quality Evaluator Guidelines [PDF, see section 2.3], is an area that needs to be managed with the utmost of care. The results of this weeks change is a chance for everyone working on SEO in the sector to re-analyse best practices using data. According to our data, one of the sites that SEO's might want to take a look at is raisingchildren.net.au. This international English-language-only site, with a long, healthy history in the UK, has a visibility driven largely by content in an "articles" sub-directory.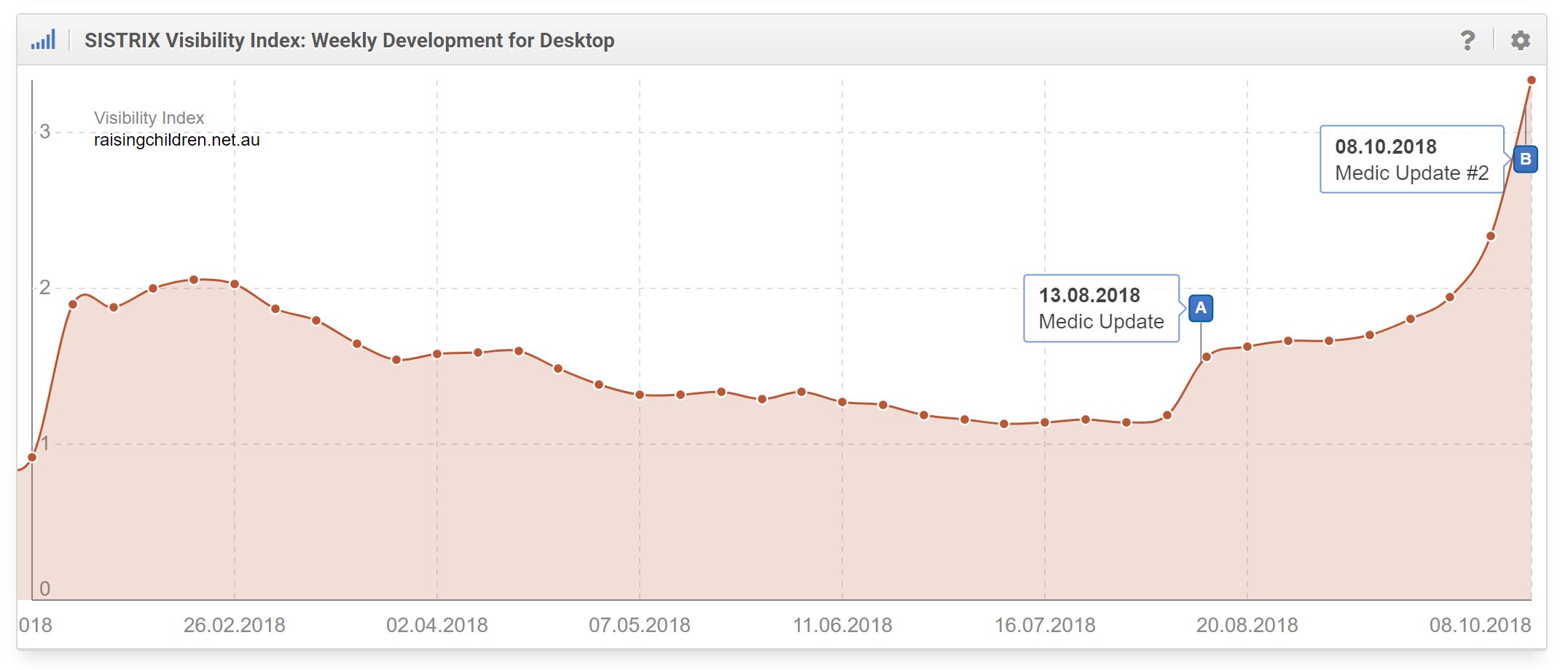 USA, NL and other country visibility.
As we check through SERPs visibility data for other countries we see the same trend. The USA top-10 shows many examples.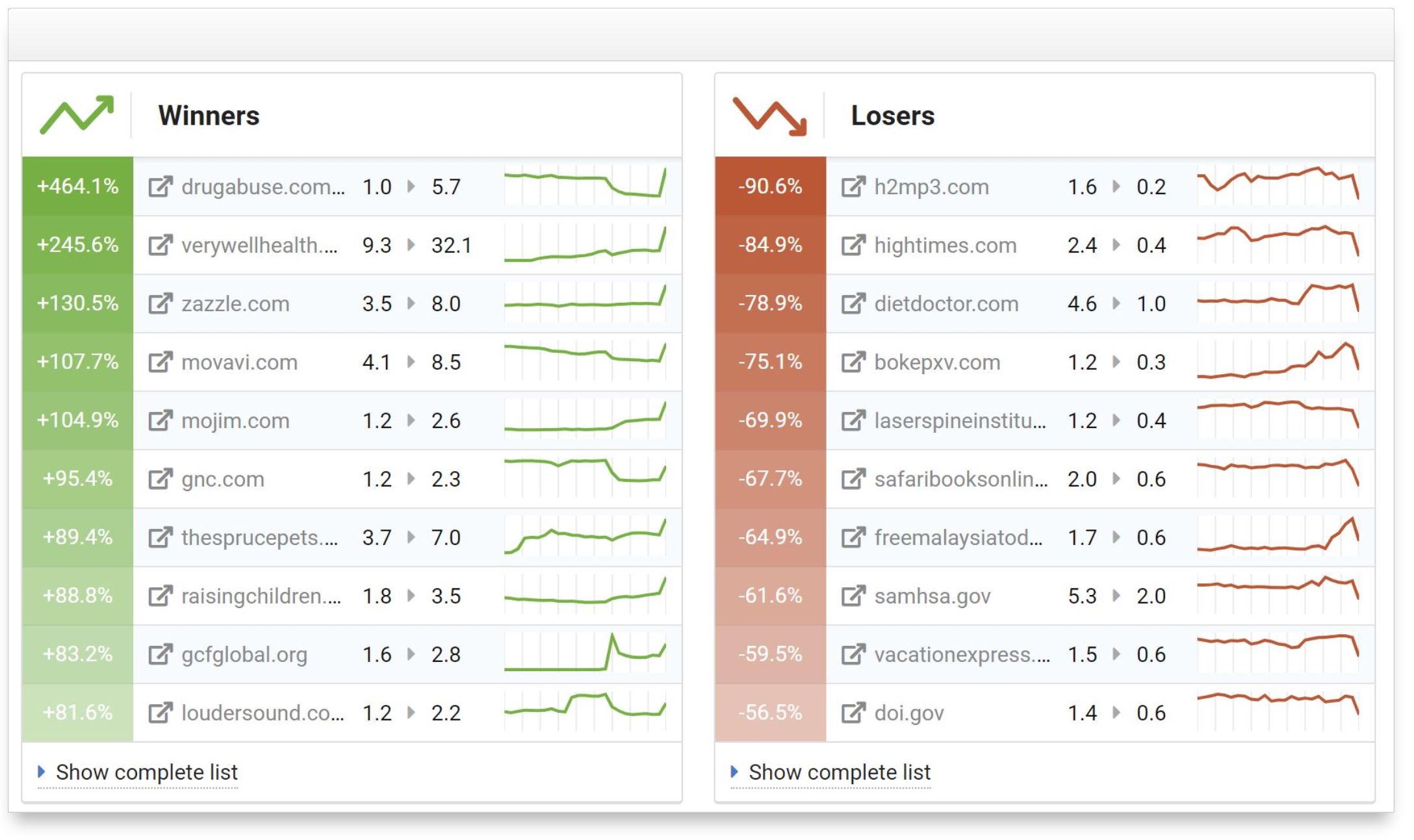 In the Netherlands we aren't seeing as many corrections but one of the biggest gains of the week is from a domain that lost heavily in the first round of the Medic update.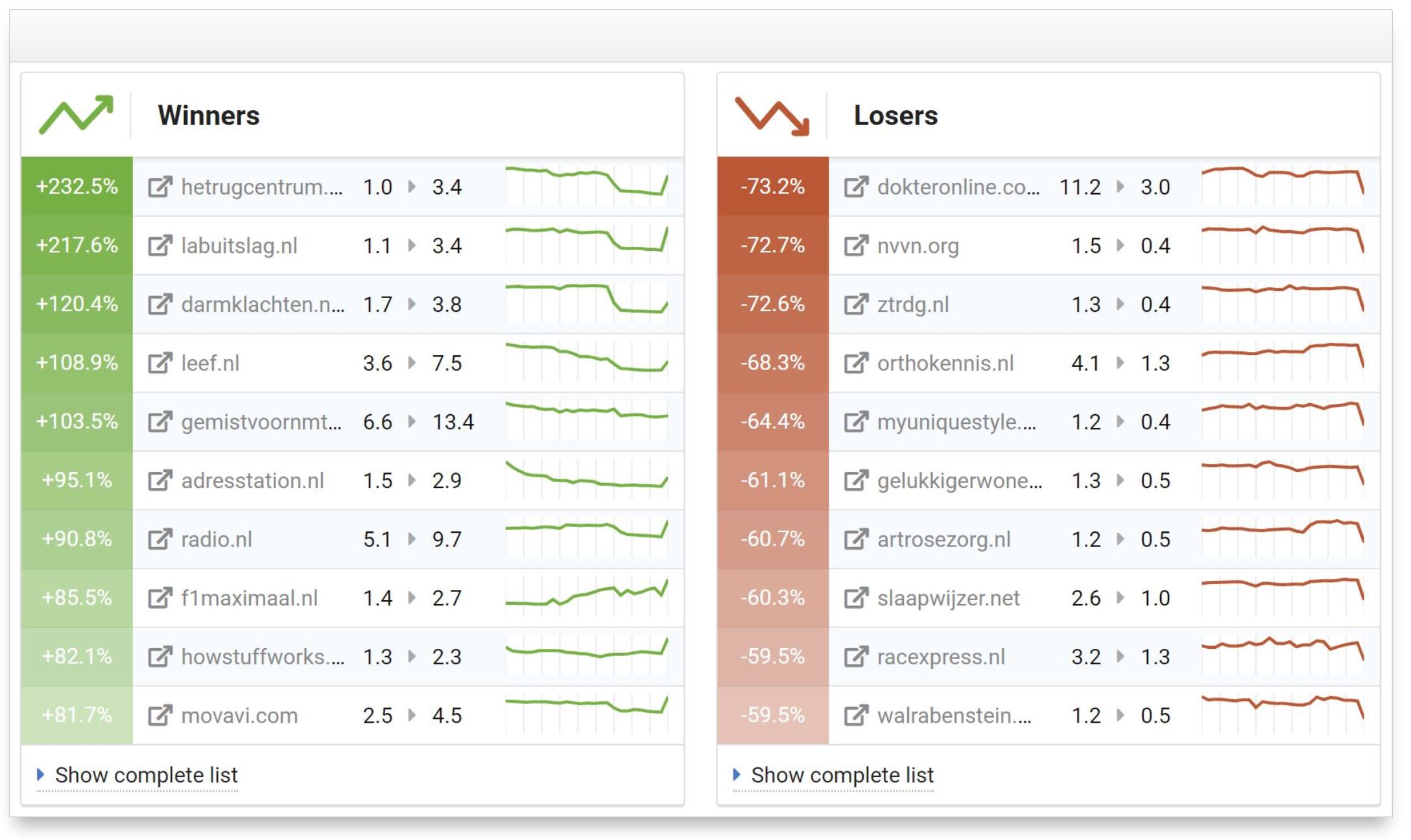 And finally in Poland, it's the same story. Here's the list of Top 10 movers and shakers.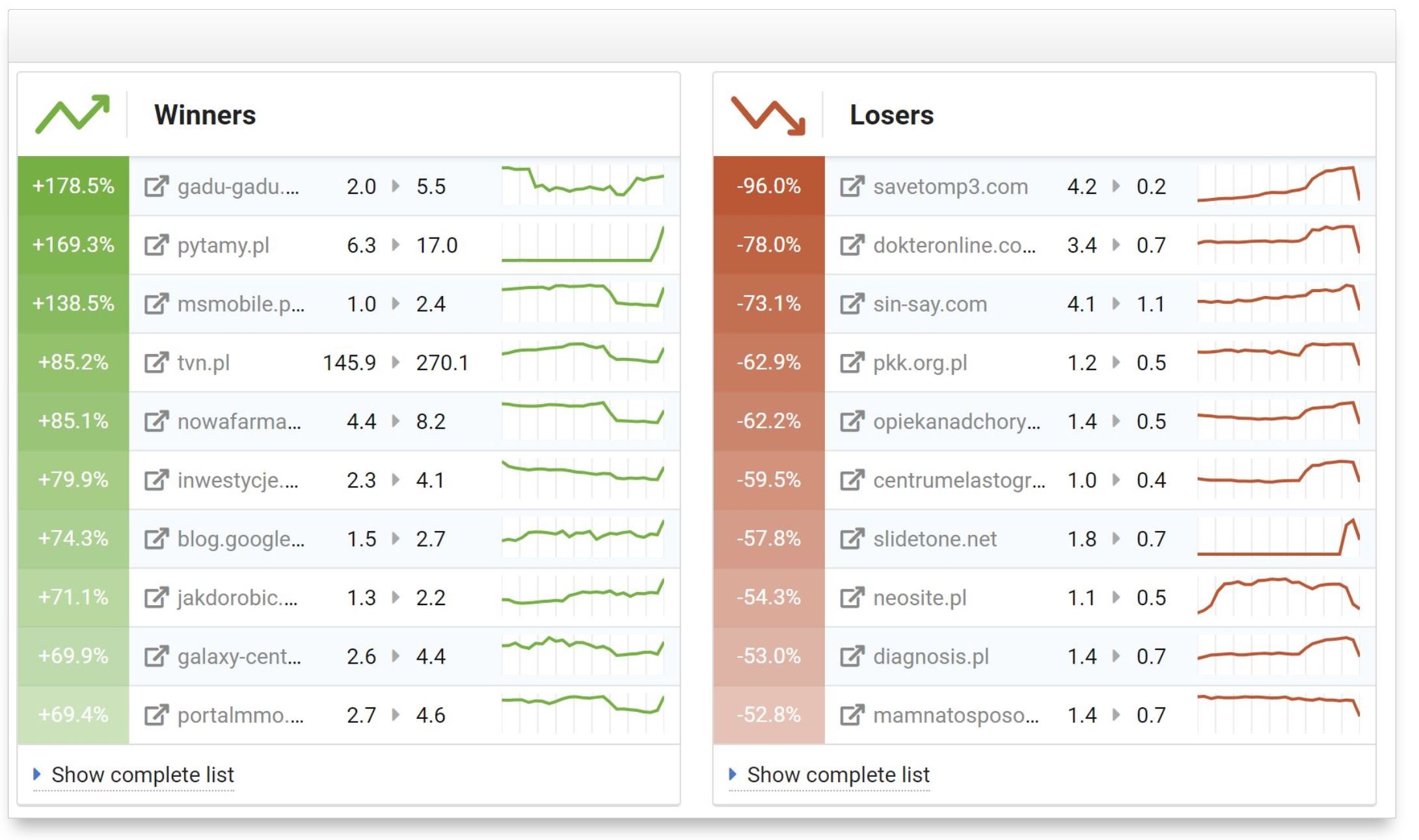 We've also covered the Medic 2 update in detail on our German, Spanish and Italian pages.
Our advice.
'What Google Says' is the focus of our SEO data and tools and our advice is always the same. Take note of what has happened and find best practices. Learn from 'what Google says' through data.
Free Tool. Check any domain for Medic-2 impact.
We've just updated our free Google Updates check tool with the Medic 2 information. Simply enter a domain and select the country, hit the search icon and we'll tell you how much the domain was affected.