It's little later than expected but the second Core Update of the year has been released and we're already able to see the impact. In this article we give you more information. Data updated 11.05 and 12.05. List expanded to top 30.
Three or four times a year you'll see Google make fundamental changes to the way it sorts the search results, and here we are again. Google's Core Update is shaking up the SERPs. Danny Sullivan, Google's public voice for Search-related topics, announced the update on Twitter: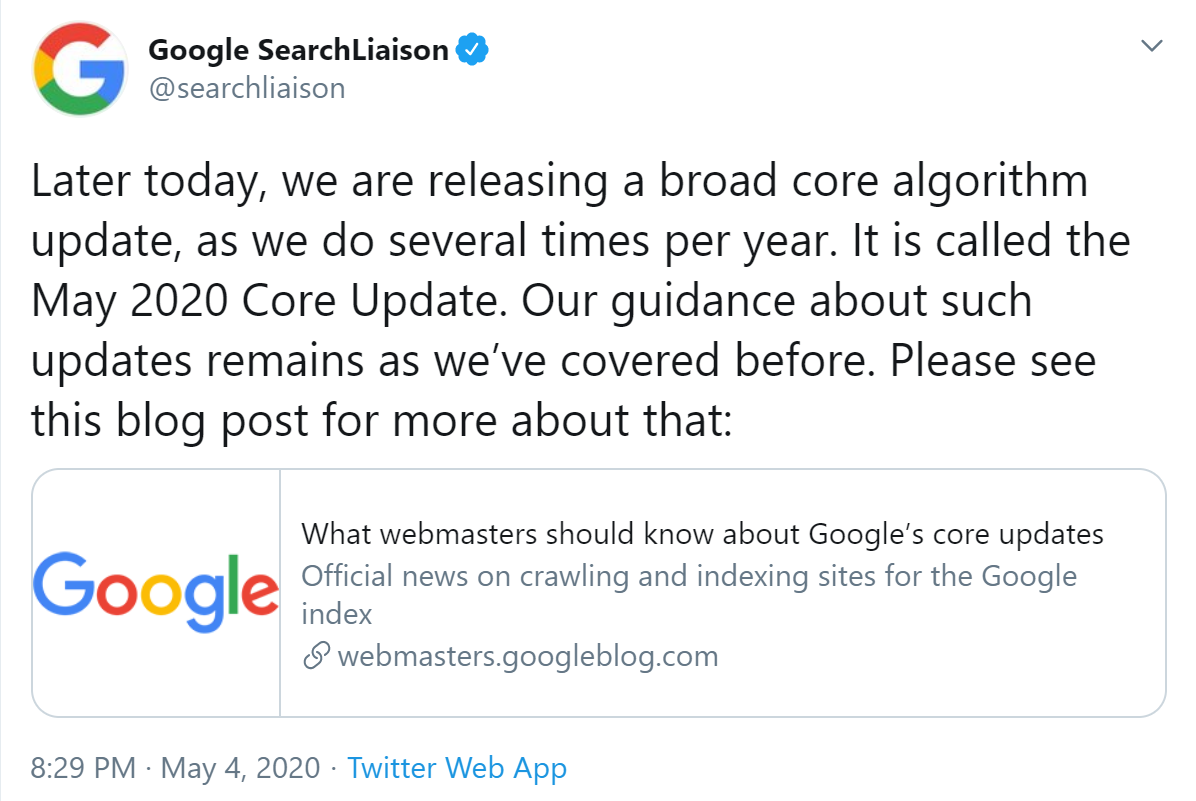 As always, changes to the rankings are not all immediately implemented and will require time until the changes work through Google's worldwide datacenters. After just a few days, however, we're able to see the first changes. To make sure you get the latest updates from us, sign up to our free SEO newsletter.
What happens in a Google Core Update?
Google makes hundreds of small changes every year to its search algorithms and that means you'll always see changes in search results. The Core Updates, however, can be a huge change for domains that are hit. Rankings don't just change for individual keywords, they can fundamentally change the shape of SERPs and move many rankings simultaneously.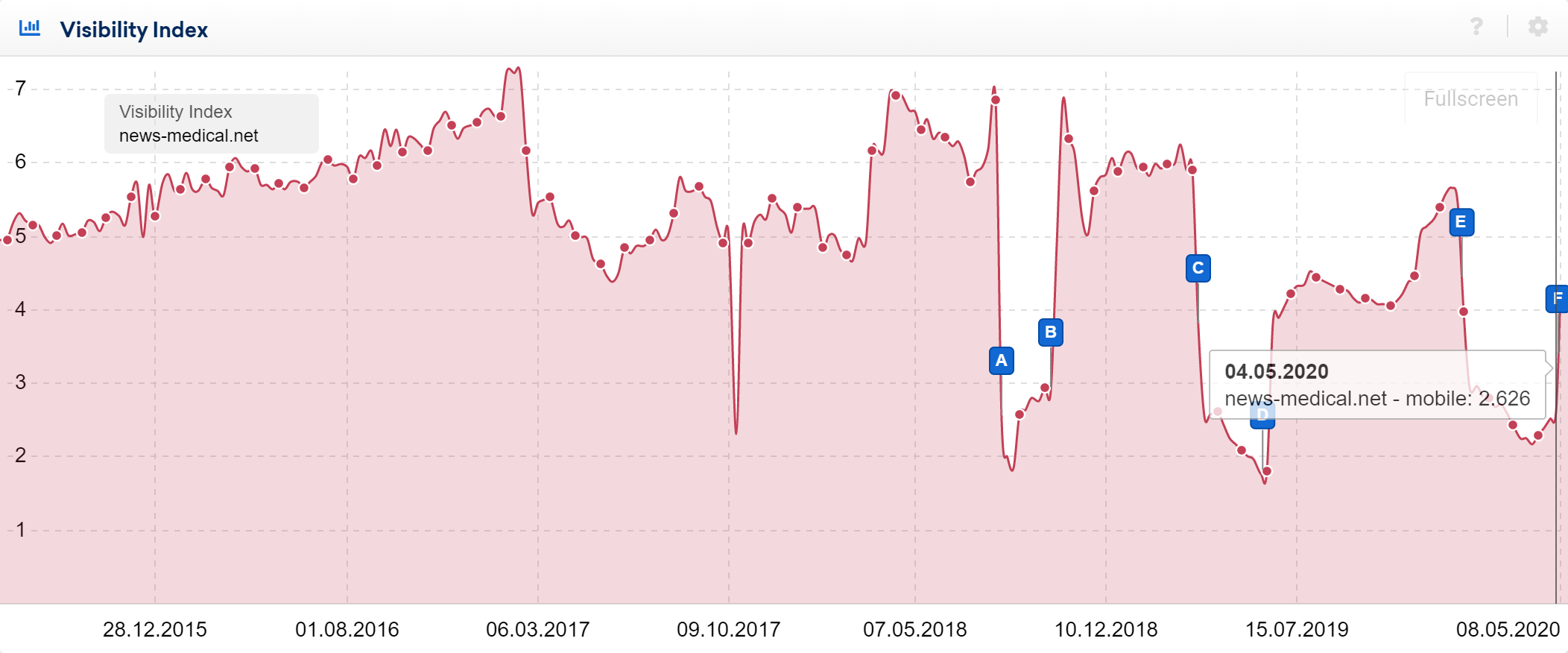 Domains that are hit with a Core Update can lose or gain over half their visibility and for most, the changes appear to happen in one sweep. If you take a look at the graph above it's clear that some domains are hit regularly by the updates. Sometimes positively, sometimes negatively.
It can only be speculated as to what happens behind the scenes of a Core Update as there's no official word from Google. The most popular theory is that Core Updates introduce new iterations of machine learning data and release these results into the wild. It could be that user feedback data is introduced along with many other sources, but that's pure speculation.
Which domains gained during the update?
The first effects of the Core Update can be seen in the daily data starting on 7th May. We've made additional updates and checks and the Visibility Index data is available in the Toolbox.
The examples below are a selection of bigger domains that have gained significantly through the update. There are additional domains from adult sites that we've removed here but the data is always available in the SISTRIX Toolbox.
Google Core Update May 2020: Winners
As Google has said themselves, we're only seeing the first trends and movements from the update. We can assume that this will develop further over the next days. The initial trends are not indicating a reversal of anything we've seen in the past.
These domains have lost visibility through the update
Where there are winners, there have to be losers in visibility. Google can only give out a position once! In the table below you'll a selection of larger domains that have lost significant visibility.
Google Core Update May 2020: Losers
In the data for Germany we've seen a lot of health-related sites in the top loser list but in the UK it appears that music is the common topic.
We'll continue to monitor these changes and make analysis and we'll update this post if we have new information and data.
11.05 Data updated.
12.05 Data updated. List expanded to top 30