The FAQ snippets have been one of the most popular extensions for organic search hits so far: with a little modification in the source code, common questions and answers could be highlighted in the search results.
As a result, this led to more visibility in the search results and thus often to a higher click rate than with normal search results. Google has now announced that these FAQ hits will be largely removed from the SERP.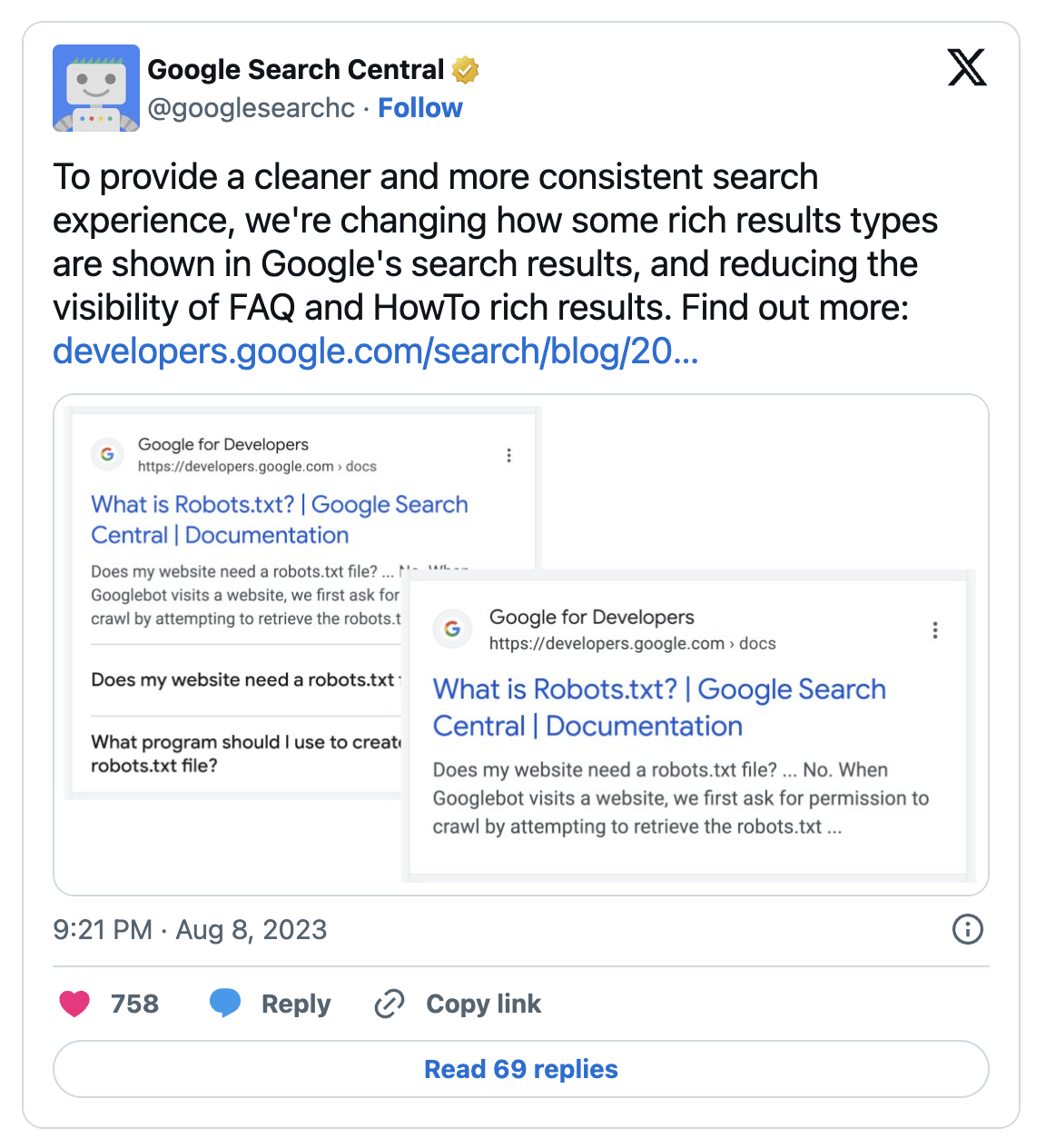 As we can see from our data, Google has already implemented the announcement: almost half of the FAQ snippets were already deleted in mid-June – the rest were due a few days ago.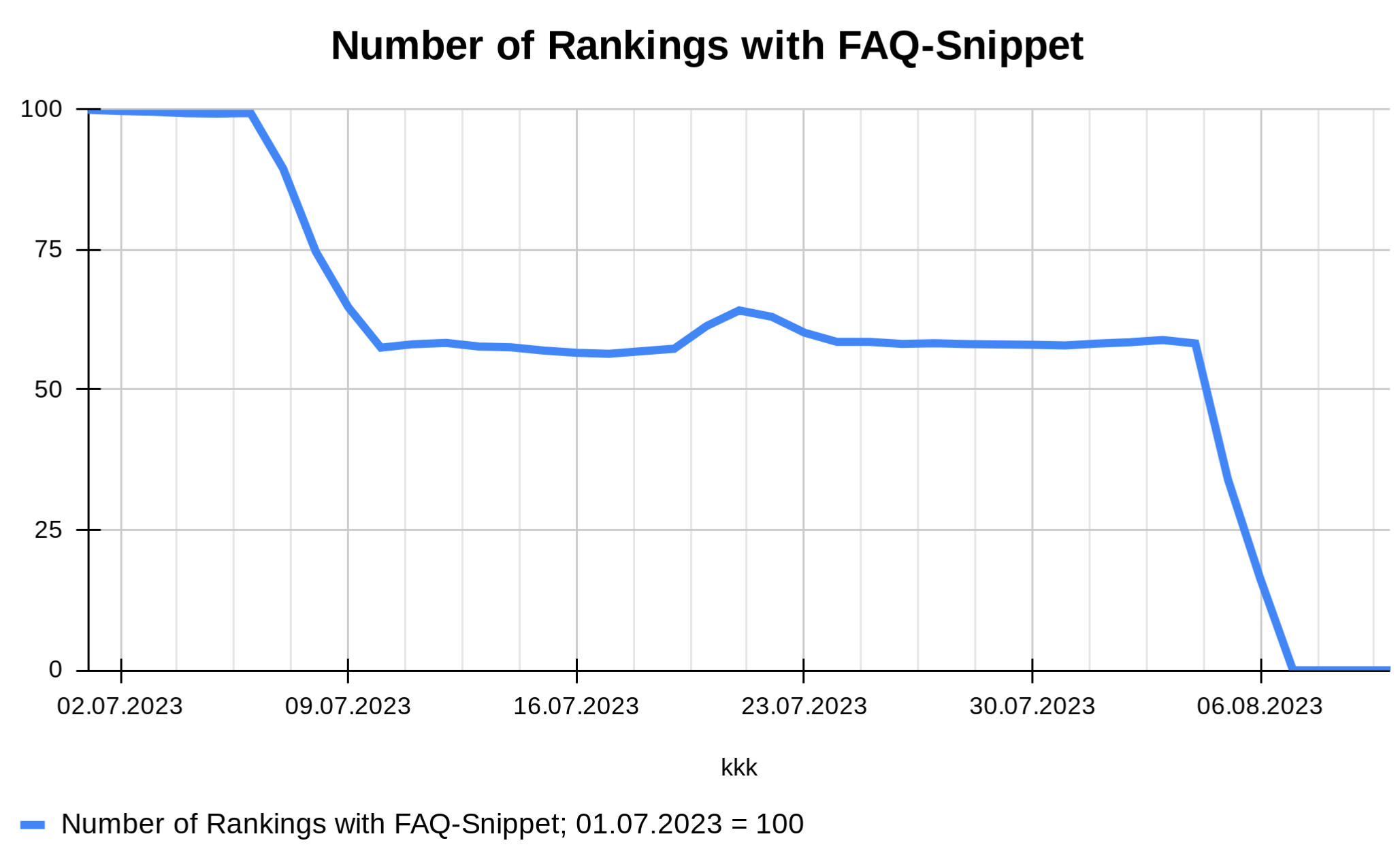 It is not surprising that Google needs space in the search results for the numerous new SERP features and integrations such as the upcoming AI functions. We can therefore prepare ourselves for the fact that further display options may no longer be available in the future.
Update (08/11/23, 10:42 a.m.) Since it came in as a request: We generally measure mobile SERPs, since the majority of searches are now carried out on mobile phones. We also see that new features and SERP integrations are always implemented first in the mobile SERPs and that Google follows suit with the desktop SERPs at some point later.
Here with the FAQ snippets, it is also the case that Google first adjusts mobile SERPs and will probably follow suit at some point later.