The summer of Google Updates is living up to its name. In addition to the Core Update at the start of June, and the start of the Page Experience update, Google unexpectedly announced a two-part spam update.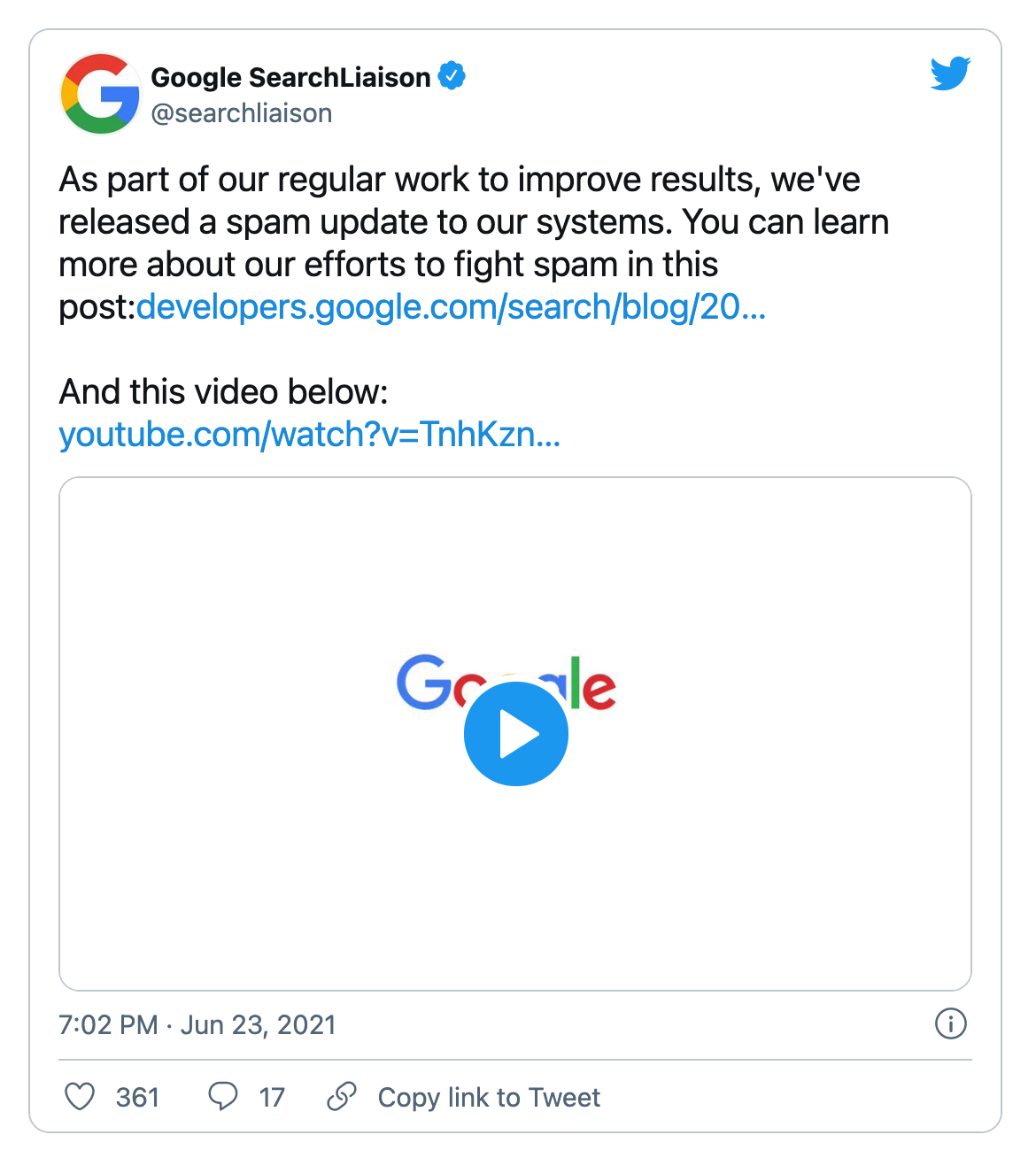 Announced via Twitter, Google also mentioned in the Twitter thread that the rollout has already been completed – that's how we would like to see all updates (and none that last for almost 3 months as with the Page Experience update).
Today, the visibility of some domains are showing effects that match the update timescale too precisely for it to be a coincidence. A few examples are shown below.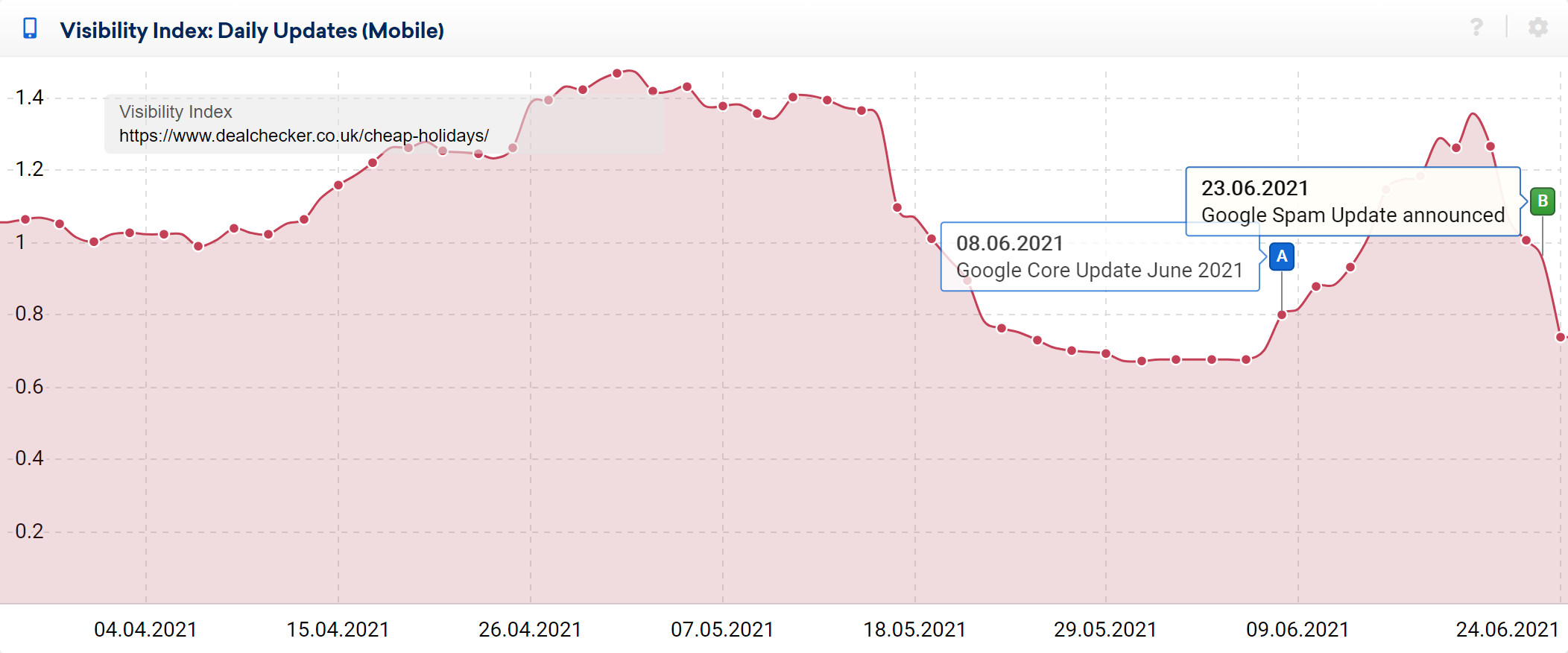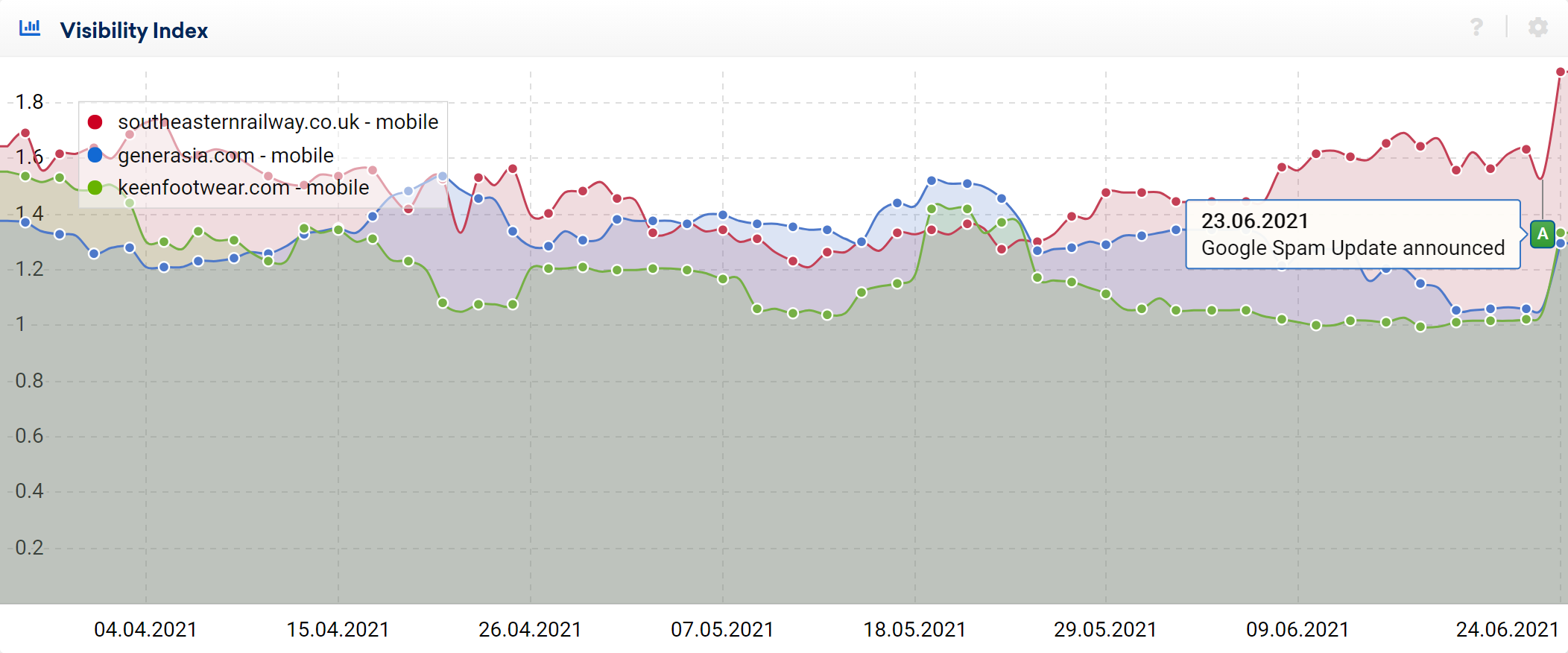 All in all, the effects aren't (currently) huge, and certainly not as great as with the core updates. But don't worry: a core update as well as a second spam update have been announced for the coming month.
Update (29th June): The second part of the spam update has been announced. Google expects the rollout to be completed before the end of the (USA) day.