Competitor Analysis
Search Engine Optimisation
Reveal the secrets of competitors' success
Learn about the competitors that are standing in your way in Google search and use that knowledge to overtake them. Examine your keyword strategy, identify successful content formats, analyse traffic sources.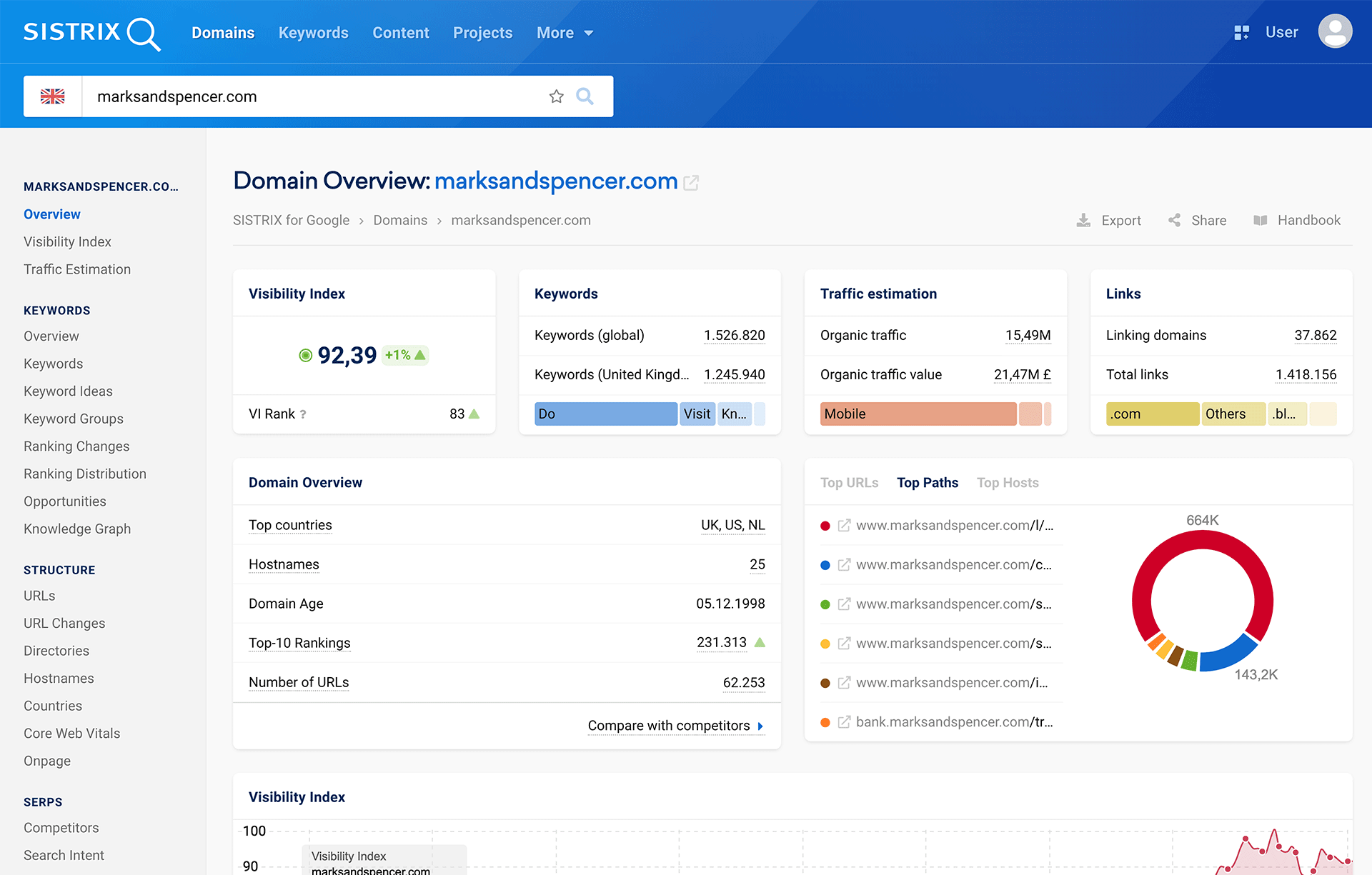 Data for over 100 million domains – The 360 degree competitor analysis
We automatically record every domain that can be found on Google for any of the billions of search terms we monitor. In SISTRIX you have access to the best 360-degree competitor analysis for more than 100 million domains.
Data for over 100 million domains
Data history that goes back to 2008
A 360-degree competitor analysis at the click of a button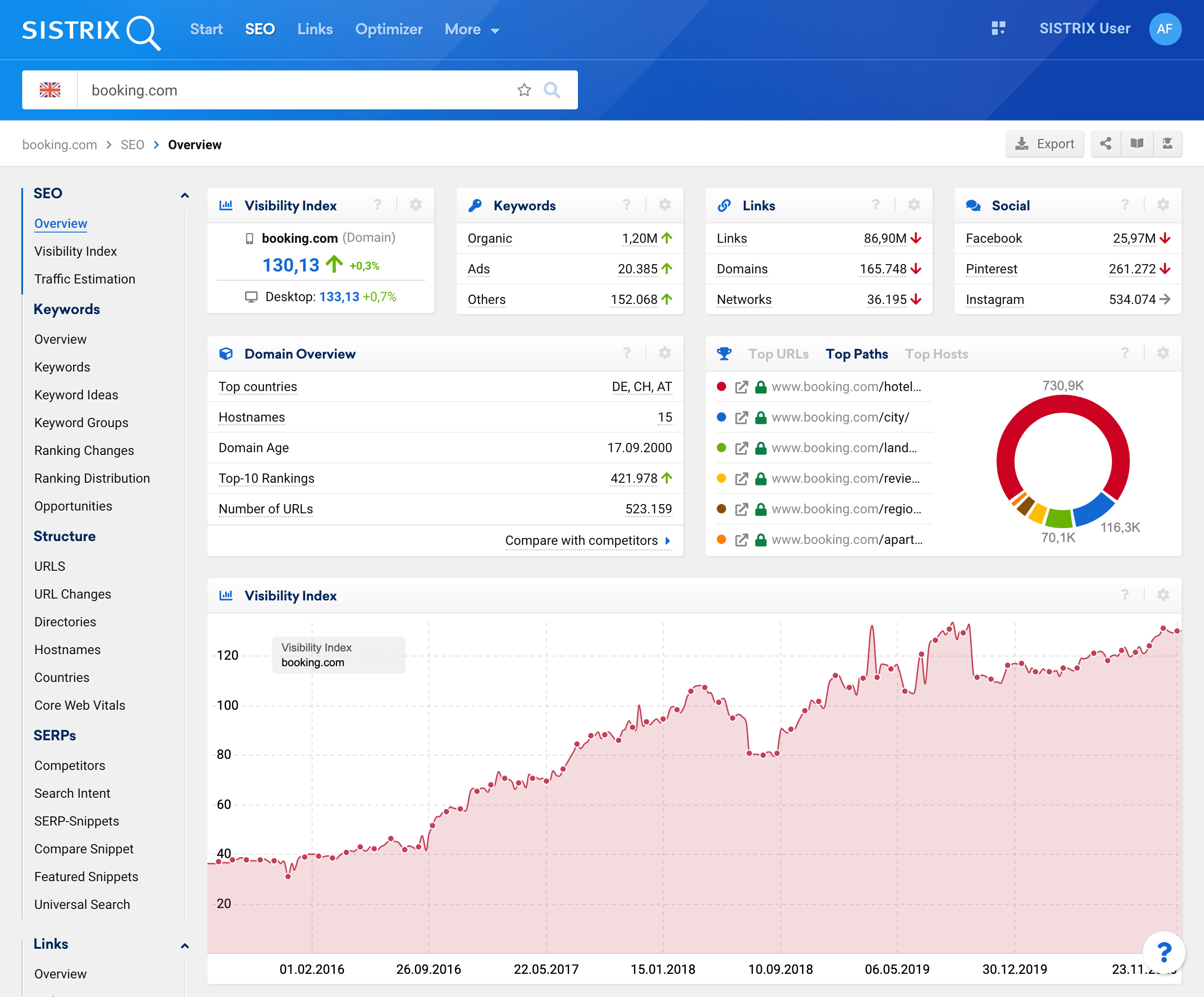 With the most extensive database – Discover the best Google rankings
With SISTRIX, your analyses and evaluations are based on the largest database for Europe. Only SISTRIX can provide so many keywords and such an extensive history. Includes desktop and mobile rankings at no extra charge.
The most extensive database in Europe
Latest ranking data
Desktop and Mobile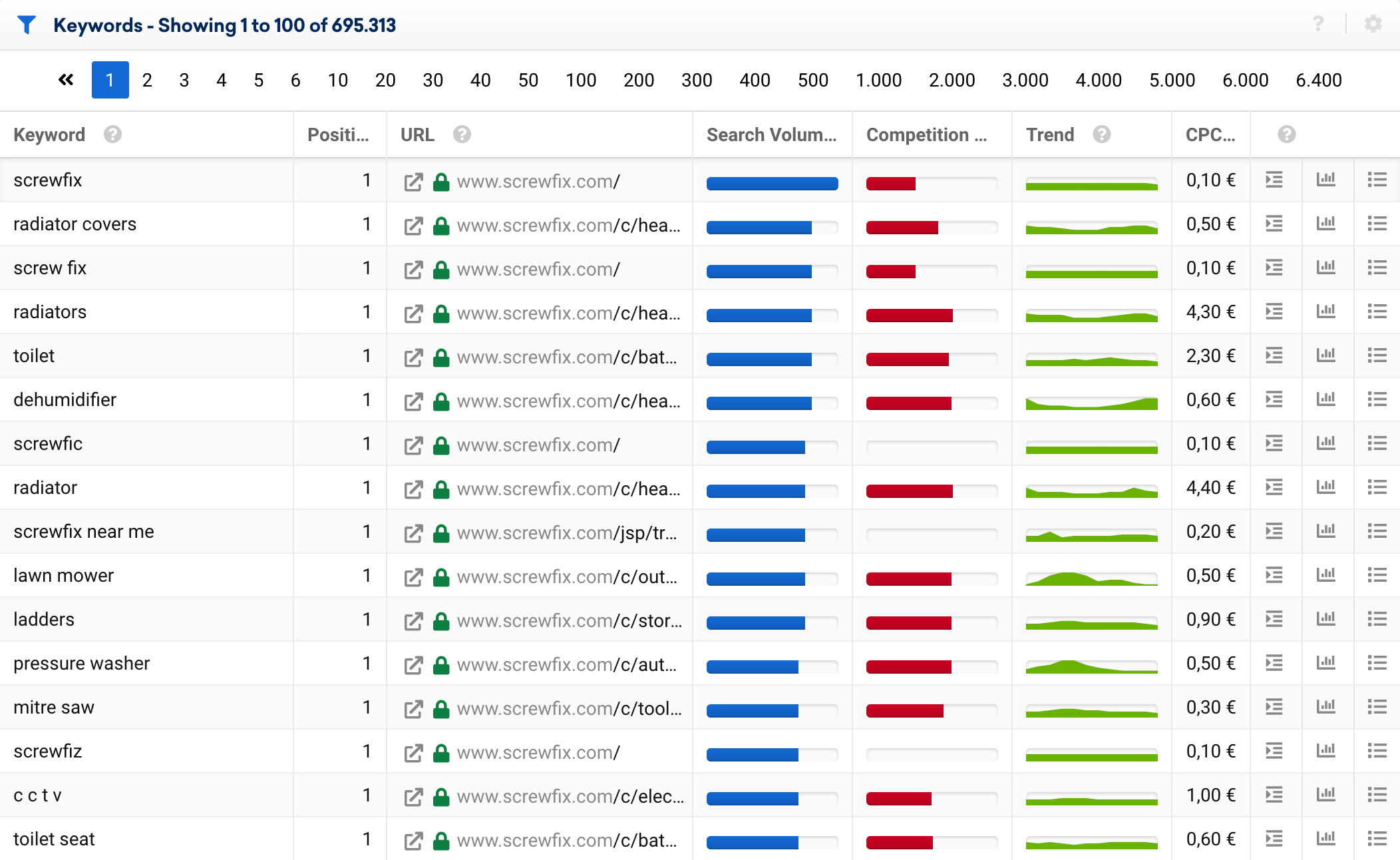 The Best Examples – Discover successful content formats
The Google rankings are distributed, but unfortunately not on your website? With SISTRIX you can successfully analyse content formats at the push of a button and use them as a blueprint for your success.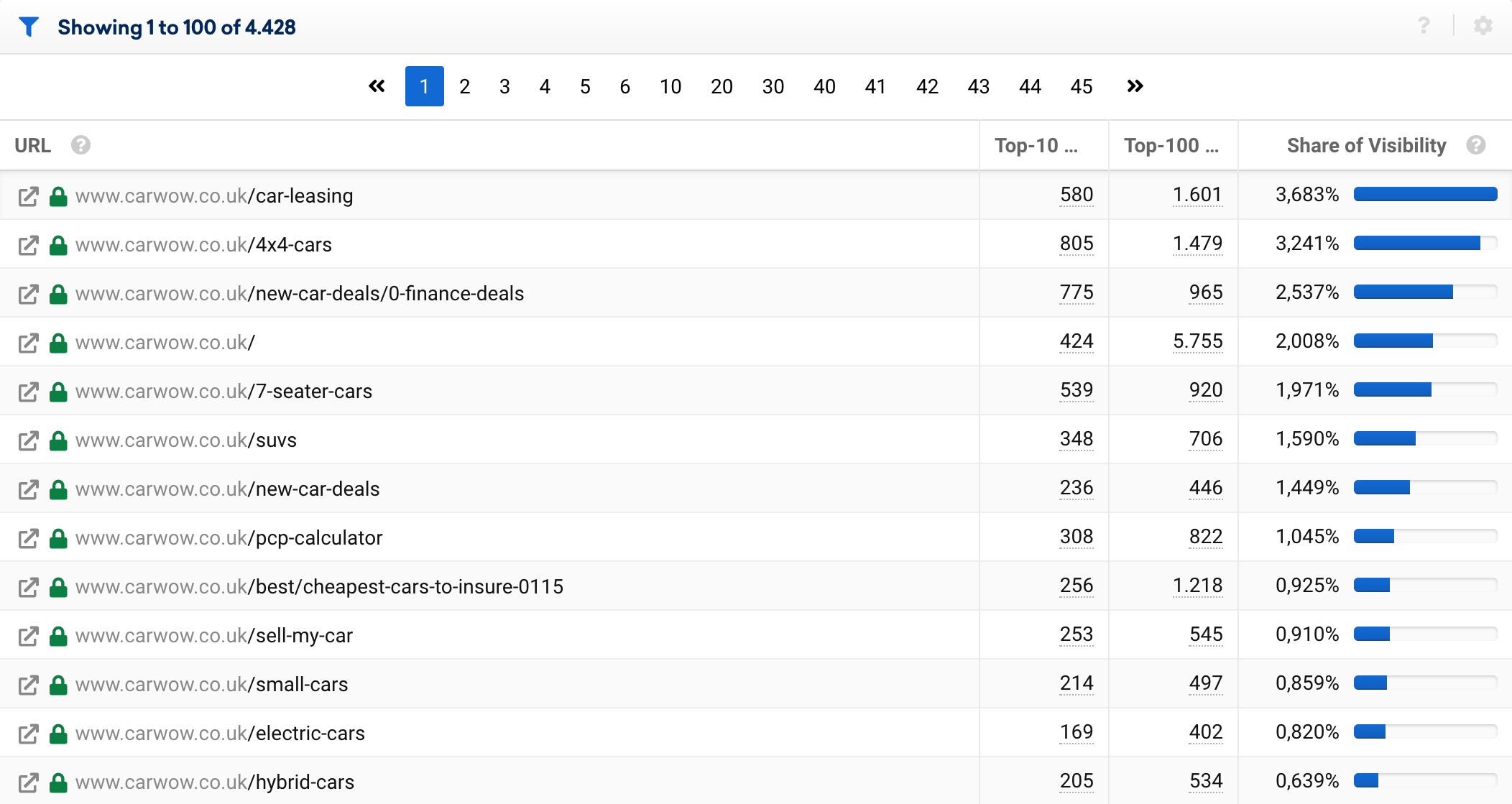 User intention makes all the difference – Find out what your visitors want
In order to be permanently on top of Google, the search intention must be fulfilled. With industry-leading technology, we determine the search intention for almost every keyword – for your SEO success.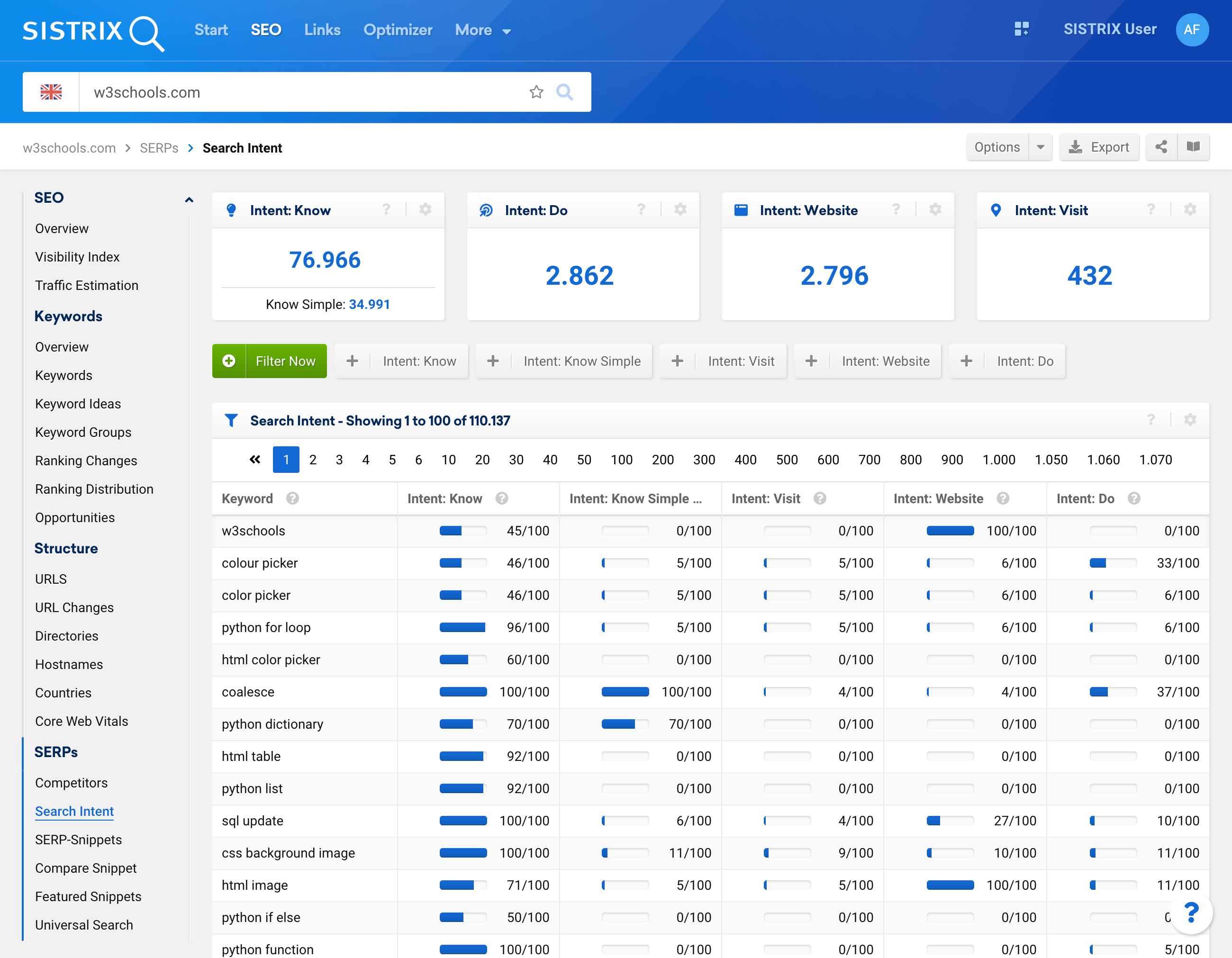 Discover the strongest links to your competitors at the push of a button
Links are one of the most important ranking factors on Google. With SISTRIX you can see the strongest links to your competitors at the push of a button – without searching and sorting.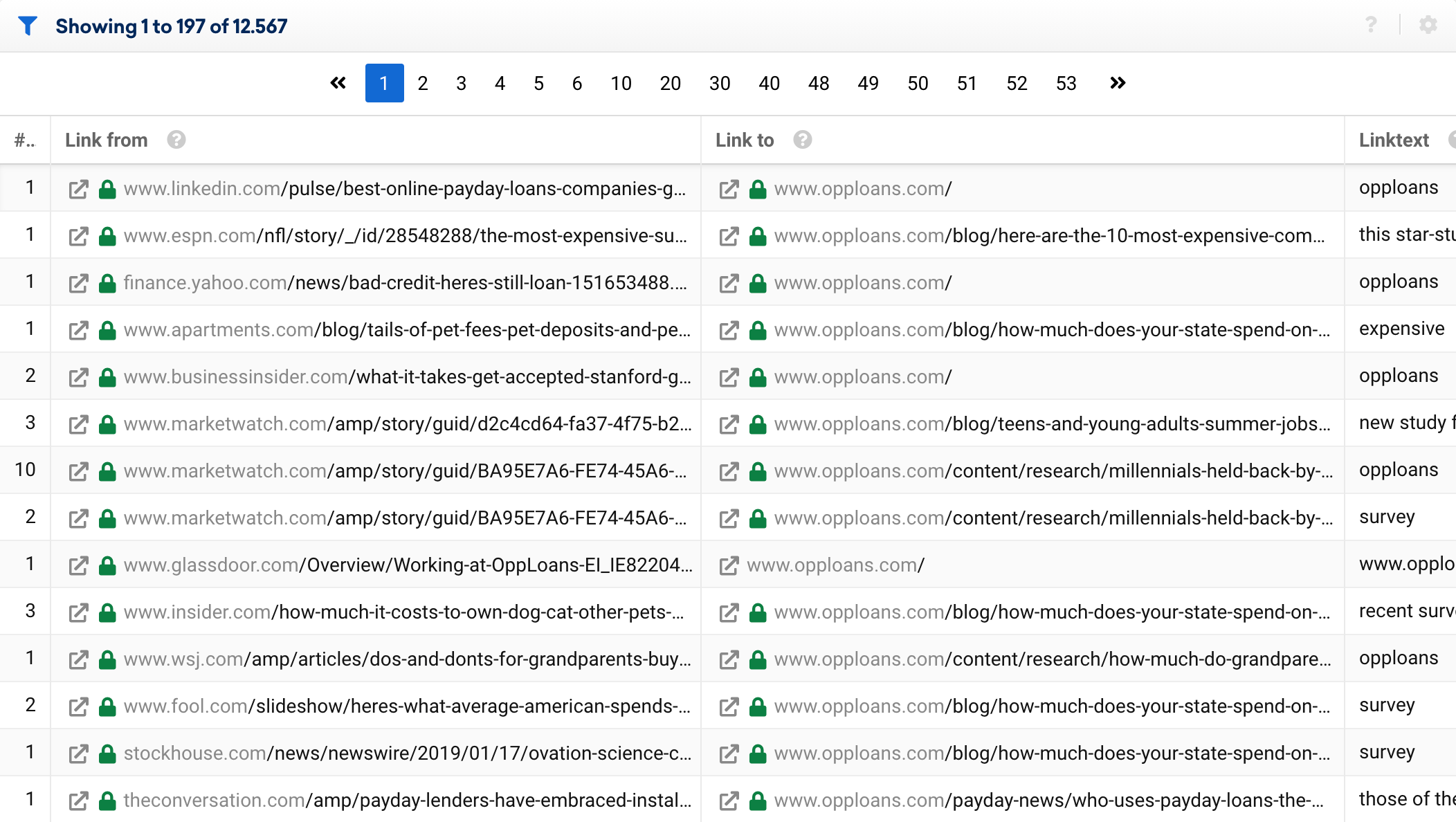 Be the leader of your niche – Analyse keyword sets and discover market leaders
You tell us the keywords, and we'll tell you who is the market leader in this niche. With this information you can examine any industry in no time. Additional information on the SERP features and frequently asked user questions round off the evaluation.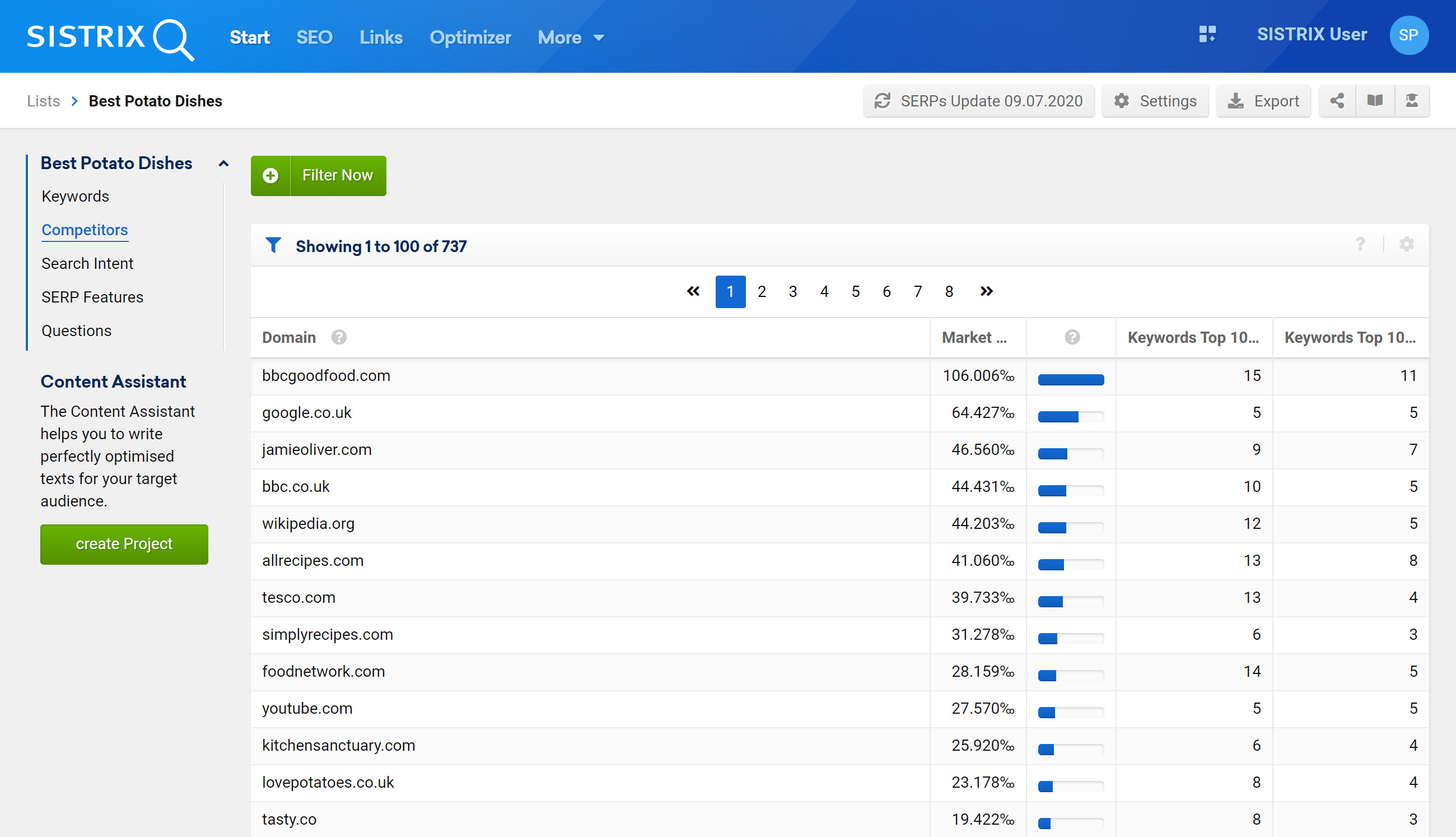 As detailed as you need – for domains, hosts, directories and URLs
All analysis options and functions of SISTRIX are not only available for the entire domain. You can dive as far into the site as you need: for subdomains (hosts), directories or for individual URLs.
Never too much – Filter all the results as you need them
Of the 29.38 million keywords for which Wikipedia.org is currently ranking in Google Germany, How do you find those that are about long-haired dachshunds? No problem with the extensive and flexible filter and sorting functions in SISTRIX.
Direct to your desktop – Simple and complete exports
In SISTRIX you can export the results directly – as a universally processed CSV file on your desktop or automatically in your application via our API.
Test SISTRIX for free
Start improving your rankings today.
Free test account for 7 days
Quality from the Market Leader
Personal on-boarding by experts