The SISTRIX Toolbox workshop offers you a thorough introduction to the toolbox's rich functionality and analysis capabilities, using solid examples and case studies.
Target group: Toolbox customers and test account users who want to learn how to use the toolbox.
Program
The SISTRIX Toolbox workshop offers an introduction to the most-used features in the Toolbox along with up-to-date case studies. We'll be covering a lot of interesting features and topics including benchmarking with the Visibility Index, keyword evaluation, competitor analysis, on-page analysis and personalised keyword monitoring using the SISTRIX Optimizer.
Would you like to learn more about the content of our seminars? You can download the complete program as a PDF here:
98% of participants would recommend the Toolbox Workshop
Each seminar participant will receive a personal SISTRIX Toolbox certificate after successful participation in a seminar.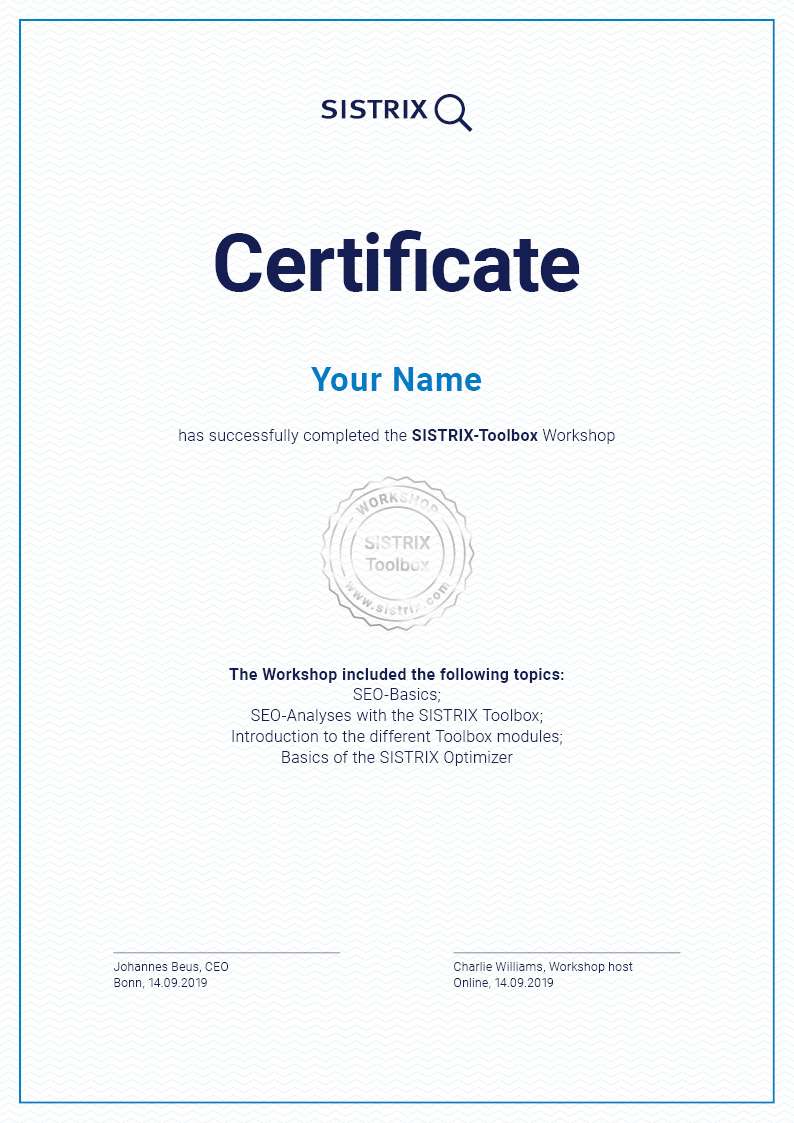 What the participants say about the Workshop
I can't recommend the SISTRIX training sessions enough. Even as a seasoned user, I took away a ton of useful tips and use cases for all of the modules in the suite.
I always look forward to helping businesses get closer to mission-critical SEO data.