In recent years, Google has reliably announced the rollout of new Core Updates. We are currently seeing movements in the SERPs that look like a Core Update "Light" that has not been announced or confirmed by Google. More details below.
So far, we've been able to rely on Google to announce major core updates via Twitter. They had also given notification when the update was distributed to all global data centers. This was also the case with the previous major core update in December 2020.
Today, however, we are seeing shifts in Google search results that have occurred in the last few days, which are reminiscent of a core update – but which Google has neither announced nor confirmed.
The changes can be clearly seen in our Google Update Radar. With this free tool, we measure how much the rankings for a million keywords change every day. The rise in activity is show below for Google UK search.

While the normal "Everflux" changes are within a range of up to three points, we are currently able to measure almost thirteen points. For comparison, the Dec Core was bigger, peaking at over 45 points.
If you would like to see how the visibility of your domain or that of your competitors has changed as a result of this update, look at the daily Visibility Index data in SISTRIX where you can see the shifts starting on March 14th, 2021. You don't have an account yet? Take a free trial.
Fewer domains, but stronger impact
The comparatively small blip on the Google Update Radar is due to the fact that fewer domains than usual are affected by this update. The affected domains are, however, seeing quite strong changes in visibility, as can be seen here using harlingenveterinaryclinic.com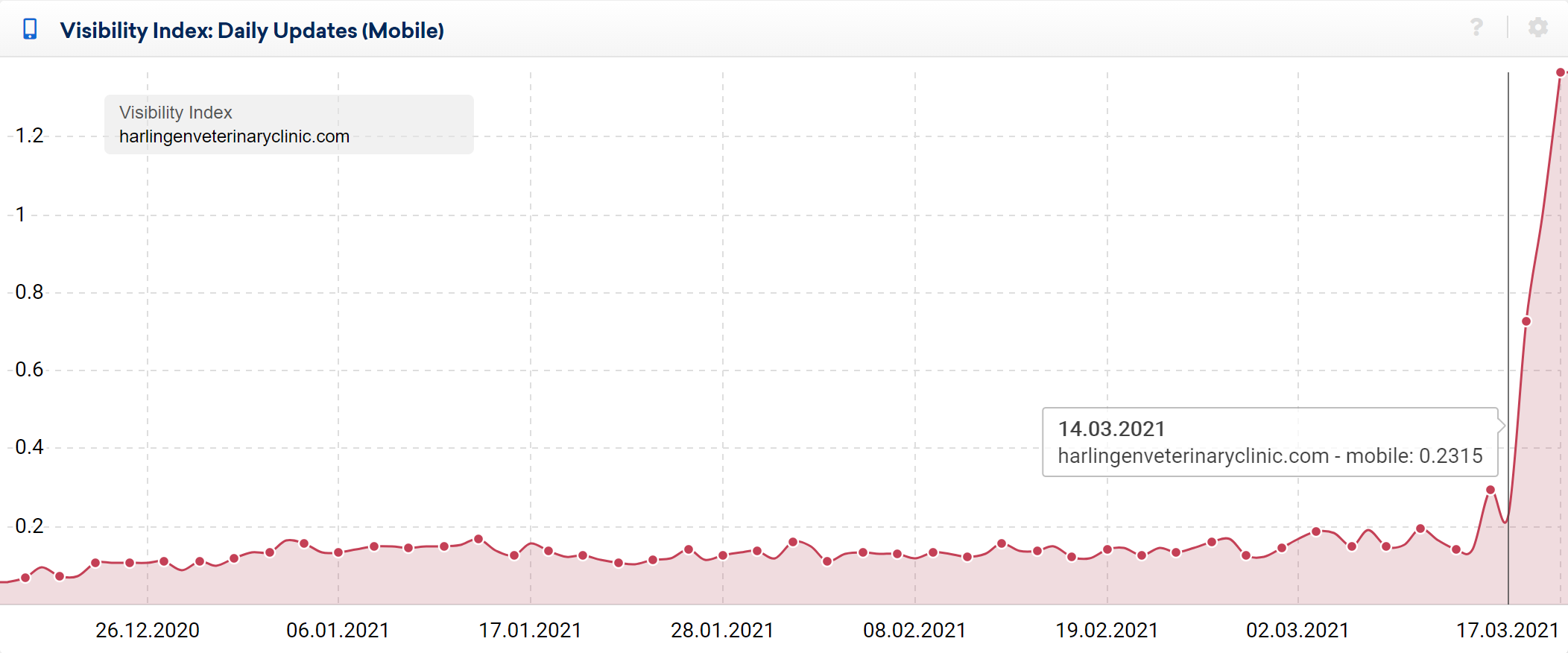 There are also similar developments in the other direction, as you can clearly see from the daily visibility index from forecepoint.com :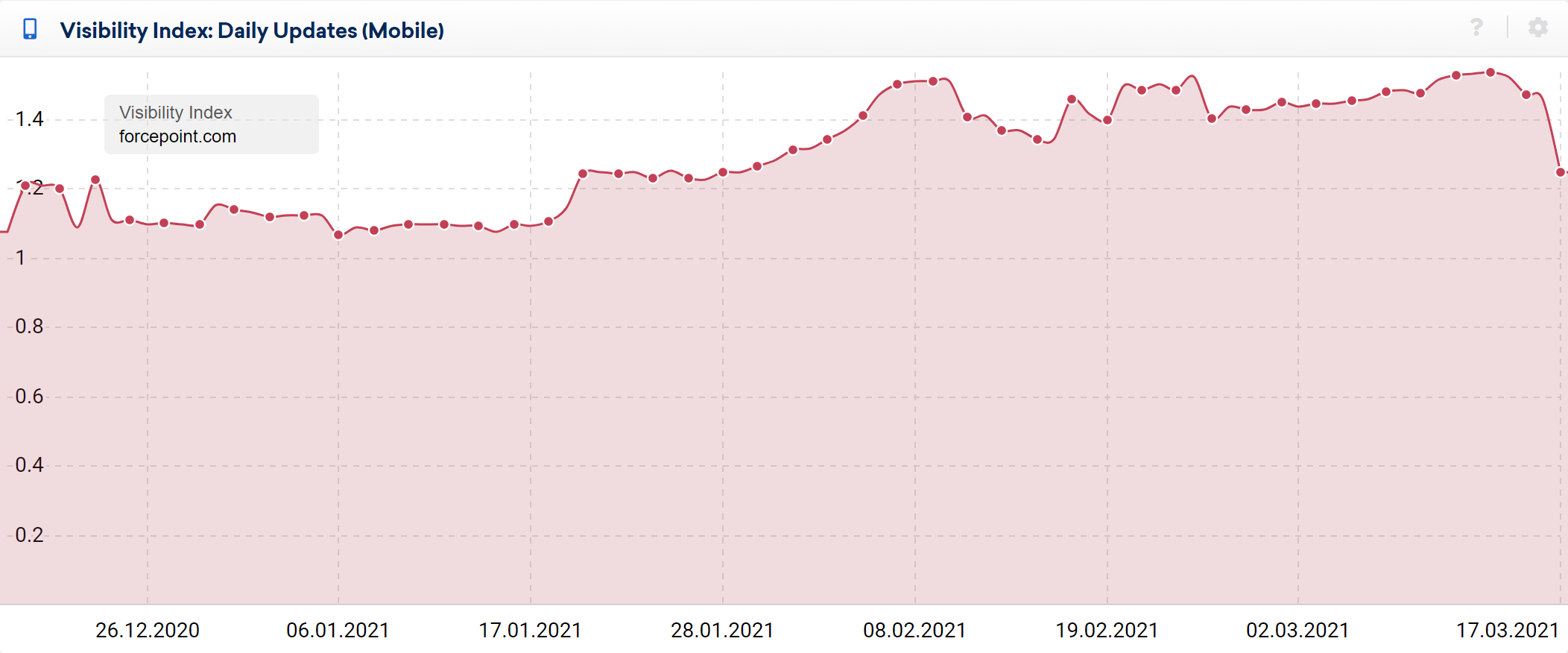 Well-known pattern: Google redistributes visibility
As with previous core updates, this small update also means that Google does not rank entire sectors or topics up or down. The visibility is often redistributed: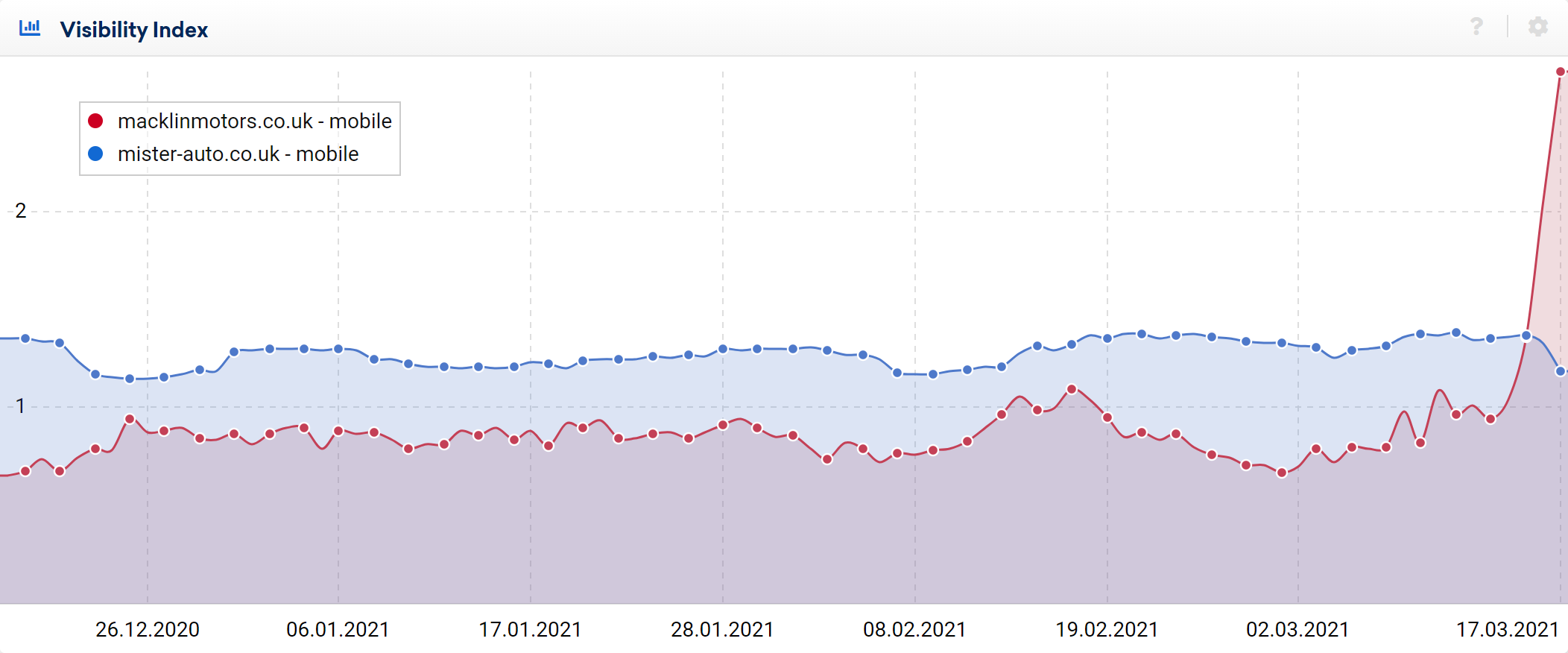 As shown across these two examples in the automobile industry, we see both gains and losses across the sector – while one domain gains visibility, the other domain loses visibility. We observed a similar behavior during the last core updates.
Known Domains: Some topics and industries are more vulnerable
Another thing in common with the last Google Core Updates: Domains that have already been affected by Core Updates in the past also tend to react to this update: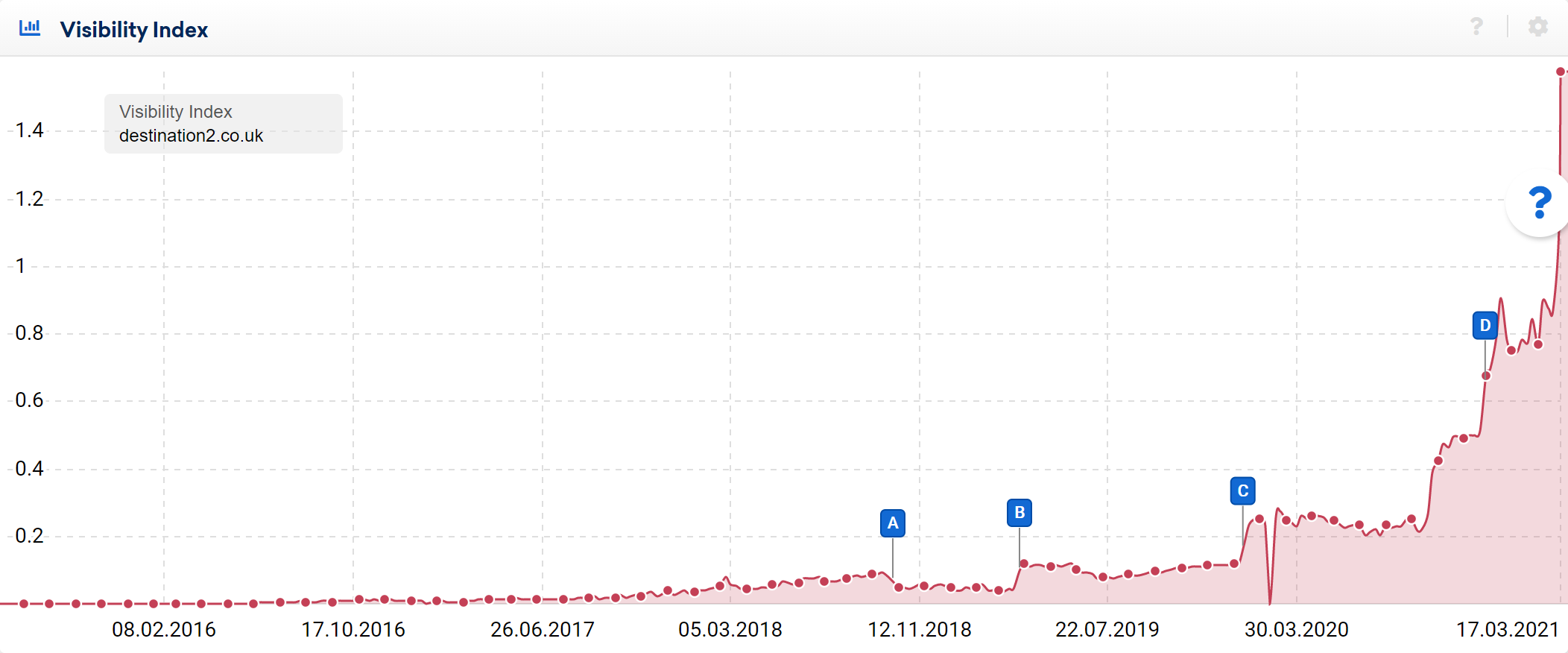 Assumption: data update without algorithm changes
All indications suggest that this is a "classic" Google Core Update – only in a light version, in which the changes do not affect as many domains as usual.
Based on these observations, my assumption is that Google has updated the underlying (user?) data, but has not made any changes to the algorithm itself.