The British domain of Marcia Kilgore's company, FitFlop, recorded a loss of 71.5% visibility points on Google, precisely at the best moment of its history. FitFlop.co.uk was moved to FitFlop.com and the domain move flopped.

The Domain managed to continuously increase its Visibility over the past 5 years until it reached a score of 2.26 visibility points. Compared to Newbalance.co.uk, with their 1.06 visibility points, it was twice as visible. It was also as visible as the traditional Pavers (2.6 points) and 10 times more visible than Grenson.com. Let's just say they were very visible for their segment.
But all that is gone after migrating from Fitflop.co.uk to Fitflop.com. Here are some examples of keywords they lost: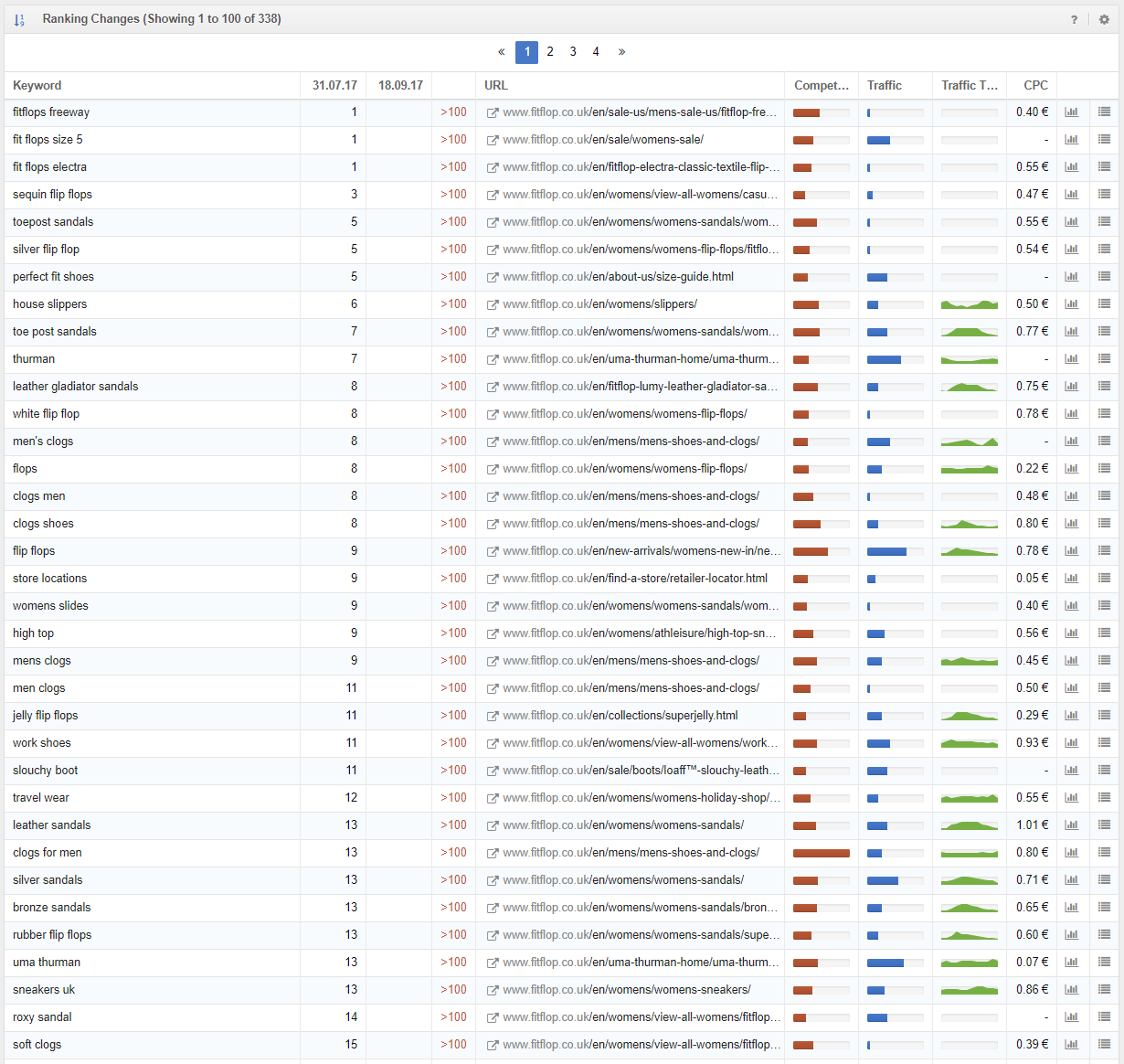 Looking at the following chart, it seems that they were actually just reversing their decision to use the .co.uk TLD for the United Kingdom. 5 years ago, the Fitflop.com domain used to rank for the United Kingdom, at which time they gave Fitflop.co.uk a try, in July 2012: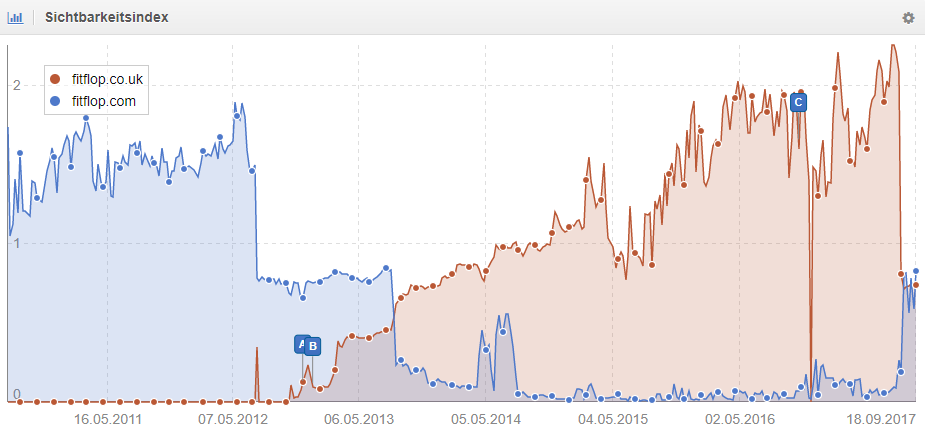 If we take a look at the right side of this chart, we can clearly see that both domains are ranking in the United Kingdom at the moment. Adding the visibility of both domains, we obtain a total score of 1.57 points for the brand. From this point of view, we could say, it is a visibility loss of 31%, but that's too short sighted. 83% of the ranking keywords that Fitflop.com has in the United Kingdom are not for the UK offer: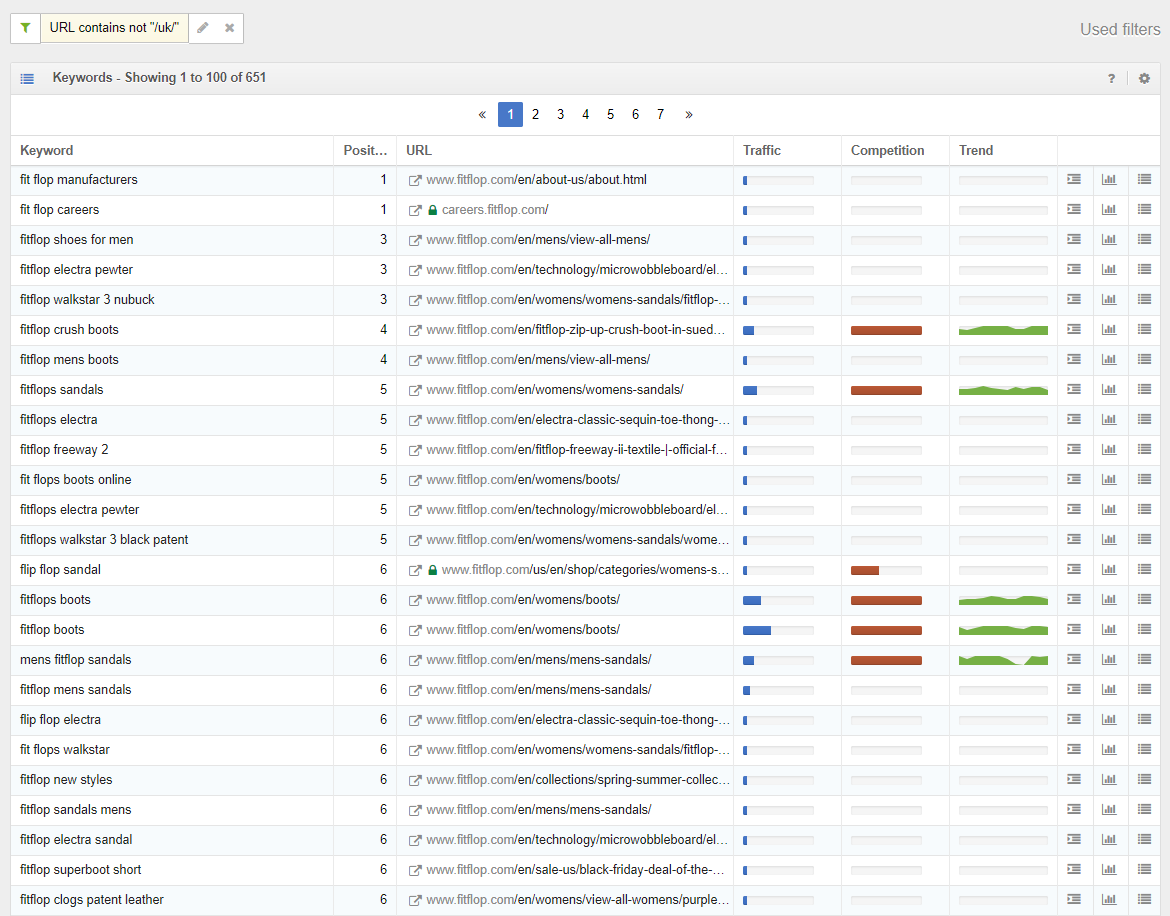 This is FlipFlop's offer for the United Kingdom (/uk/):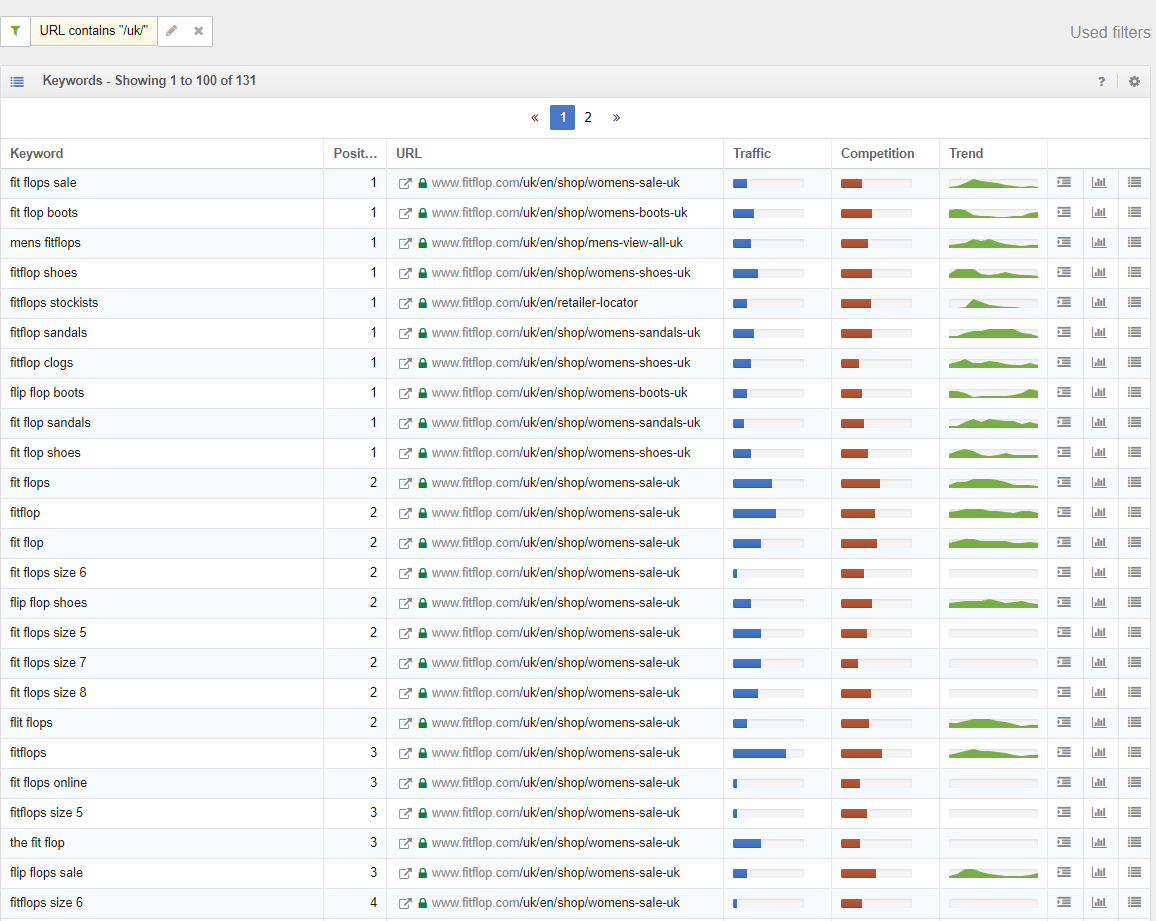 Let's analyse some potential problems
Although the migration of Fitflop.co.uk started 8 weeks ago and all the content has been redirected to Fitflop.com, neither domain is ranking well for the UK, as we have seen before. These could be some potential problems:
(1) For Google the move from HTTP to HTTPs is like a domain move or a migration. If you definitely move your content, please use 301 redirects. It is the technologically correct implementation, it works well and, in the field, we can still observe losses when 302 redirects are being used – despite the fact that Google announced that "30x redirects don't lose PageRank anymore", last year.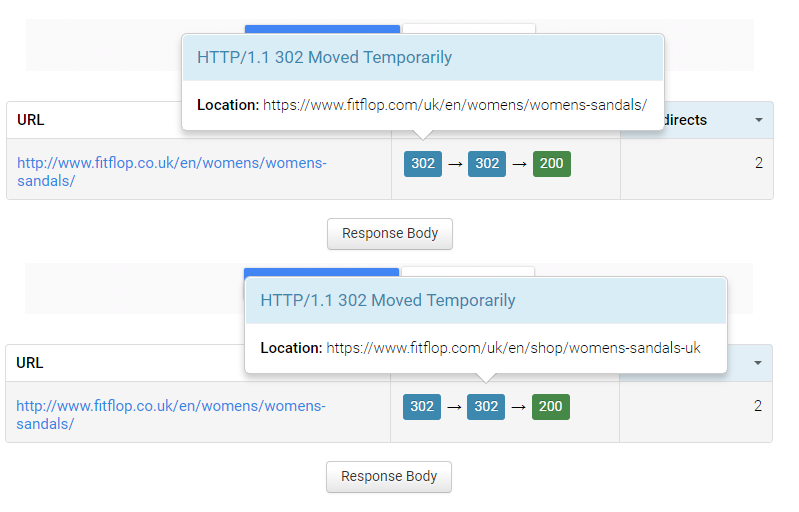 In the above example, we can see they are using 302 redirects ("Moved Temporarily"), instead of 301 redirects ("Moved Permanently"). Also, they could redirect the content directly to the final destination instead of having a 2-hop redirect chain.
(2) Some URLs are not redirected to their correct counterparts. The old URL ranking for "toe post sandals" redirects to a new page which says "No results. Please check your spelling or try a new search".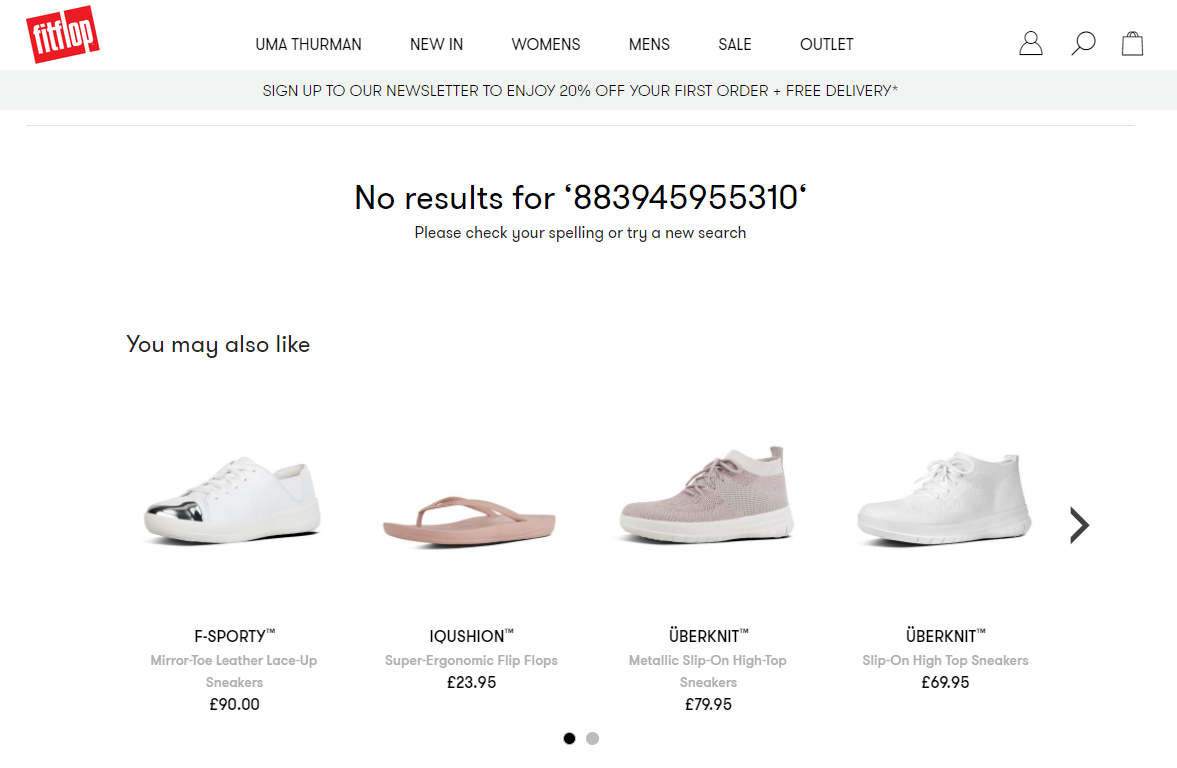 Google will likely consider this a soft 404 and the rankings are lost: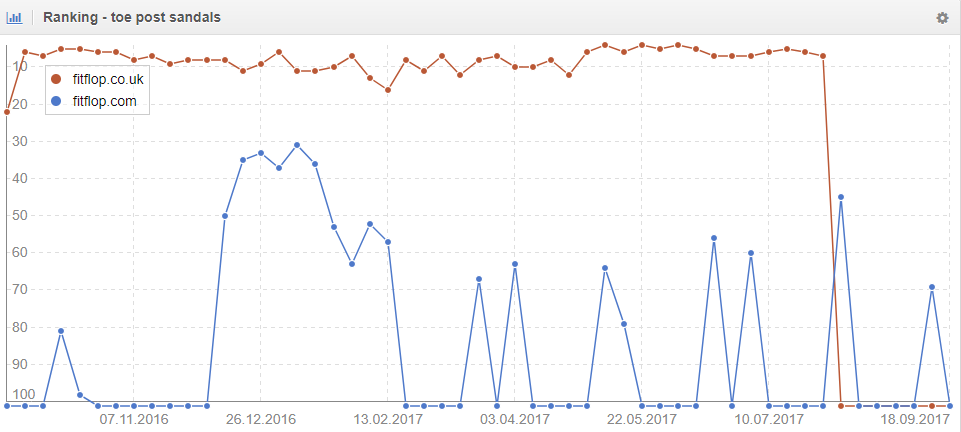 (3) Fitflop is now using a mechanism that redirects you to your country version depending on the IP you are using: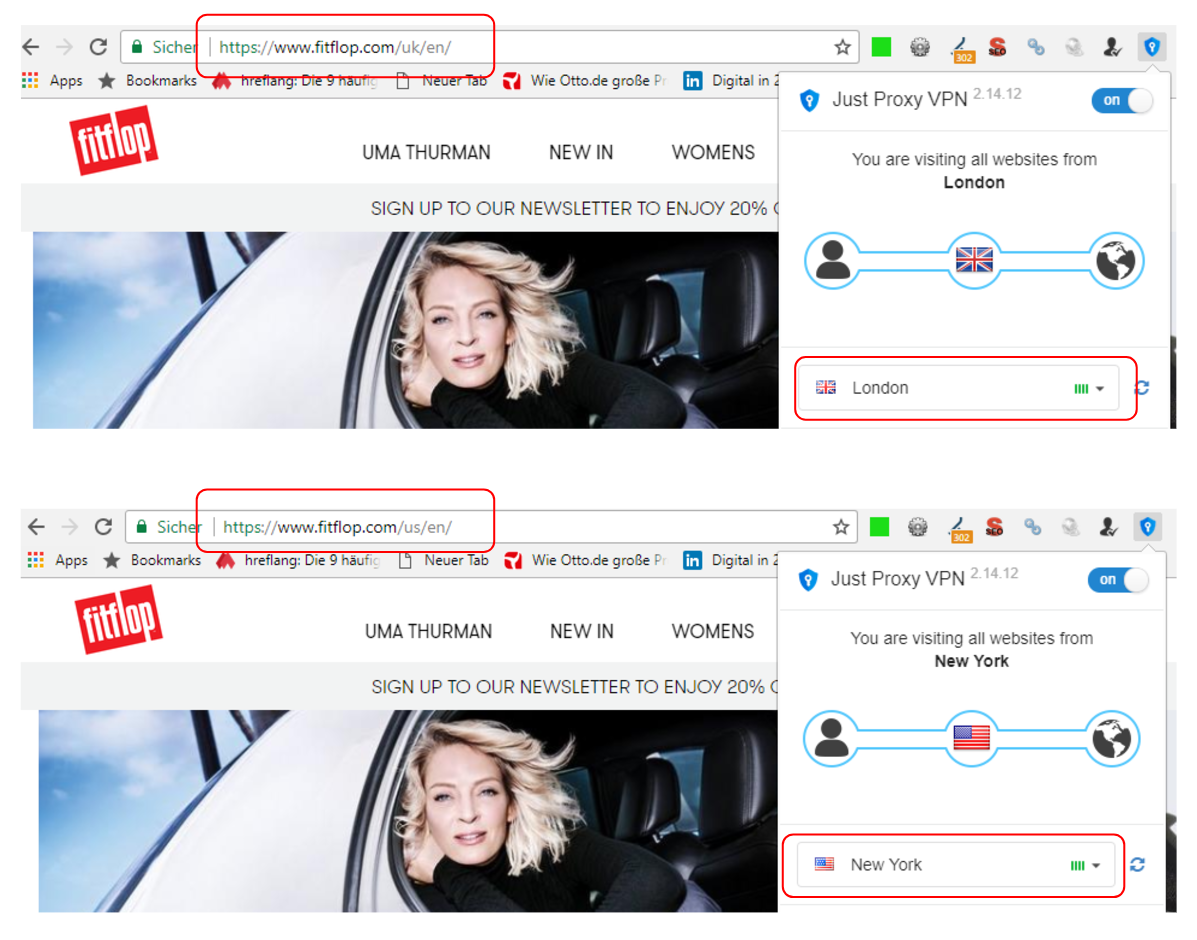 Keep in mind that the default IP addresses for the Googlebot crawler will be based in the USA, most of the time, so Google is not able to discover the content for the UK. It might be a good idea to take a look at the hreflang markup, which Google introduced for just this scenario – for identical or similar content with small alterations for different locales.
(4) Why is the domain Fitflop.co.uk still ranking in the United Kingdom, despite all the content having been redirected 2 months ago?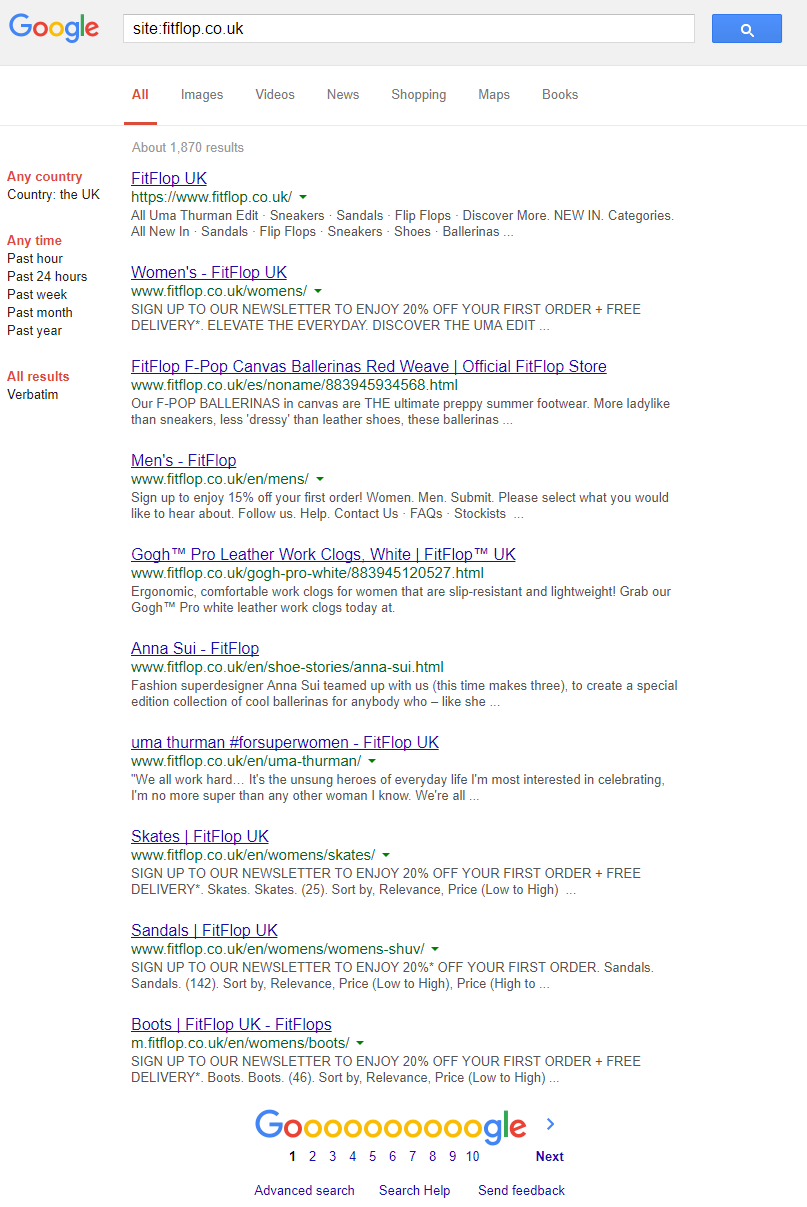 I cannot give you a concrete reason for this, as I would need inside information from Fitflop. But it is very clear that Google has been seeing a different version of the Website until today and the problem is not Googles':

Conclusion
Fitflop could put some work into this and start resolving all these SEO issues or implement the same strategy as an amazing developer like this, who seems to know better than the SEOs how Google works :D:
I hope you like it and have a nice weekend!