Google has publicly announced major algorithm updates for quite a few years now. It remains to be seen whether the motivation behind this is an intrinsic desire for transparency or rather the watchful eye of the regulators in Europe and the USA but it's been useful to have notification before they are rolled out.
There are currently movements in the Google search results that clearly have the characteristics of a core update. The only thing missing is an announcement or confirmation from Google. This becomes clear, for example, from the Visibility Index of a number of domains in the UK SERPS. The domain patient.info is one example: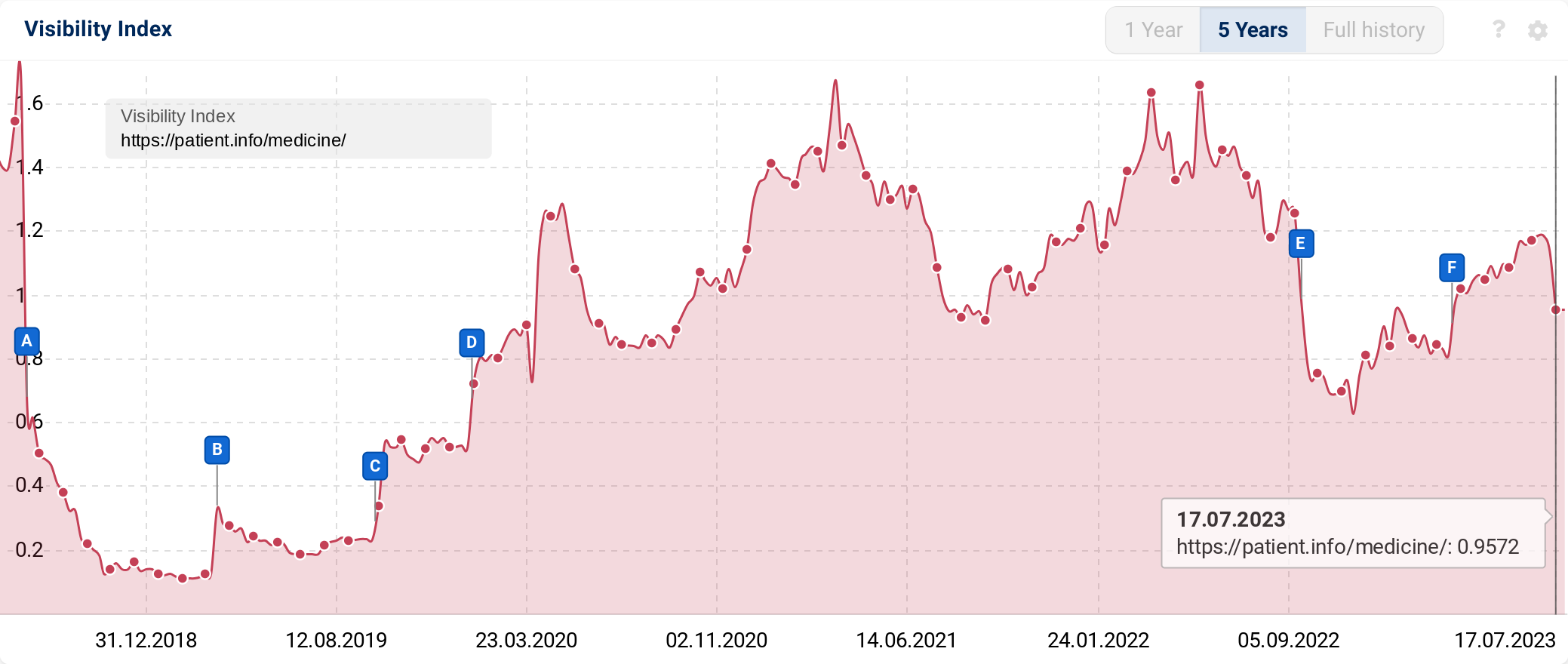 Daily Mail Online has also been affected at dailymail.co.uk: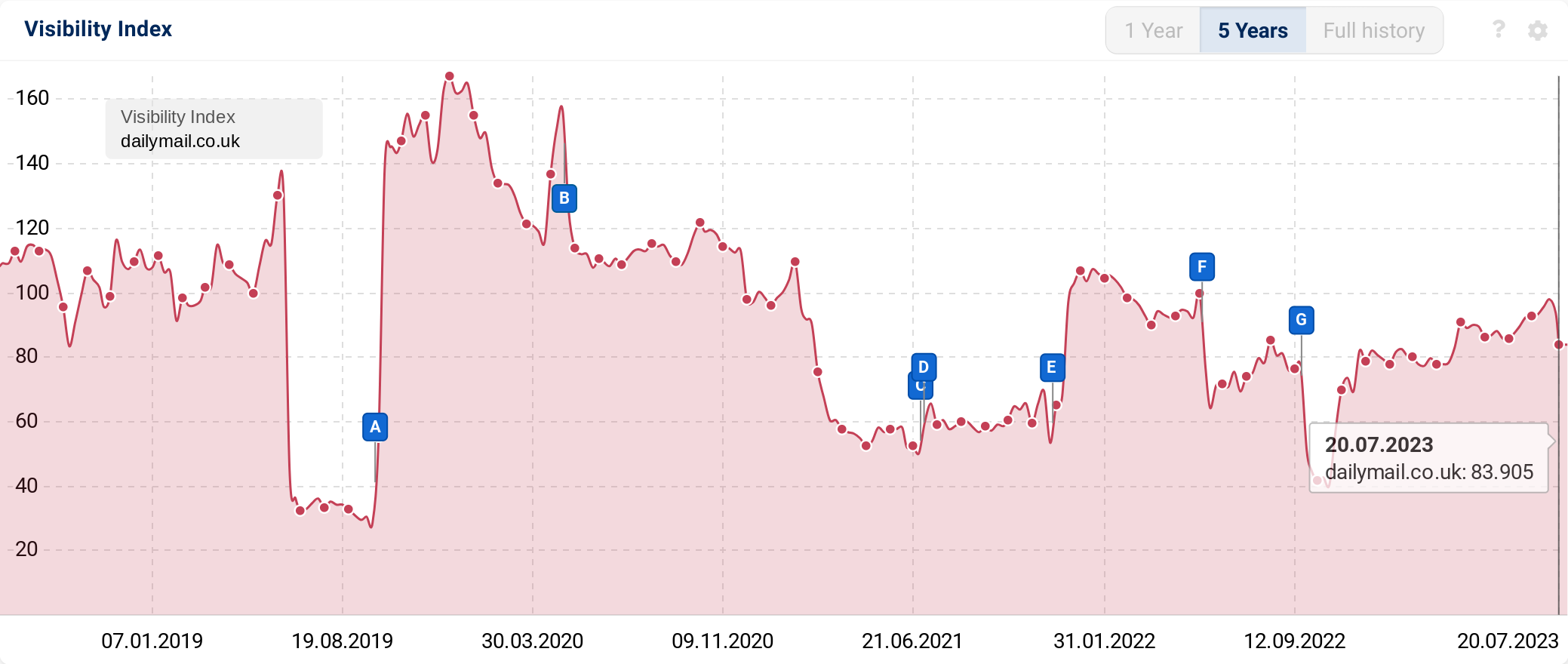 All large-scale movements in the last five years can be explained by a Google algorithm update (as can be clearly seen from the blue event pins in SISTRIX), but there is currently no explanation for the current movements.
This pattern can be observed in many domains that usually react to core updates: dictionaries such as dictionary and song sites – websites that have regularly reacted to core updates in recent years are currently losing and gaining visibility. The domains wiktionary.org, genius.com, discogs.com are examples.
One can only hope that Google will continue to adhere to the transparency it has shown in recent years with regard to algorithm updates and that it will continue to reliably inform the SEO industry in the future when there are major algorithm changes.