With the series of Product Reviews Updates, Google has been trying to improve the quality of product ratings and recommendations in the search results. So far, these updates were only relevant for English-language content – but with the latest update, effects could be seen in many countries. Here's the latest data from SISTRIX for UK and US, with links to local reports from other countries.
While the update was announced, and started, on the 21st Feb, we first saw the results of the changes in the data for Feb 24th across US and UK data.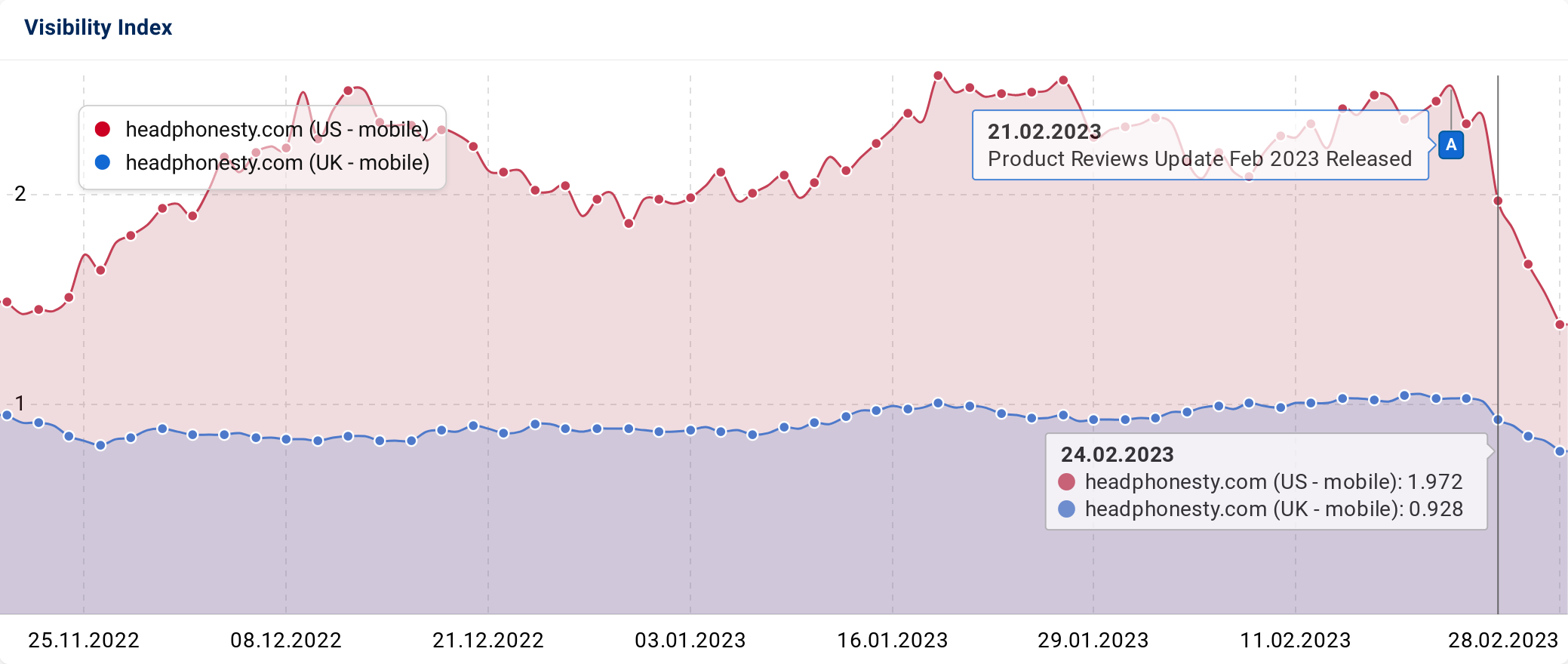 if you look at keyword ranking changes you can see both large and small movements having a big impact on potential traffic: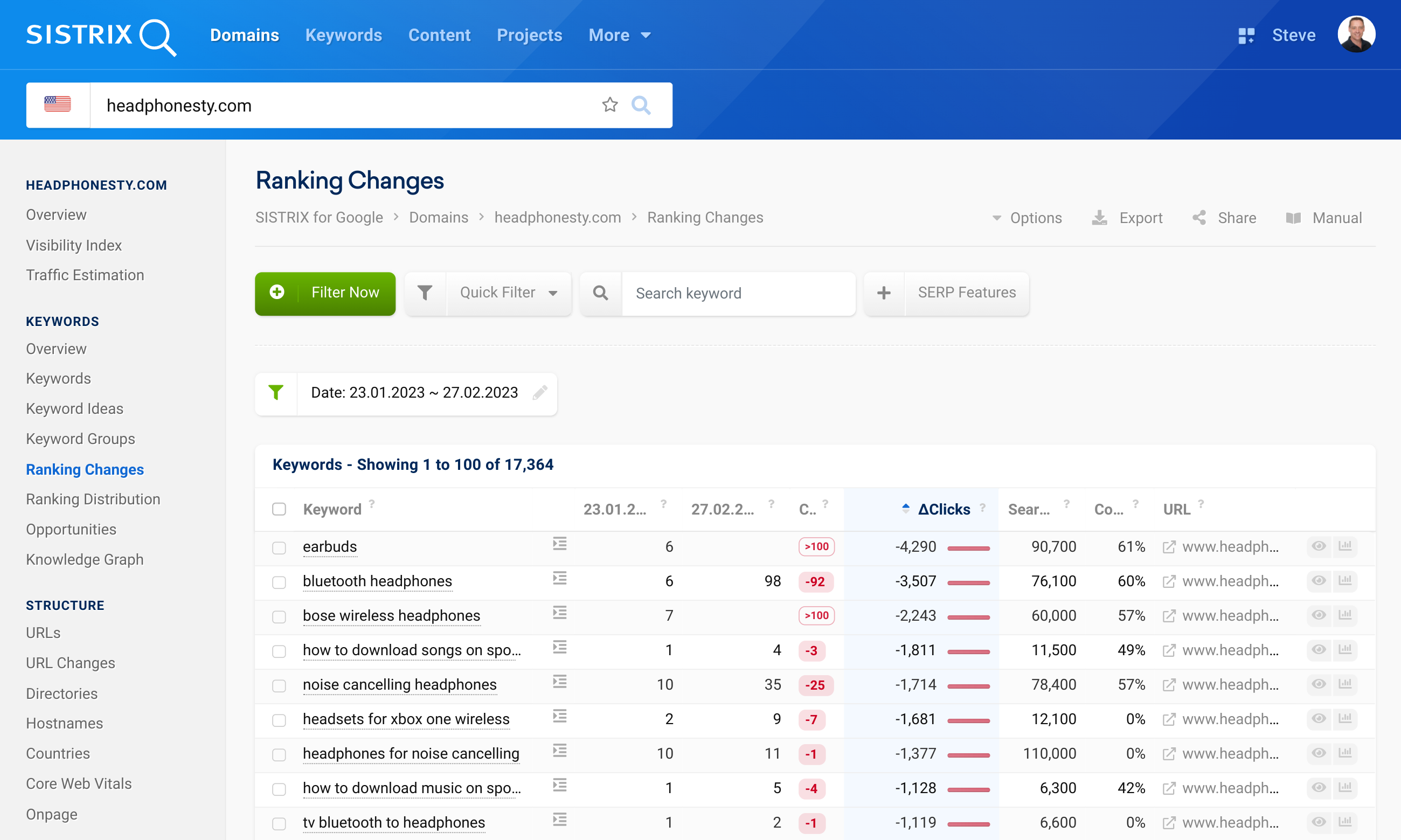 This update will affect search results in the following languages: English, Spanish, German, French, Italian, Vietnamese, Indonesian, Russian, Dutch, Portuguese and Polish. We've added the relevant pin in the toolbox, which will allow easier evaluation of domain visibility movements.
As part of the Search Central documentation, Google has set out its expectations for good reviews and product descriptions in detail. In essence, it is about the fact that experts had the product in their hands and that they provide a review that doesn't already exist on the internet.
More losing domains
As before, the Product Reviews Update works to reduce the visibility of poor URLs in the search results, rather than rewarding particularly good sites. Resulting keyword ranking gains will be distributed widely.
Here are some more domains that have been showing losses that match the profile of the update.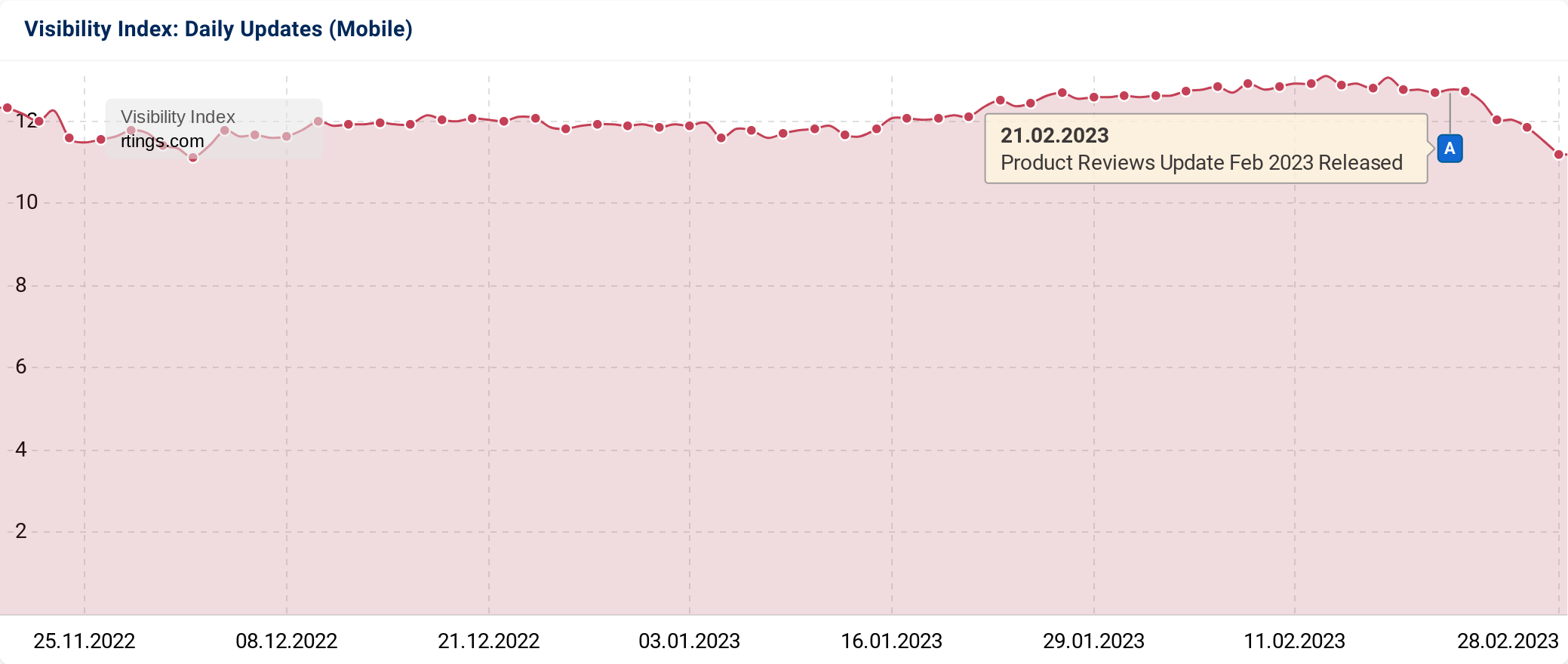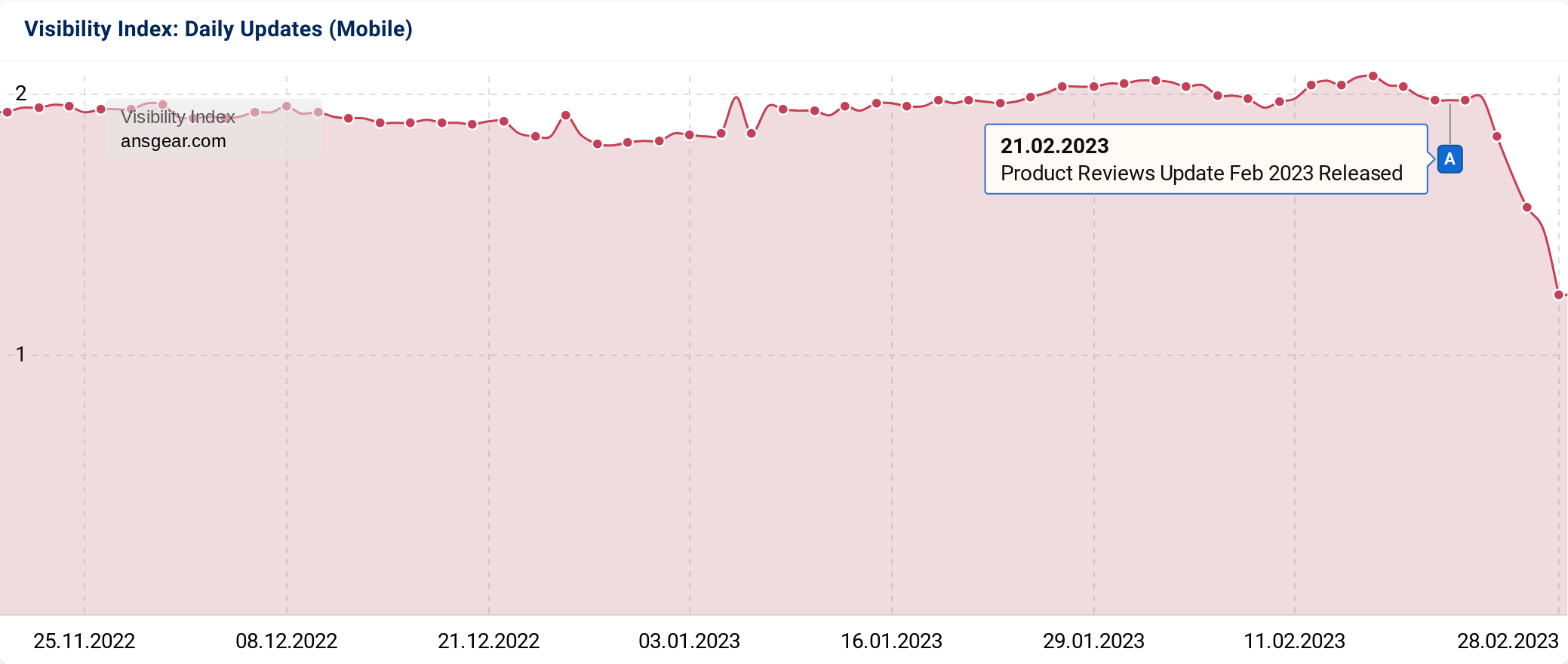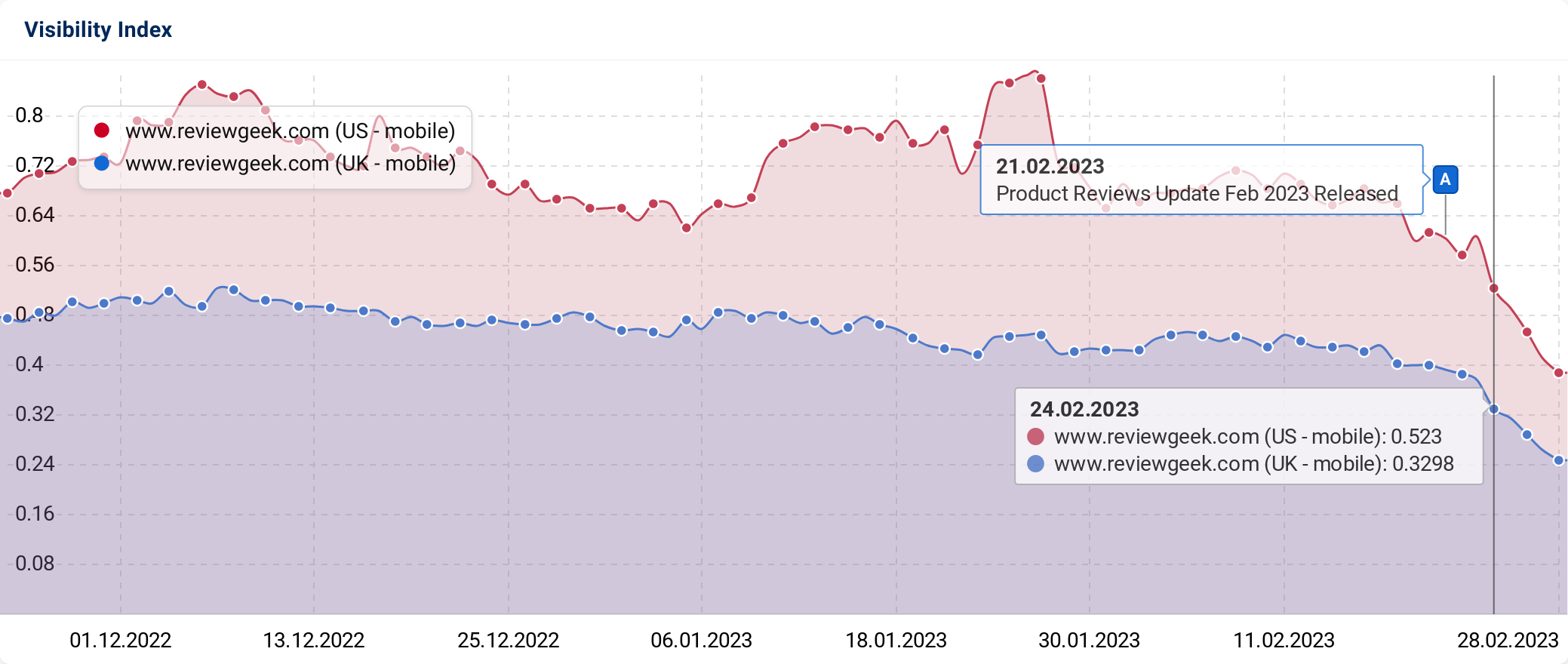 Normal background activity continues
Domain and content moves continue, as well as sites that have problems, have been hacked or have shut down. One such site, returning 500 errors right now, but looking like a victim of the update, is calorieking.com.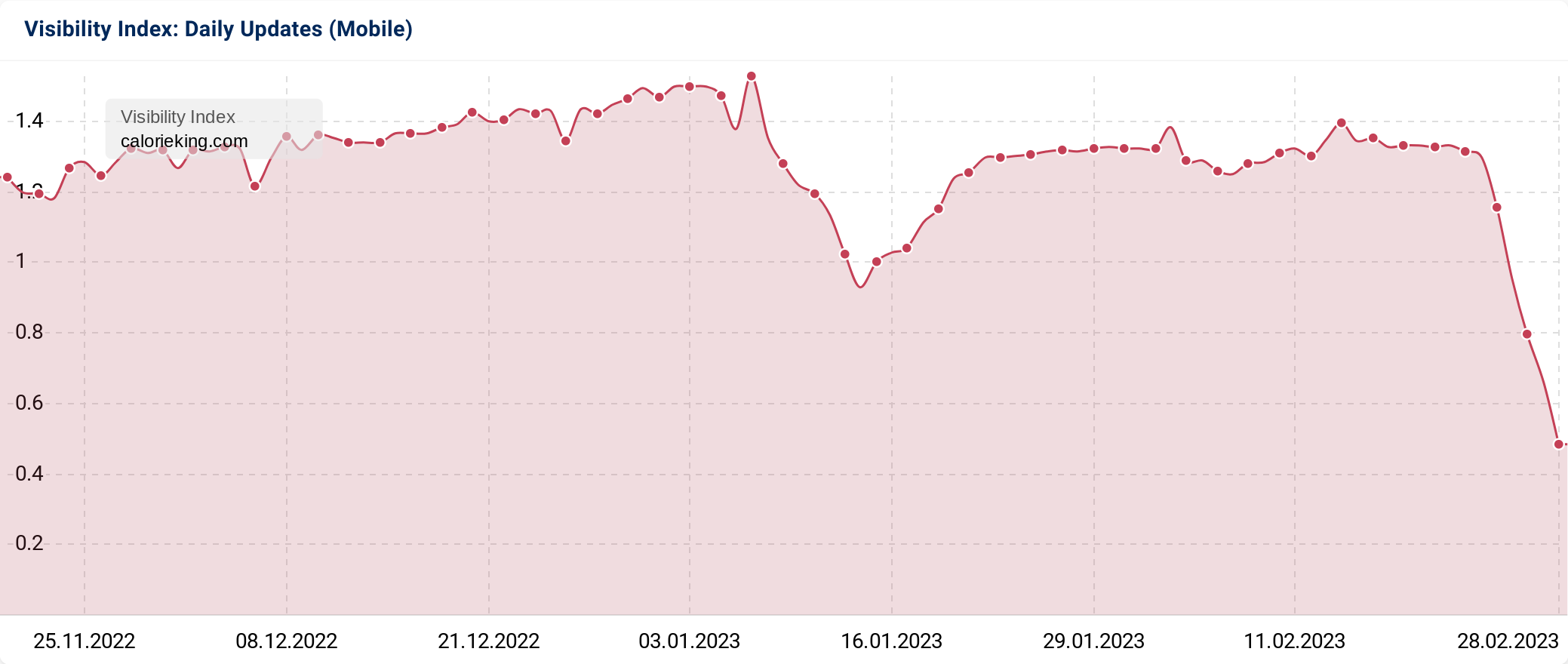 olympus.com.uk, olympus.eu and olympus.eu are also moving wildly this week…as the result of content moves across multiple domains. Again, the timing is unfortunate.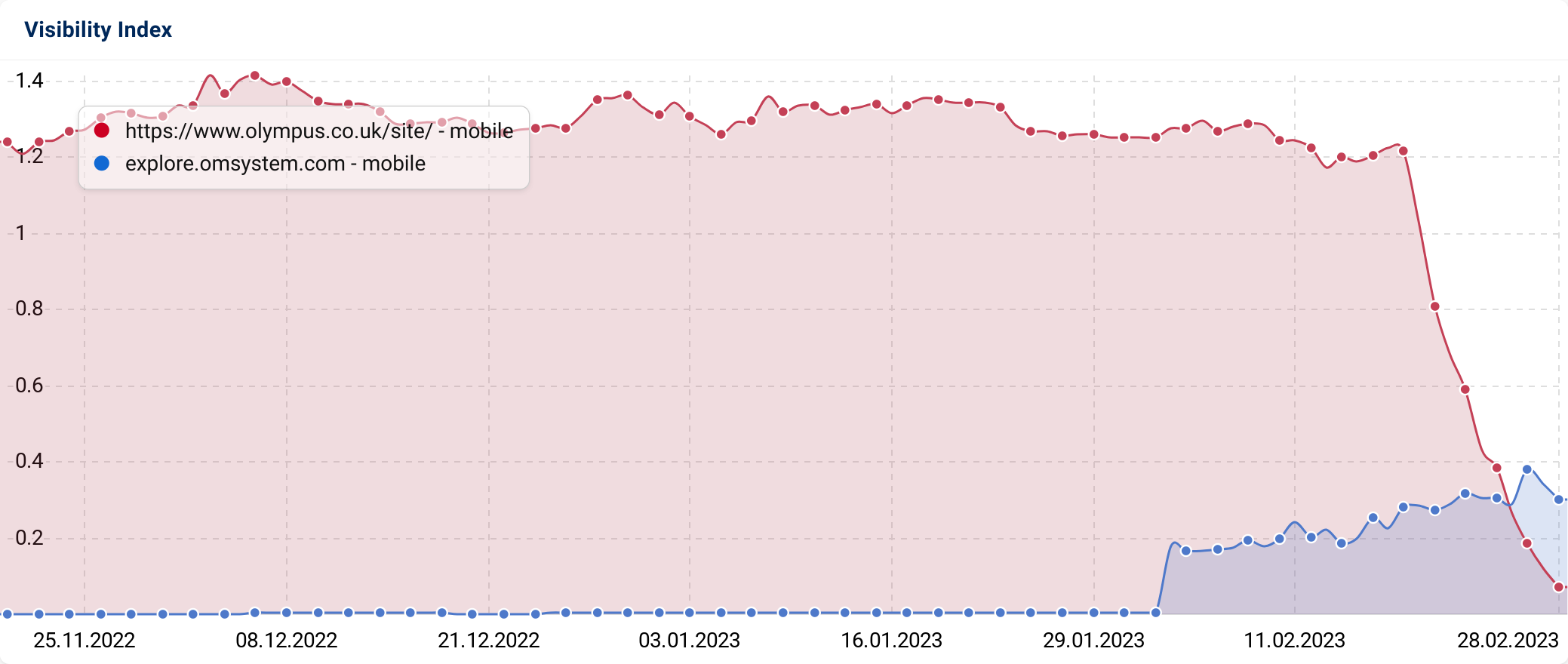 Google radar shows increases activity
The ranking movements overall have increased since the announcement of the Product Reviews update:
Viewed on the entire Google index, the effects of this update are rather small and cannot be compared with one of the major core updates. For affected domains and websites from the review environment, however, this could be the most important update of this year.