Once again announced and confirmed via Twitter, there is little official information about the goals of the Spam Update, other than the hint in the name.
Across the UK domains there have been few big cases seen in our daily data but some domains are standing out as examples of content that might not be fit-for-Google.

Dealsan is an Ebay, Amazon and Etsy combined search engine. Interestingly their sites in Germany, and USA do not look like they've been affected. However, in Germany a similar site – pickclick.de – has been affected in a clear reversal of gains made in Part 1 of the update.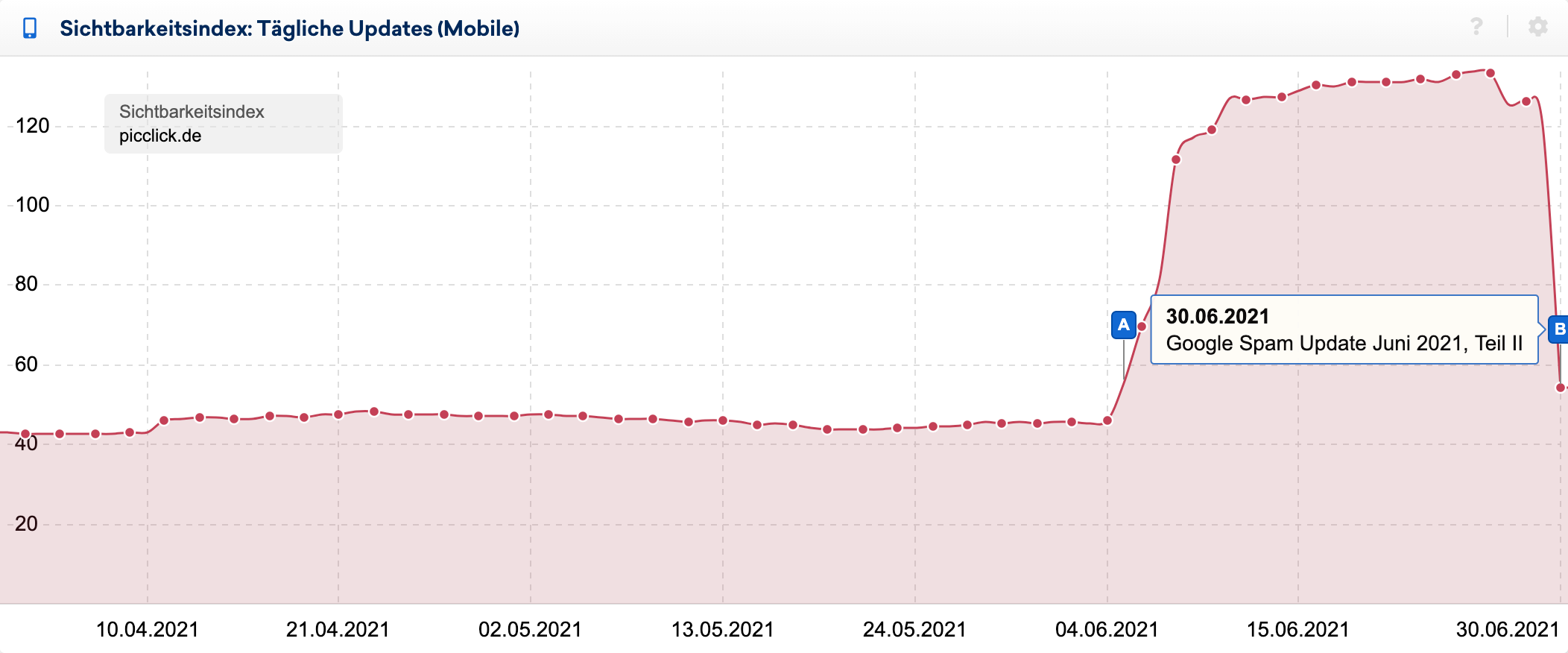 The UK variant of that site, pickclick.co.uk has gained slightly through the spam updates adding to gains made in the Core Update.