Links continue to be an important part of Google rankings, as Google sees them as external confirmation and recommendation of the linked page. So, it's no wonder that link counting has always been high on SEO's agenda.
However, Google's John Mueller has now confirmed again that there is no correct and objective way to count links. Depending on the procedure, methodology, data status and other variables, providers (such as SISTRIX) come to different results and even Google does not have a perfect view of the entire Internet.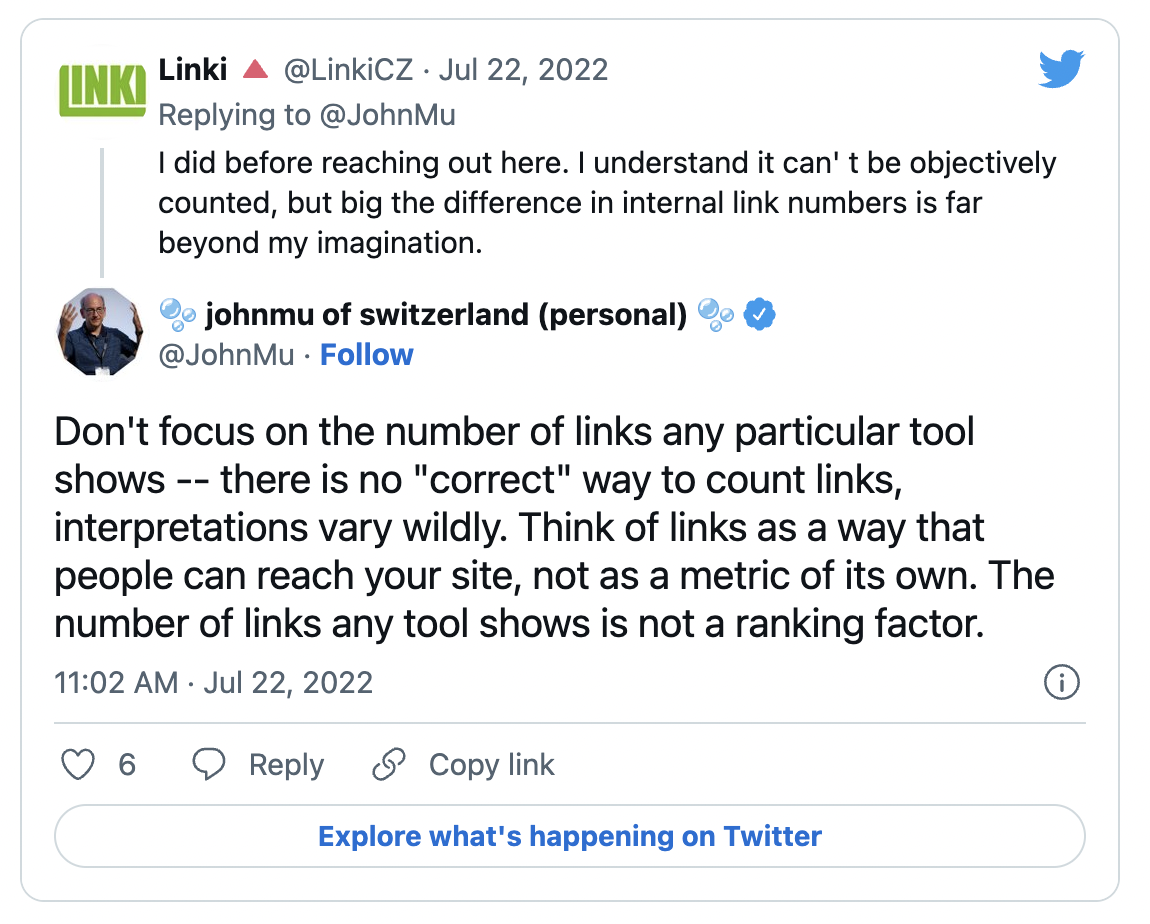 Another factor (which Mueller leaves out here, however): especially when displaying links, Google has no interest in transparency and has regularly tried to prevent link buying and link exchanges in the past.