Time travel to the year 2002: Schröder was the German Chancellor, the first Euro coins and bills were put into circulation and there were still 5 years until the first iPhone. In this setting, exactly 20 years ago today on July 13, 2002, I registered the domain sistrix.com.
Even then, small SEO tools existed on the domain: a keyword database as well as a tool to determine the competitive intensity of keywords. Both were based on a live view of the currently searched keywords in the then still relevant search engine fireball.de.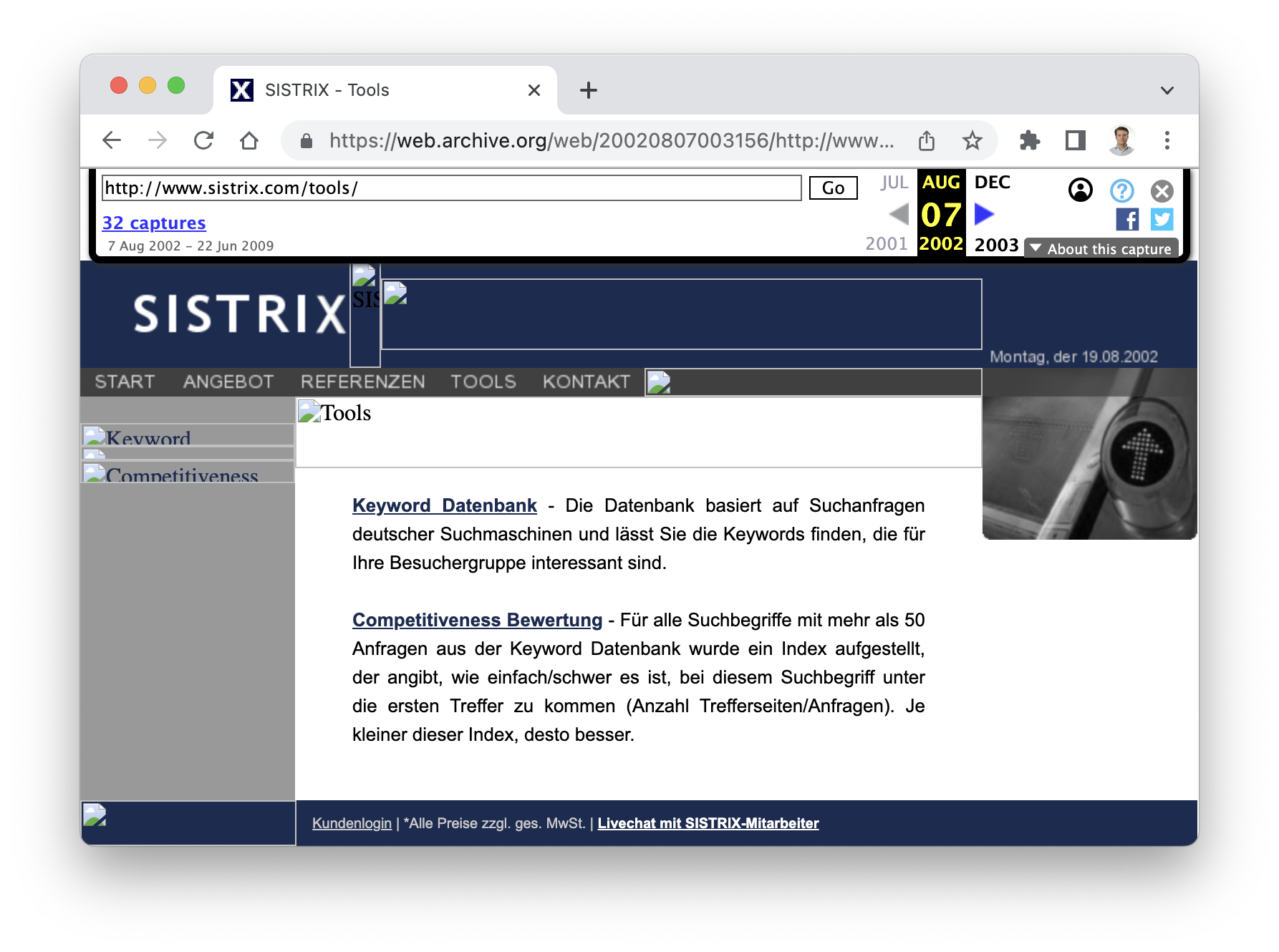 The offer then became a comprehensive software solution in 2008, shortly after Lehman Brothers slid into insolvency and when the (in the U.S. so-called) "Great Recession" did not make for a good market environment.
Today, we are the leading European provider of software and data for measuring and optimising rankings – both on Google, and meanwhile also on Amazon and social networks. The relevance of platforms will continue to increase over the next ten years. Therefore, independent third parties that ensure transparency in this platform world are more important today than ever before.