Google's latest quarterly figures show concisely that after the Corona tailwind of recent years, turbulent times now lie ahead for the online advertising market. While search revenues increased by 14%, YouTube recorded growth of only 5%.
YouTube suffers both from the fact that advertising there takes place further up the classic funnel (and is thus shortened more quickly in economically challenging times) and from the progressive spread of tracking blockers, which Apple has been pushing strongly for some time.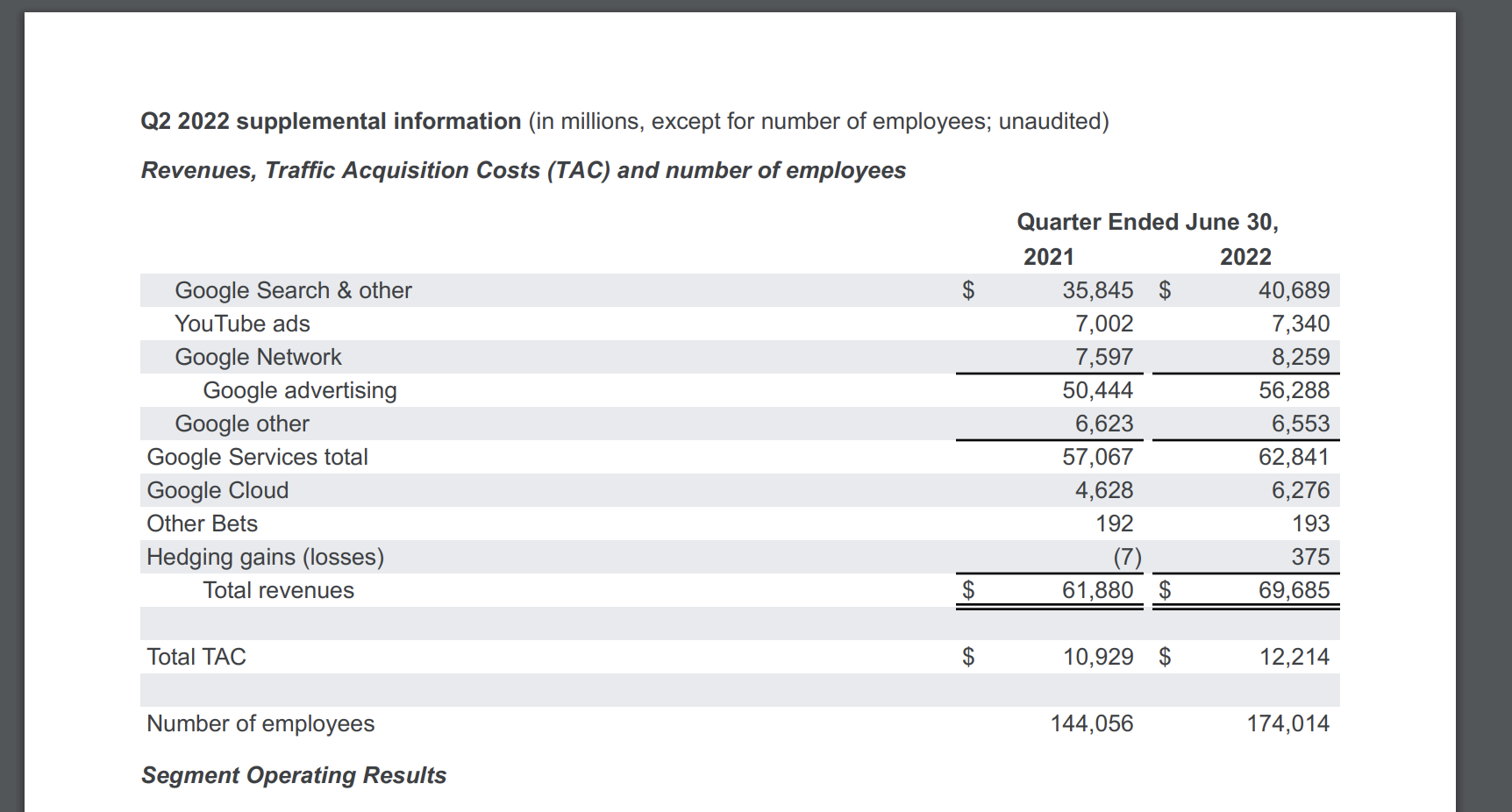 The good news for search (and therefore also SEO): search does not have either problem. Users that reach a website over search (both paid and organic) are usually close to a conversion. There are also no (new) tracking challenges that are comparable to those of App Tracking Transparency.