The Visibility Index score for SeneranataFlowers.com has crashed and there are no signs that the domain name has changed or that a redesign took place.
On the Visibility Index chart for SeneranataFlowers.com you can see that SISTRIX automatically adds pins noting known Google updates, if the domain's visibility has significantly changed within the week of the update. Apparently, SeneranataFlowers.com reacted sensitively to Google Panda, though right before the domain's visibility crashed, there are no signs indicating a Google penalty.
It therefore begs the question if SeneranataFlowers.com has been hit by a Manual Action by Google. Could it have been a manual Link Penalty? Let's check the facts.
Ranking Distribution of the Keywords
Often a manual action by Google will be reflected very well within the ranking distribution (SEO > Raking Distribution):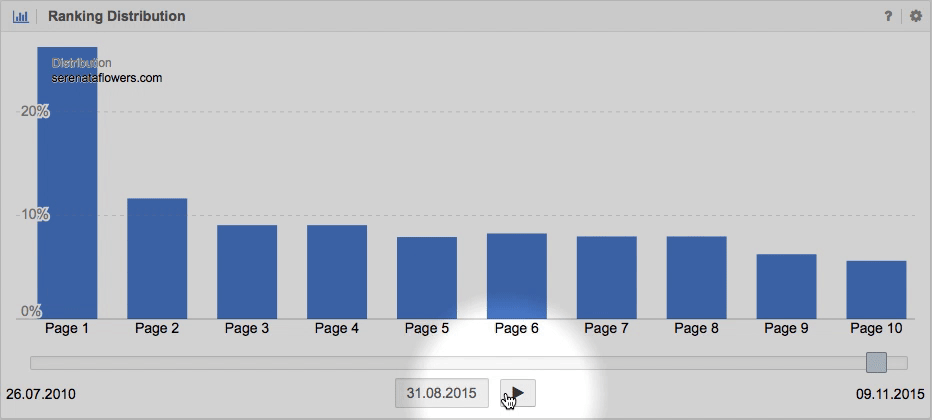 As you can see, SeneranataFlowers.com had 26.6% of their keywords on the first results page in the week of 31.08.2015. Just two weeks later they have no keywords at all among the top 39 positions (not even for their brand name). This is a typical sign of a hardcore manual action.
If you want to take a closer look at the ranking keywords, just go to SEO > Keywords and we will show you the complete list. Right now the first rankings are found starting with position 40:

A simple Google search for the brand name "Serenata Flowers" confirms that the domain does not even show up on the first results page, which confirms it was the hardcore Manual Action from Google: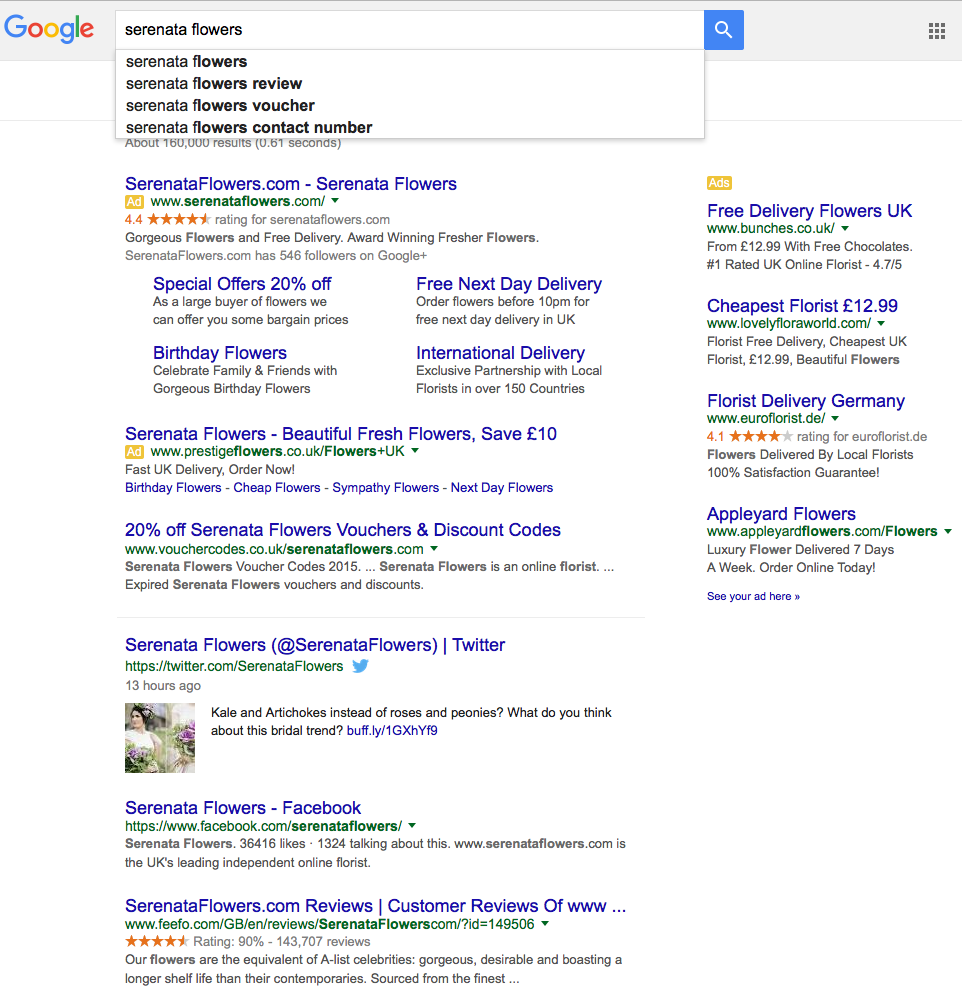 What could be the causes for this Manual Action by Google?
There are many reasons why Google might take Manual Action but the most popular kind of Manual Action is the one concerning bad and unnatural links. So let's take a look at the links (Links > Overview). If I worked for Google, I would start here: Where are they getting their links from and what kind of anchor texts are in use?
Anchor Text: A sign that the links were not acquired naturally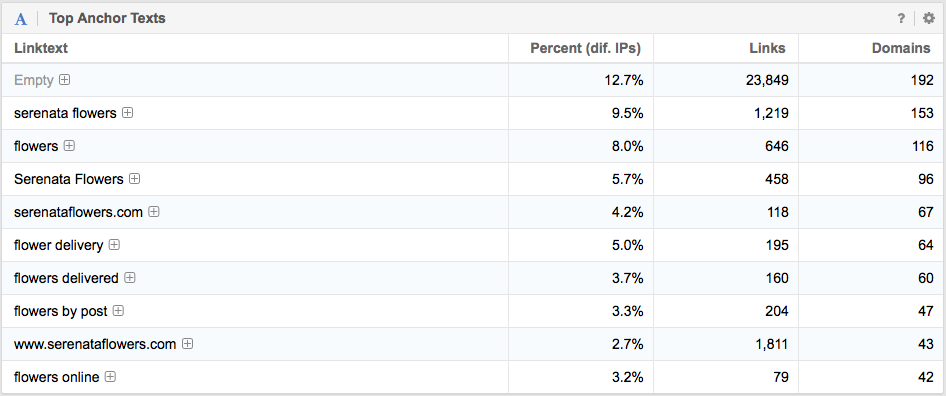 When you look through their anchor texts you notice an unnatural profile: 8% of linking IPs (not domains) use the keyword "flowers", 5% "flowers delivery", 3.3% "flowers by post" and 3.2% "flowers online". All these backlinks with such perfect anchor texts are simply not acquired naturally, as the vast majority of users will not use these terms when linking to a domain.
In our experience, based on the observation of Google Penguin in France, Germany, Italy, Spain, the United Kingdom and the USA over the past 3 years, everything above 2% is about as safe as playing Russian roulette, sooner or later your turn is up.
You can click on the "+" after each anchor text to see all the backlinks using this specific text. Let's take a closer look at an example for "flowers" and "flowers delivery", each: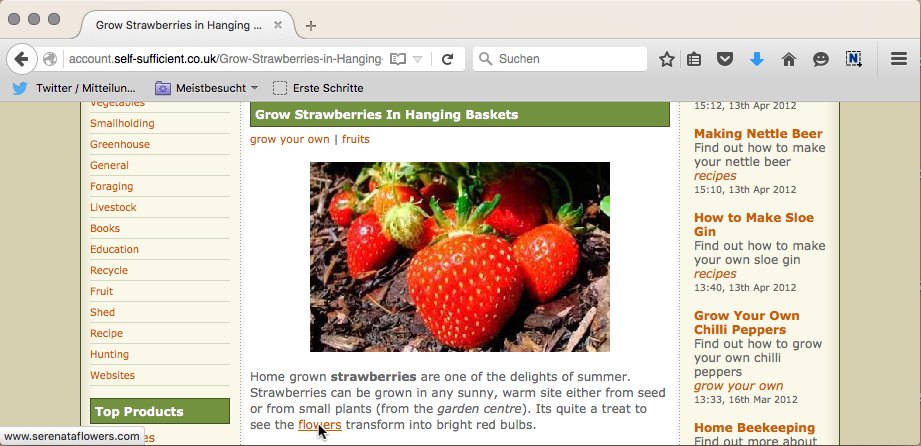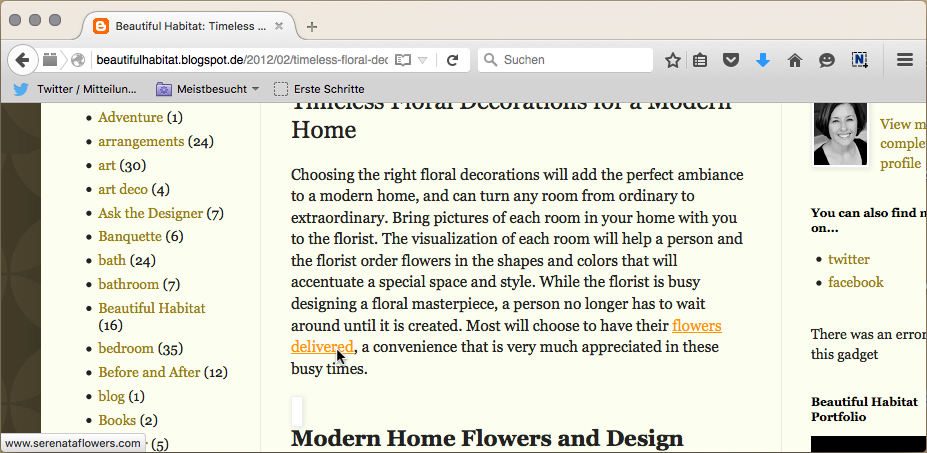 Sooner or later this will happen:


Conclusions
I want to give an example for backlinks that were acquired naturally, to show you how the vast majority of users link to a domain. It may be both straightforward and mostly obvious, though many people seem to forget that users will often link without images or text (empty), just use the brand-, domain- or host-name and will often simply decide to use "here" or "click here" for their anchor texts.
Let's look at the top anchor texts for a domain with a natural anchor text distribution: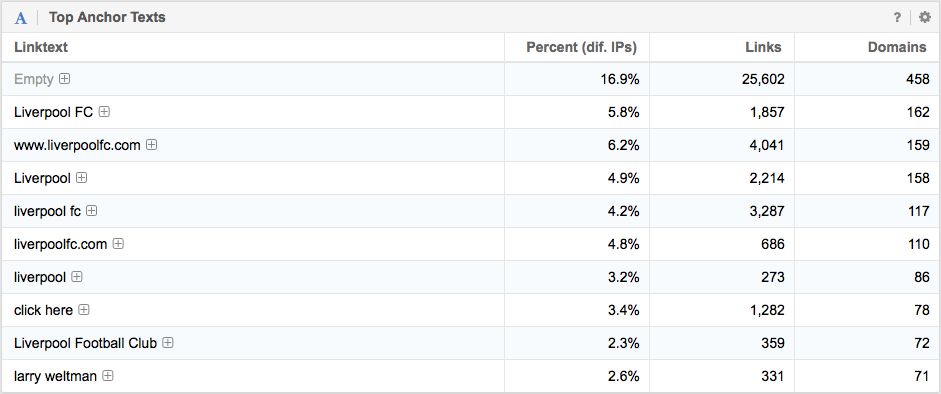 Fortunately SerenataFlowers.com started cleaning up their bad links. When you click on on "Links > Link History" you can see that the clean-up has already begun because the number of links have fallen significantly: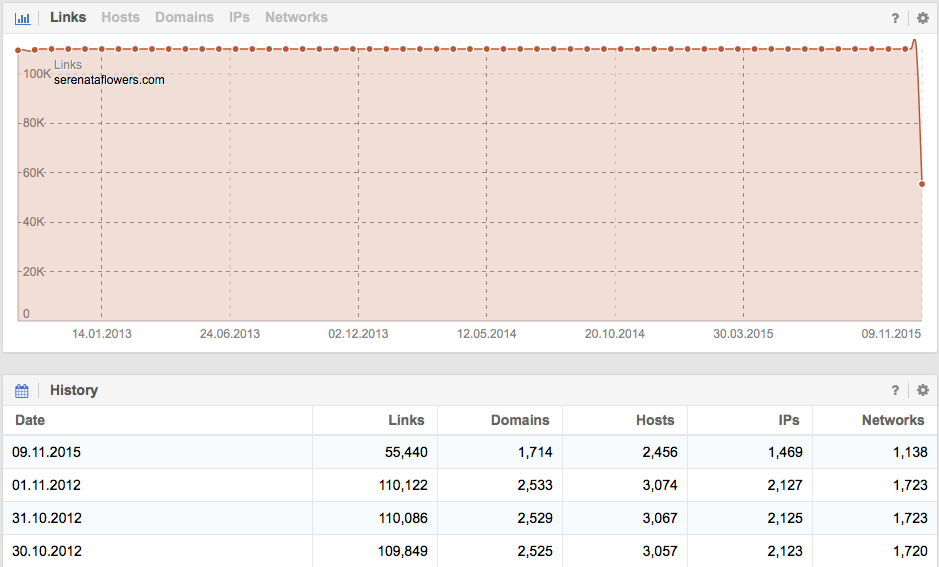 I am actually quite surprised that SerenataFlowers.com has managed to fly so far under the radar to keep out of the previous Google Penguin iterations for so long, that it took a real person at Google looking into the domain to finally figure out something is not quite right. How do you think they managed this feat for so long?
I hope you enjoyed this post.
What is a "paid link"?