A week ago today, Google started to officially roll out the extensively announced Helpful Content Update. As a reminder: with these new types of updates, Google wants to target content created purely for the search engine.
After one week of roll-out we can see that the update has not (yet) presented the expected shifts in the search results. While the Core Updates show their first effects after two or three days, the Helpful Content Update requires a closer look to find possible changes in Visibility.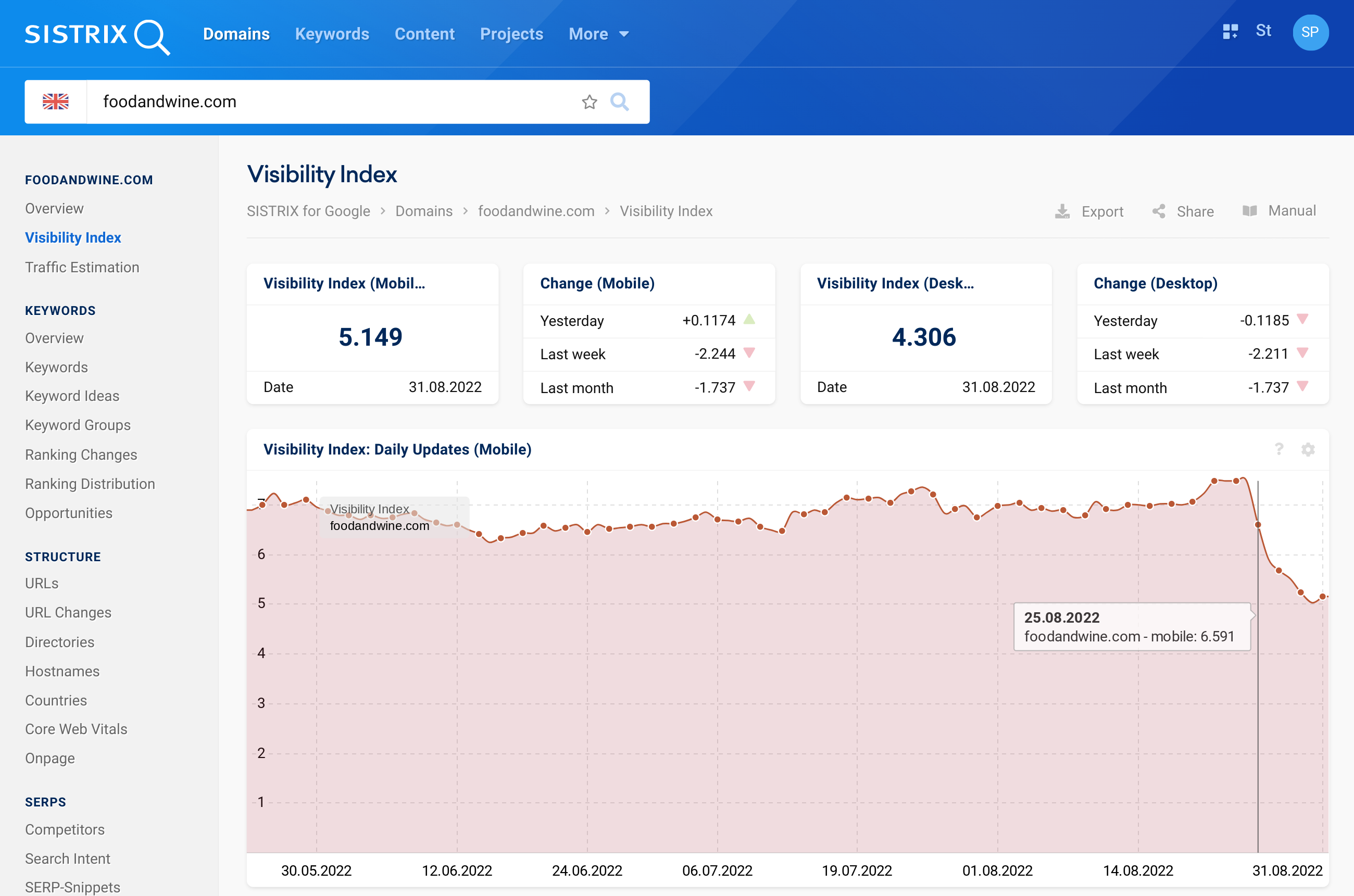 A potential case is the domain foodandwine.com: it has lost Visibility in both the US and the UK as of the date of the update. If you go deeper into the analysis and check with which keywords the site has lost rankings, you will find that in terms of content these are rather thin and interchangeable recipes – some of them even many years old.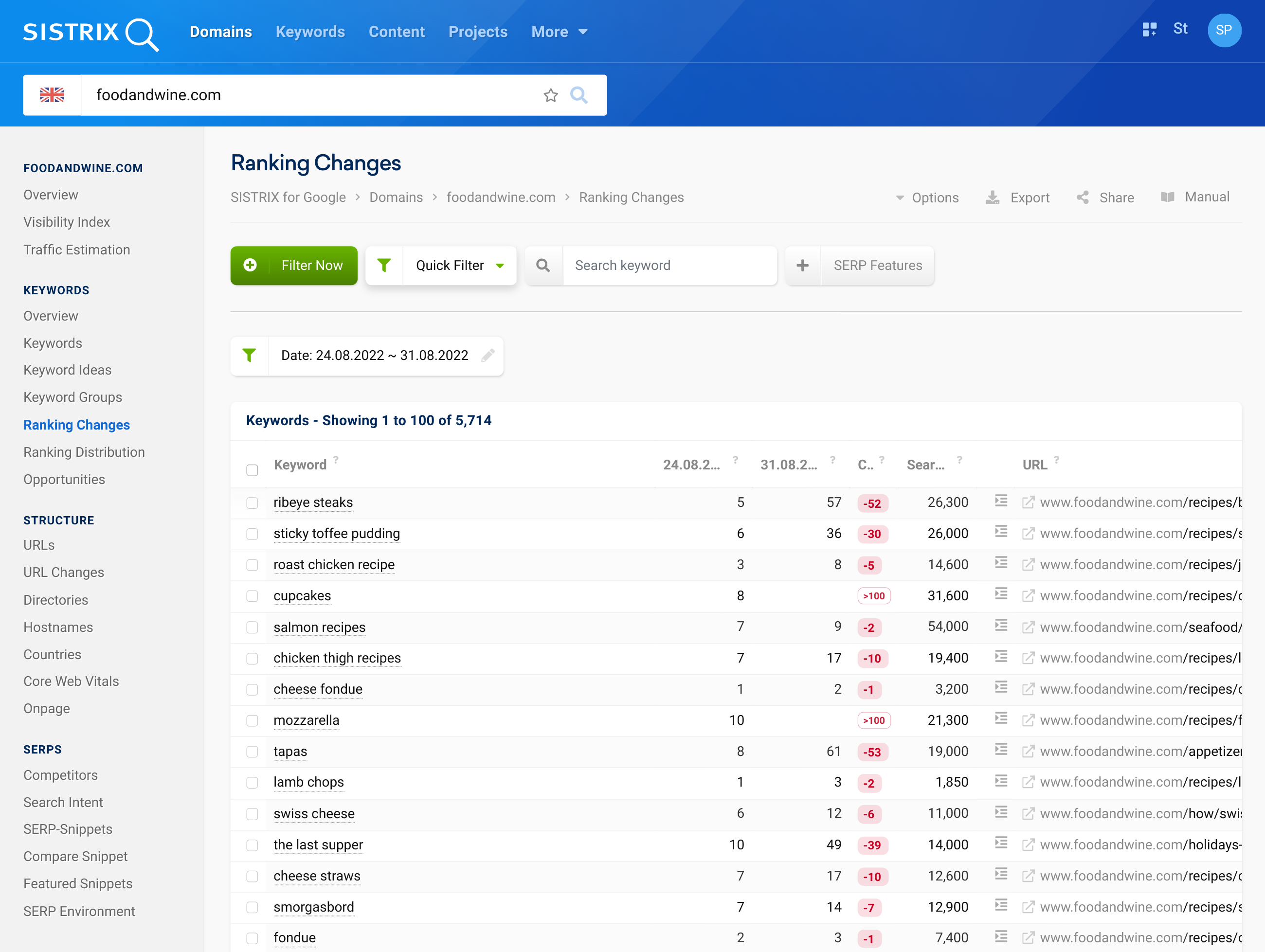 However, this domain is still an individual case and is not a prime example for many affected domains. Currently, we cannot determine any changes in the SERPs beyond a normal amount of movement. It remains to be seen whether the second (and final) week of the update brings more movement to the SERP.