These are the major new features that we have added to the Toolbox in recent months, in video and text form. First, the video, and below that, the quick descriptions and links to further information.
SERPs screenshots – 40 countries
View recent SERP screenshots as they were captured by our crawlers, across 40 different countries. This will help you analyse intent, and view similar keywords over different countries.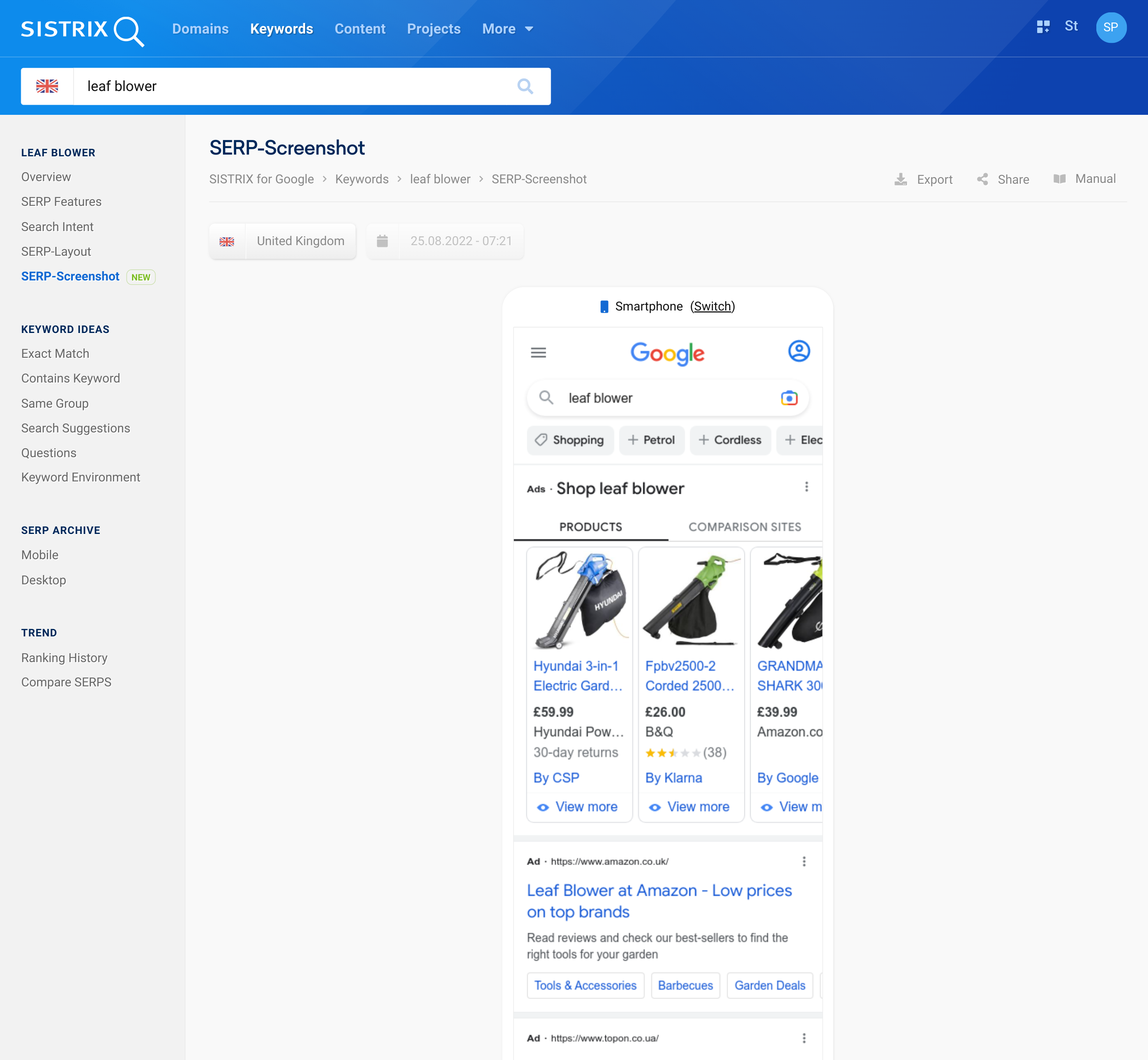 Live data in tables
Enable the new "updated" live data column and see exactly when the keyword was last crawled. Column sorting is possible. The data appears in the table 5 minutes after it is crawled.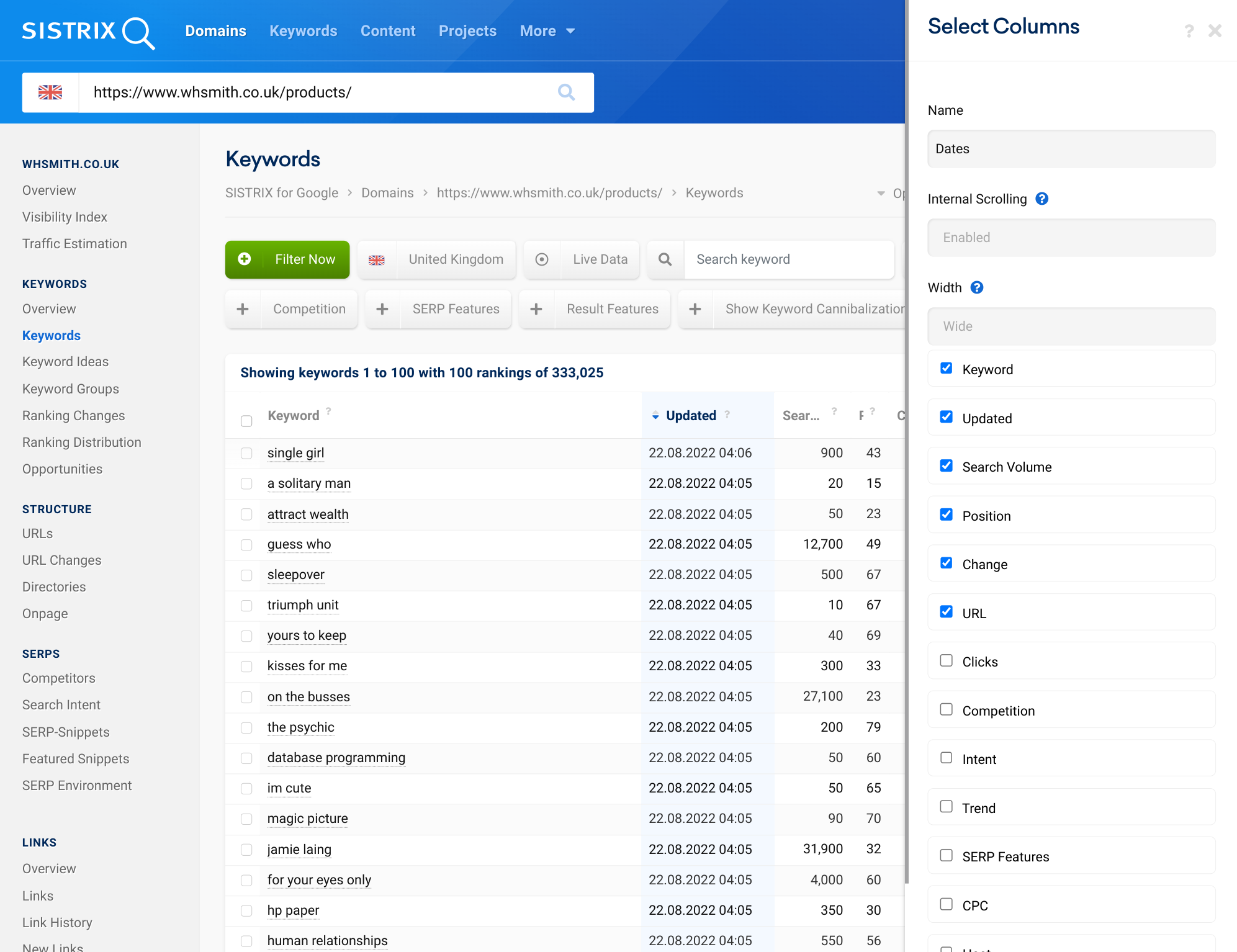 Content Planner – Intelligent keyword clustering
Clustering keywords effectively into articles can now be done using the Content Planner. The tool works with Google SERPS data to determine what works in Google. This tool simplifies a process that can take hours or days.
You can also see how domains are already ranking for the keywords across the suggested content hub.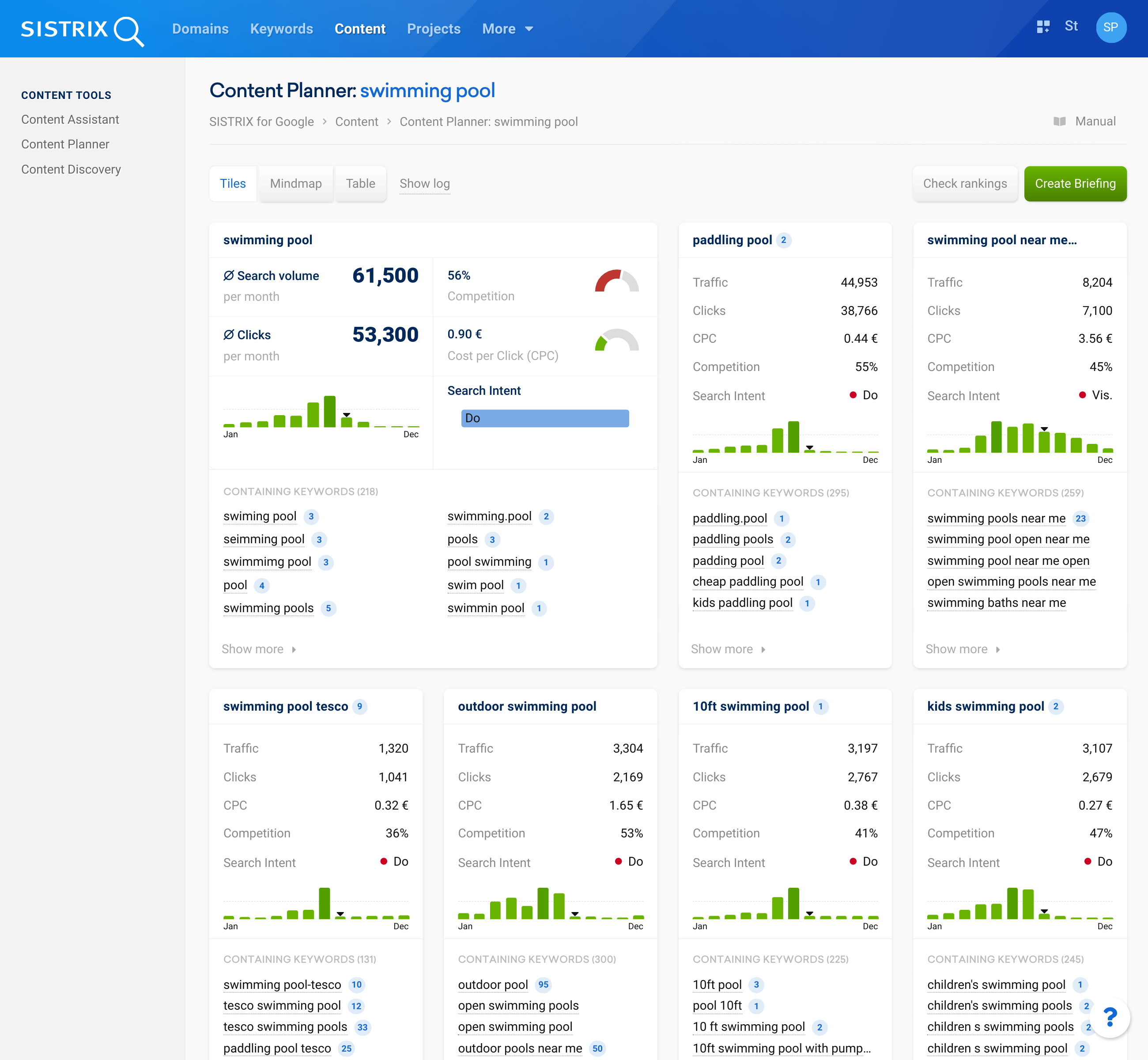 Instant On-page analysis
Nearly all domains listed in the Toolbox now include instant on-page analysis. This gives SEOs a chance to assess domains, competitor domains or client domains more quickly.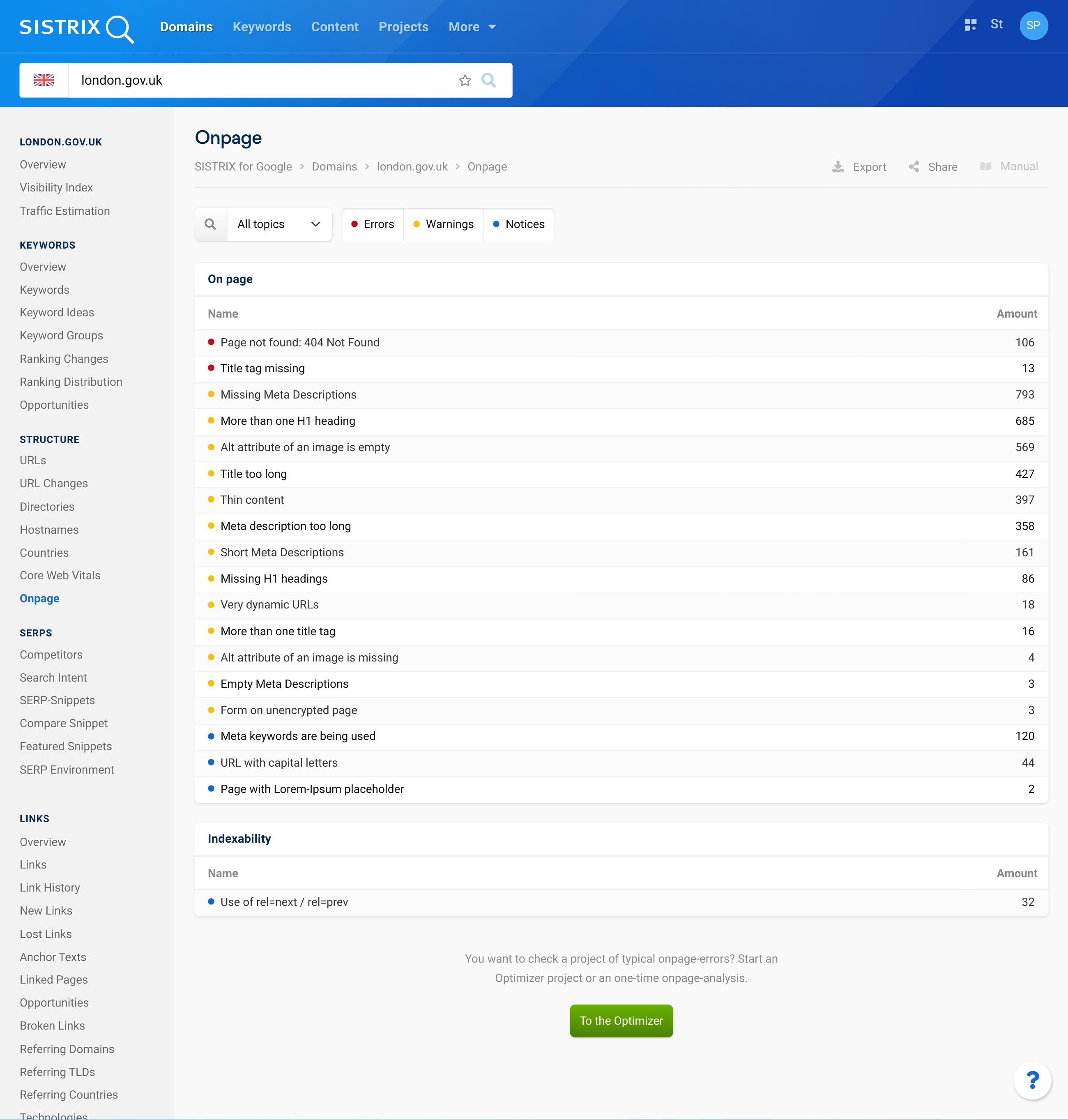 Reduced complexity mode
To assist focus at work, or to help with learning SISTRIX, the reduced complexity mode reduces the menu system to the most commonly used features. It also adds accessible help text for the common features. The feature can be found in the account menu.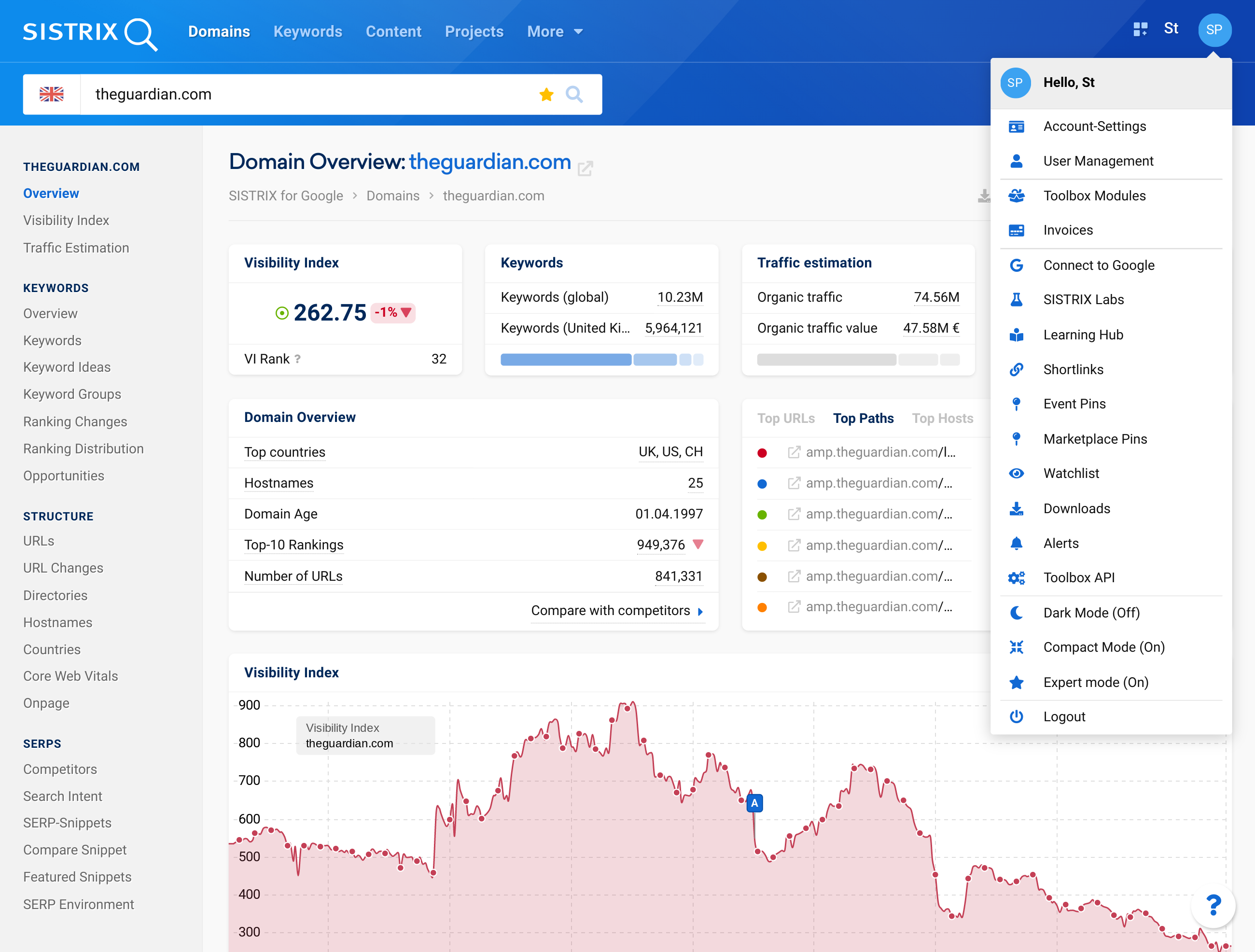 More information is available here.
Amazon keyword list analysis
Find products, brands and sellers for lists of keywords using the Amazon keyword list features. Upload the keyword set and we'll analyse it for additional information that can help your page optimisation, brand management or competitor analysis.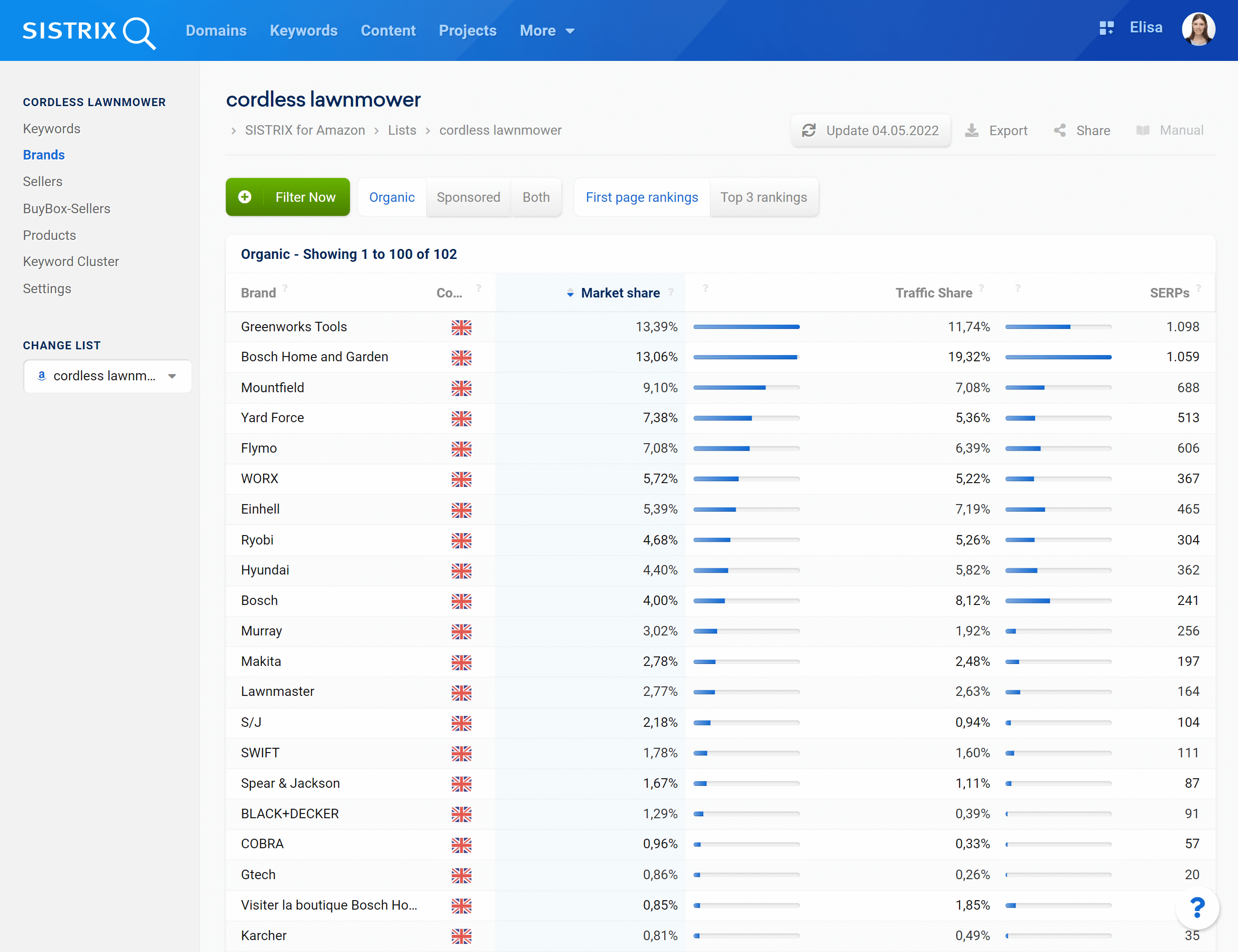 Learn more about the new Amazon data features here.
Go directly to the Amazon data
Live and Improved data for Google Ads
As with the SEO data, evaluations of the paid Google ads in the Google search results (Google Ads, formerly AdWords) are now based on our continuously updated live database. We have also improved the capture methods although it should be noted that due to extensive personalisation and timings of the paid search results (not the organic SERPs), there are few cases in which all ad appearances and variations can be found.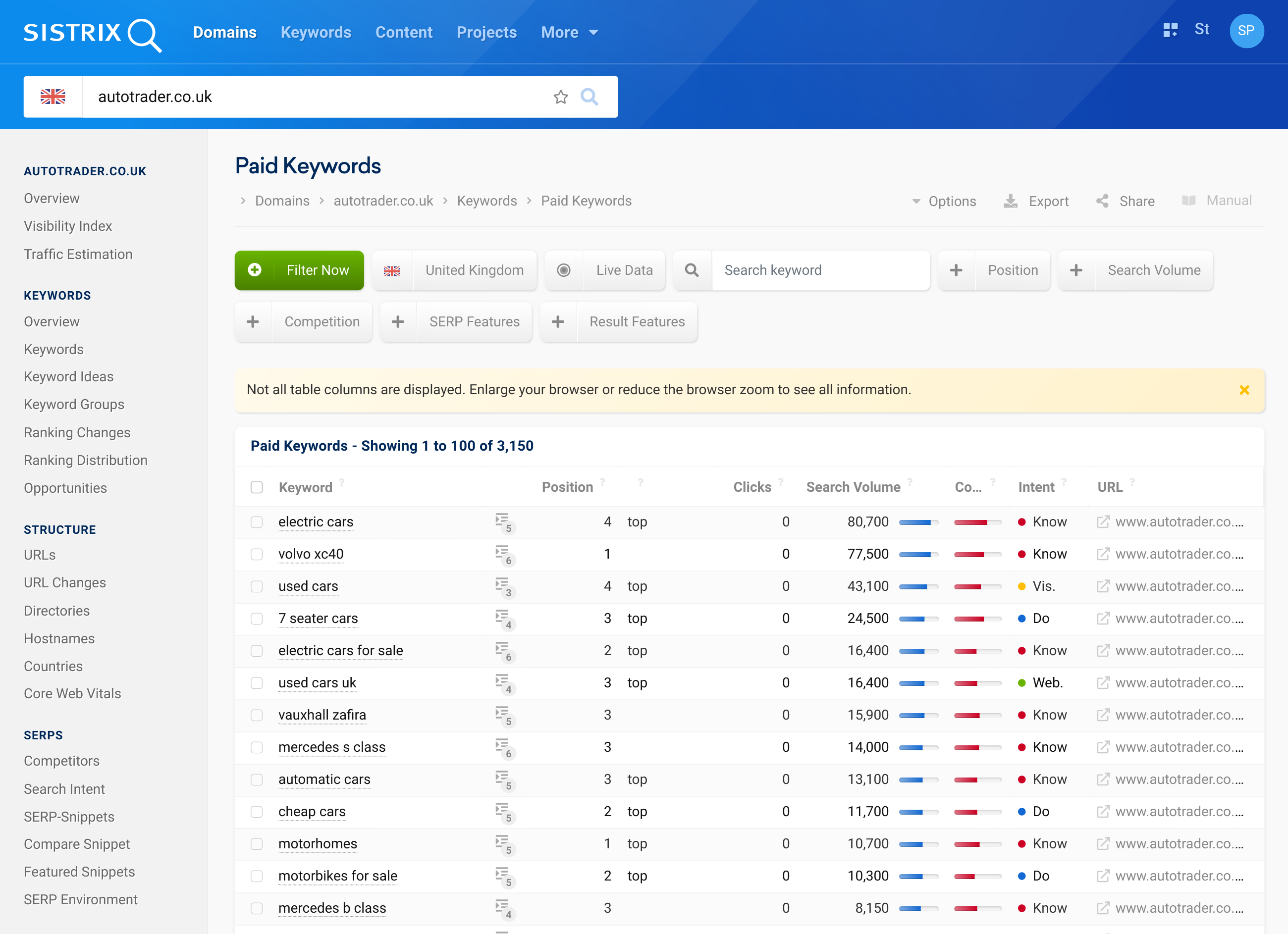 A more detailed overview is available here.
Changelog
All major changes, updates and new features are documented in the changelog and shared occasionally via our newsletter.