Refinements in the definitions of quality, E.A.T and YMYL, a new overview document and indications that Google will detect "shocking or exaggerated titles."
Search Quality Rater Guidelines are not directed at SEOs, but they contain a wealth of information that can be used to guide an SEO's content strategy, and that makes them extremely important. The latest update was published on the 28th July 2022 and contains a number of important changes. We've included a summary below. Lily Ray has also written a more detailed post.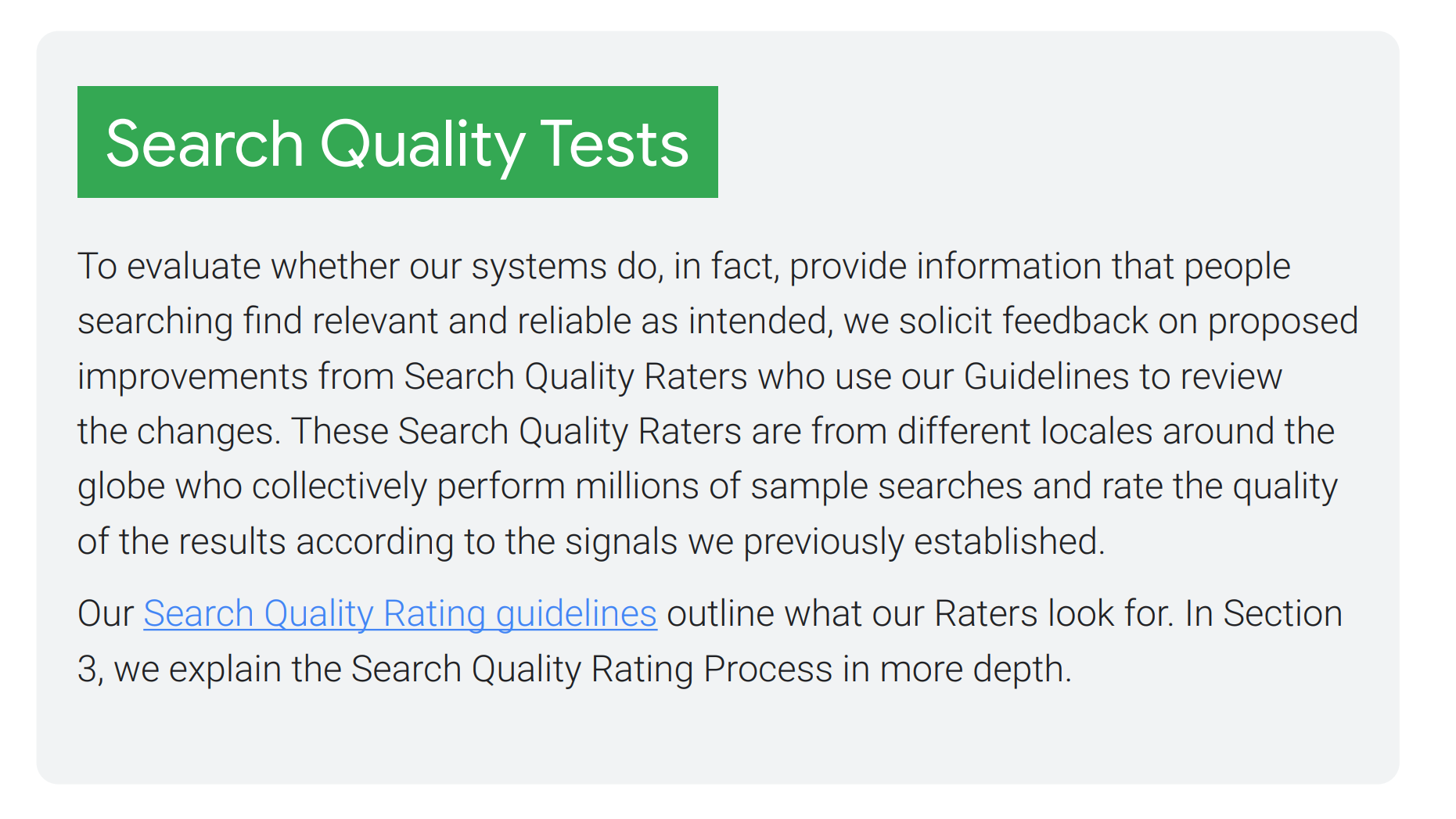 Your Money, Your Life (YMYL)
Topics that Google considers having a potential impact in these areas are specifically addressed in the guidelines. Changes include a re-worded definition and a new list of categories.
Google has also added a lookup chart to section 2.3 of the PDF, which addresses YMYL.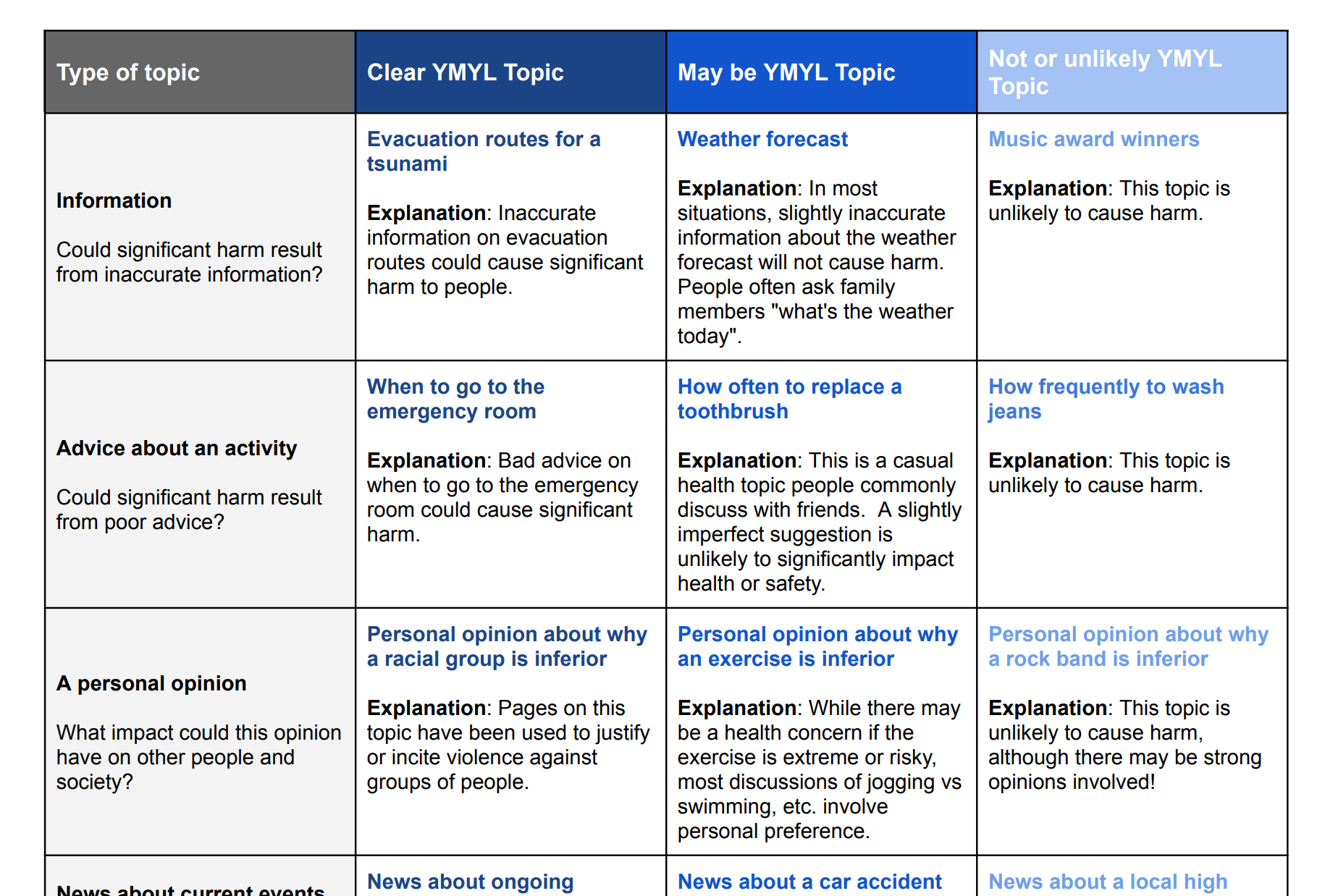 Low Quality Pages
What stands out in the update here is the reference to "Shocking or exaggerated titles" which are a valid reason for a low quality rating. The section is a must-read for all SEOs, giving clear tips about what a rater will look for in the Main Content (MC.) It references E-A-T too.
Pages lacking Expertise, Authoritativeness, or Trustworthiness (E-A-T) may be marked as low quality pages and there's a very strict guideline for raters: "No other considerations such as positive reputation or the type of website can overcome a lack of E-A-T for the topic or purpose of the page."
Lowest Quality Pages
A new section re-itterates the statement above. Raters should not take into consideration any positive factors where there is a risk of harm to the reader from the content. Physical, mental, emotional,
financial harm along with violence, abuse, misinformation and deceptive purpose or design. Webspam is also included here, including hacked, defaced or spammed pages.
An SEO's option
I believe Google added significant changes and redacted information related to the definitions of YMYL and E-A-T because the previous version left these topics too open for interpretation. This version is much more clear and explicit about when content should be treated as YMYL and when E-A-T matters most for page quality.

Lily Ray – Data journalist for SISTRIX
Summary
The Quality Rater Guidelines give SEOs an insight into Google's vision for content that can rank well. Human raters will be using this information to feed information back to Google.
A new and useful overview of the while process has been outlined in the Search Quality Raters Guidelines Overview. A more detailed look at the changes is available from Lily Ray.