After the integration of the live database for our SEO analyses, up-to-date data has now also arrived for the paid keywords in SISTRIX. More on this in this changelog entry.
As with the SEO data, evaluations of the paid text ads in the Google search results (Google Ads, formerly AdWords) are now based on our continuously updated live database:
Once we collect the results for a keyword, the fresh data is usable in SISTRIX with a maximum delay of five minutes.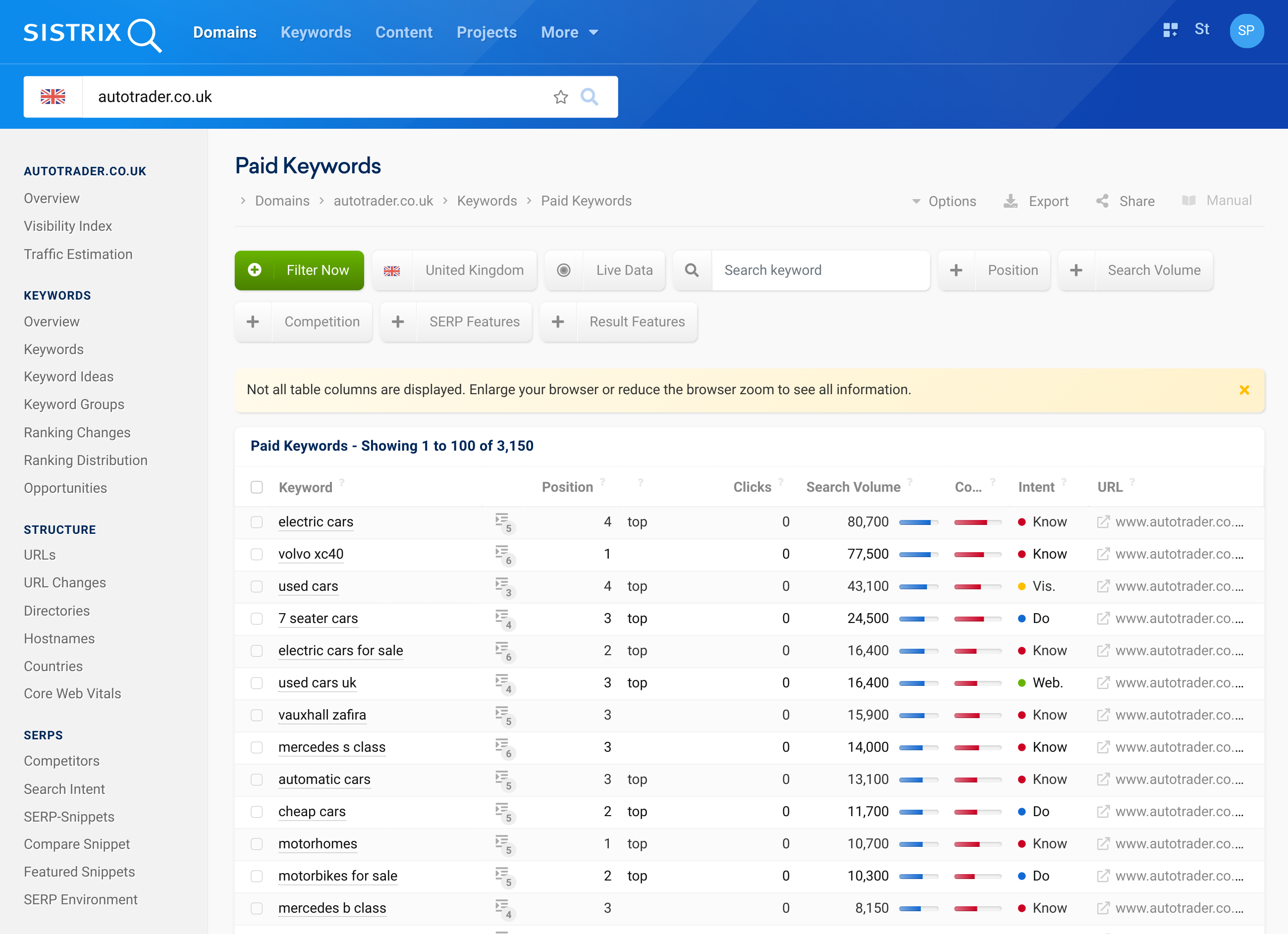 In addition to the keyword table, this current data is also used for the analysis of the Display-URLs, the listing of the ad texts found and the competitor analysis.
On top of the timeliness of the data, there are also considerable improvements in the number of text ads detected: through various measures, we now find significantly more ads. Nevertheless, it should be noted that due to extensive personalisation of the paid search results (not the organic SERPs), in very few cases all keywords can be found.
The capture of display advertising, i.e., classic banner advertising on third-party websites, has also been renewed. Here we cleaned the database from very old banners and motivated the crawler to crawl faster.