Welcome to SISTRIX. Together we'll improve your visibility in the Internet. In just 5 minutes here you'll learn the first steps and get an overview of the most popular features in our software.
SISTRIX Visibility Index – Success with Google, Made Measurable
Since 2008 the SISTRIX Visibility Index has been the recognised benchmark for SEO success. We measure Google rankings every day for many millions of search terms and organise them into the easy-to-understand Visibility Index.

With your SISTRIX account you have access to the visibility of every domain. Simply start to enter the desired domain into the search bar. Autocomplete will help you find the right domain or keyword quickly.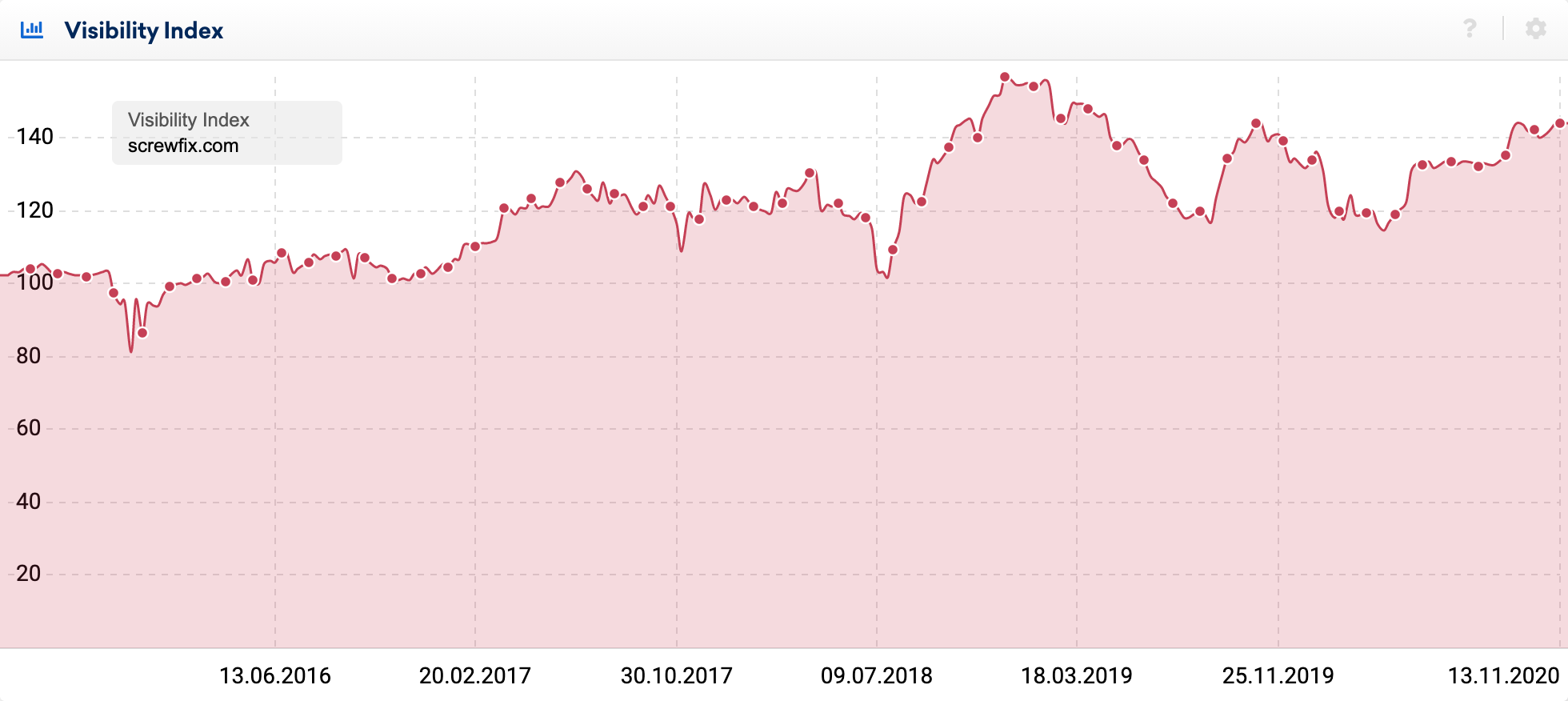 The Visibility Index is updated daily and is available for over 40 countries. If you want to learn more about how we do that, read the background to the Visibility Index.
Competitor analysis – The secrets of their success
In order to understand the Visibility Index value it's best to compare it to the values of your competitors. In SISTRIX we give you access to over 100 million domains.
Navigate every domain by using the search bar at the top. Then, use the navigation menu on the left hand side to access the desired analyses. Here, for example, you can see the ranking keywords at screwfix.com: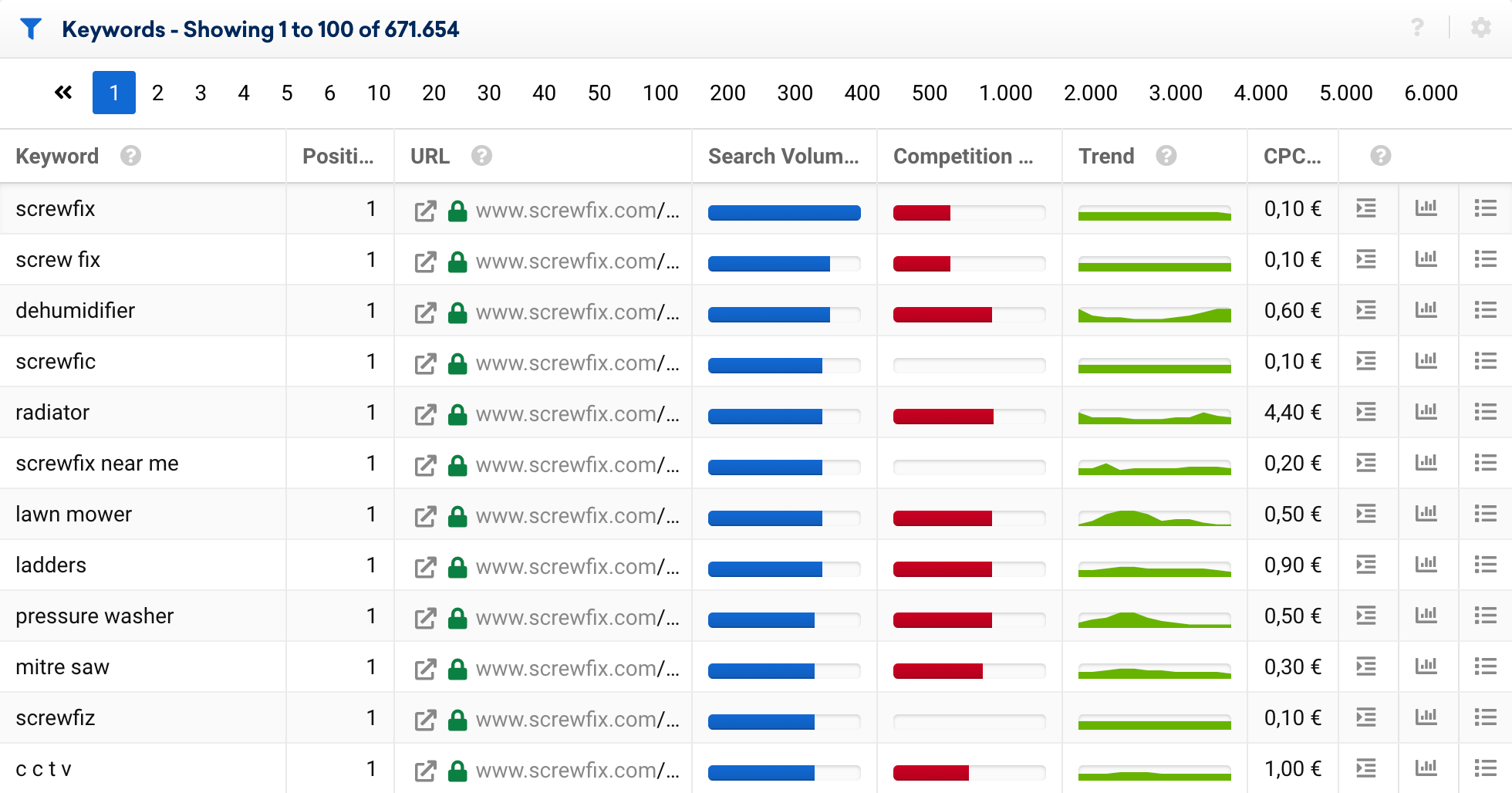 This evaluation is based on the biggest database for Europe – nobody delivers more keywords than SISTRIX. In the UK, for example, 50 million keywords are regularly updated. Across Europe, over 450 million keywords, many on a daily basis, with live updates available in keyword tables.
Keyword to Content. No spreadsheet required!
From the highly efficient Content Planner, which helps you quickly group keywords correctly around a core topic, to the classic keyword research process from keyword lists through competitor analysis and keyword clustering to content creation.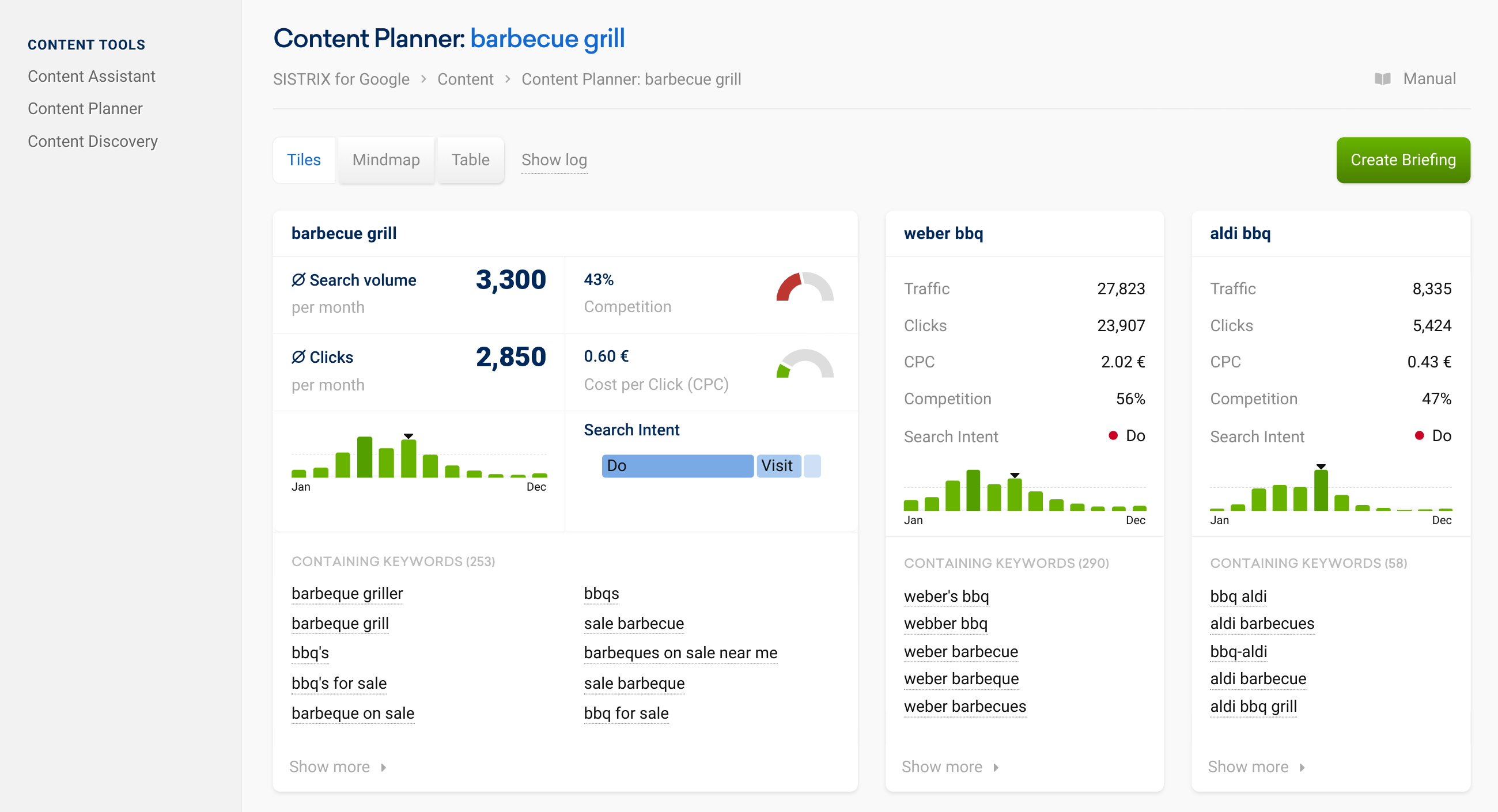 On-page Audit: For error-free websites
Technical problems on your website will make SEO success more difficult. The on-page audit in the SISTRIX Optimizer will recognise and list these issues. Sorted by importance, it allows you to easily fix problems.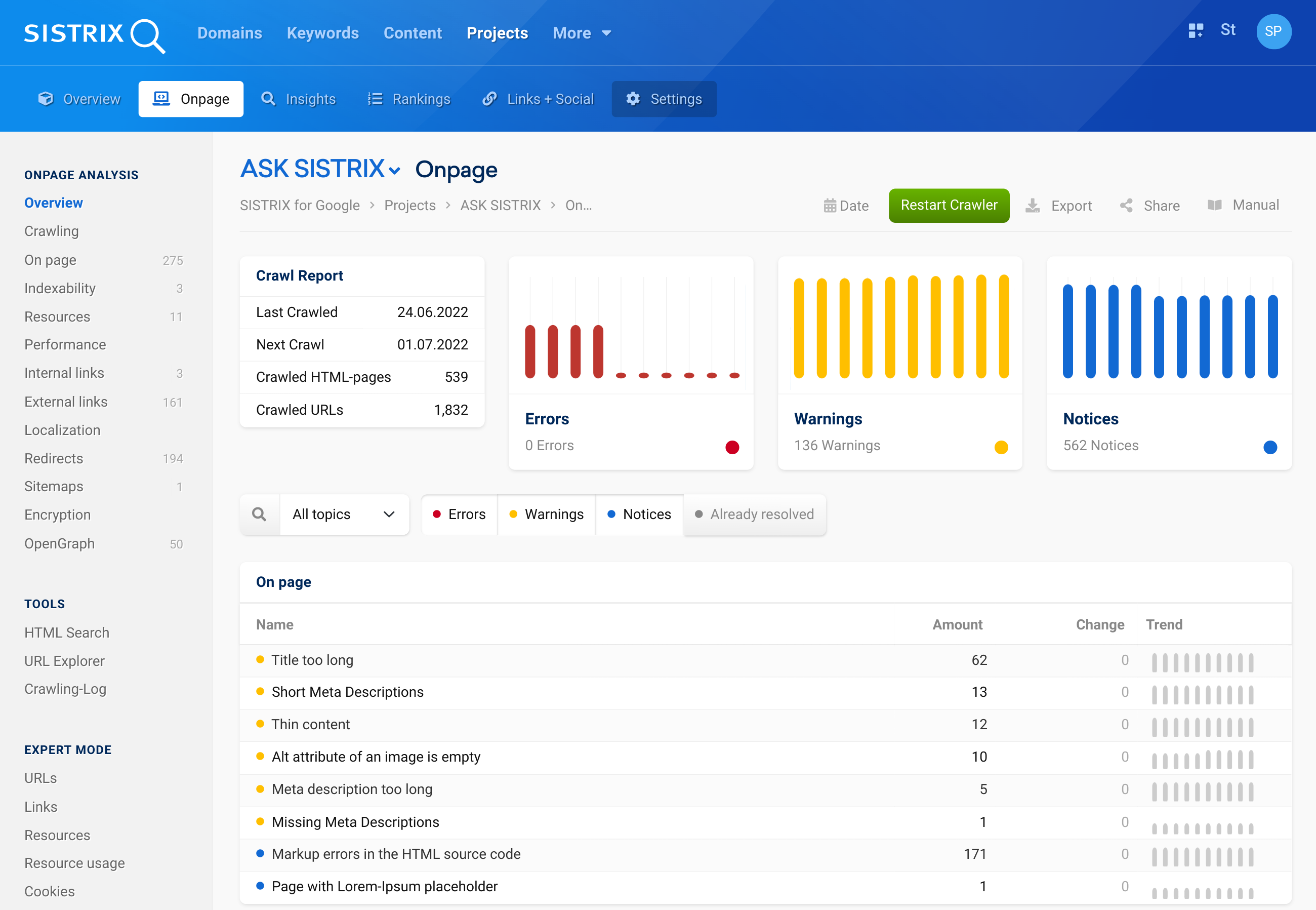 The Javascript crawler from SISTRIX works using the same technology as the official Google-Bot. With the regular Lighthouse check you're well prepared for the introduction of loading-speed as a ranking factor.
… and 291 more reasons
Up to here we've uncovered a small but important part of the Toolbox. To go deeper into the range of functions in the most-used SEO tool you can work through these very useful links: