In the keyword evaluation page, we list the ranking keyword information for any domain. We have now revised and improved this table. Here you can read about the most important changes.
One of the central functions of SISTRIX is the analysis of ranking keywords for almost every domain. Since today's update, this table now provides more data and more options: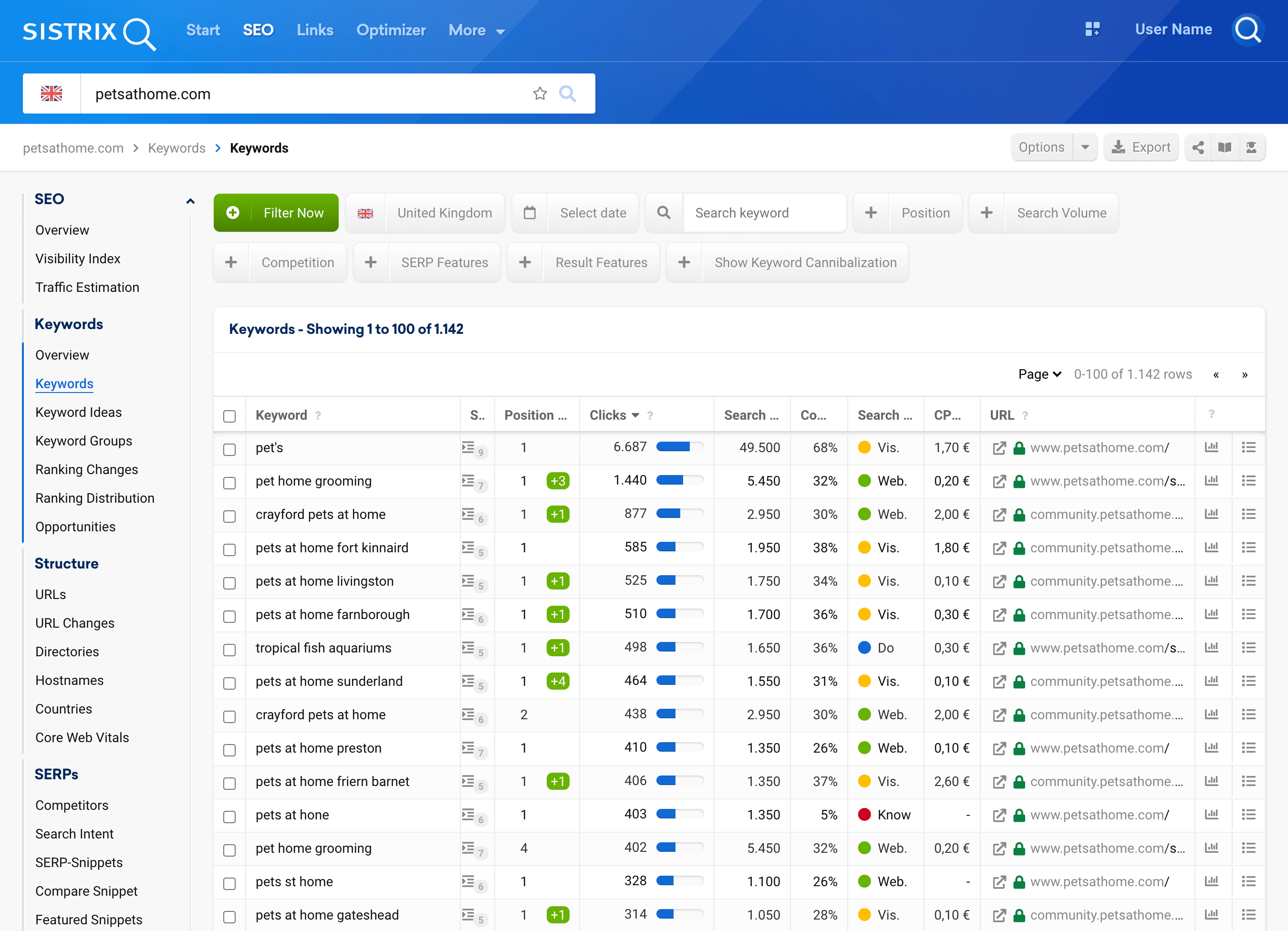 Among the most important innovations in the keyword table:
Extended historical data
Up until now we have provided the data from our extended ranking databases (with 50 million regularly updated keywords in the UK, and over 400 million across Europe. Learn more) for the current date. With the update, you can now also select data points from the past.
We keep the extended data for the last 12 months on a weekly basis. So you can choose any week of the last 12 months. In addition, we are permanently saving one data point per month, so you can also travel further back in time.
The daily data for both mobile and desktop SERPs are of course still available with a history going back to 2008.
Displaying the main search intent
Today, it's no longer possible to successfully do SEO without search intent. Because of this, we now show the main search intent for the keywords directly in the table. This way you can see at a glance what kind of content is expected for the keyword: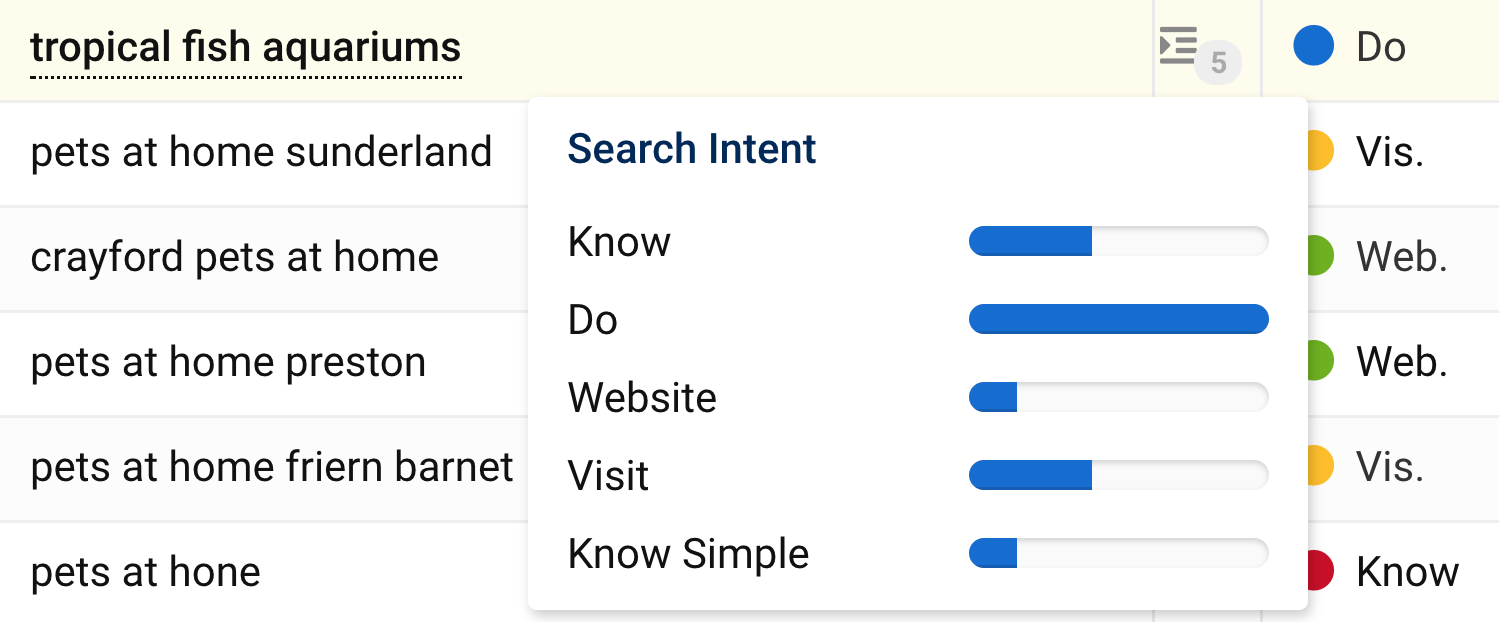 The number of organic clicks from the monthly search volume of the keyword and the organic click rate for the position of the domain are also shown. The click rate depends very much on the respective SERP layout of the search result. These are all topics on which we have worked intensively on data quality and scope in recent months.
Easy switching between countries
To make switching between different countries even faster, you can now simply select the country to be examined in a dropdown. There you can also see directly as a preview how many rankings we have found for this domain in the country: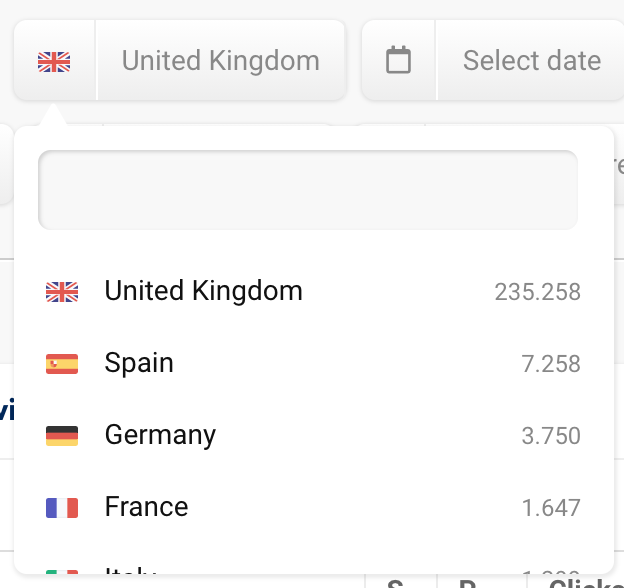 Detailed SERP preview with SERP features
With the new keyword table, you don't have to look at the Google search results to get an idea of the result formating. We have already compiled all the important information in the table:
You can see with which title, snippet and URL the domain ranks for the keyword.
The SERP features on the entire search result are also already evaluated.
If your result has special integrations such as an image preview or a FAQ extension, we will also show this.