SISTRIX collects and archives rankings for over 100 million domains every day. With the revised Movers & Shakers analysis, you can evaluate winners, losers and successful domains even more easily.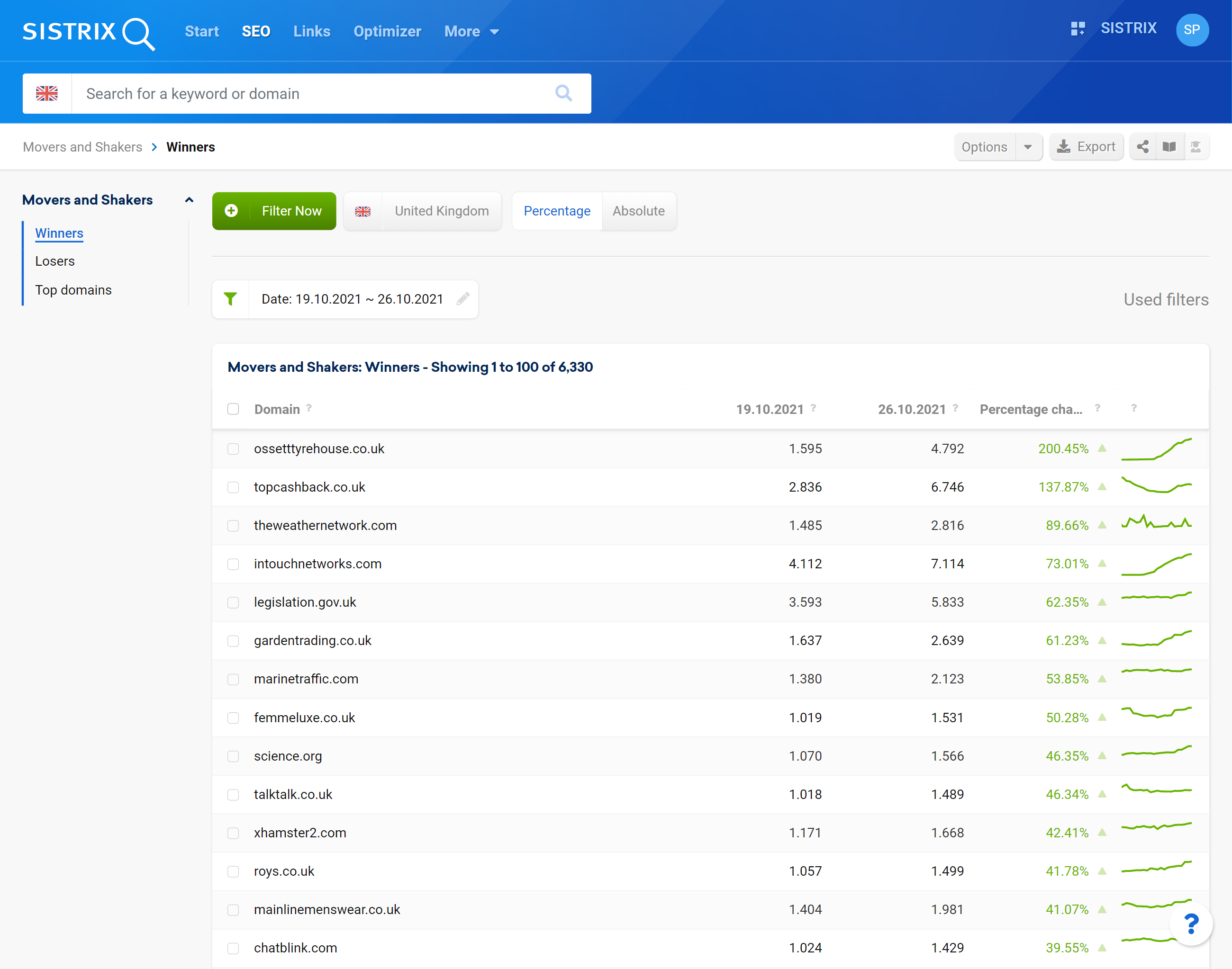 We have revised both the Movers & Shakers ( winners and losers lists ) and the list with the top domains according to Visibility Index and integrated many of the well-known functions and filters from SISTRIX:
Individual comparison period : select the period for which you want to analyse winners and losers. Only 3 days since an important Google update? Exactly one quarter or since the beginning of the year? With the date selector, all of this is possible.
Filter and sort results : Are you looking for all domains in the UK that contain "disney" in the domain name and are reasonably well positioned on Google? It takes just a few clicks with the new filters .
Export and further processing : As with the rest of the interface, you can simply export the results as a CSV file or transfer them to a list in SISTRIX for further processing with one click .
The new Movers & Shakers can be used immediately. The function exists for everyone and currently covers 37 SISTRIX countries.