We now offer daily Visibility Index updates for 13 countries. This update follows our successful roll-out to DE, UK and ES and brings the same advantages. You'll see the effect of changes, from Google, website or customer actions, more quickly which allows you, the SEO, to have the advantage you need.
Welcome USA, NL, FR, PL, SE, BR and TR to the daily Visibility Index update. We enabled the feature last week and now that it's been running for a while you're immediately benefiting from the change.
Instead of the regular Monday morning review process you'll be able to check daily and respond more quickly. The daily index update gives you the following:
Visibility Index updated graphically every day. As soon as there's a major change in visibility via a Google update, a local configuration / content change or through major competitor changes you'll see the movement in the graph.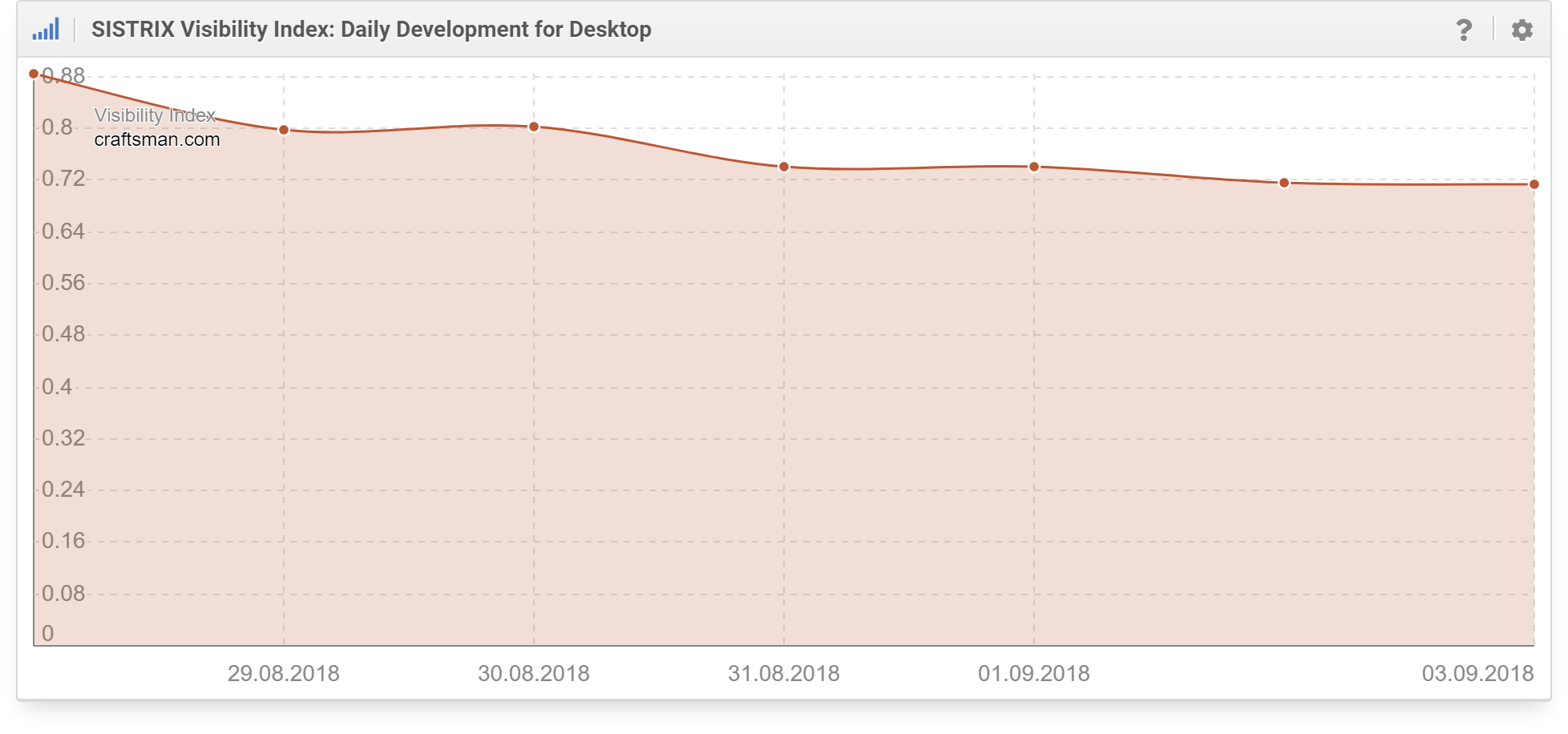 SERPS will reflect the previous days results which means that if you're monitoring search terms very closely you can see, on a daily basis, who's winning and who's losing. Hot search terms are worth monitoring. (Position changes are still based on the previous 7 days.)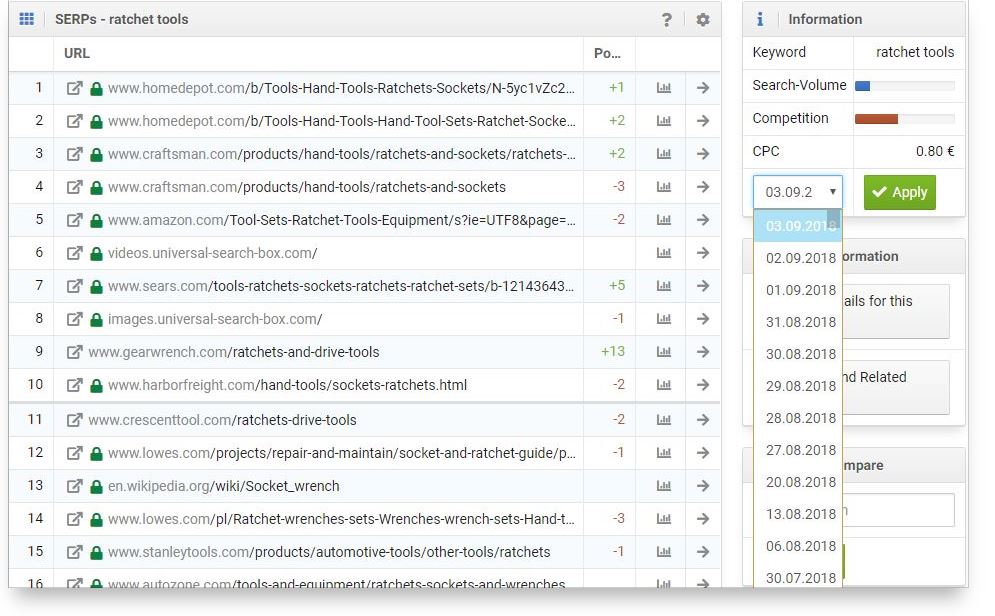 Keyword changes are visible on a daily basis allowing you to view all the ranking movements. Has the domain lost keywords ranking in the Top 10, for example. By referring back to SERPS for that keyword you"ll be able to see who's winning and losing.
URL changes. Where the Visibility Index hasn't changed much there could still be URL ranking activity. Regular URL changes for the same keyword is an indication of SERPs instability and a daily check on very important keywords can help keep the SEO on course. More information on URL changes here.
You can find all our training material on our training start page and don't forget that even if you're not a customer, there are free tools available. Try the Google Ranking Changes tool for example.