SISTRIX calculates the Visibility Index based on the average of the previous year's search volume in order to remove seasonal variations from a domain's value. This allows, for example, SEO work on Christmas Trees to be measured in August, and not December. We now show extended trend data for each keyword which extends back over multiple years, helping users make better choices about keyword targets.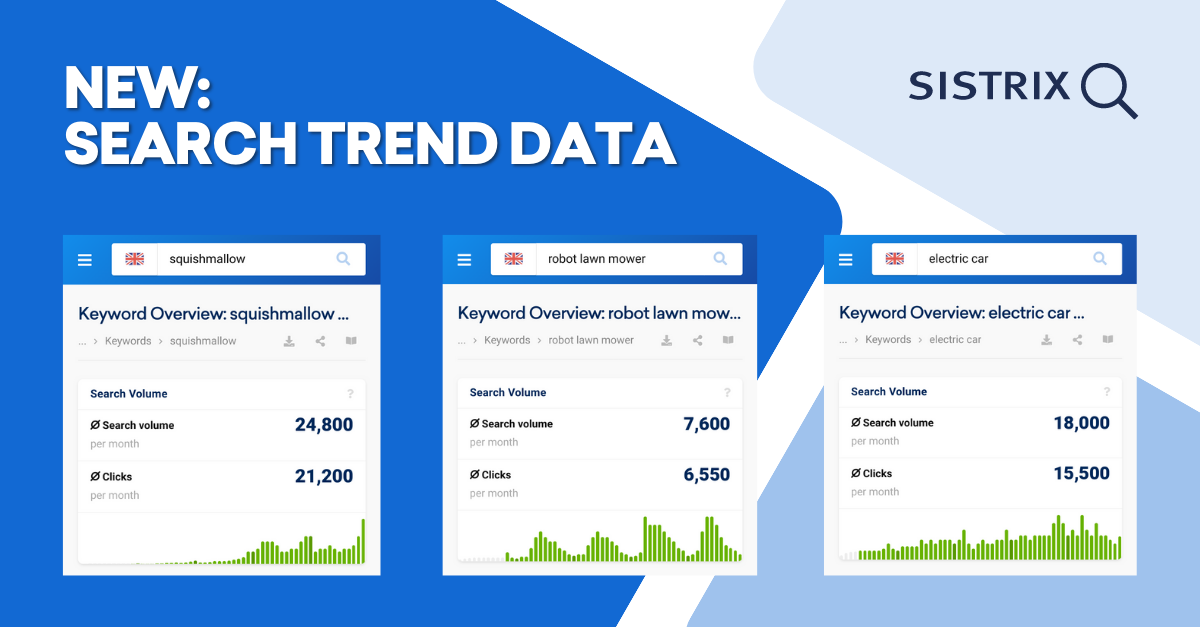 Thanks to multiple sources of data and further refinement of our search volume calculations, we can now share additional keyword data with you in SISTRIX.
Previously we had shown a 12-month trend graphic but the new data takes it back as far as five years.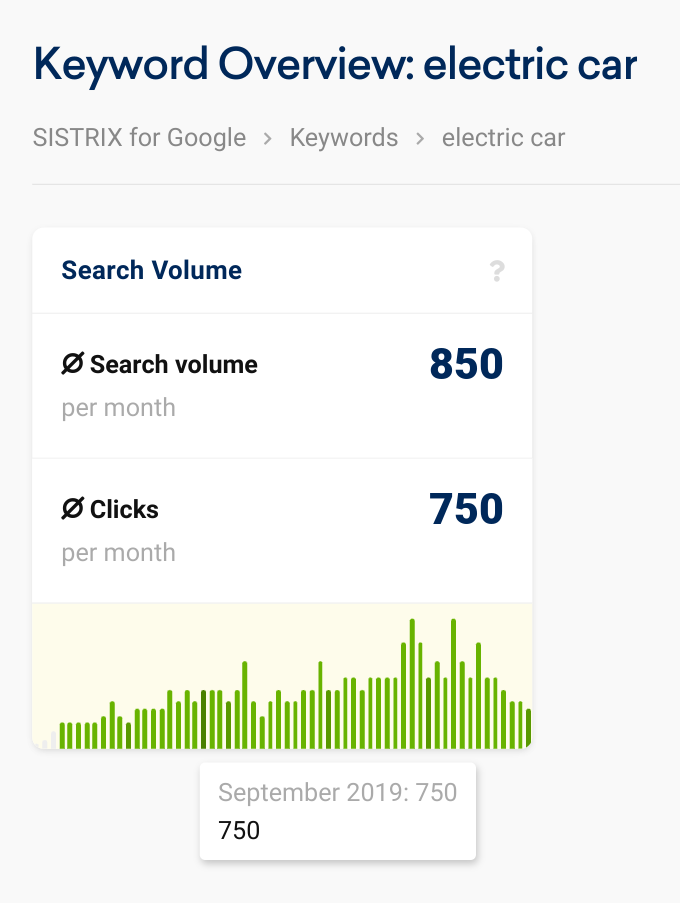 The new data will help with curation of keywords for a content project, or even a website. For example, the long term trend, electric car, has recently been dropping. Here are some more examples:
Recent trend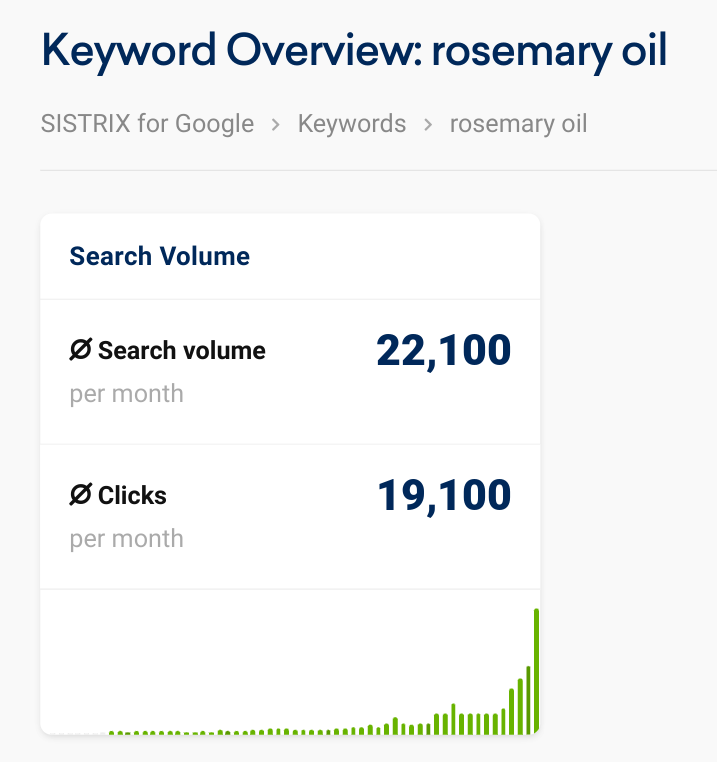 Want to find out why this was trending? We covered this example in a recent TrendWatch. Hint: Tiktok!
Long term trend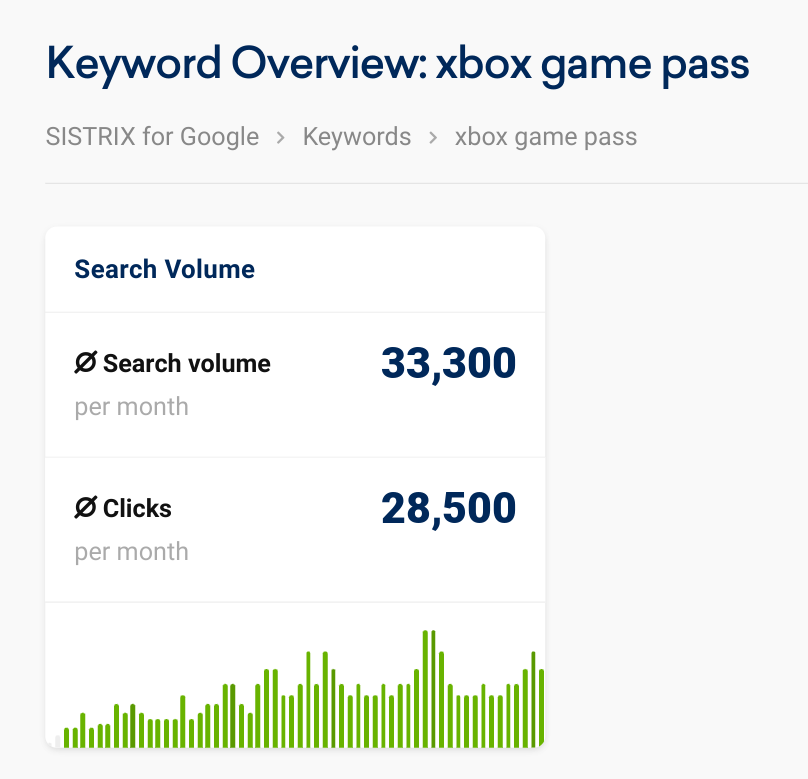 Xbox game pass shows a continuous trend over the last five years.
Annual trend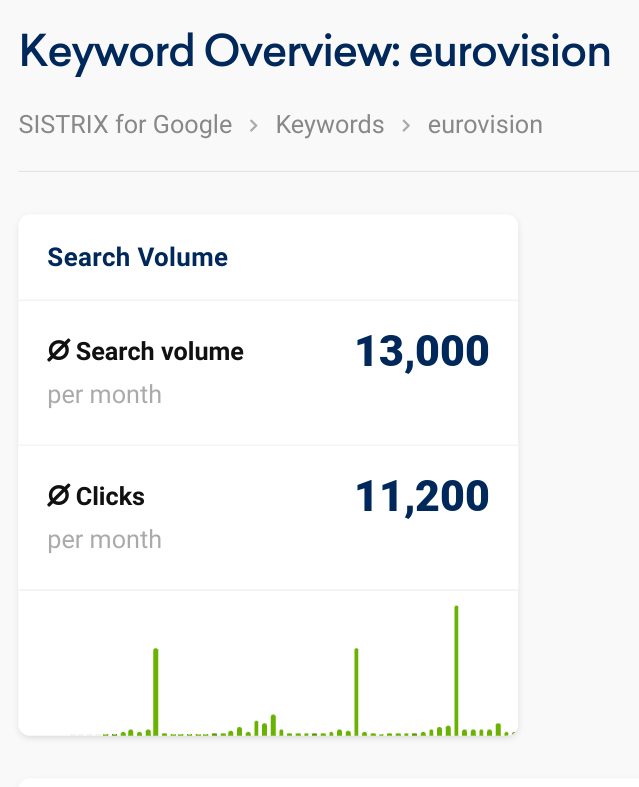 The annual Eurovision song contest shows a yearly peak, apart from 2020 when it was cancelled. This is a good example of an extreme annual trend that does not impact the visibility index for eurovision.tv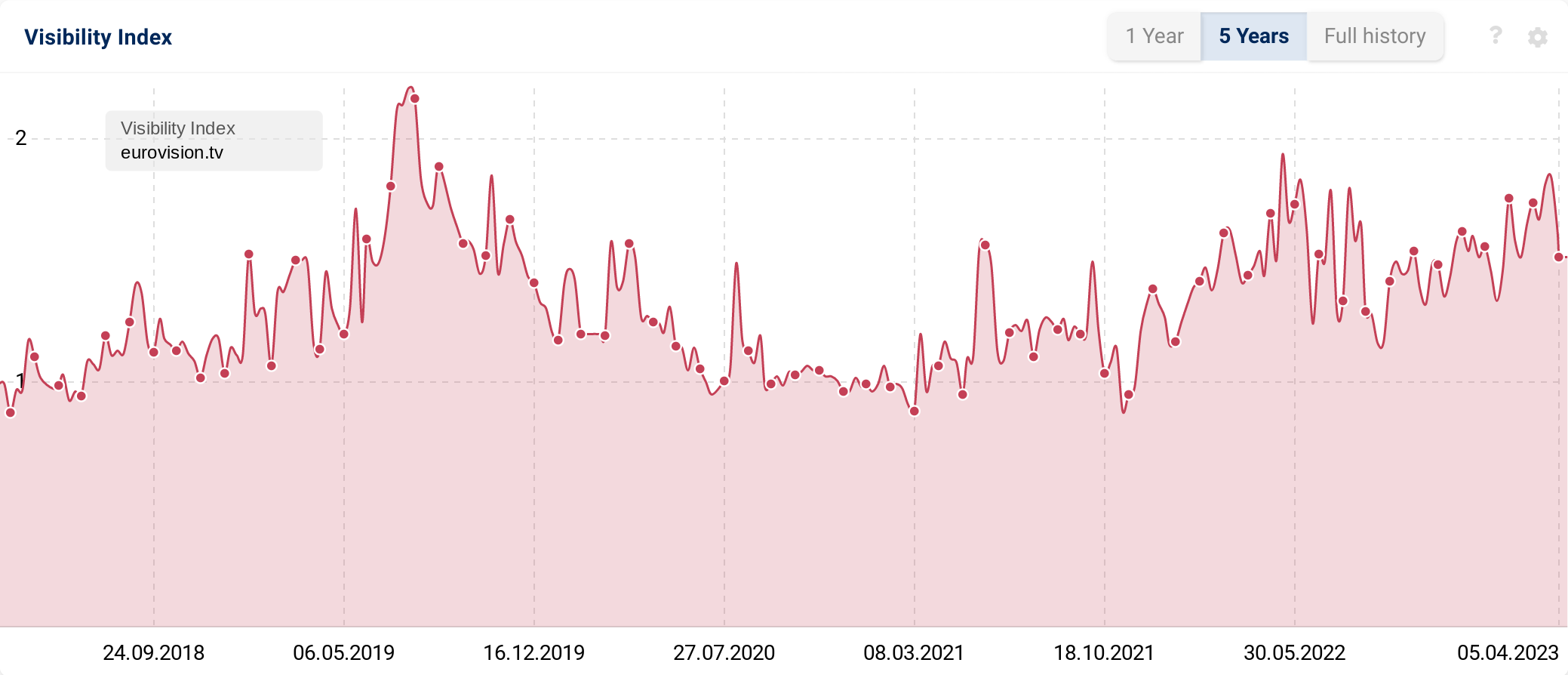 Trend overviews in keyword tables
To assist with quick scanning and curation of keywords, the Trend column in the keyword tables now shows a 2 year history.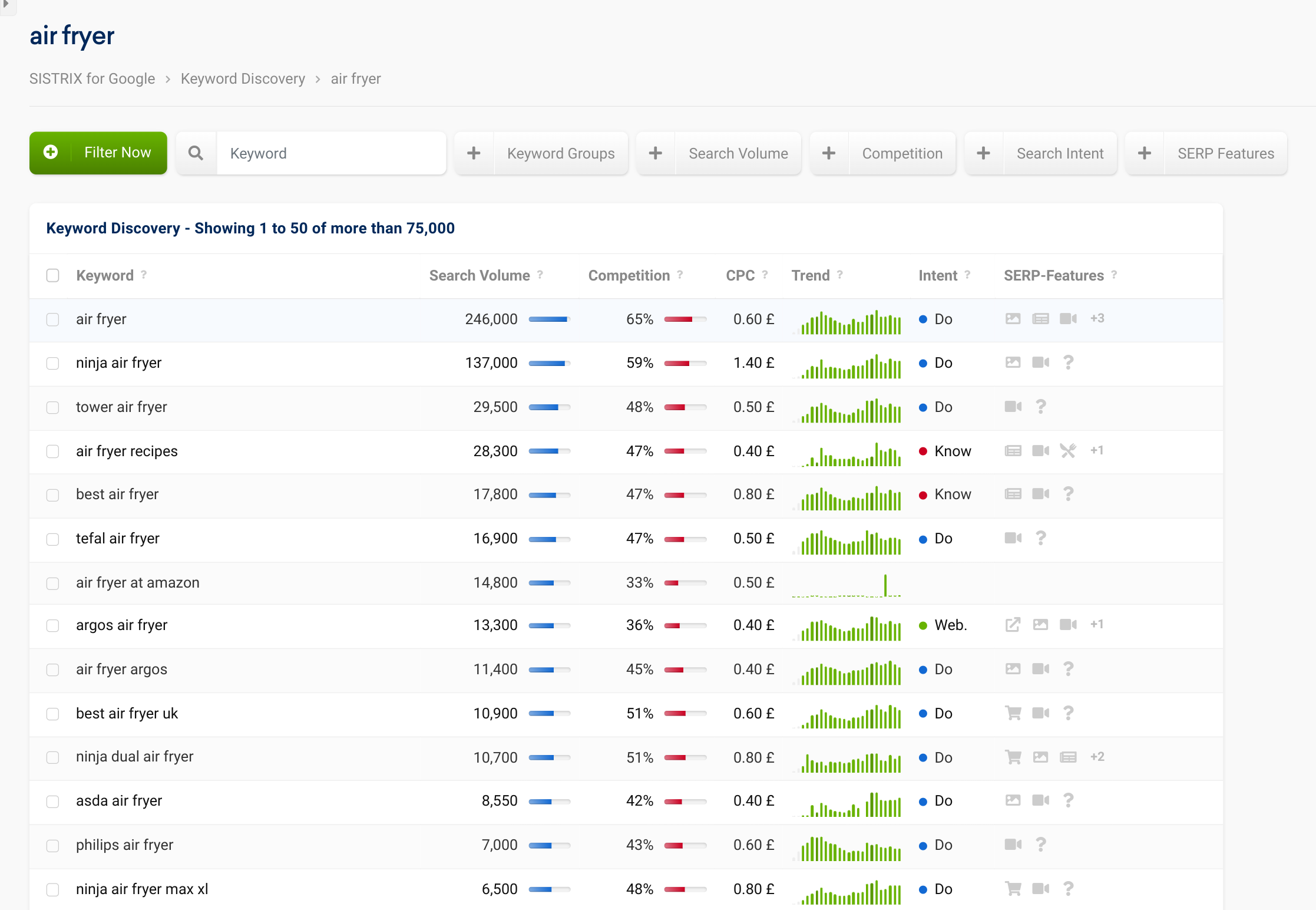 The trend data is available for all 40 countries, for all customers, in SISTRIX today.
For a monthly newsletter highlighting recent trends and analysing the reasons why, sign up for the TrendWatch newsletter, written by our data journalist Nicole Scott.