In the last few weeks we have made numerous improvements to the data and functions within SISTRIX. Here are the details of six interesting innovations from February 2021 that are already live for you.
Keyword Discovery: now with 87 countries and many languages
Keyword Discovery is our universal tool for keyword research: you enter a keyword, we will show you many similar and related keywords including relevant key figures such as search volume.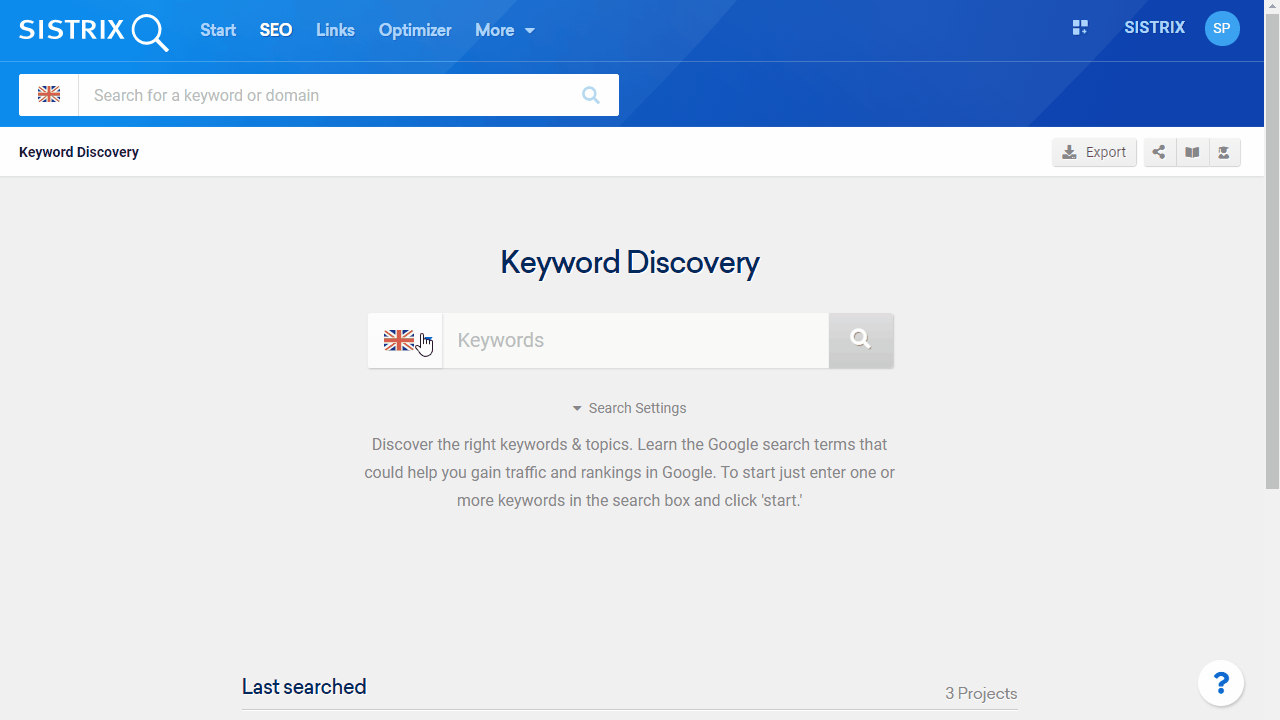 This month we have significantly expanded the number of countries we support. In addition to numerous new countries, you can now research in multilingual countries such as Switzerland (German or French) or Belgium in the respective national languages.
Keyword Discovery offers a total of 87 different language-country combinations. The data is regularly updated, expanded and expanded.
Technology recognition now with history
For some time now, we have been evaluating the technology stack of all the pages we crawl, from the web server used, to the front-end technologies and the services used by third parties such as Mailchimp, we show at a glance which technologies a website works with.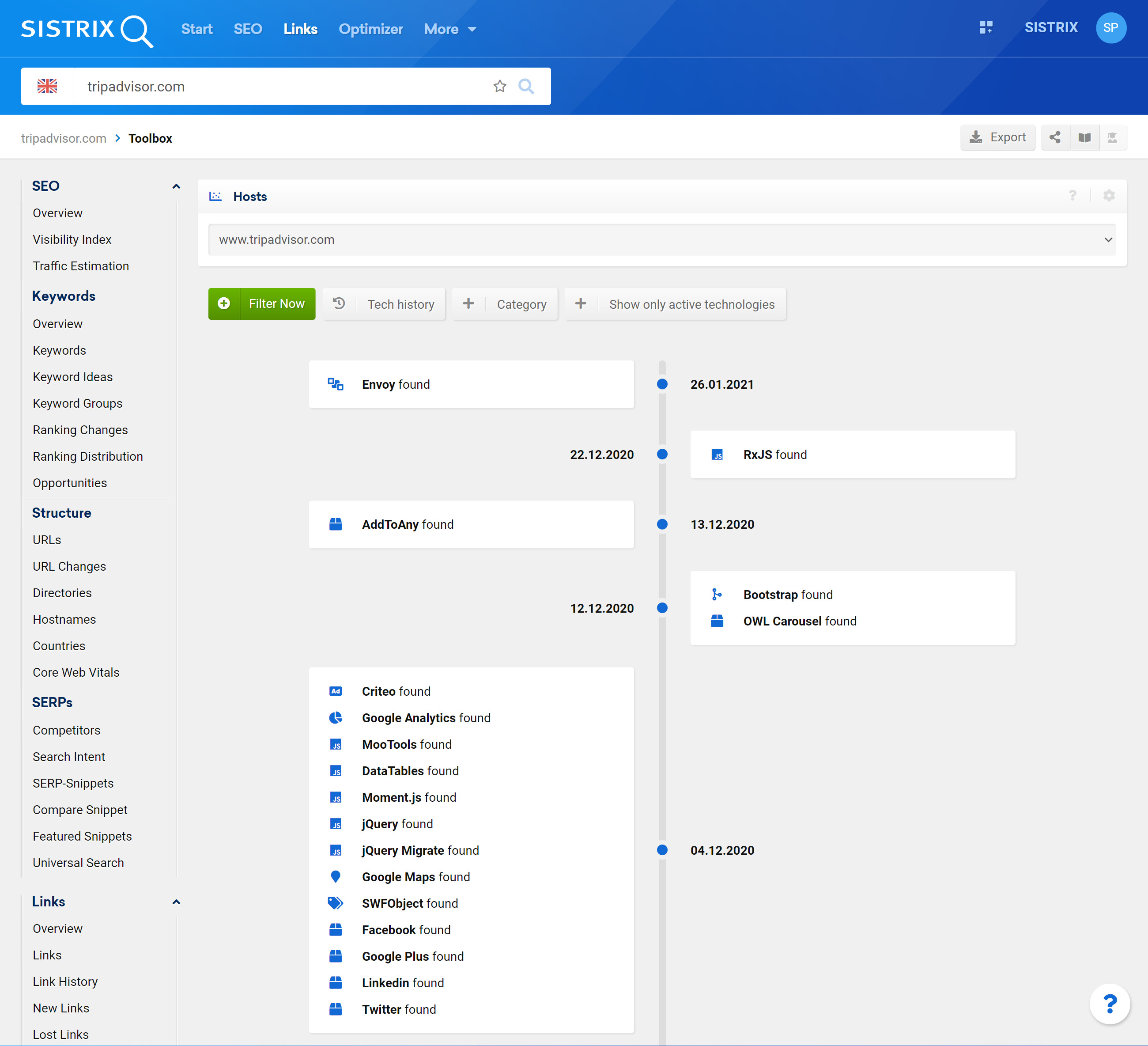 Since this month we have also been offering a history for this. With it you can see when which technologies were introduced or removed again. We recognize around 1,000 different technologies. The history has been available retrospectively since 2019.
Improvements and new functions in the link module
In the link module, we have implemented numerous, smaller suggestions for improvement. Many functions have been standardized and are more intuitive to use. The domain popularity (number of different, linked domains) was emphasized, while the pure number of links was put in the background.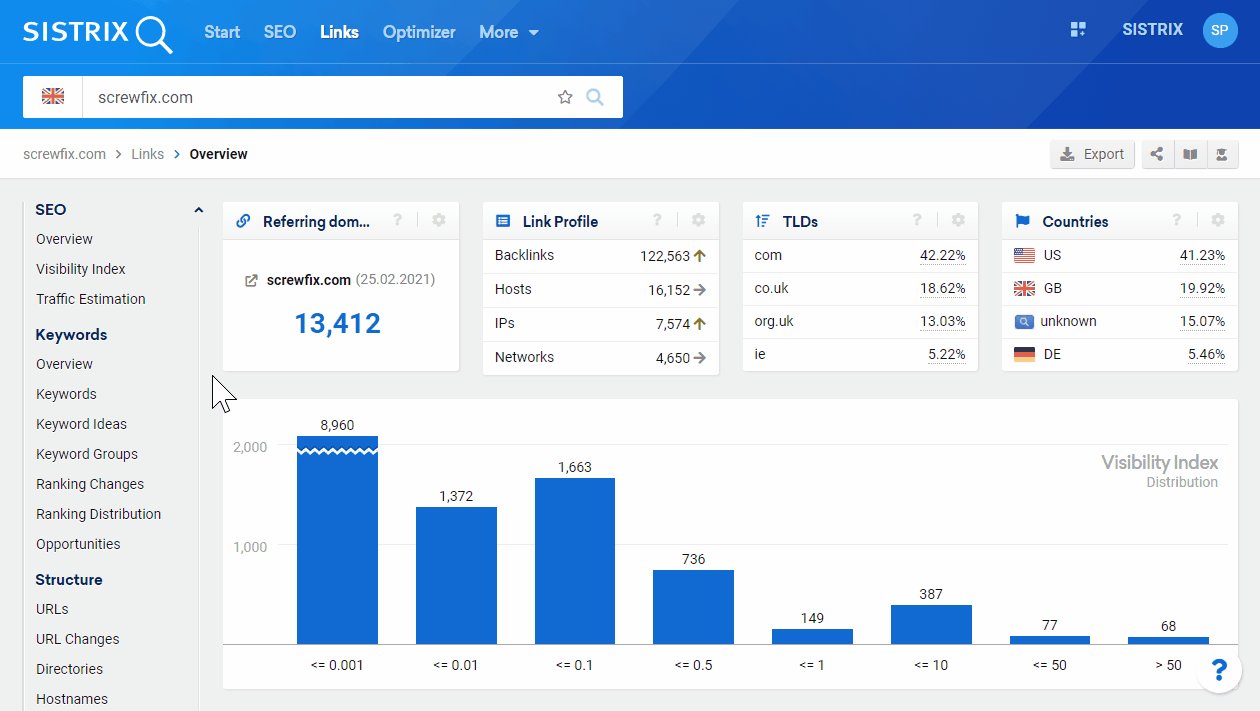 Instead of a diagram with the development of the linked domains, we now show more precisely how many different hostnames a domain has won and lost in the last 12 months. With a click on the respective bar, you get a list of the exact hosts.
Traffic estimation out of beta
About half a year ago we presented the traffic estimation as a beta feature in the SISTRIX Labs. As of this month, this function is no longer a beta and is automatically activated for all SISTRIX users. Initial public tests by third parties show us that we are on the right track here.
Favorites Dashboard – One click to a new Dashboard
The dashboards in SISTRIX allow you to combine each element clearly and individually in a dashboard. But this flexibility can sometimes be a burden. Therefore there is now the favorites dashboard.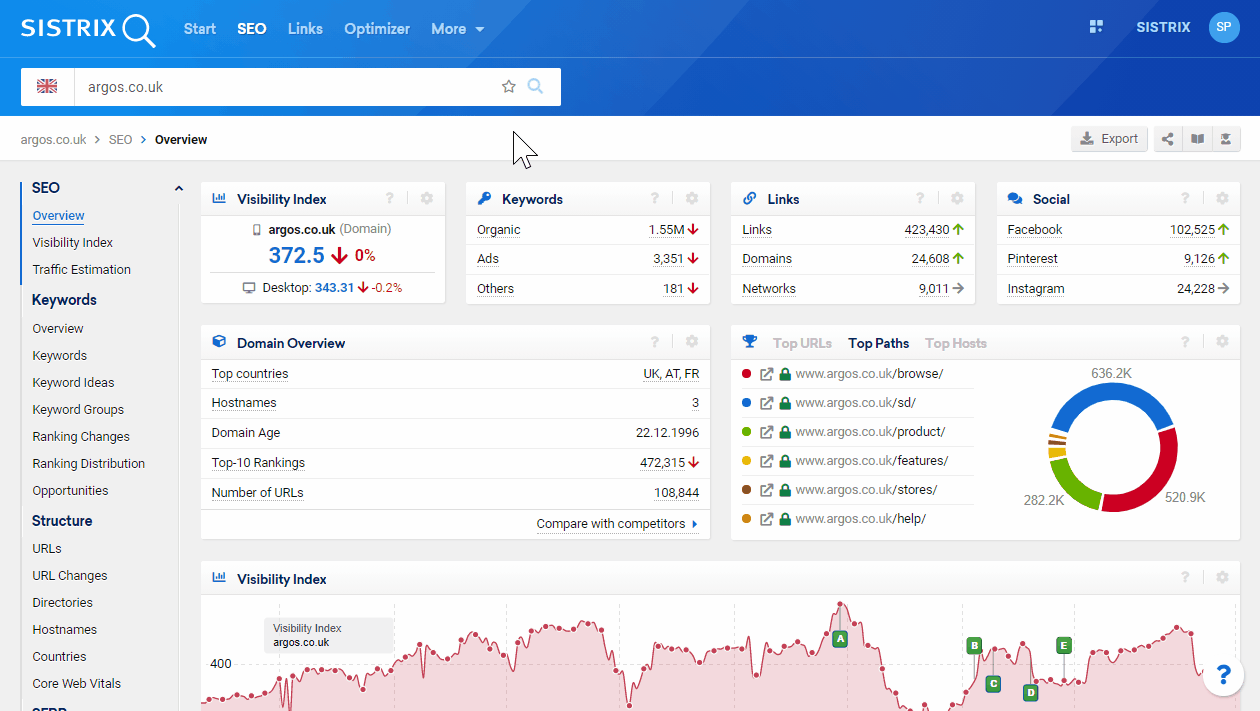 Transfer keyword lists directly into the Optimizer
Do you have all your relevant keywords in a SISTRIX list? If so, you can transfer them to an Optimizer project with one click and have them regularly monitored there.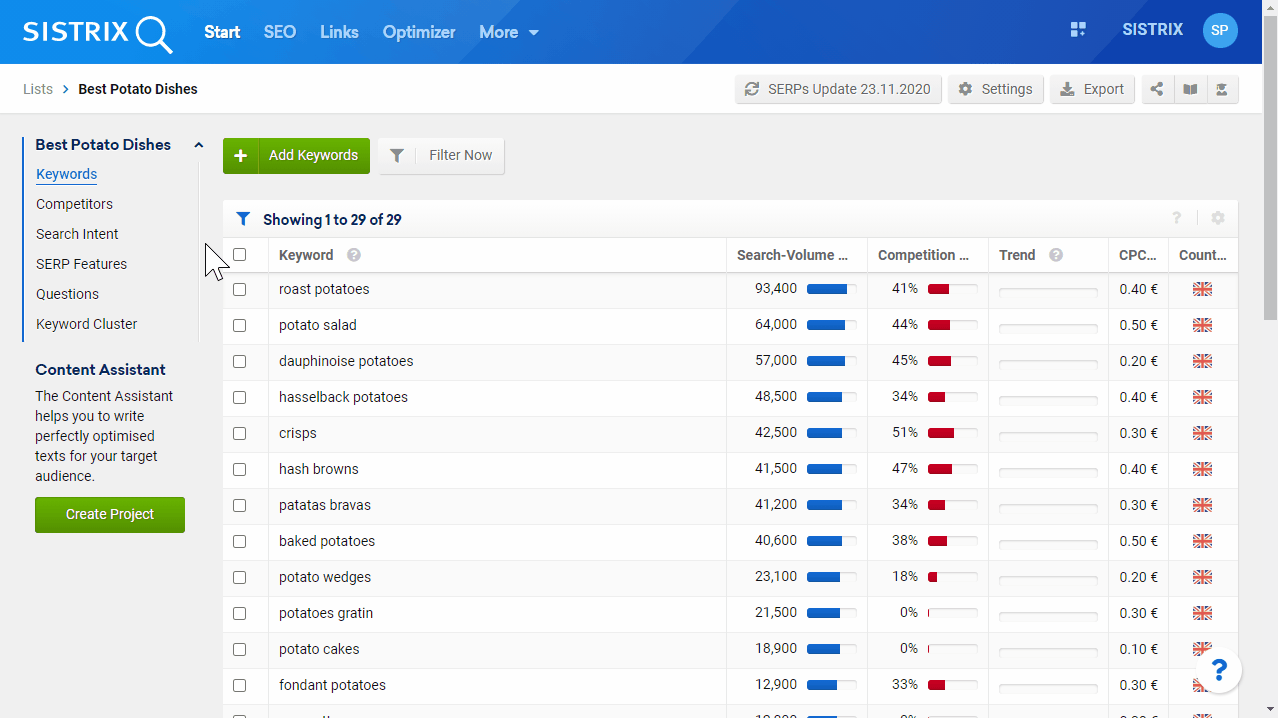 Simply select the keywords in the list and click on the button "Transfer selected keywords to Optimizer". There you first select your project and then you can add additional settings like assign tags, select countries, devices and more.