The ranking development is now available for all keywords in the toolbox. It gives you access to the historical data of hundreds of millions of keywords from 28 countries.
Up until now we've been storing keyword positions for around one million keywords per country in order to show the keyword ranking history.
A few months ago, however, we started to permanently store the rankings of all the keywords across all of our keyword databases. This history is now available to view in the toolbox by clicking on the ranking history button that's been enabled for all keywords.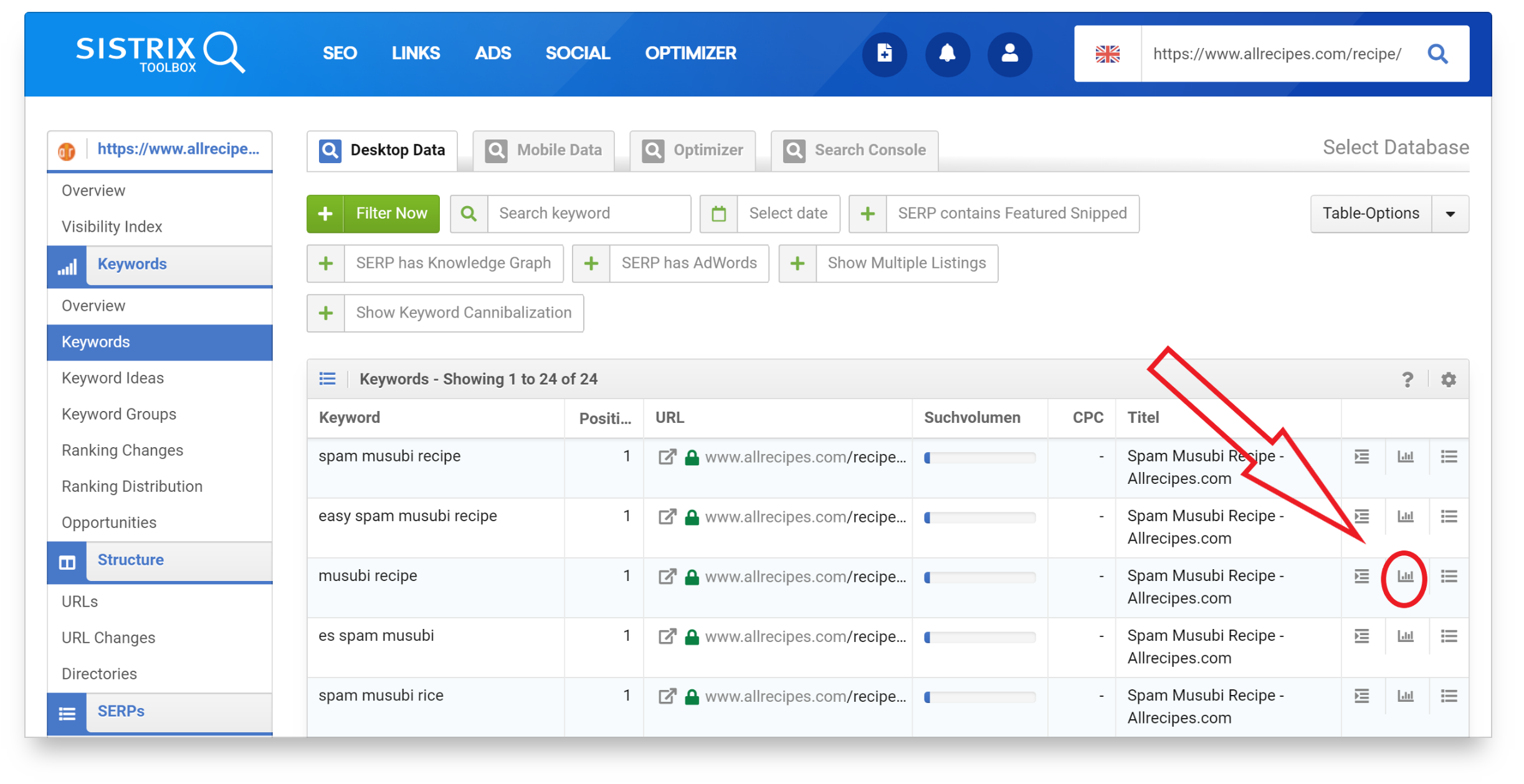 You now have access to the ranking history for over 20 million keywords in the UK alone. In Germany, we track over 60 million keywords and the historical data is also available for all of our 28 countries.
Access to the historical data is available for all Toolbox users, at no additional cost.