Available with immediate effect with visibility and analysis data are four new countries. Romania, Croatia, Slovenia and Bulgaria. As usual, you can select and use the data via the dropdown menu.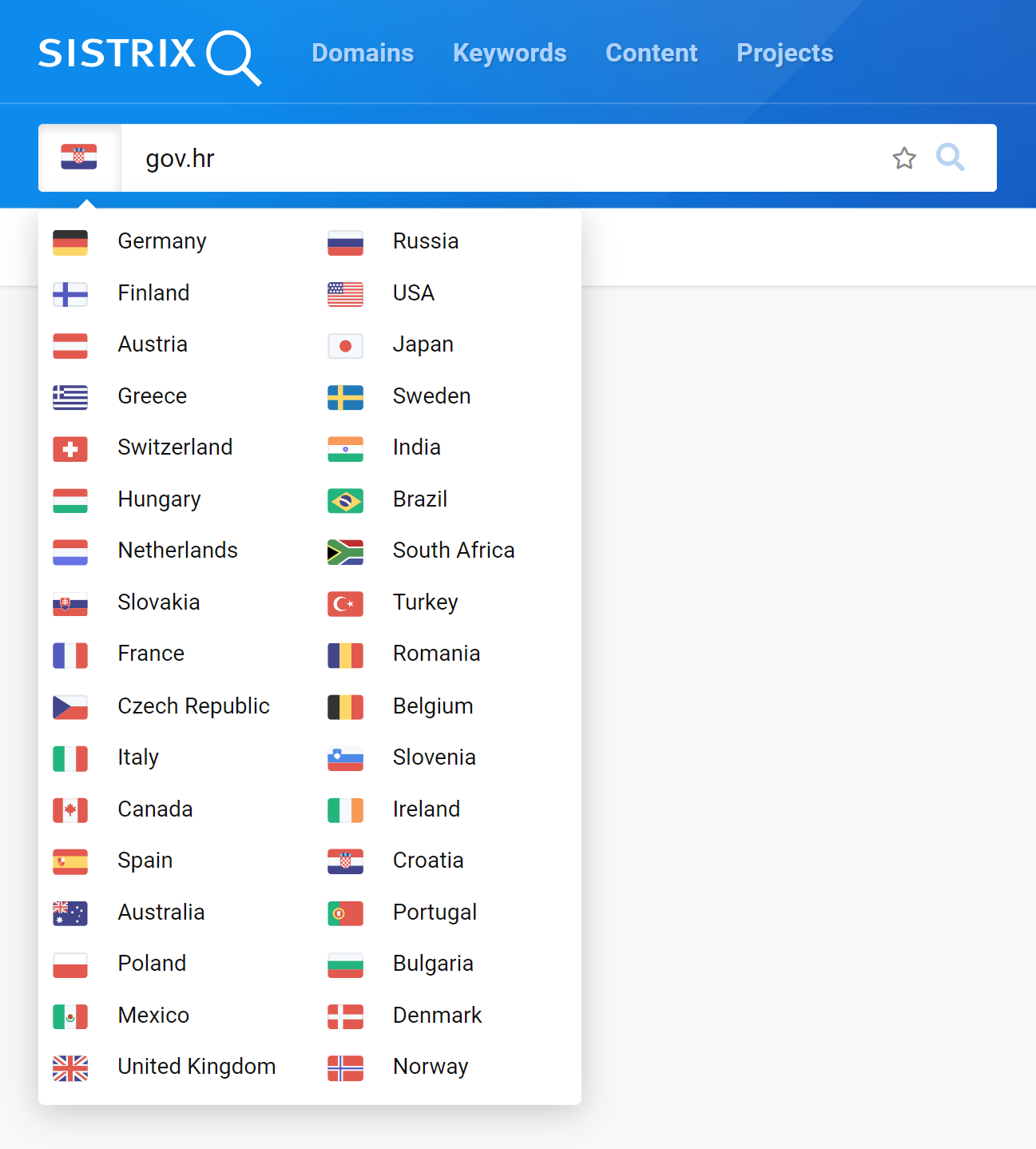 In total, we provide competitor and Google data for 34 countries. The addition is free for all customers; there are no additional costs.
We only collect smartphone data for these four new countries and show the first ten results for a keyword in the Google SERPs. The visibility values are updated once a week, at the beginning of the week.