The Toolbox can now help you to identify and compare technologies and software components used on websites. Identify your competitors technology stack and find out who's using certain technologies.
The SISTRIX crawlers regularly crawl many billions of websites and, for some time now, we've been analysing the software features we find on those websites. Our analysis currently includes around 1000 different technologies from web server software, such as Apache, to special marketing functions like Mailchimp.
In the Link Module navigation menu you'll now find Technologies. Here you'll find all the technologies we've found to exist on the domain. The list is sorted with the most visible hosts at the top of the list and you can filter and sort it.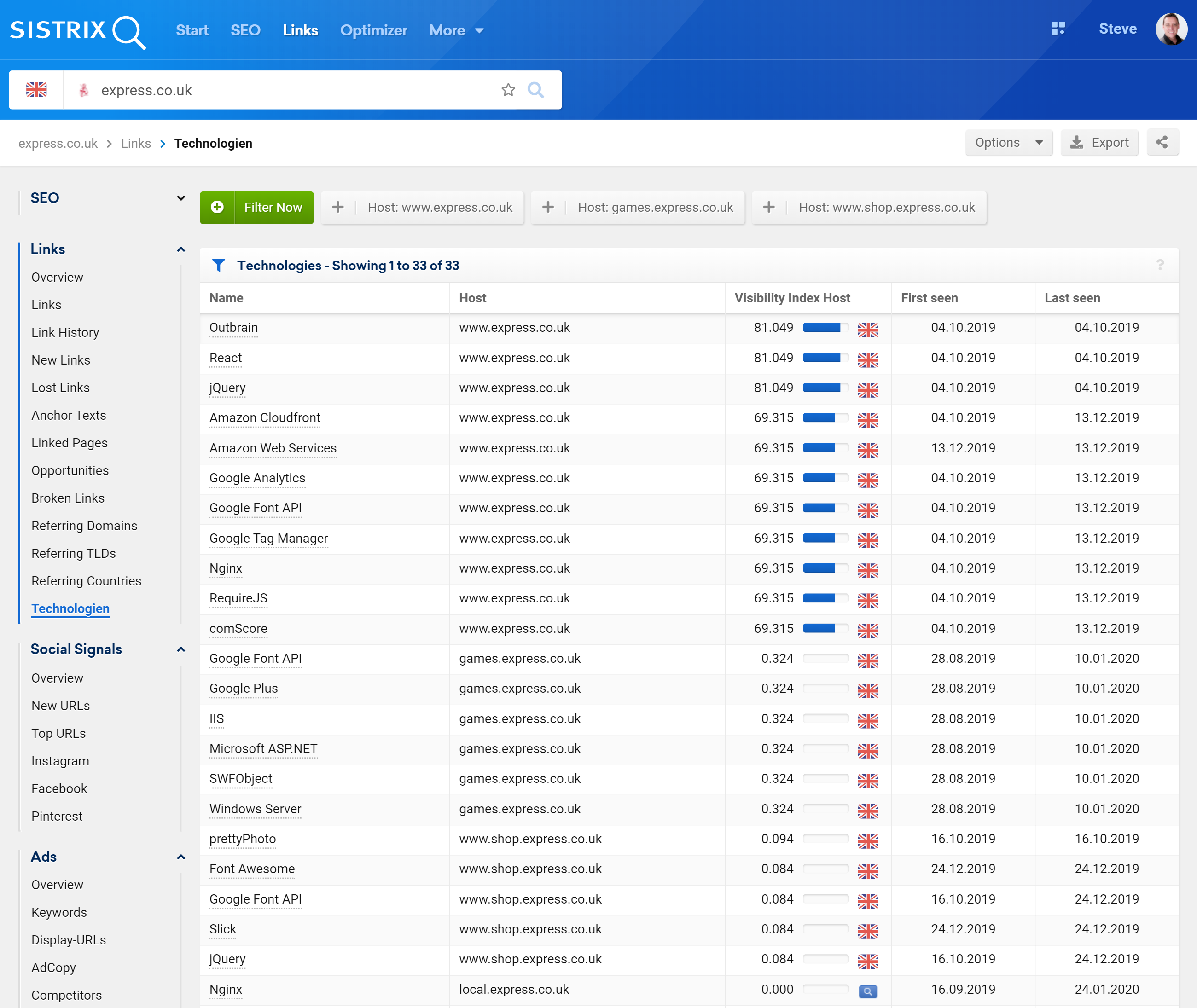 With a single click on the name of the technology that has been discovered, you'll arrive at the Technology View. In the upper part of the tool you'll find a timeline of how many domains we've found that use this technology. In the tablet below it you'll see the 100 most visible domains that use this technology.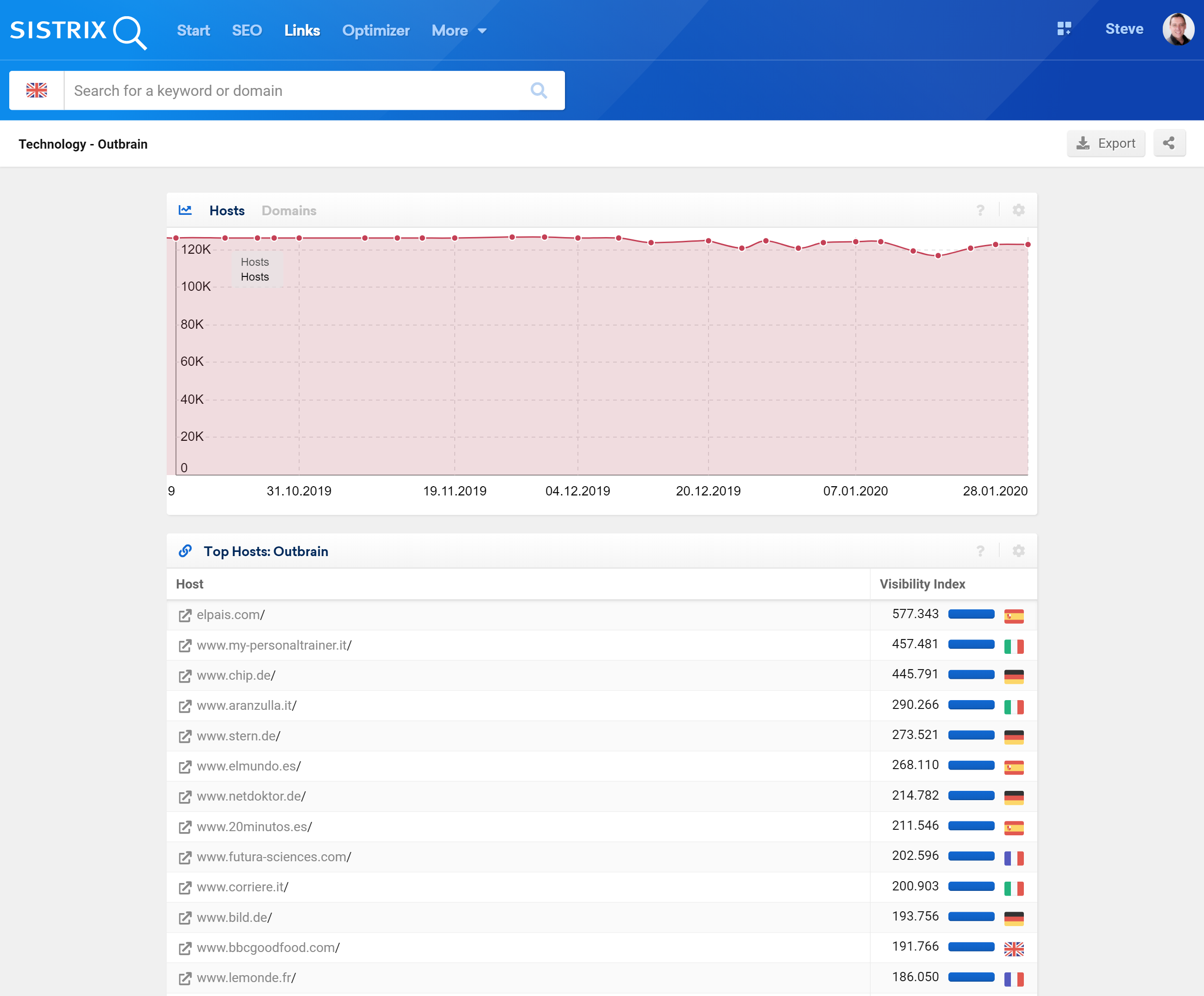 Technology identification is already available in the Toolbox. It's part of the Link Module and contains information on about 1000 different technologies. The data is updated approximately once per month. To date we've identified and saved more than 600 million cases.