Alongside the existing 13 countries that get daily Visibility Index tracking we are happy to announce that we've added the Visibility Index for 10 new countries. Ireland, Belgium, Portugal, Denmark, Norway, Finland, Greece, Hungary, Slovakia and the Czech Republic. Indexes are available immediately with all the analysis features you expect from the Toolbox. It takes the total to 23 countries.
Access to the Toolbox data for the new countries is now available, either from the country list or via the respective subdomains:
be.sistrix.com, ie.sistrix.com, pt.sistrix.com, dk.sistrix.com, no.sistrix.com, fi.sistrix.com, gr.sistrix.com, hu.sistrix.com, sk.sistrix.com, cz.sistrix.com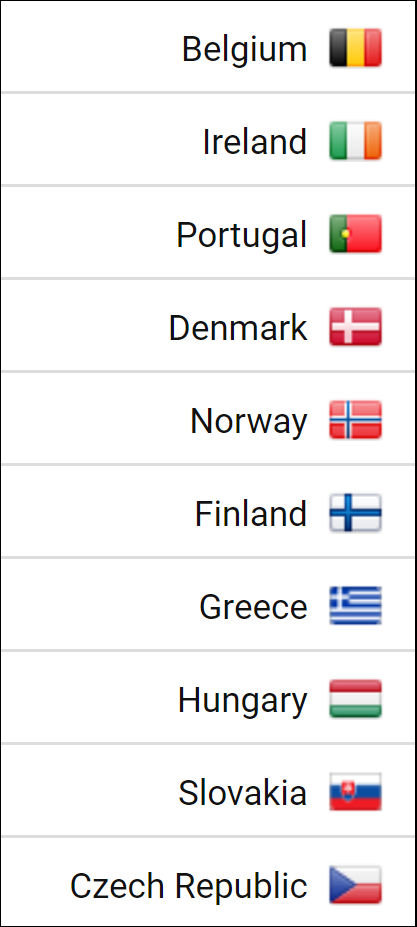 As a result of the move to mobile-first indexing, we're only showing the 'smartphone' or mobile index now. As late 2018 approaches, we feel this is the right data to be showing you.
The second change is due to the traffic that is generated by SERPs positioning. Given that over 90% of clicks occur in the top 10 we're looking to efficiently offer these new countries in a way that pleases a large proportion of our users. SERPs ranking positions will include, therefore, only the top 10 positions.
As we kick-off these new countries we're looking forward to building up the data in the Toolbox and that will occur on a weekly basis. Belgium, Ireland and Portugal have been running for a number of weeks now and are already showing some useful historical data.
The Top 100 domains for the new countries are already available to view.
The Top 20 Domains by Google SERPs visibility in Ireland.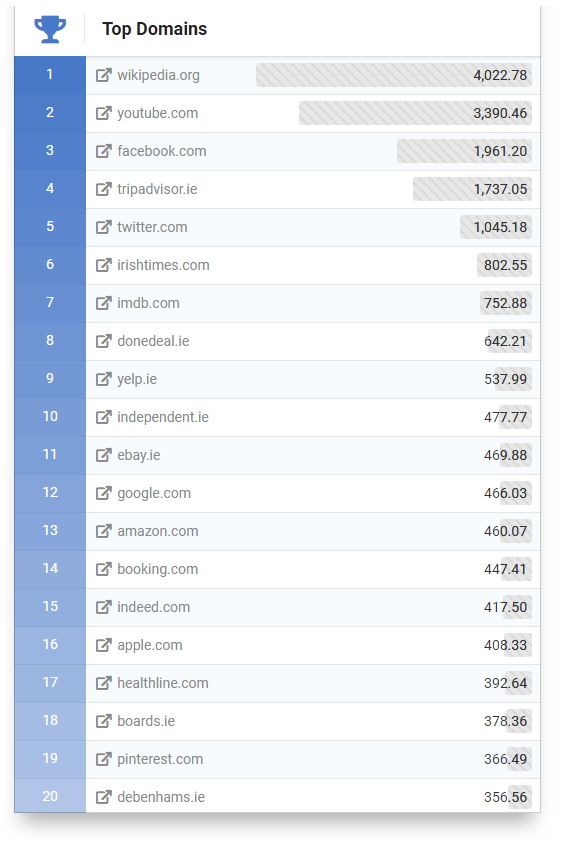 Data snapshot: 01 Oct 2018.