With SISTRIX you can now examine the major influencer platforms. More than 90 million accounts on Instagram, YouTube and TikTok can be searched in fractions of a second with our new influencer search engine.
It's no longer traditional media, but direct relationships between influencers and consumers that drive many consumer decisions today. With the new SISTRIX Influencer Search, you can now discover exactly the influencers who fit your brand.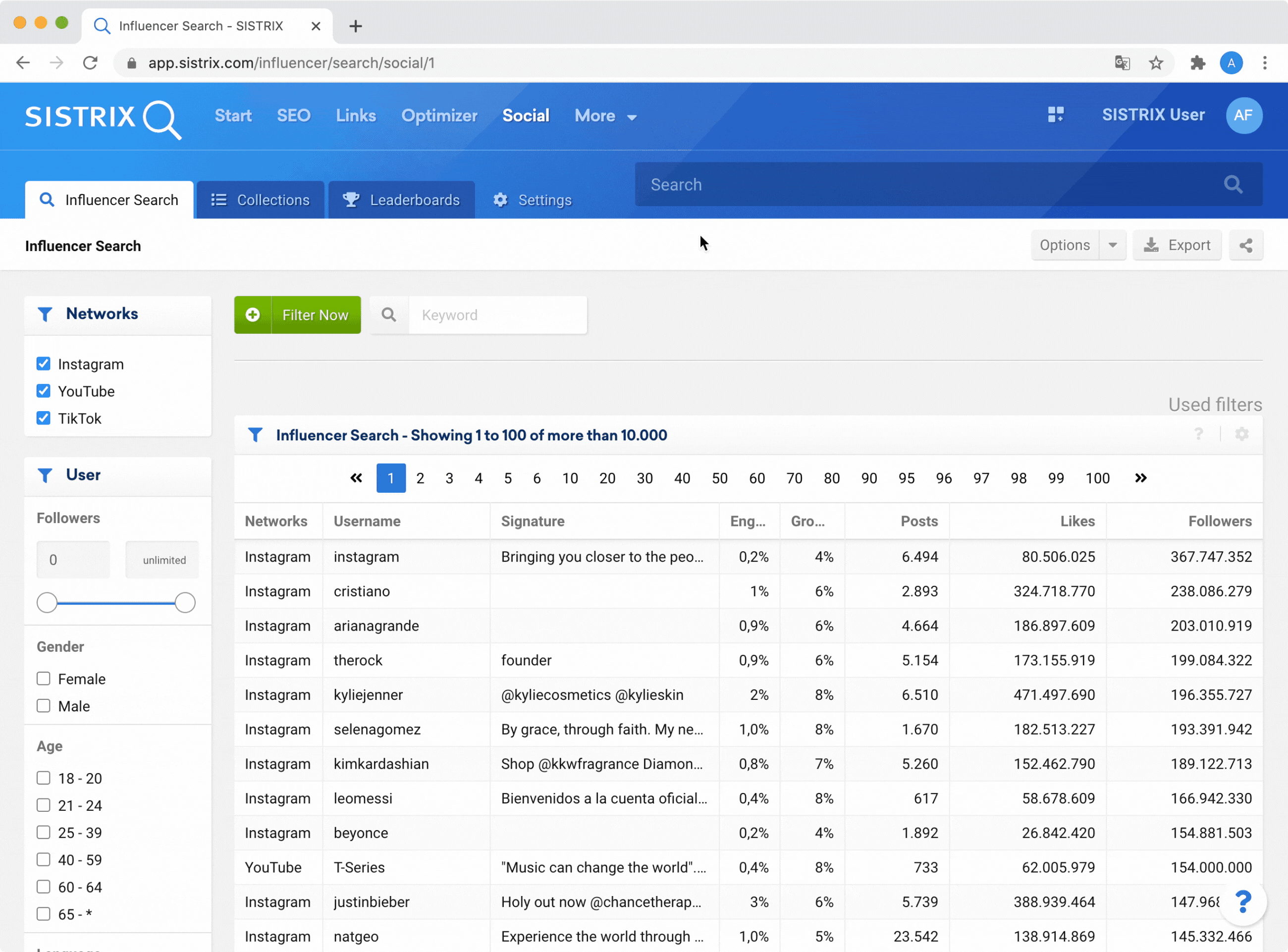 To achieve this we regularly collect all relevant figures from more than 90 million accounts on the three most important platforms. As soon as an influencer has more than 10,000 followers (or subscribers on YouTube), we automatically add them to the search engine.
With a simple and fast interface you can find your influencers on the basis of this data basis. Define the right community and then use a variety of filters to narrow down the accounts to exactly the right influencer.
The SISTRIX Influencer Search engine is now part of the SISTRIX social module and can be used at no additional cost.
Further information: