Success on Amazon largely revolves around the number of products sold. We have now significantly improved the estimated sales figures for all ASINs in SISTRIX for Amazon.
As with so many distribution figures (on the internet), the number of products sold on Amazon also corresponds to the long-tail distribution .
While only a few products are only sold very often, there are a large number of products that are rarely sold on their own, but together, add up to a large total.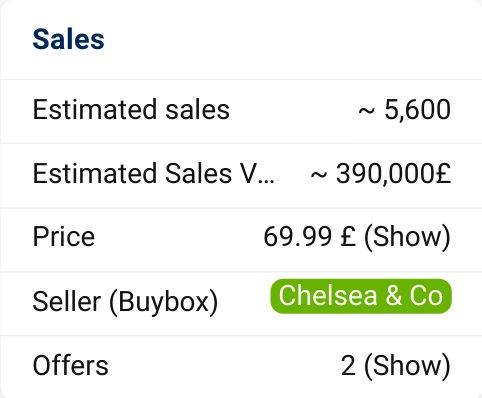 We have been able to significantly improve the method for determining the sales figures for more frequently sold products in the last few weeks and have been showing much more accurate sales figures for a few days now.
The improvements are already online in all supported marketplaces.