In SISTRIX you have access to data from over 100 million domains and billions of keywords. With the new Keyword and Domain Preview feature your daily work will be even quicker and more efficient.
With just one click on the blue icon (with the title "View keyword" to the right of the keyword) you'll see the keyword preview in the right sidebar. There you can find all the relevant information about the keyword: search volume, competition level, the average CPC and also our analyses of the search intention as well as the current SERPs.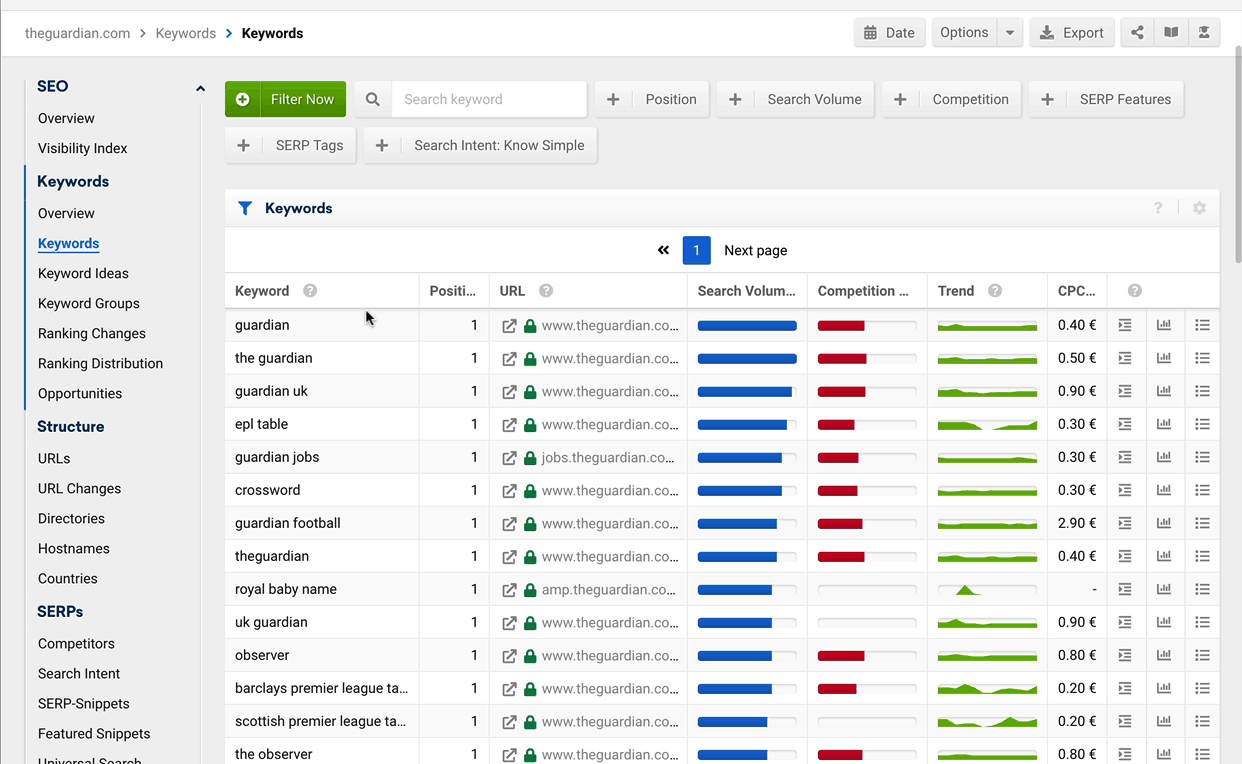 If the sidebar is already open, you only need to hold the mouse over further keywords to get the same data for those keywords. This allows you to quickly analyse the information for many keywords. The same function, with other informational data, is now also available for domains.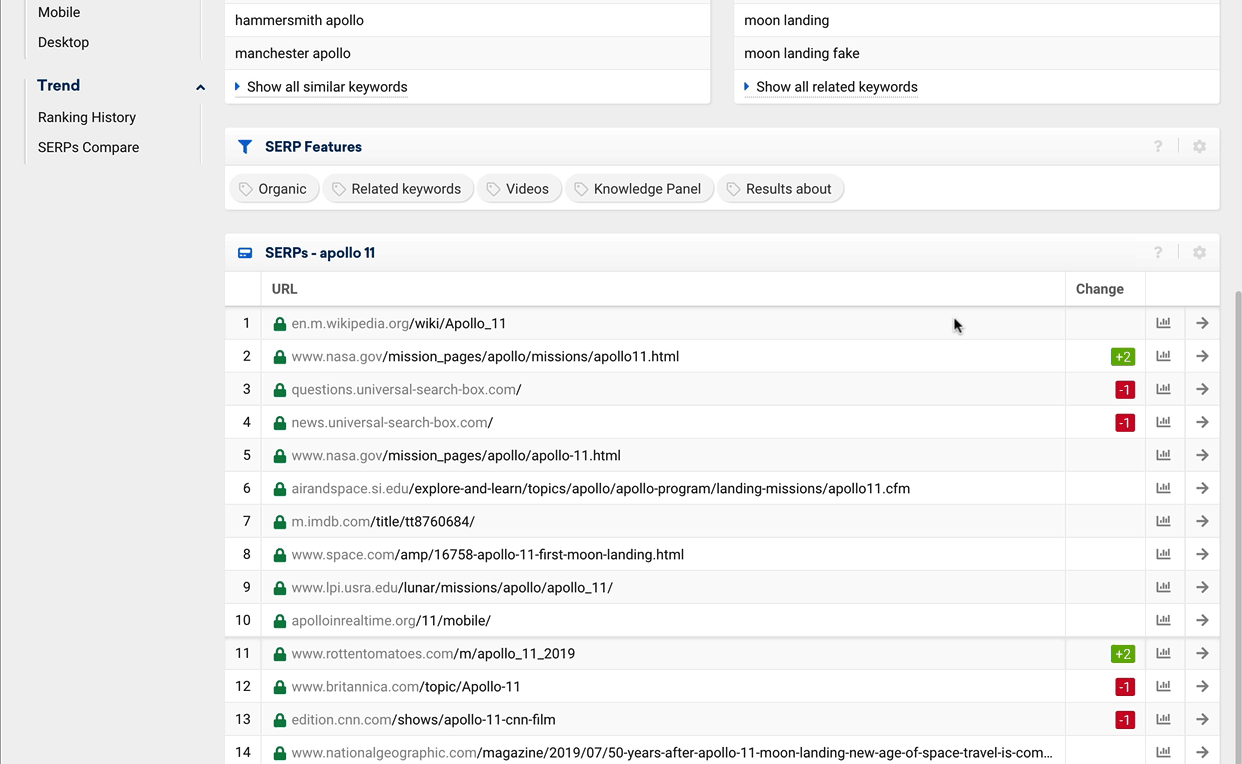 After one click on the button "View domain" to the right of the URL we'll show a sidebar which with information about the current Visibility Index (mobile, as well as desktop) the total number of ranking keywords and the Visibility Index graph for the last 12 months.