To make it easier to get started with creating text using the Content Assistant AI, we now offer customised theme templates for a variety of purposes. After clicking on "Create briefing", the following text types are available for selection:
Free-form text (behaviour as before)
Blog post
Product description
Pros & Cons list
Category text
Listicle ("X Things You Always Didn't Want To Know")
Press release
Checklist
Glossary
FAQ
How-to
Landing page
Text structure, content length, alignment and many other features of the content are automatically adapted to the selected text type.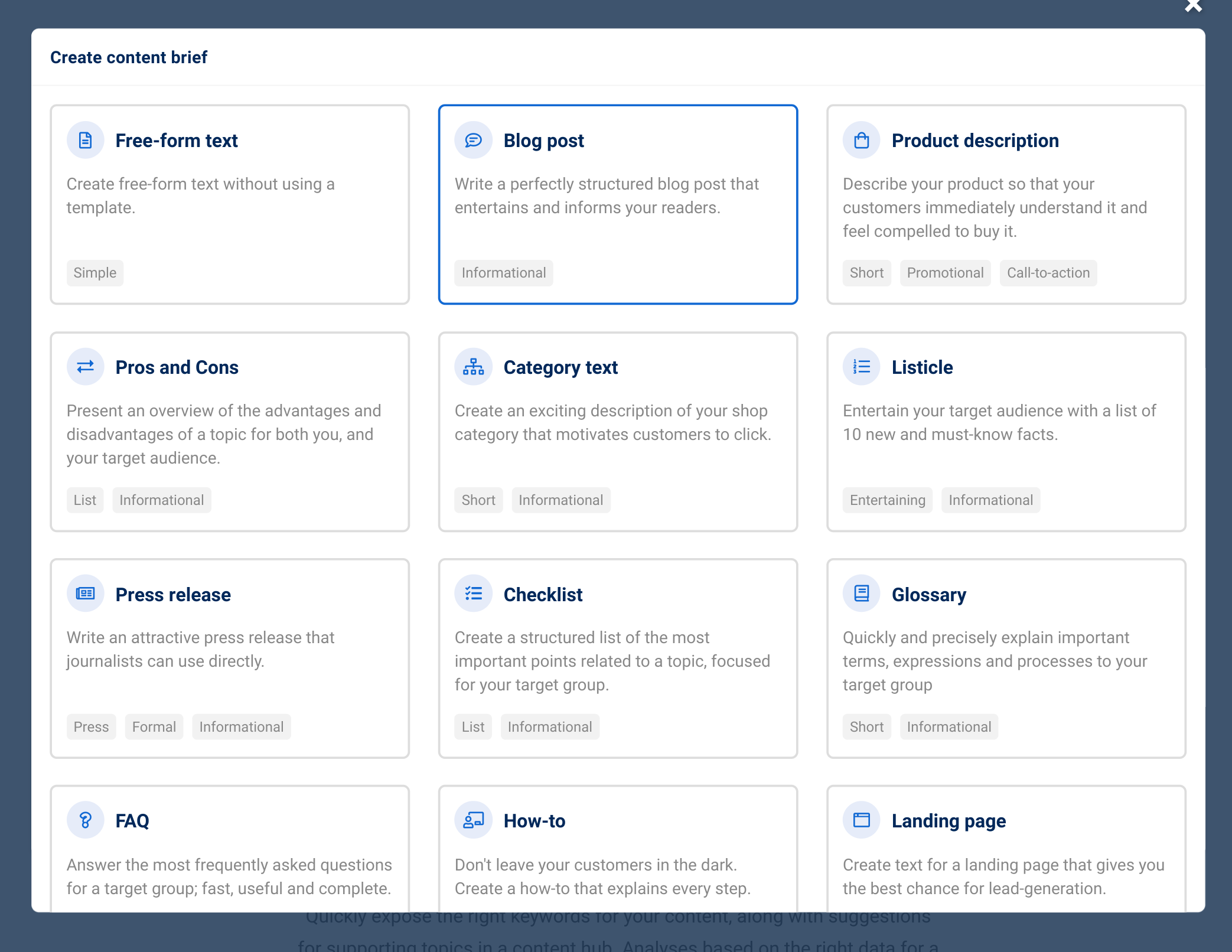 As usual, we supply the OpenAI interface with the correct environment from the Google universe – which keywords do competitors use, how do they describe their offers, how do they build their websites and much more – this combines the advantages of the OpenAI interface with our data from the Google SERPs, improving the chance that the result will work with users, and with Google
Spell and plagiarism check.
In order to preserve the still-essential human creation and editing process and to make it as comfortable and error-free as possible despite all the advances in AI development, we have integrated a spell checker into the editor:
As in the last version of the Content Assistant, the plagiarism check is now also available in the new version. You can use it to check, at the push of a button, whether the content has already been published elsewhere on the Internet.