In 2014 we launched the first version of Content Discovery, our search engine for finding the best content . The next version is now available and it has been completely revised, is significantly more powerful and more extensive with many new features.
"Build content for users, not for search engines" – nobody wants to hear this advice anymore. It's too unspecific, not very concrete and too arbitrary. But basically it's correct – analyse what is successful on Google, adapt it to your application and combine it with your ideas – and you have a blueprint for SEO success.
SISTRIX Content Discovery is our search engine for the best content on the Internet. All URLs known to us that rank successfully on Google are merged with valuable data: Onpage information such as the title, the snippet and other data, popularity indicators such as Facebook likes and Pinterest shares and domain-related metrics such as the Visibility Index of the domain.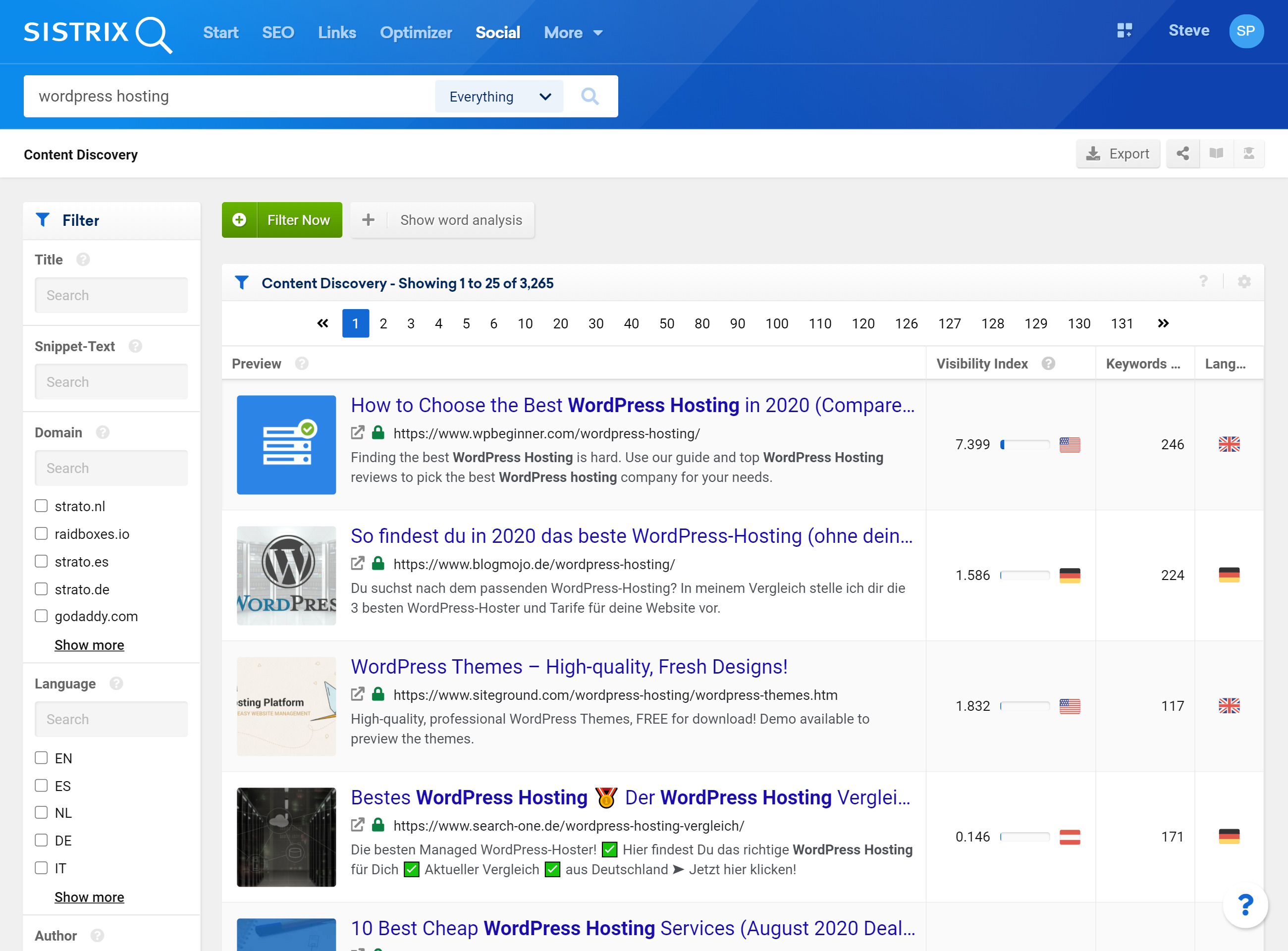 In the last few months we have completely turned our content discovery feature upside down.
Firstly, the databases have been massively expanded. Search all URLs known to us worldwide that rank for at least one keyword on Google. As of 26.08.2020 you can search 783,952,472 URLs and new content is added every day.
Secondly, the user interface has been completely redesigned. Filter results flexibly and individually in order to ultimately discover exactly the successful content that you need. The results are displayed in a fraction of a second and can be fully exported at any time.
The new, completely revised Content Discovery is now available in SISTRIX. Previously the social module was required in order to us this data but we are now making Content Discovery available to more users as part of their package. The SEO module now also includes Content Discovery at no additional cost.