The recently extended list feature in SISTRIX for Amazon allows you to analyse self-defined niches in detail. Identify successful brands, merchants and structure keywords by groups.
The integrated list feature has now become even more helpful: in addition to the 10,000 keywords you can store there, the Amazon search results and the corresponding products/brands/merchants can now be added at the push of a button.
If you have already created a keyword list, simply click on the green button in the upper right corner: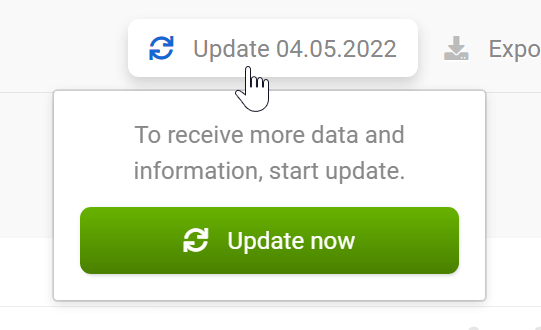 Under the menu item Brands and after updating the data, you can directly see which brands are successful in the environment defined by your keywords. You can select different views with the buttons above the table.
In the first image you can see, for example, that for a sample list of around 450 keywords related to the topic of cordless lawnmowers the brand WORX ranks 6th in the organic section of the search results. If you select the paid ads, the position directly improves to the 3rd place: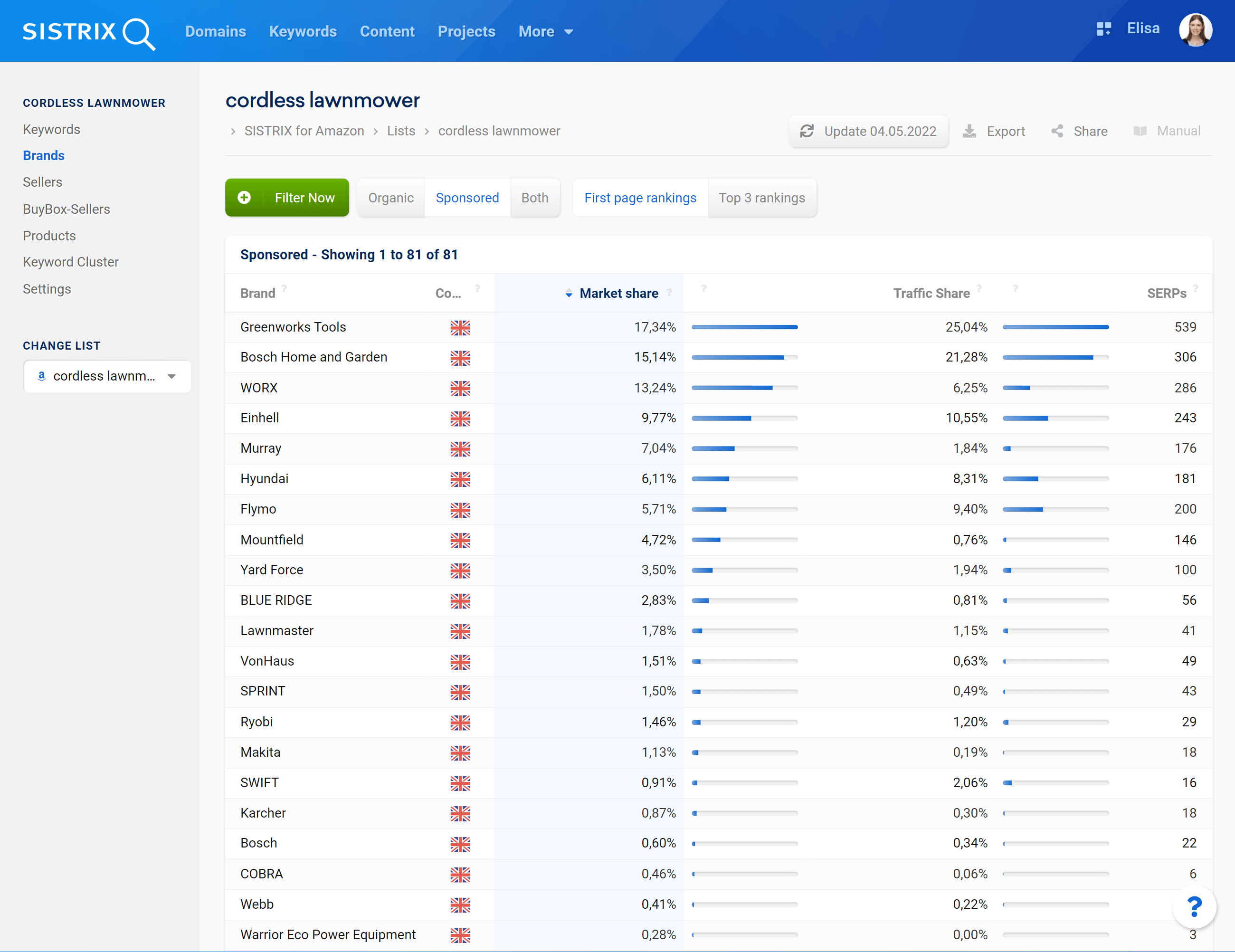 A comparable evaluation is also available for merchants that rank for your keywords, and also only for the merchants in the Buy Box. In these evaluations, you also have the opportunity to narrow the results down to organic hits, paid ads or both: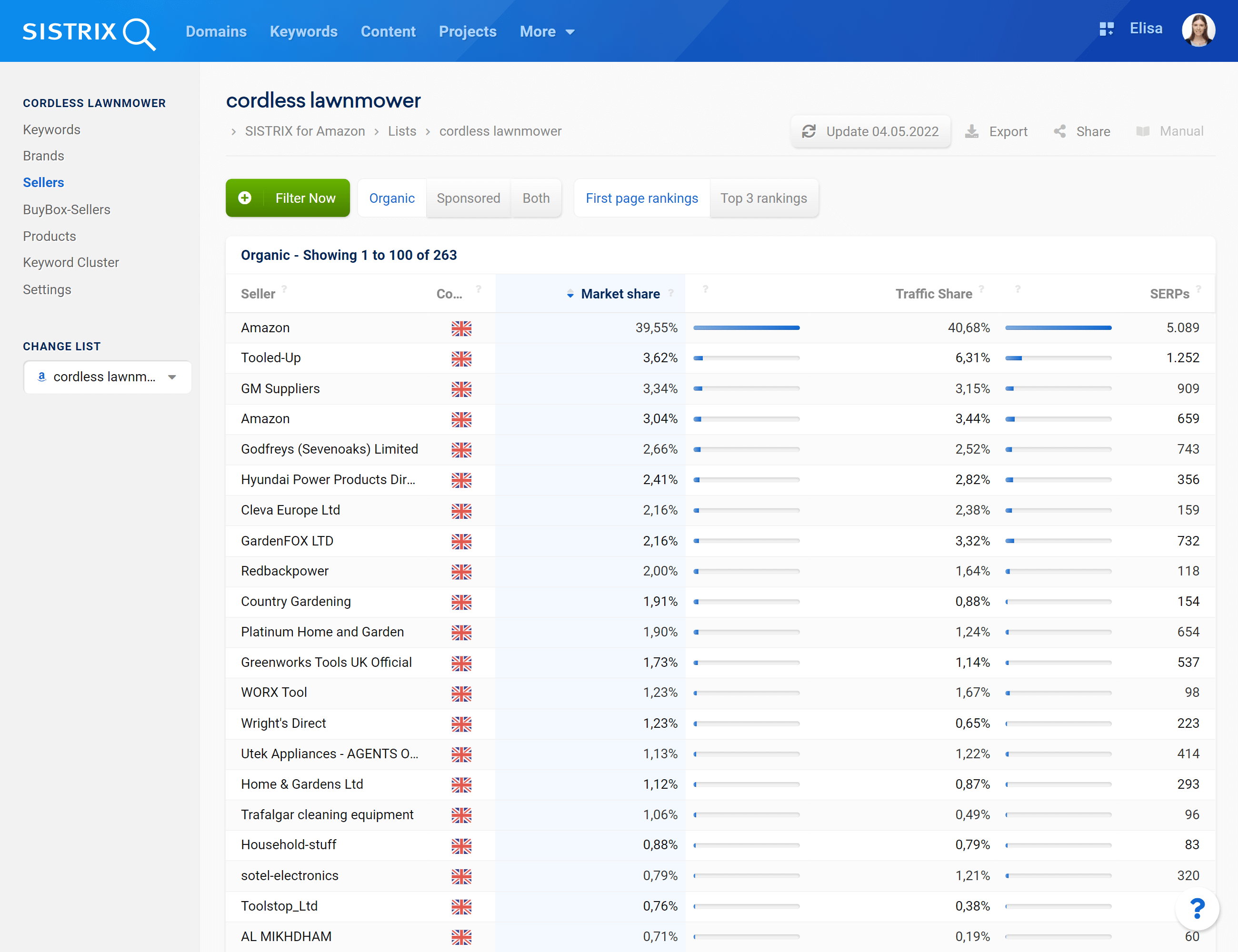 Under the menu item Products, you can find the ASINs that rank most frequently and also best for your set of keywords. Under Keyword Cluster, we help you organise your previously unsorted list of keywords and sort them into individual clusters: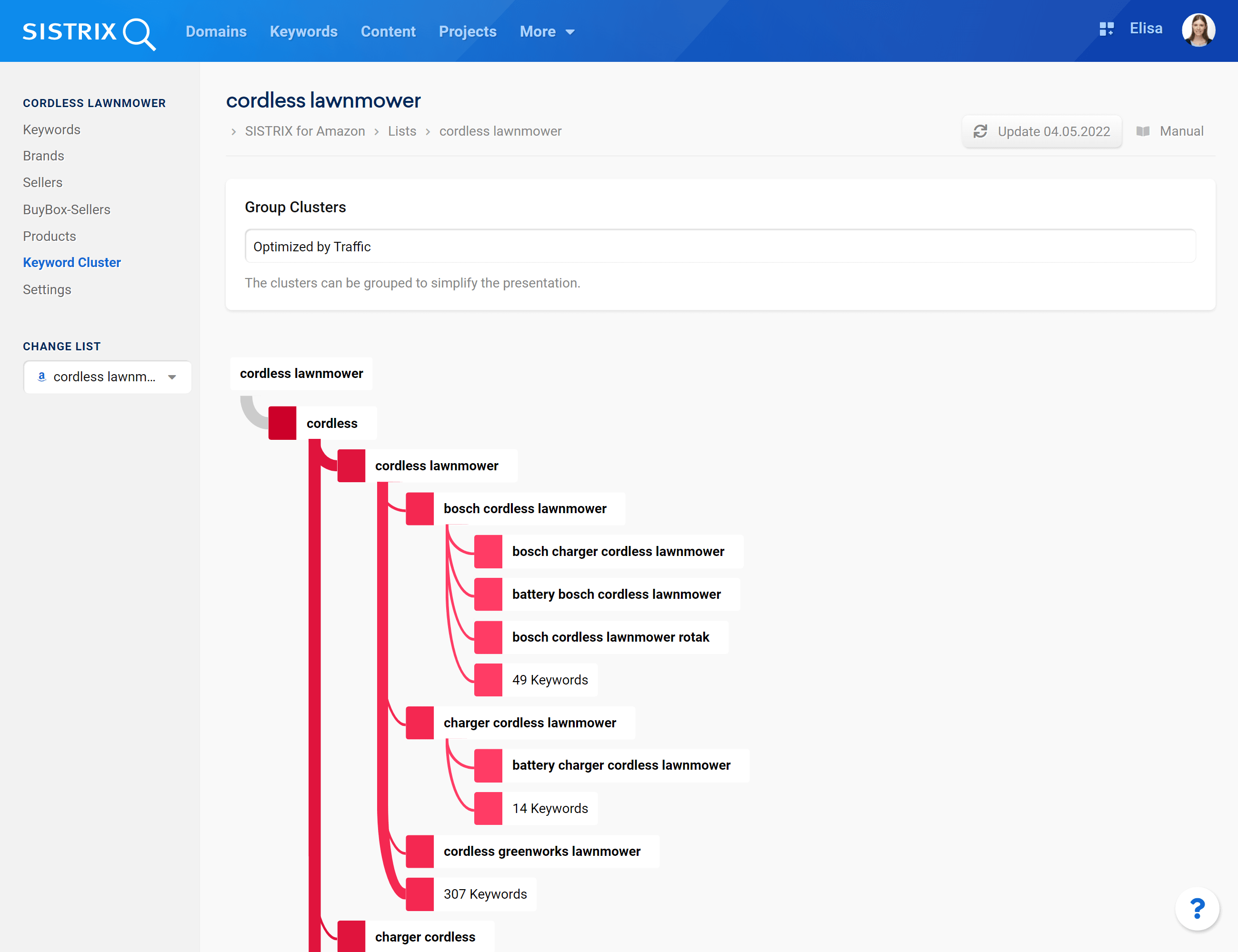 The revised list feature is now available for all Amazon keyword lists. Lists that have already been created will have the new function added to them when they are first opened, which may take a short moment depending on the size of the list.