Founded in 2009, Nerdwallet.com is now aiming for an IPO. Speculation is that the company could launch with a valuation of 5 billion US dollars.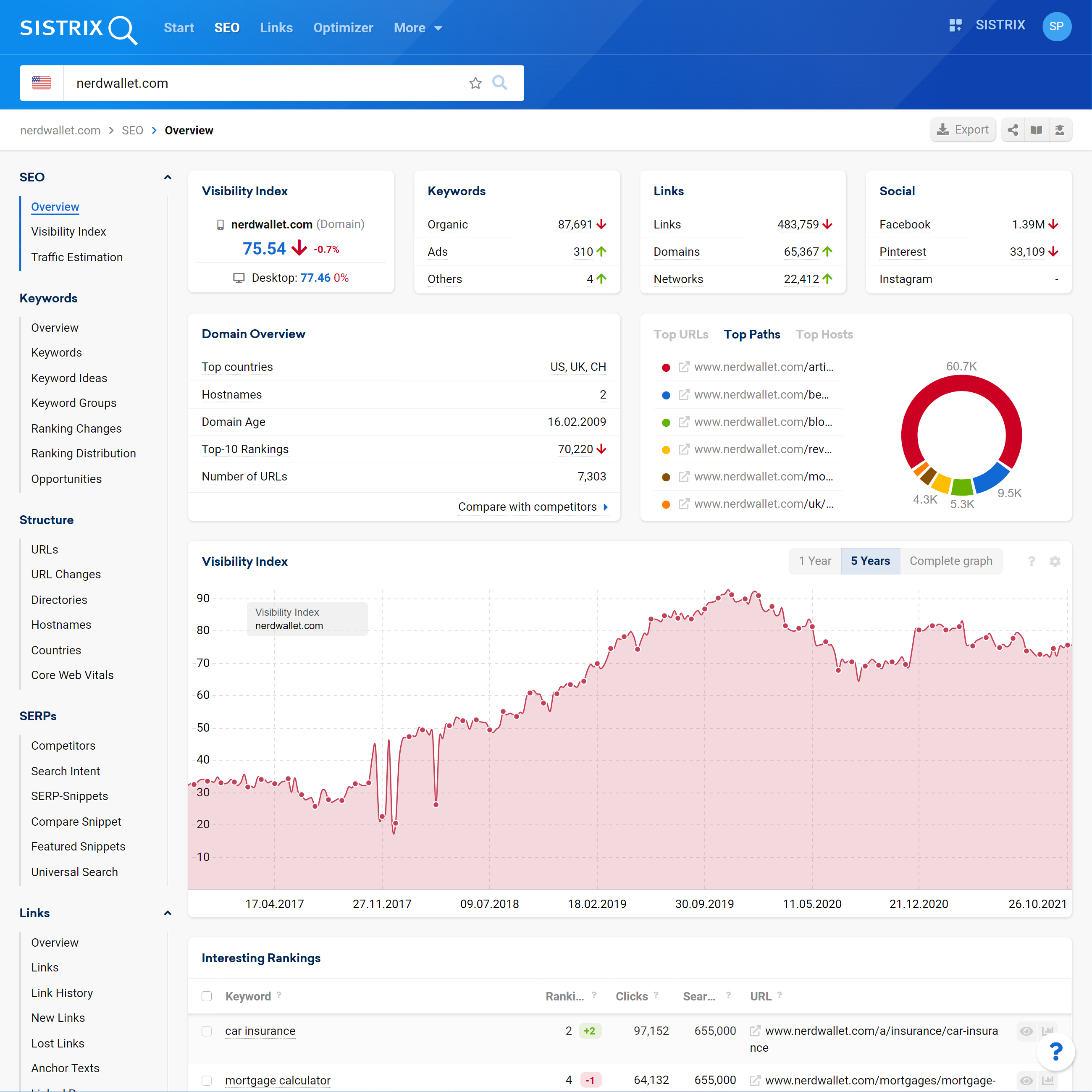 According to Similarweb.com, Search (Google) is responsible for around 86% of visitors to the website. 
Of the 21 million visits per month to the IPO according to S1-Filing, around 18 million would come from Google.

In the USA, the domain currently has a visibility index of 75 points, making it one of the 100 most visible domains on Google in the USA – roughly on-par with npr.org or netflix.com
If you look at the keywords, everything that is represented promises a lot of clicks in the industry: "mortgage calculator", "car insurance quotes", "best credit cards" and many, many other search queries with high click prices.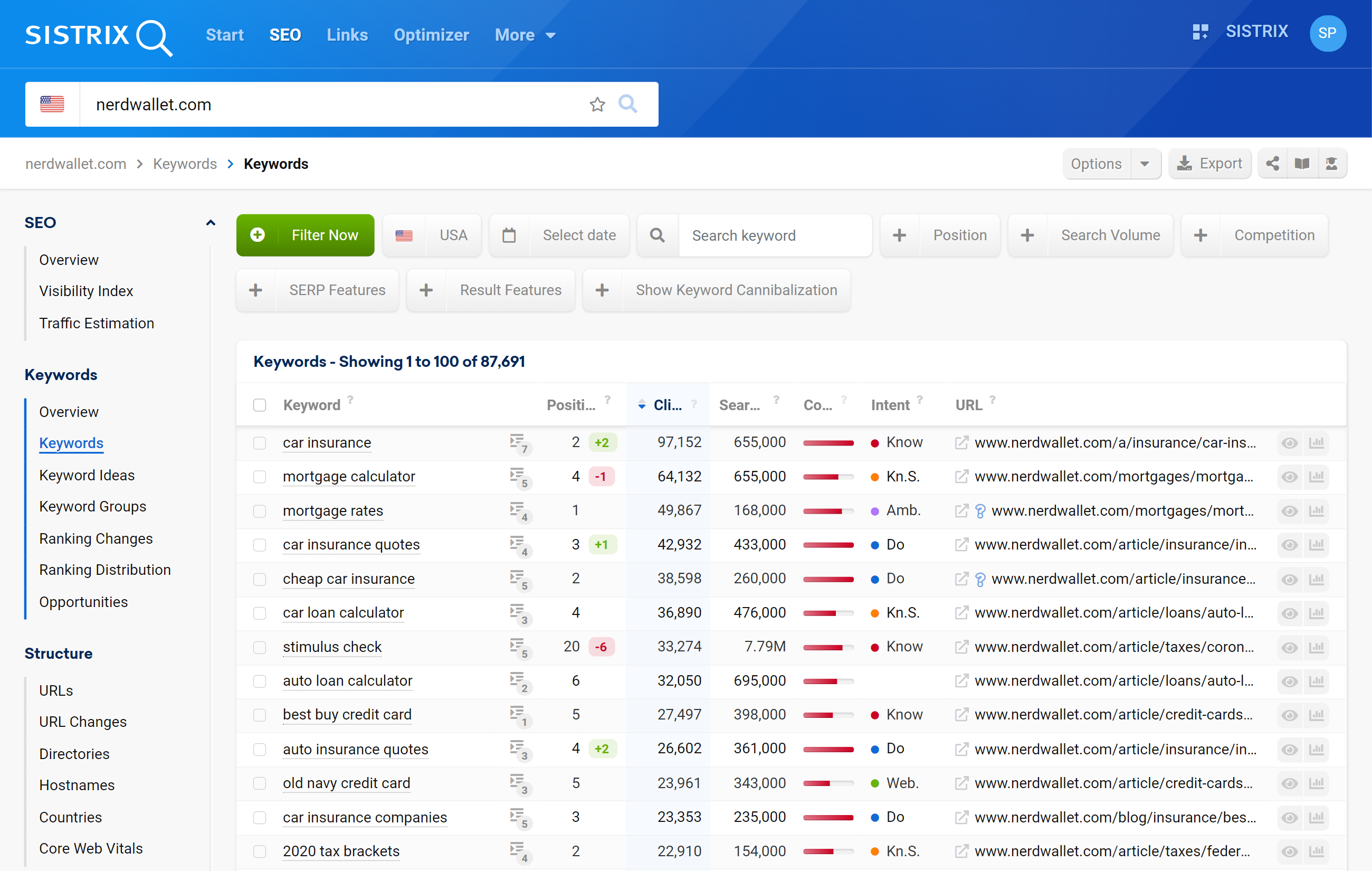 In its S1 filing, nerdwallet.com is very transparent about its dependency on Google: "We are dependent on internet search engines, primarily Google, to direct traffic to our platform, including our website."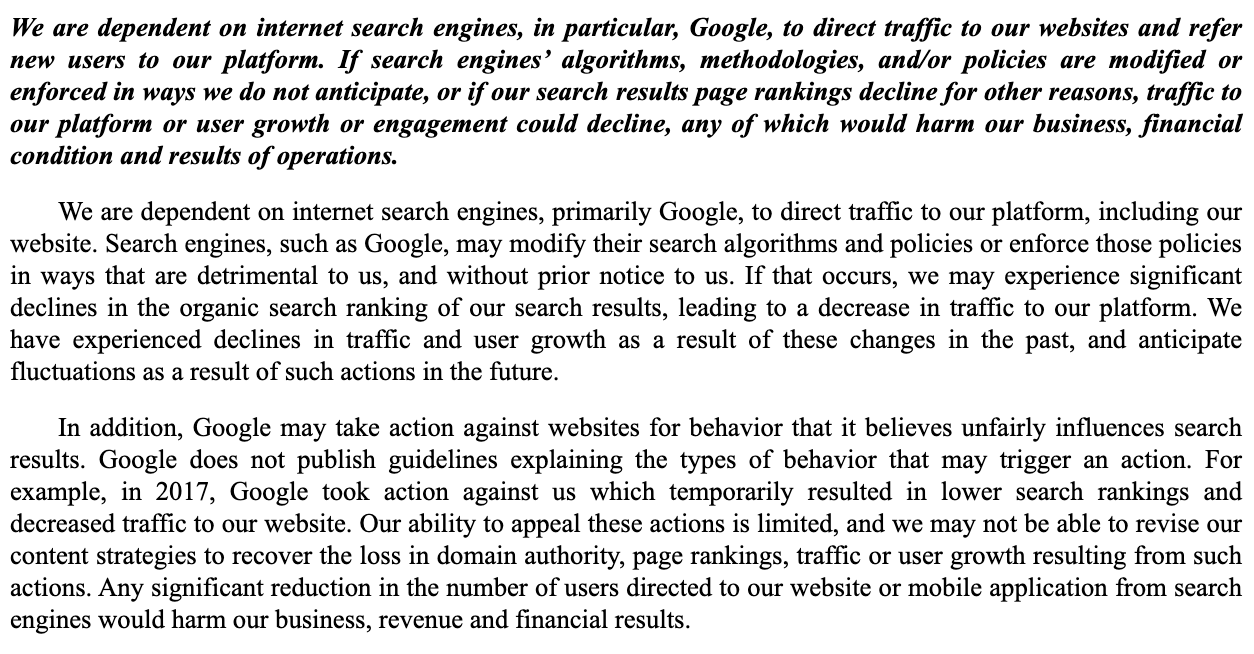 In 2017 there was apparently a short-term manual penalty. Nerdwallet confirms the drop in the visibility index: "[…] in 2017, Google took action against us which temporarily resulted in lower search rankings […]".
It is also interesting that Nerdwallet actively targets search result features such as FAQs and featured snippets: "optimizes page structure to increase visibility […] also for Google's premium features such as FAQs, featured snippets, and video results."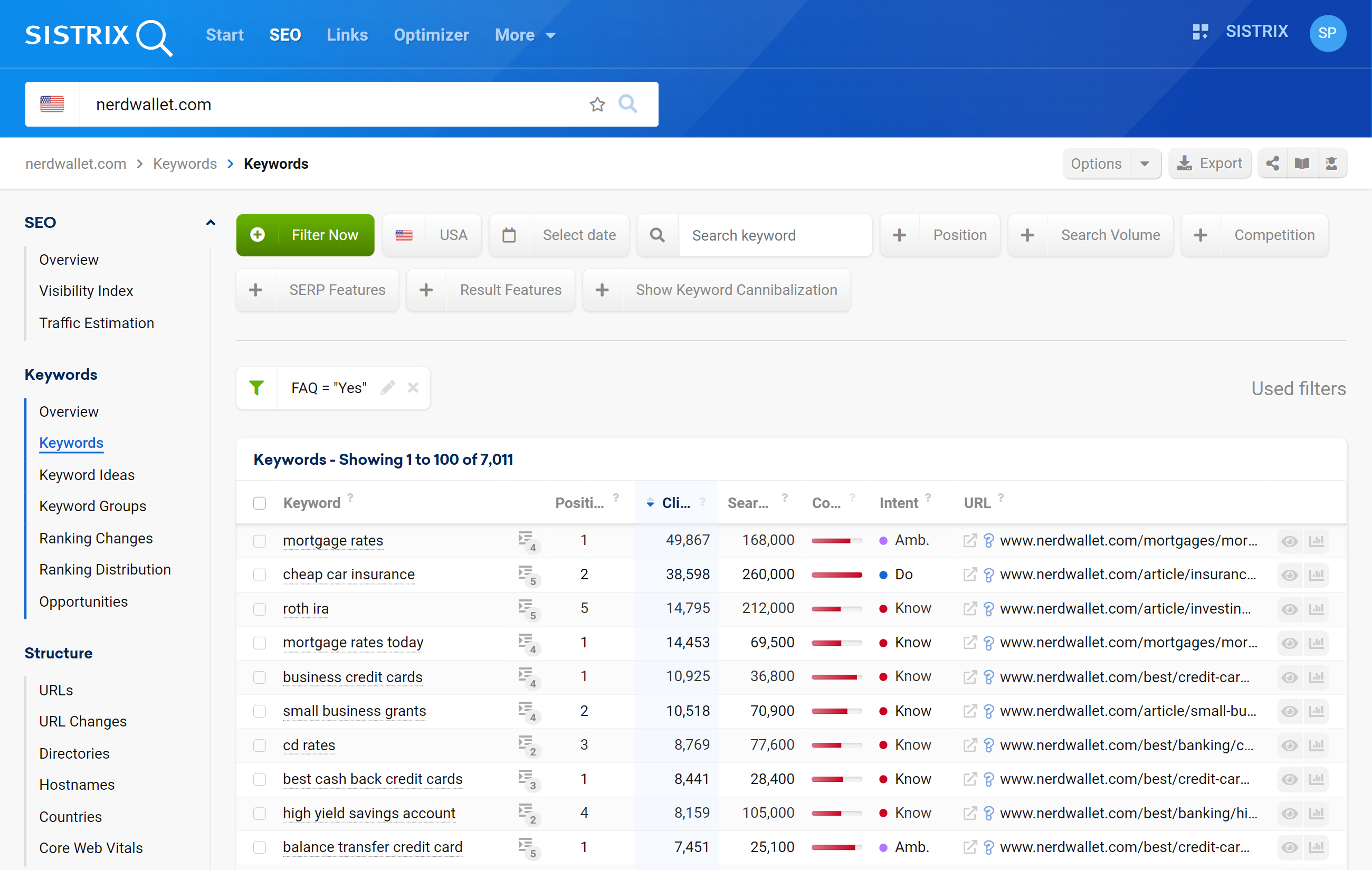 Update: 27th October The S1 filing was updated on the 26th October with a launch share price range of $17-19 per share.