The US government is bringing a lawsuit against Google. The allegation: A hindrance to competition in search. The case is expected to be the largest since the monopoly lawsuit against Microsoft 20 years ago.
For more than a year, US Attorney General William P. Barr has investigated the business of Alphabet subsidiary Google and today has filed a lawsuit before a federal court in Washington D.C. The accusation is that Google uses illegal methods to defend the search monopoly.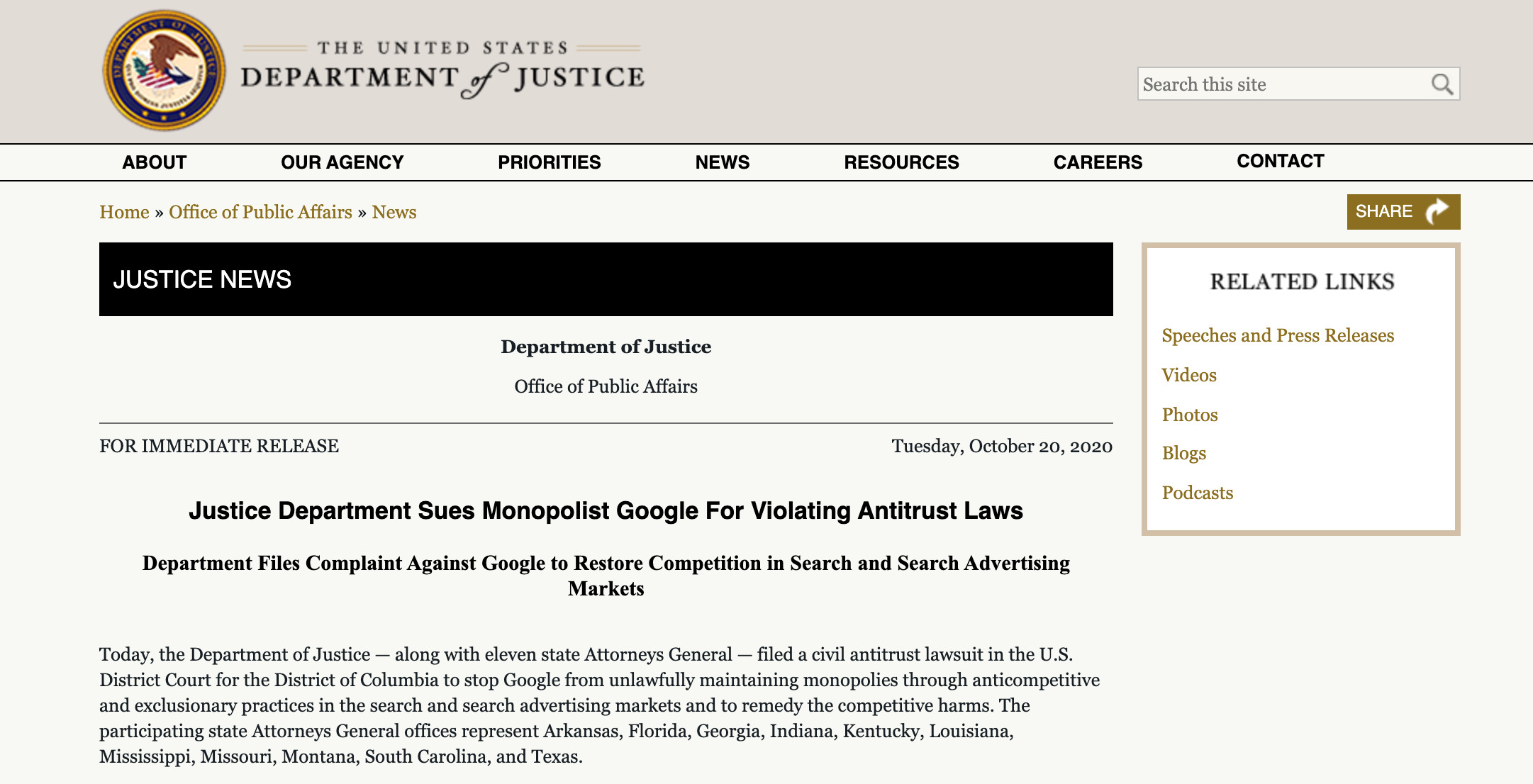 It's all about agreements like the one with Apple. Every year, Google pays over a billion euros to be the single exclusive search provider on the iPhone. There are also similar contracts with other providers. The allegation is that these contracts have defended the search monopoly and have caused competition and innovation to suffer.
These allegations are nothing new to Google. In Europe, three lawsuits against Google are pending or on appeal, and other countries such as Australia and England are currently examining whether to bring their own antitrust or monopoly lawsuits.
Google (current cash reserve: around 120 billion US dollars) regularly declares that there is strong competition in many vertical search markets, such as Amazon in product search or Booking.com in hotel search.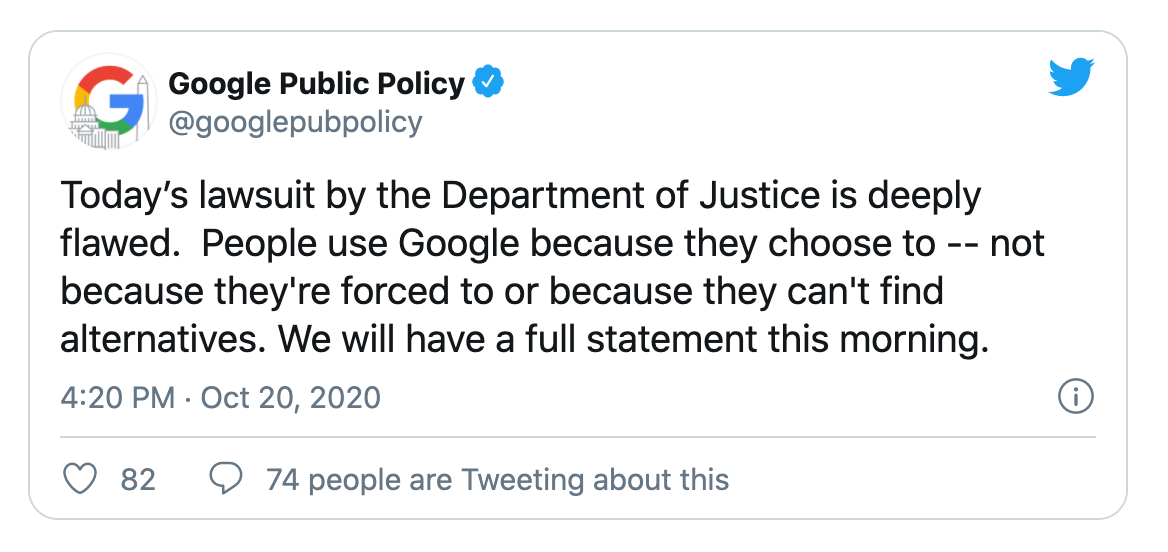 Numerous US states are expected to join this lawsuit or to initiate their own legal proceedings. The investigations against Amazon, Facebook and Apple that began at the same time as Google have not yet led to any indictments.
From an SEO point of view, the lawsuit is an interesting development. In recent years, Google has clearly been trying to squeeze more income out of the existing search business. More advertisements, indistinct labelling of advertisements, new (advertising-financed) verticals are just a few examples. See also my report from New Year 2020: Google will be your competitor.
The lawsuit could now lead to a rethink at Google; In order to prevent a breakup or event stricter requirements, Google will have to think very carefully about the limits it wants to test in the near future.