Back in May 2020, Google announced that with a Page Experience update, the loading times of websites would also become an official ranking factor. Today, Google has confirmed the specific date: May 2021
Google has promised to announce the page experience update six months in advance. And that's exactly what they did in an official blog post today: In May 2021, the Core Web Vitals will become an official ranking factor in the Google SERPs.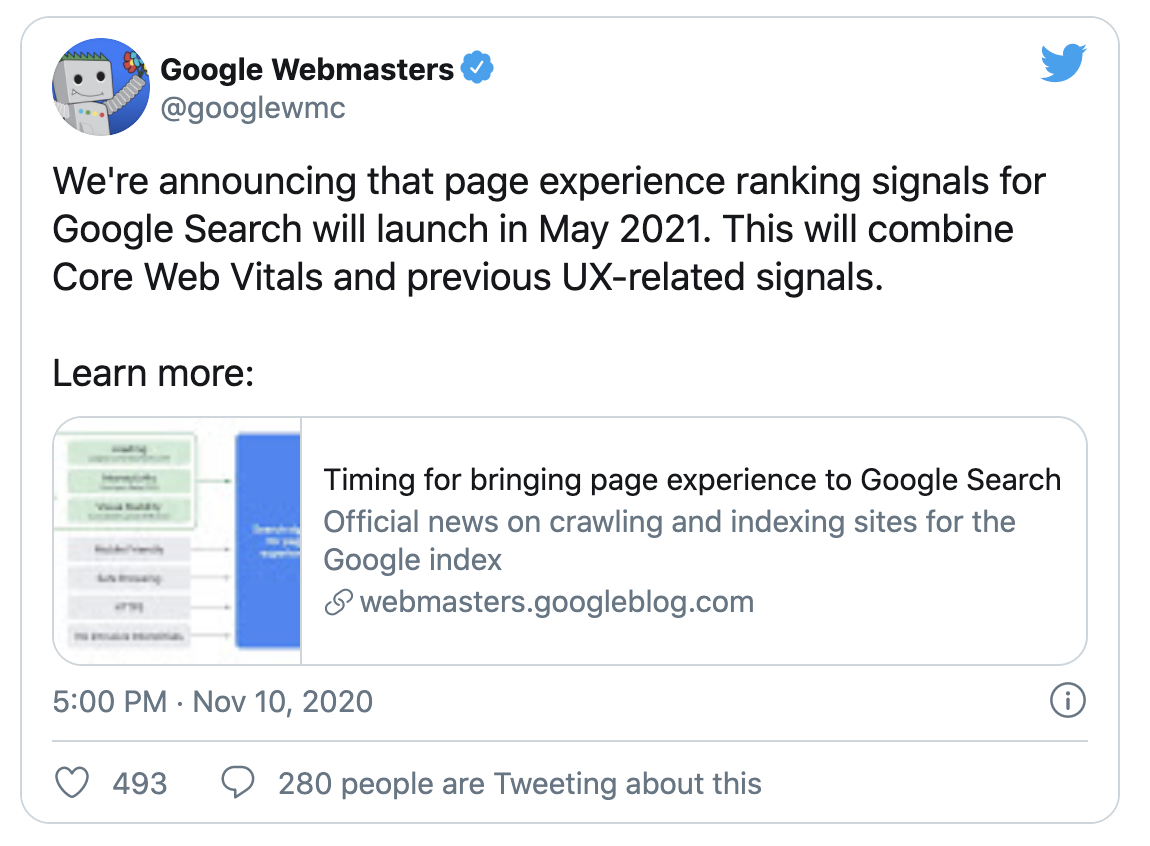 These six months may sound generous, but depending on the size and complexity of the page, the time can quickly become tight. We already invest in our own public website, based on WordPress, a few weeks ago in order to achieve decent values.
Good pages will be featured in the SERPs
In addition to the specific date, there is also an additional, new and interesting point in the blog post. Google plans to have pages that meet the Core Web Vitals highlighted in the SERPS:
Visual indicators on the results are another way to do the same, and we are working on one that identifies pages that have met all of the page experience criteria.
There are currently no examples of what this could look like, but the idea is exciting and, in addition to being used as a ranking factor, could be another motivation for site operators to pay attention to the topic.
What you should do now
Time is running out. At SISTRIX, we have published a lot on the subject in the last month and have also covered all the necessary bases in our software. If you want to start optimizing now, here is our content on the subject: