By using our historical data you can find out what URLs are shared the most for many search terms. By using this data you can analyse the URLs and find out what type of content might have a better chance of being shared.
To start your social content discovery, use the "Social" button on the header of the SISTRIX toolbox.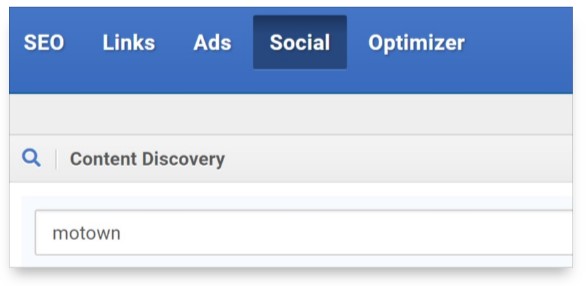 Enter a search term into the search box and we'll return an ordered list of results for you.
The data includes information on the Title, URL, the date it was discovered along with the language and number of shares across all networks. You can refine the search list by selecting a domain, a date range or source language from the selection boxes on the left.
Before writing content for your social networking campaign it might be beneficial to take a look here to see highly-shared content format and, in some cases, the comments that it attracted.
If you also use the SISITRX SEO module, you can try viewing the URL visibility to see if it also ranked, in which countries and when it was first ranked by Google.