The Helpful Content Update that rolled out in August of this year was aimed exclusively at English-language content. With the latest iteration of the new algorithm, content in all languages ​​will be re-evaluated, for the first time.
Latest data can be found at the bottom of this article.
Google's declared goal is to place helpful original content high in the search results. With the Helpful Content Update, content that does not meet the requirements from Google's point of view should then rank worse than before.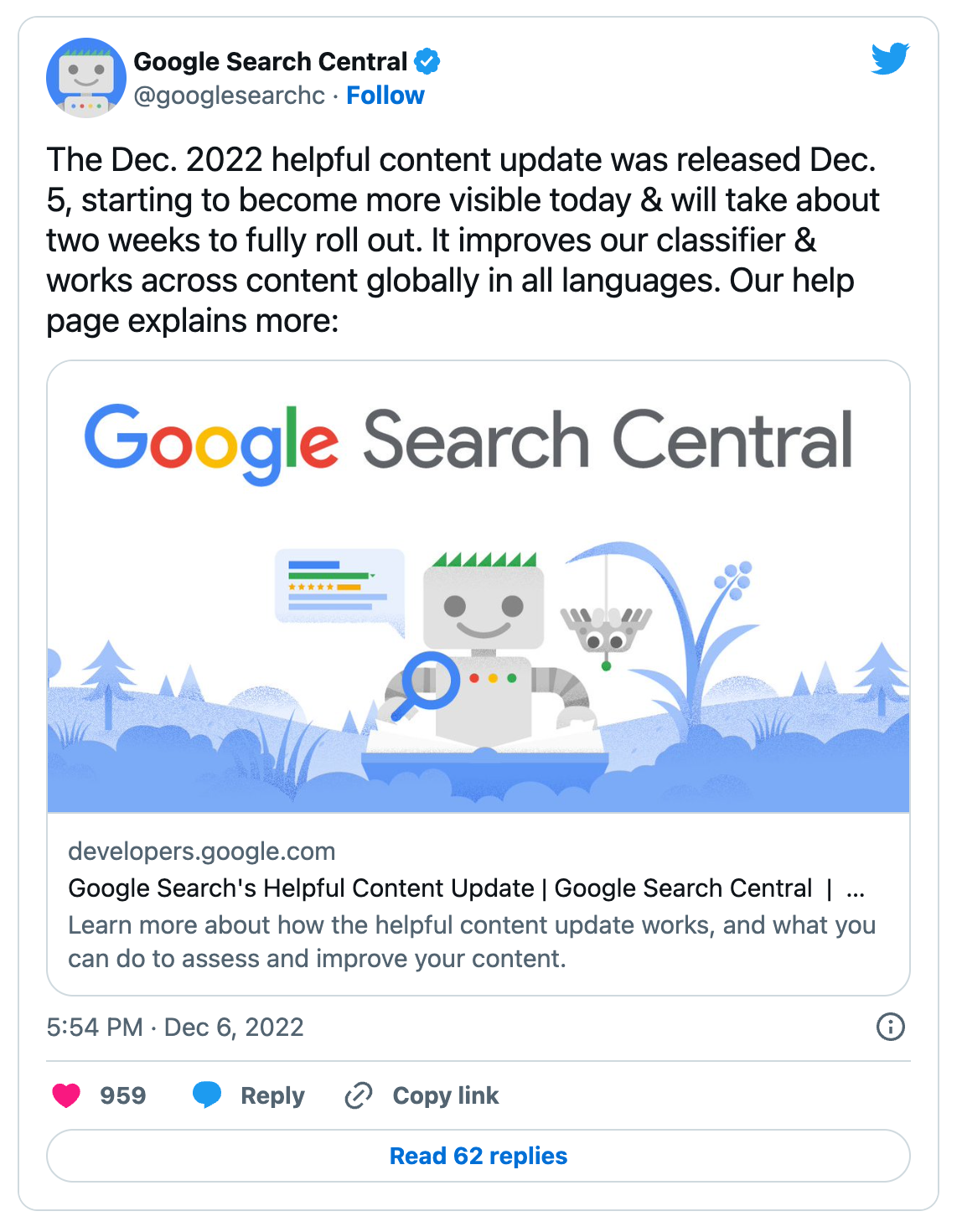 The second wave of the update is now also aimed at more than just English language content. It has been rolling out since the 5th December (Monday) but we don't currently see any major changes in the Visibility Index values. Naturally we're keeping an eye on the situation.
Against the background of the communication made in the first Helpful Content update, which was specifically controlled by Google, I am rather skeptical about the concrete effects. Google has yet to prove that they want to bring about real, relevant changes in the rankings and that the Helpful Content Update is not just a PR paper tiger.
We will update this blog post as soon as there is measurable news about this update.
Latest updates
While the update is rolling out we'll watch the data closely and report our findings below.
9th Dec (Day 5)
There are still no signs of significant changes across our SERPs databases. We're paying close attention to the Google Radar for Germany, UK, Italy, France and Spain and looking closely and the movers and shakers – the winning and losing domains since 5th December. Here's the radar for Germany:

The small uptick is no larger than what is seen regularly during our measurements. However, some candidate domains can be seen when looking through the significant losers, by percentage, since the 5th December.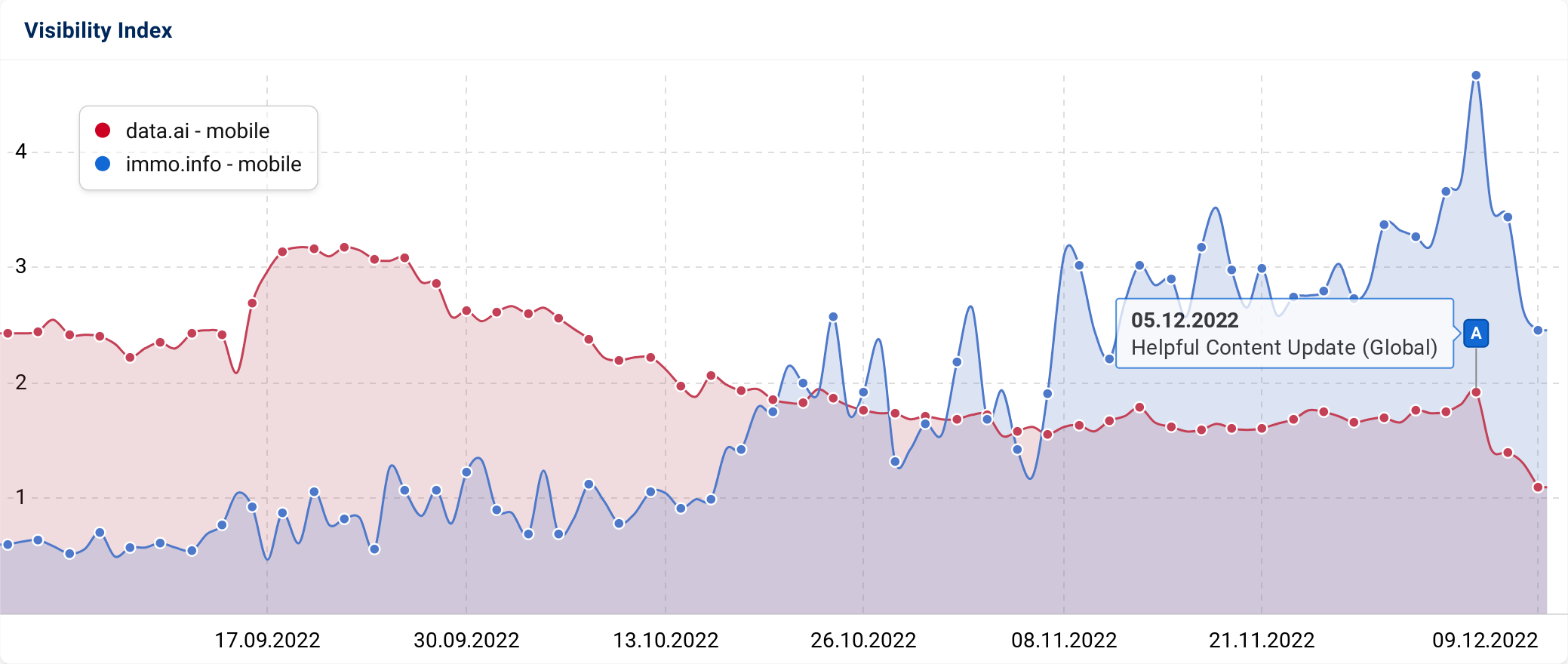 The two domains above have been seen in the data from Google Germany.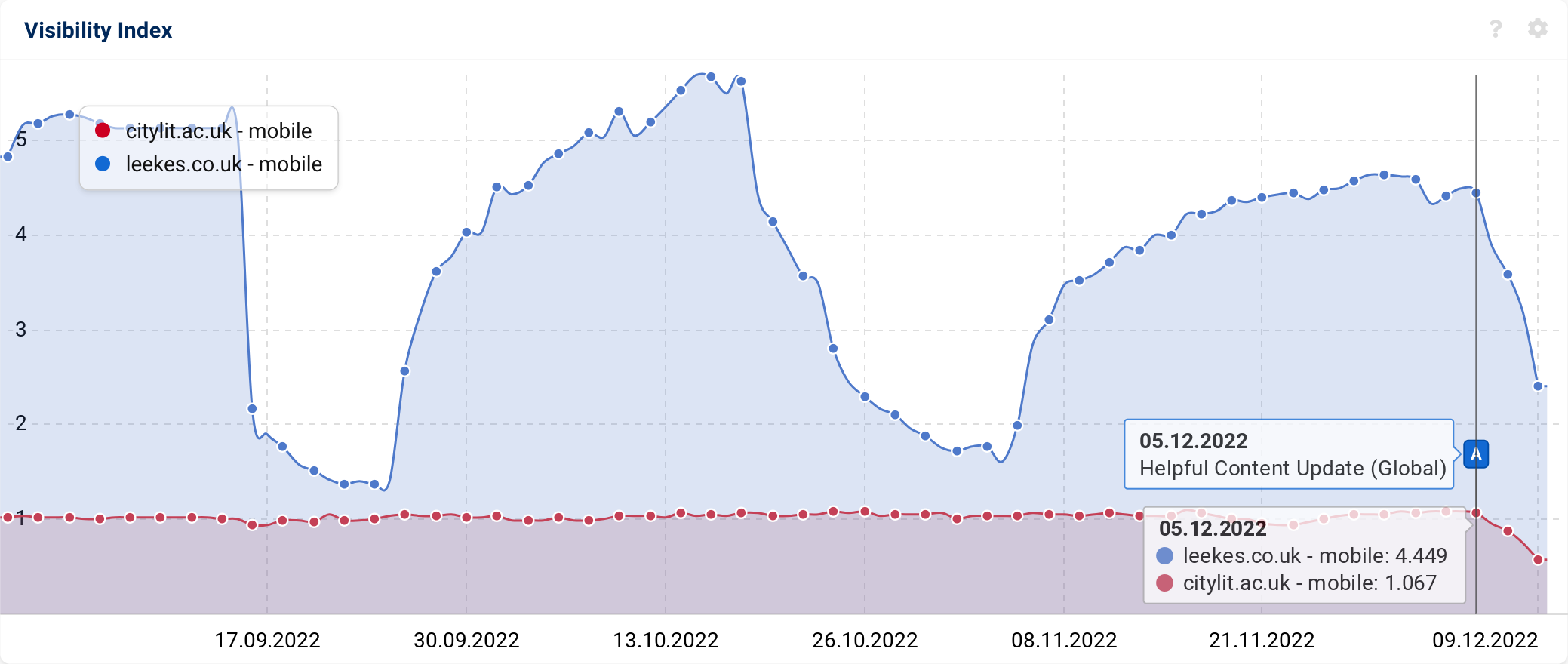 These two candidates from the UK search index also show drops from the 5th Dec. One appears to be generally unstable. Update: citylit.ac.uk has declared an IT incident.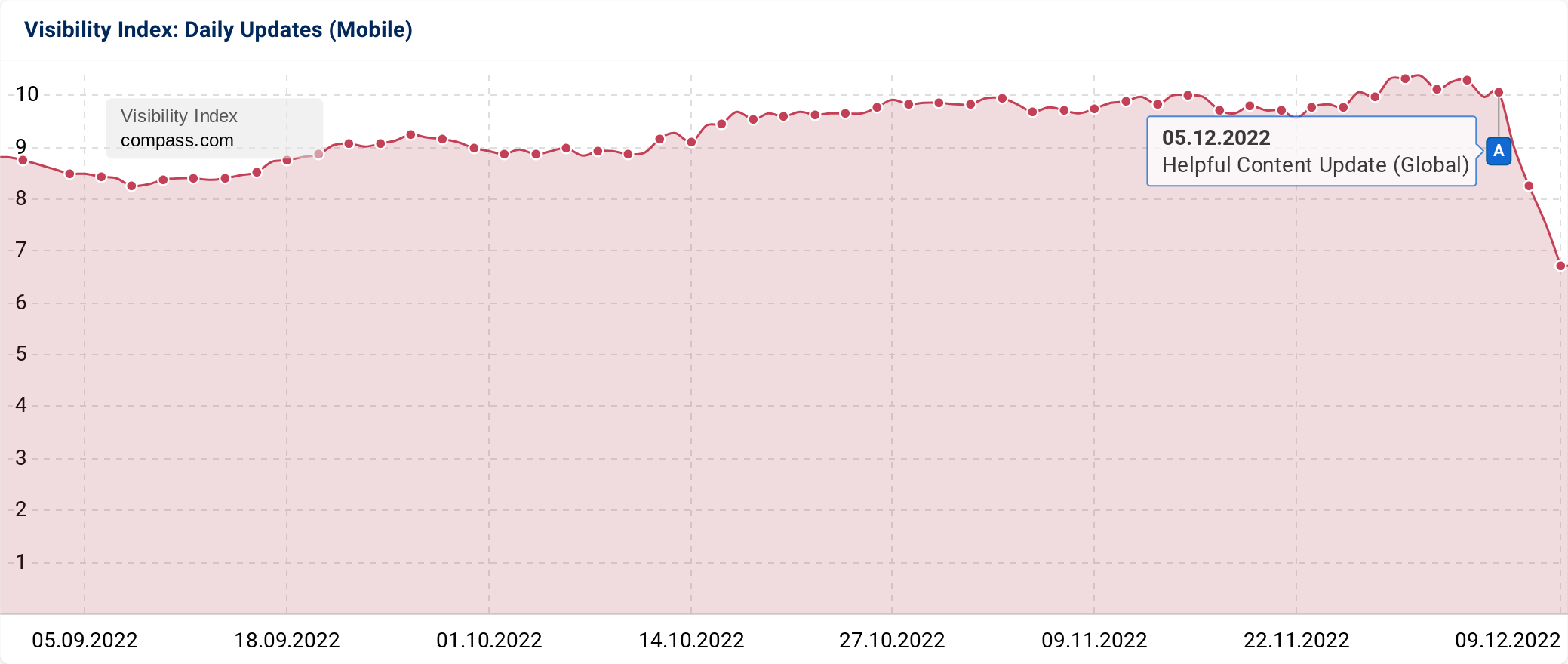 From the US Visibility Index another candidate.
15th Dec (Day 11)
All our country SERP movement monitors remain at low levels and, as before, we can only find a small number of established (VI > 0.5) sites that might have been affected.

Finally, as of late on the 14th, there is a new Google Link Spam Update rolling out.
We must stress that these examples were not easy to find and as always, even if a Google update does not widely affect the SERPs, it can have a big impact on the effected domains.