What does Euro, Black Friday, Gamescom and Rugby World Cup have in common? The Query Deserves Freshness (QDF) process, one that Google uses to adapt SERPs to current trends, is underway again as Rugby fans across the world start to prepare for Friday's kick-off.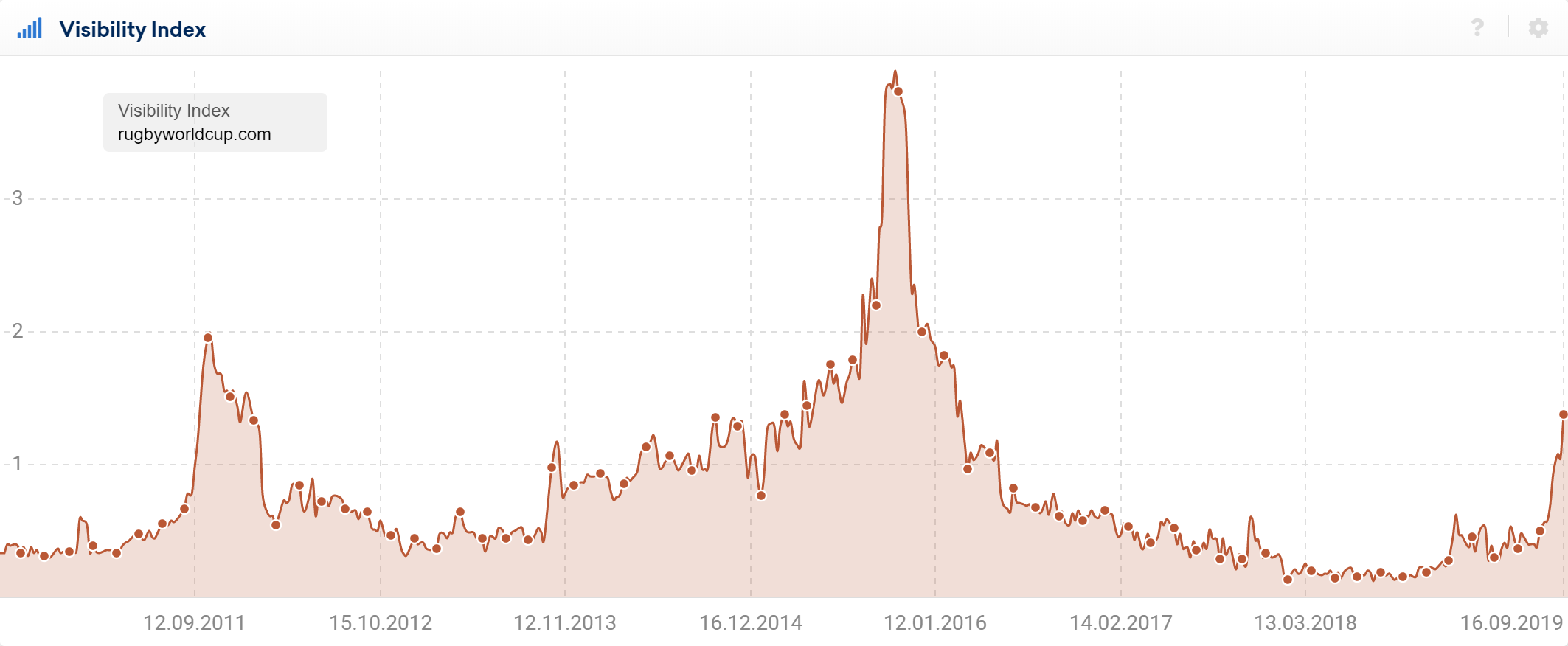 Over the last month, www.rugbyworldcup.com has gained rankings for over 200 core keywords, with "world cup", a generic search term, now a number-one ranking position for the rugby domain.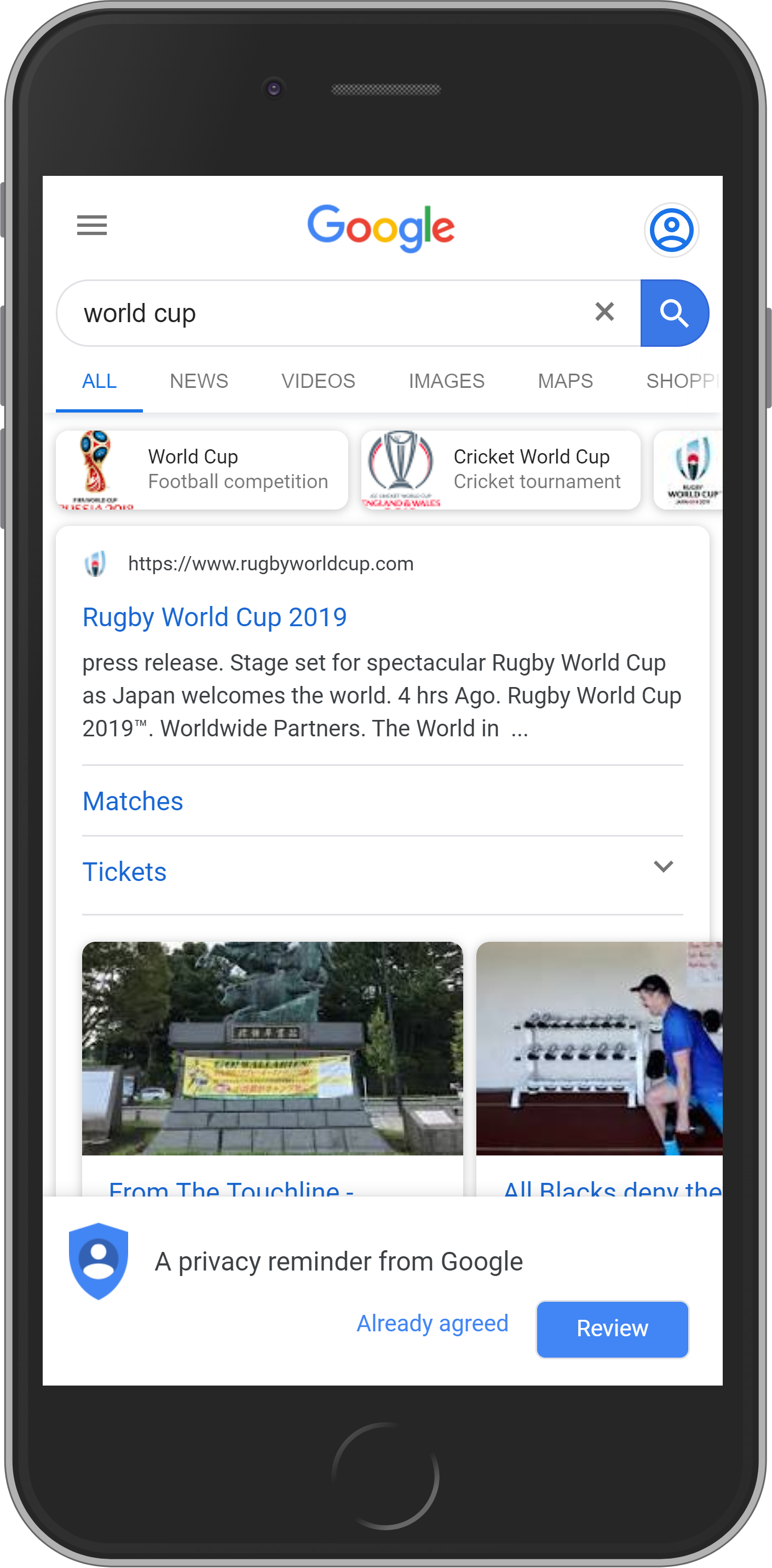 As the rugby world cup drew nearer, many SERPs have changed. The search term "nz rugby" for example , now includes the URL https://www.rugbyworldcup.com/matches, which suggests that many people might be searching for the next match fixture for the New Zealand team. (It's on Saturday, 18:45 local time.)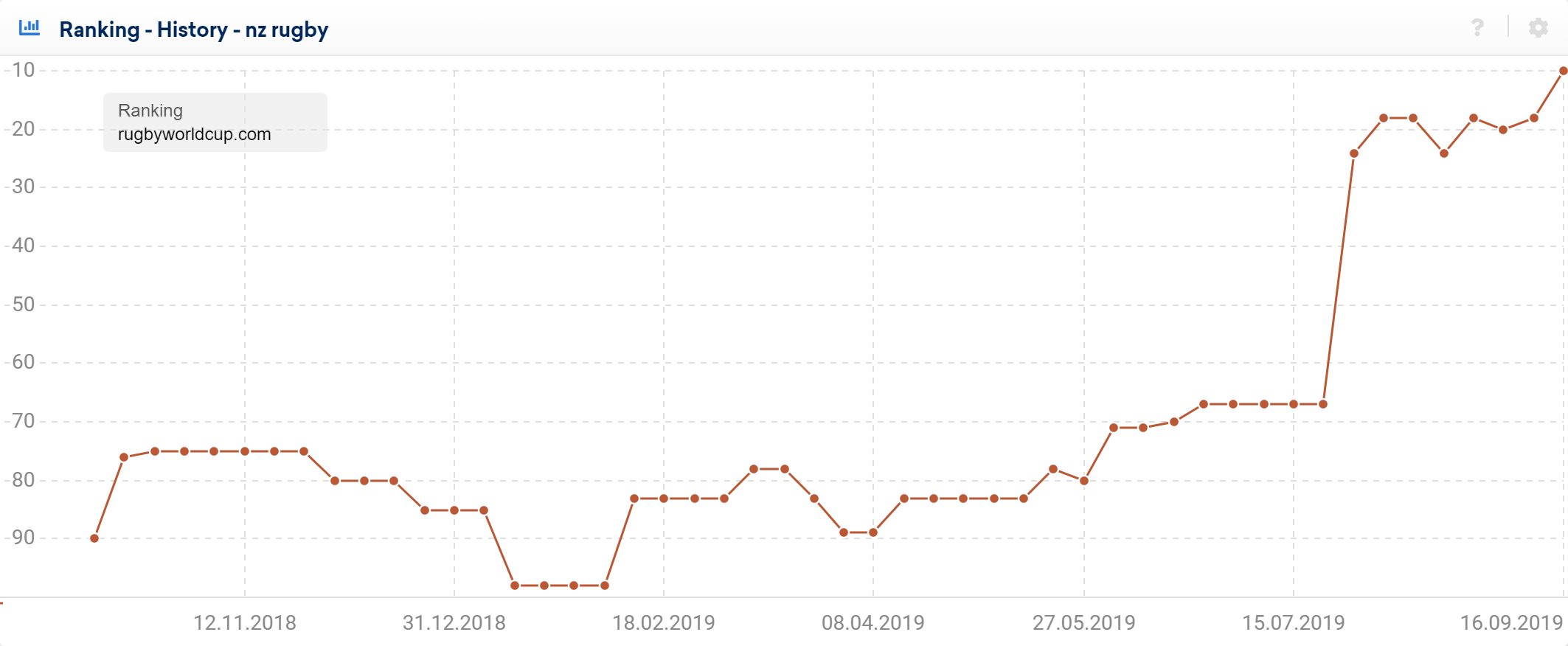 Many generic 'world cup' keywords belong to the rugby world right now. Here are 22 'world cup' keyword rankings for the rugbyworldcup.com domain.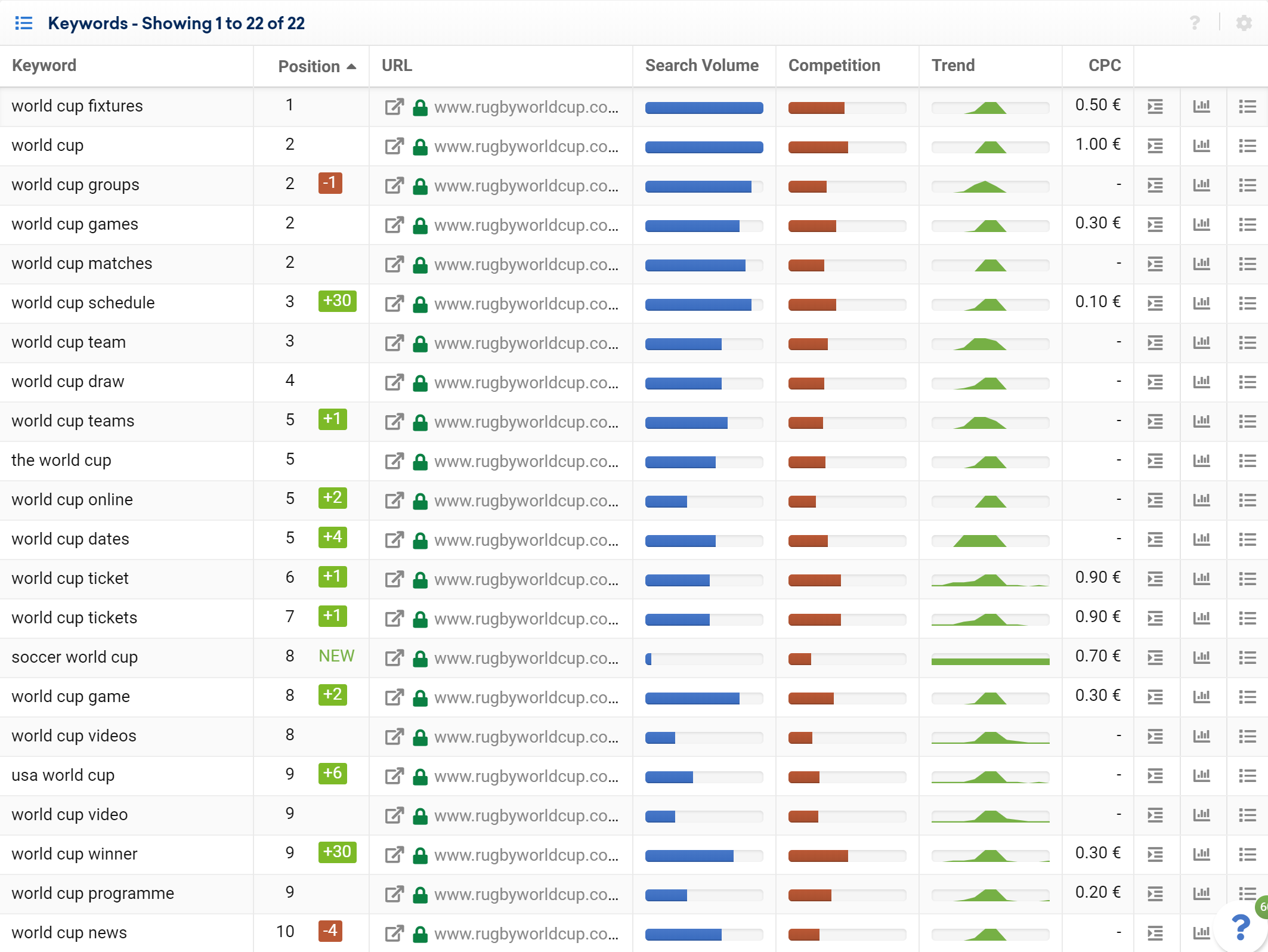 And how does Google know that something's going on? It's not rocket science, its responding to query changes.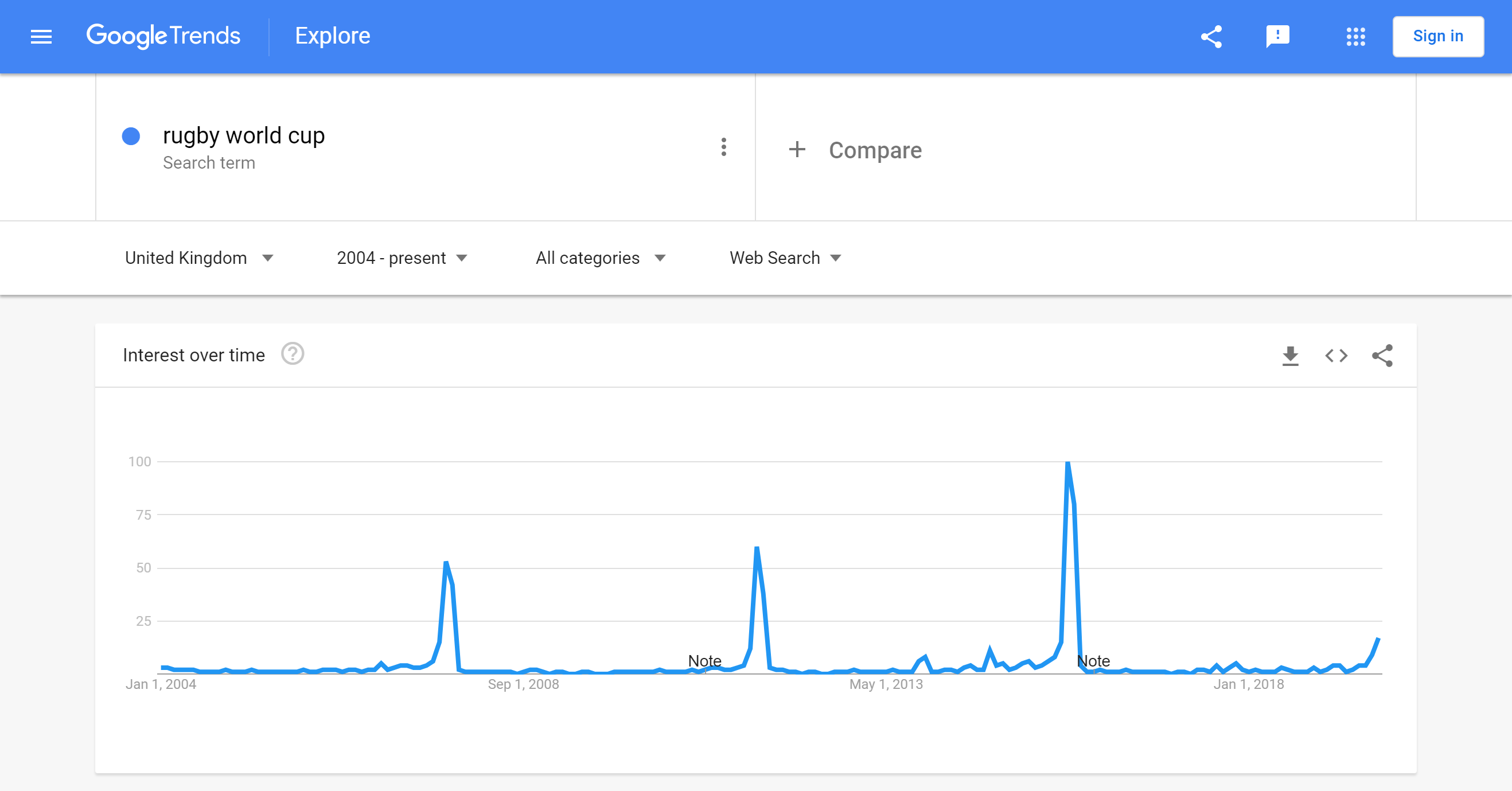 So what do Euro, Black Friday, Gamescom and Rugby World Cup have in common? Yup, they are all events that trigger a QDF process at Google when the event is relevant to some search queries.
Here's uefa.com ranking for the, mostly financial term, euro. Can you spot when the last UEFA Euro football championship was?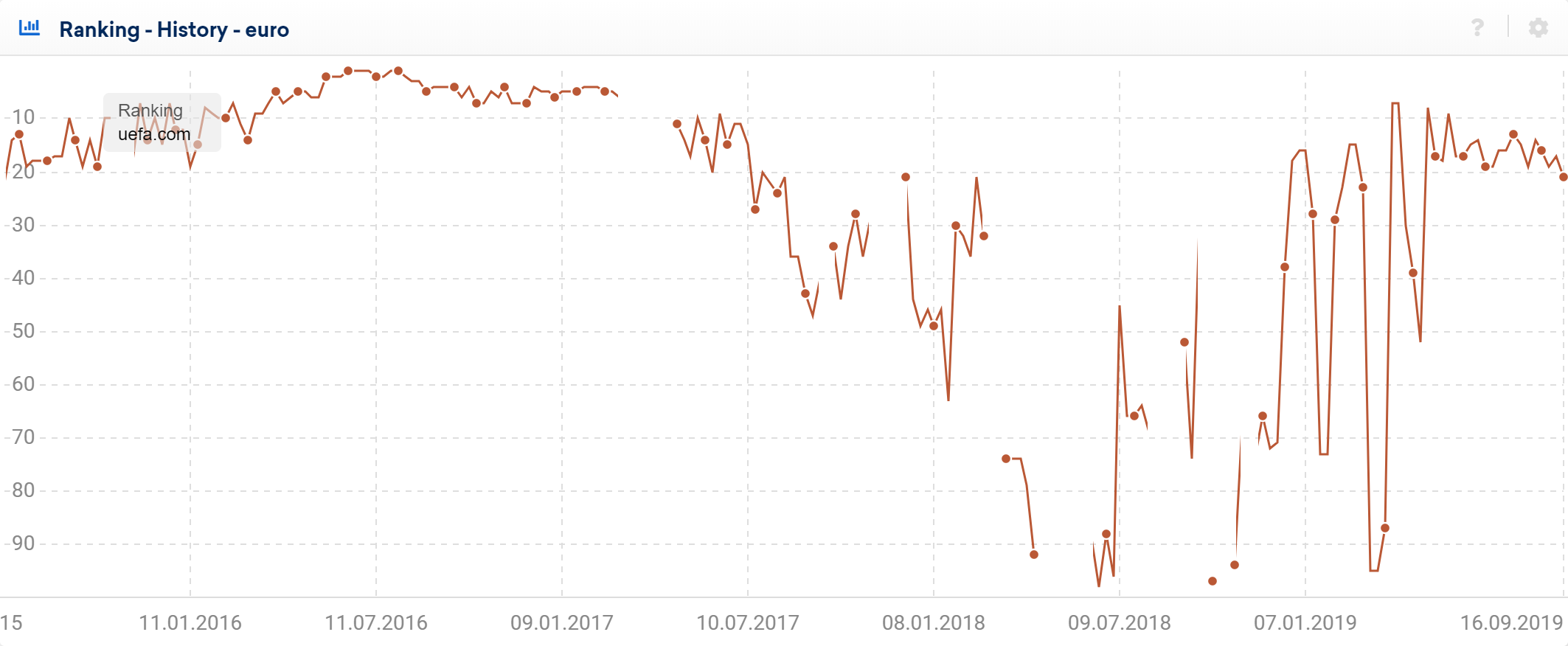 Here's blackfriday.com ranking well on most Black Friday events over the last 8 years.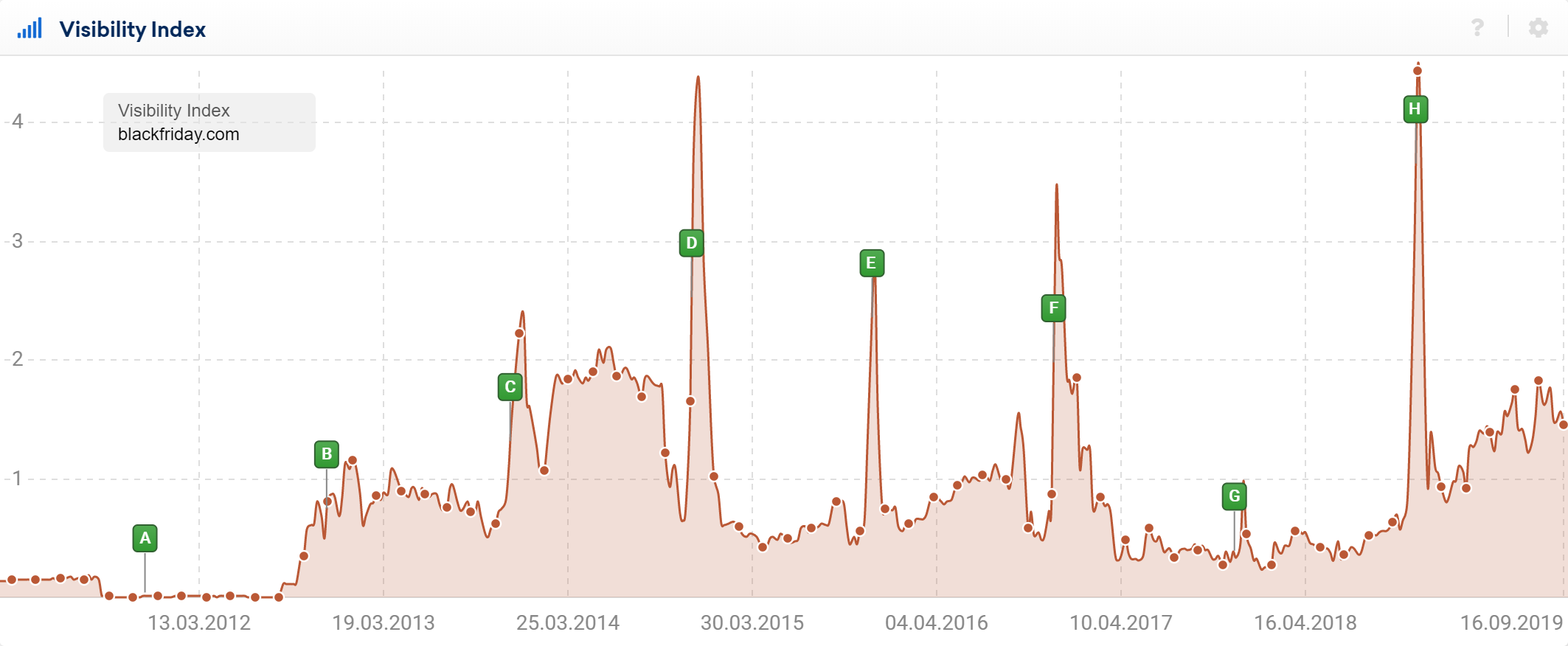 And finally, Gamescom, the huge gaming event held in Germany every year since 2009 has recently finished. Since then it has lost its short-lived top-10 rankings for generic search terms such as 'events', 'ticket' and 'train' in Germany.