There is still no clear recommendation to SEOs following the Medic Update. Even if you had implemented a recommendation it looks like that in many cases the second update was a kind of rollback: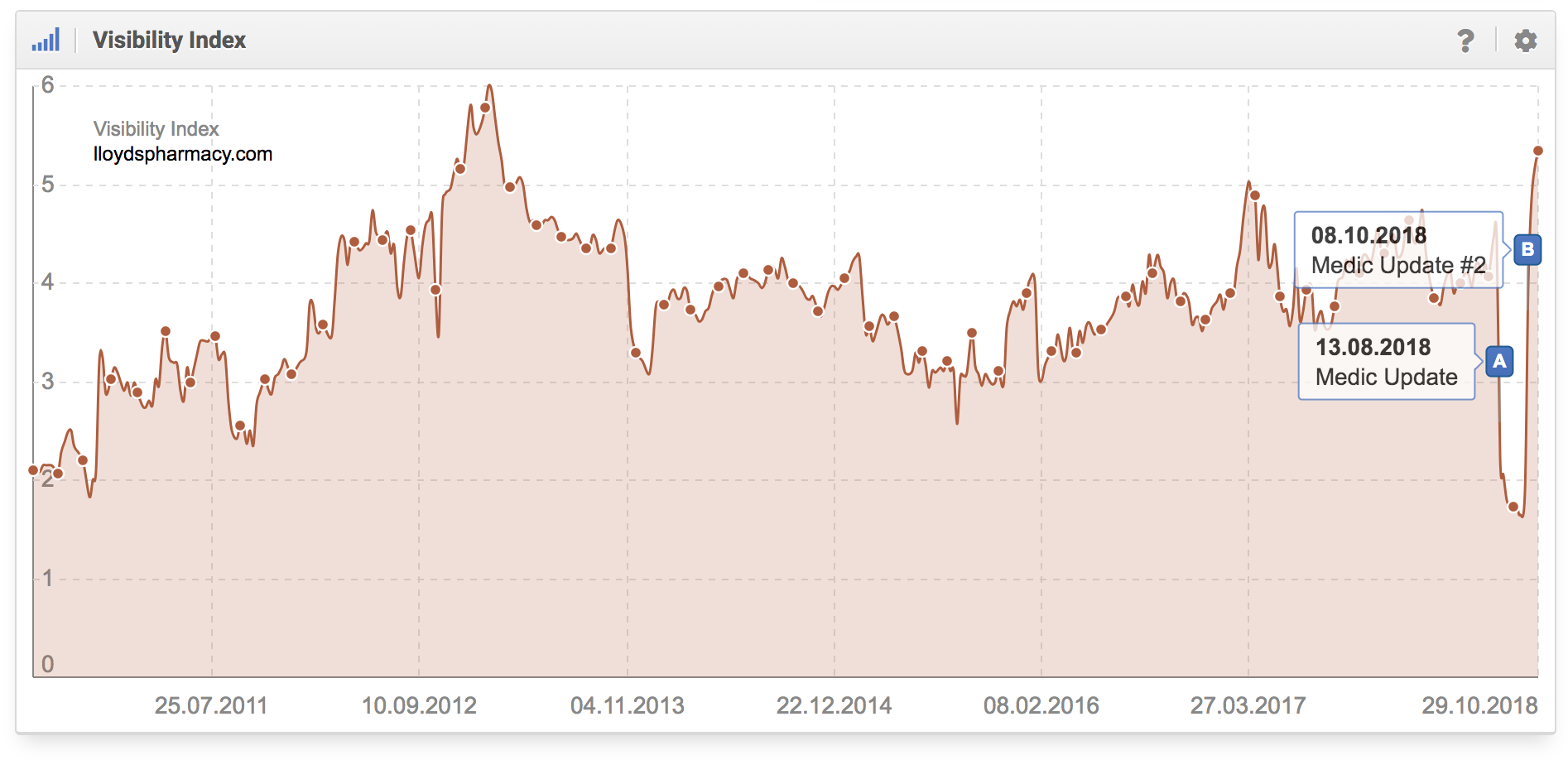 On average, it was domains that delt with sensitive topics that were affected by Medic more than other categories. As we explained to Search Engine Land: "Mostly health and finance pages have been affected by this update."… "But also, as you can see on the lists, e-commerces, educational as well as dubious automotive websites got their share of movement."
For those affected by this we're still recommending a look at the Google Quality Rater Guidelines. However, I would also like to explain why you should also take a look at your link profile.
Google Penguin Updates and Medic Update
Since the first Google Penguin Update rolled out in April 2012 we have been reporting on the winners and losers. If we take a look at the victims from different Penguin Updates in the past, we can now see that most of them reacted to the Medic Update too. (60%, from a sample of over 300 in Germany, USA, UK and Spain). Here some examples for different countries: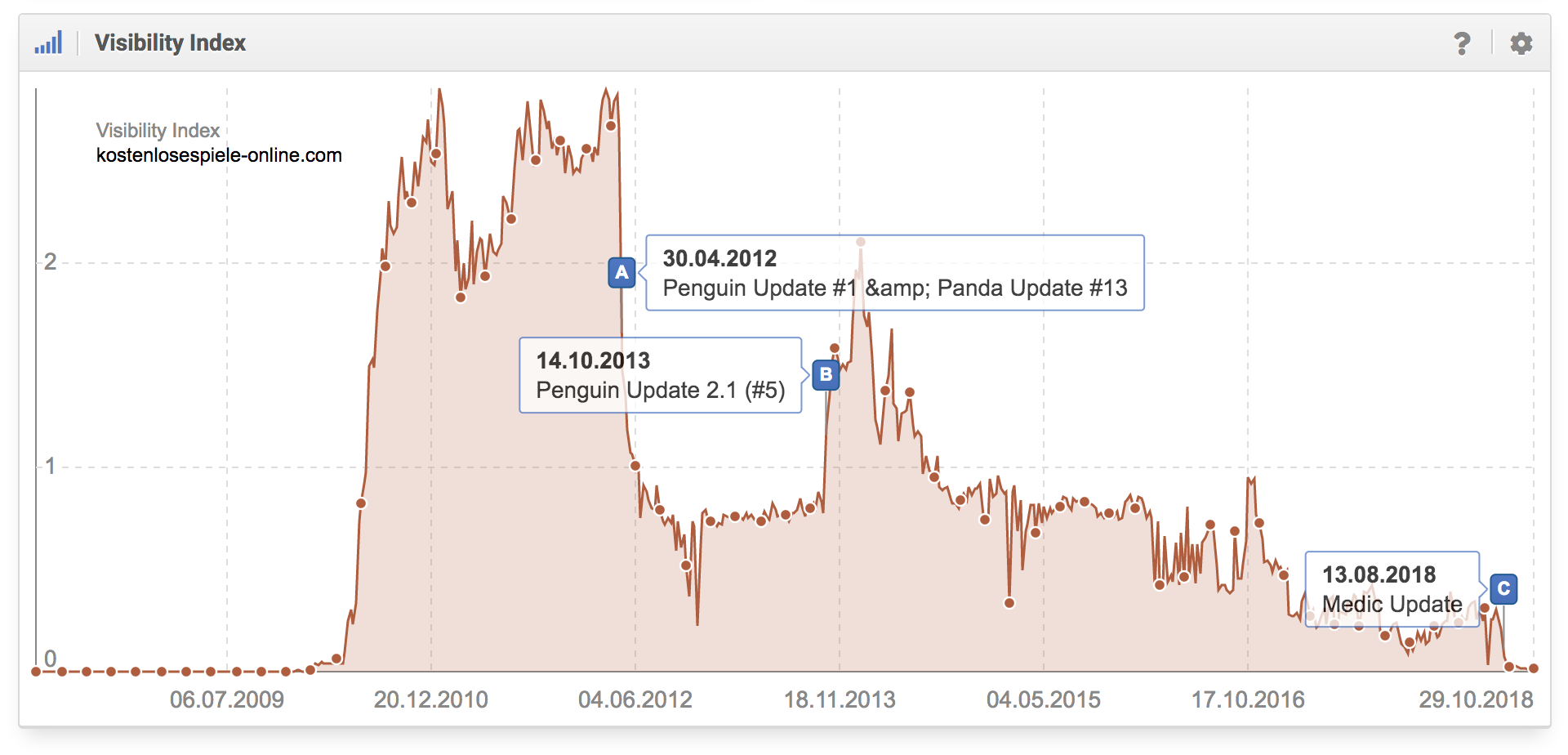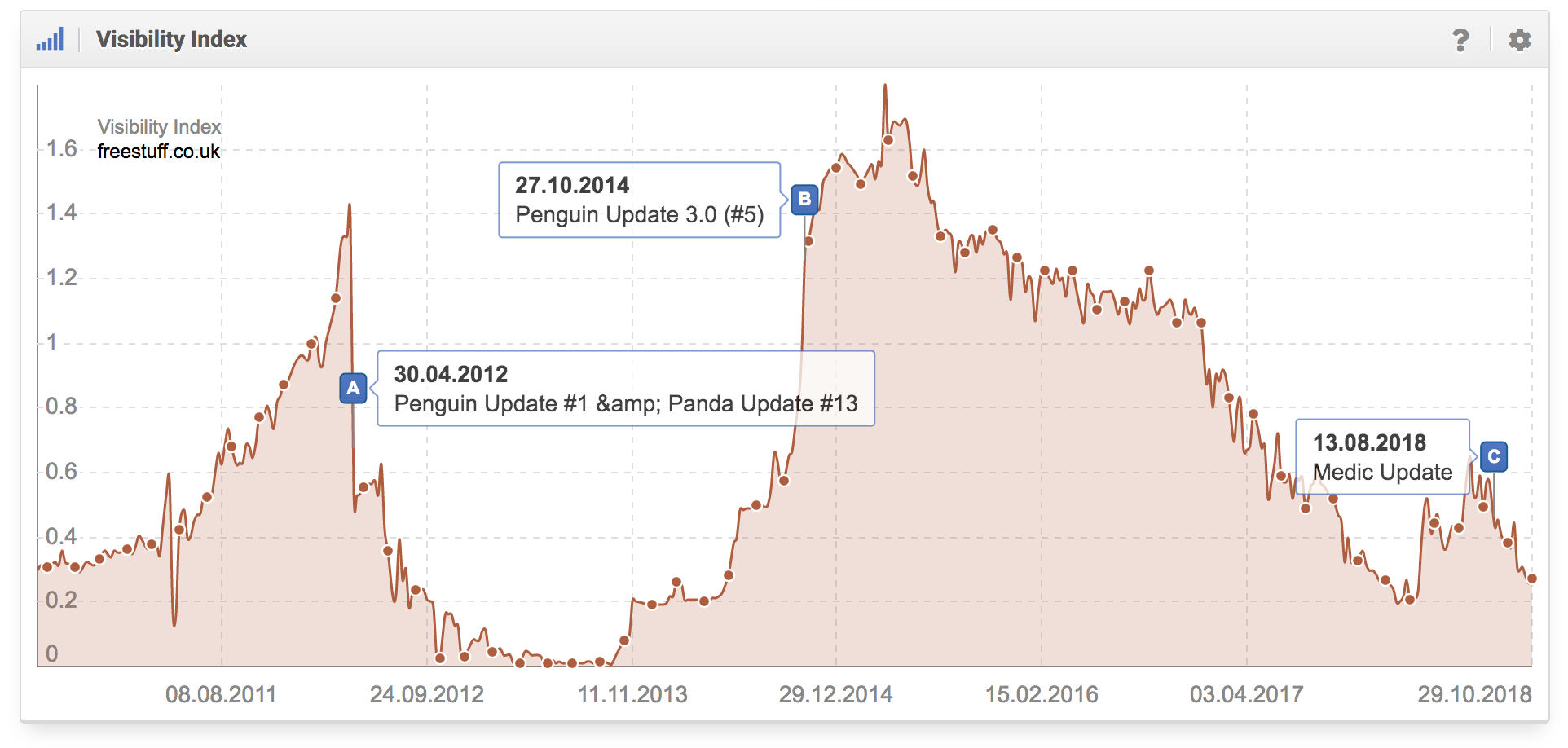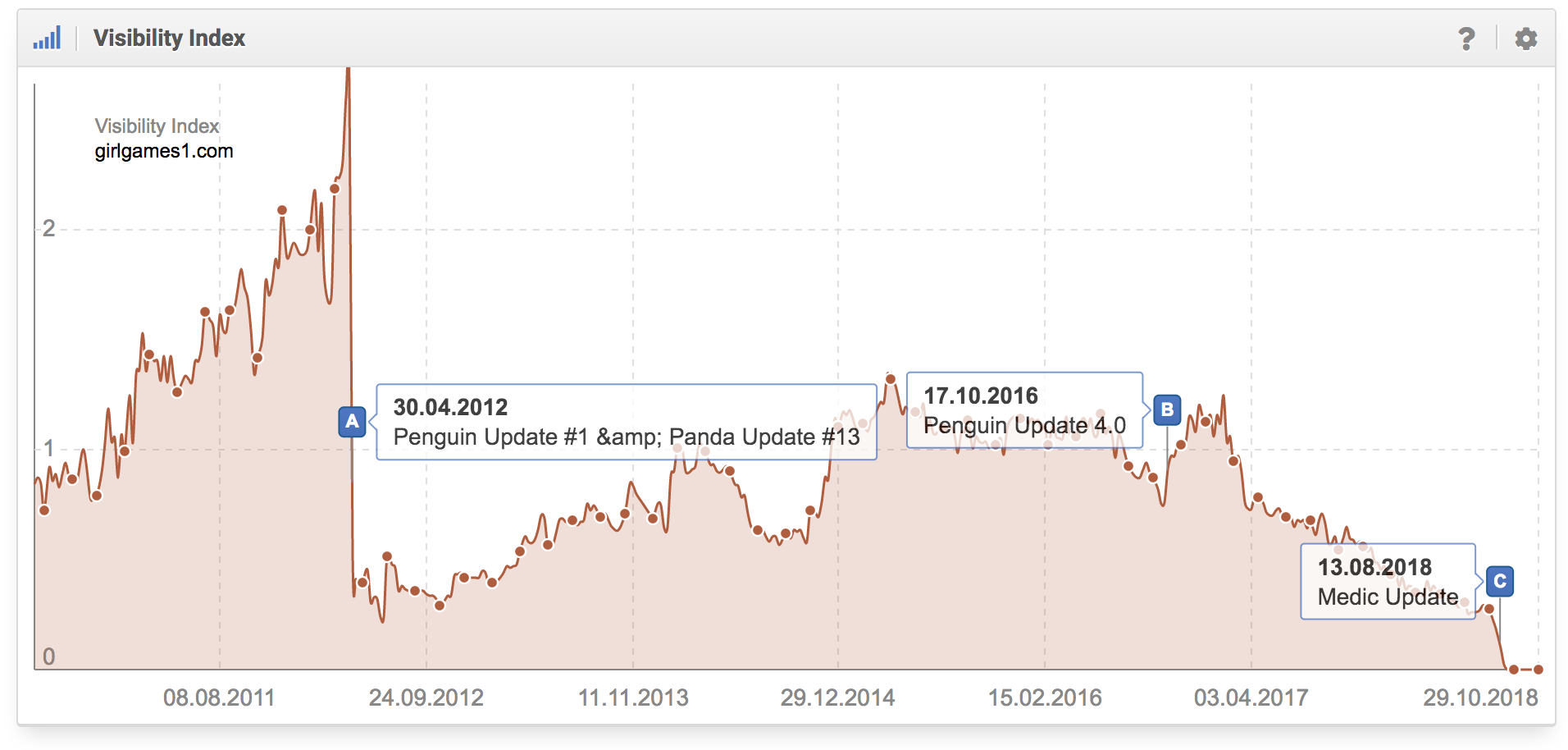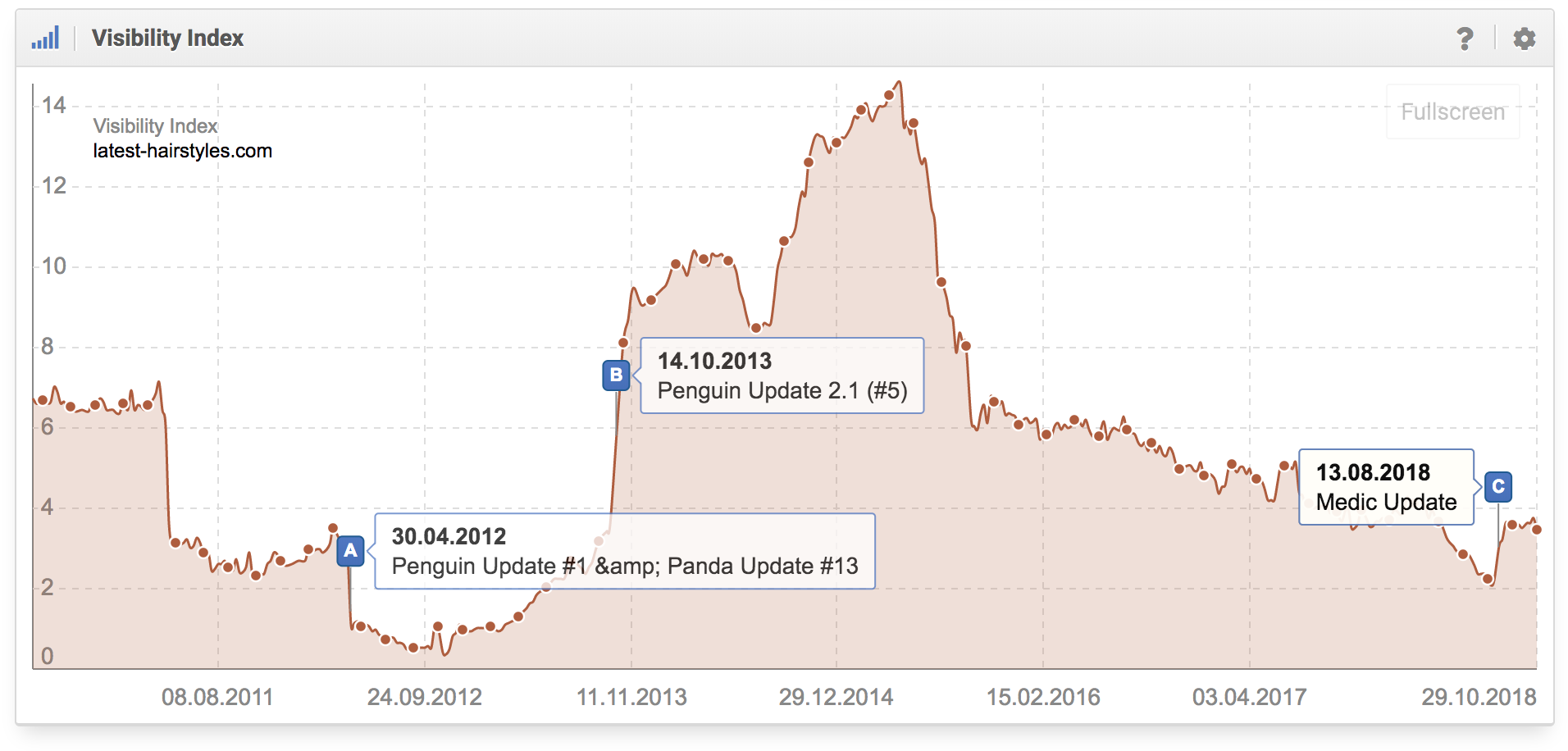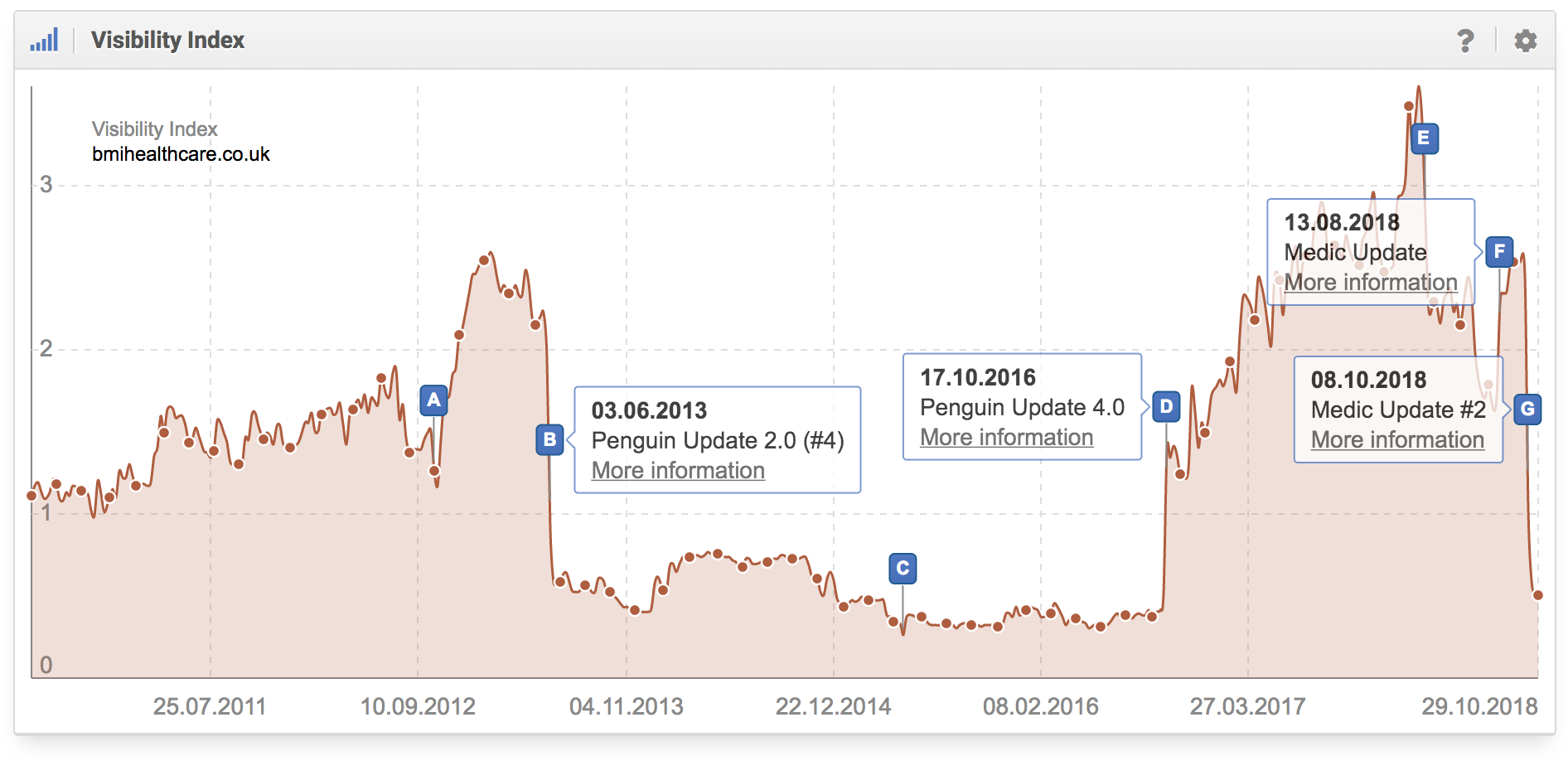 The question is, since Penguin 4.0 rolled out, the results are now visible as soon as Google (re)crawls an individual URL. The update does not penalize an entire domain either. So, where is the relation?
What does Penguin and Medic have in common?
On our workshops, I used to ask the attendees the following question: Do you think that the website of FC Liverpool needs to buy links? Do you think that the website of the Mayor of London needs to buy links? The clear answer: No.
Now consider this. What does the anchor text look like when people are linking to you in a natural way? The vast majority of users link to a domain without images or text (empty), use the brand, domain or simply decide to use "here" or "click here". Take a look at the examples below from our link database.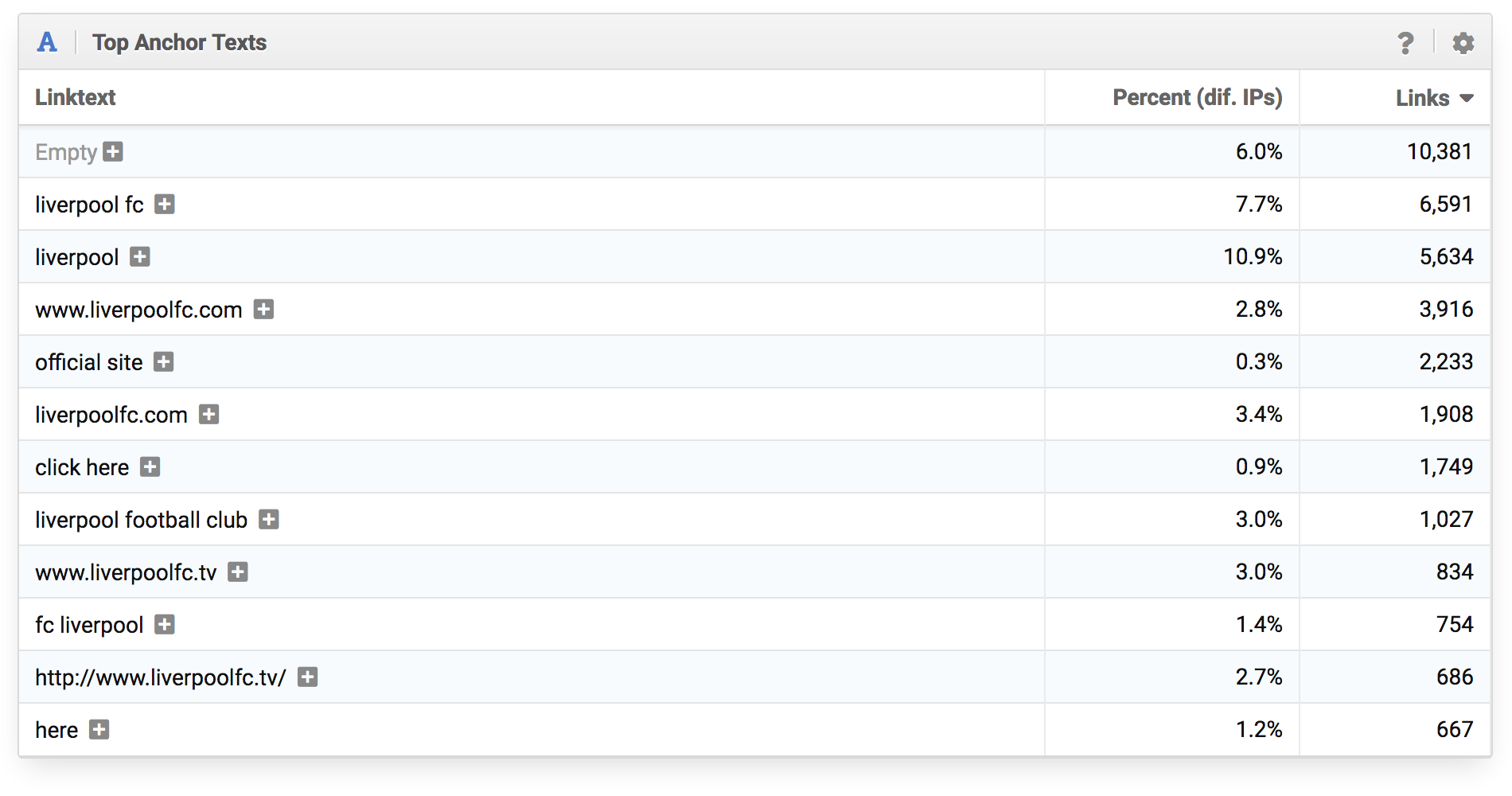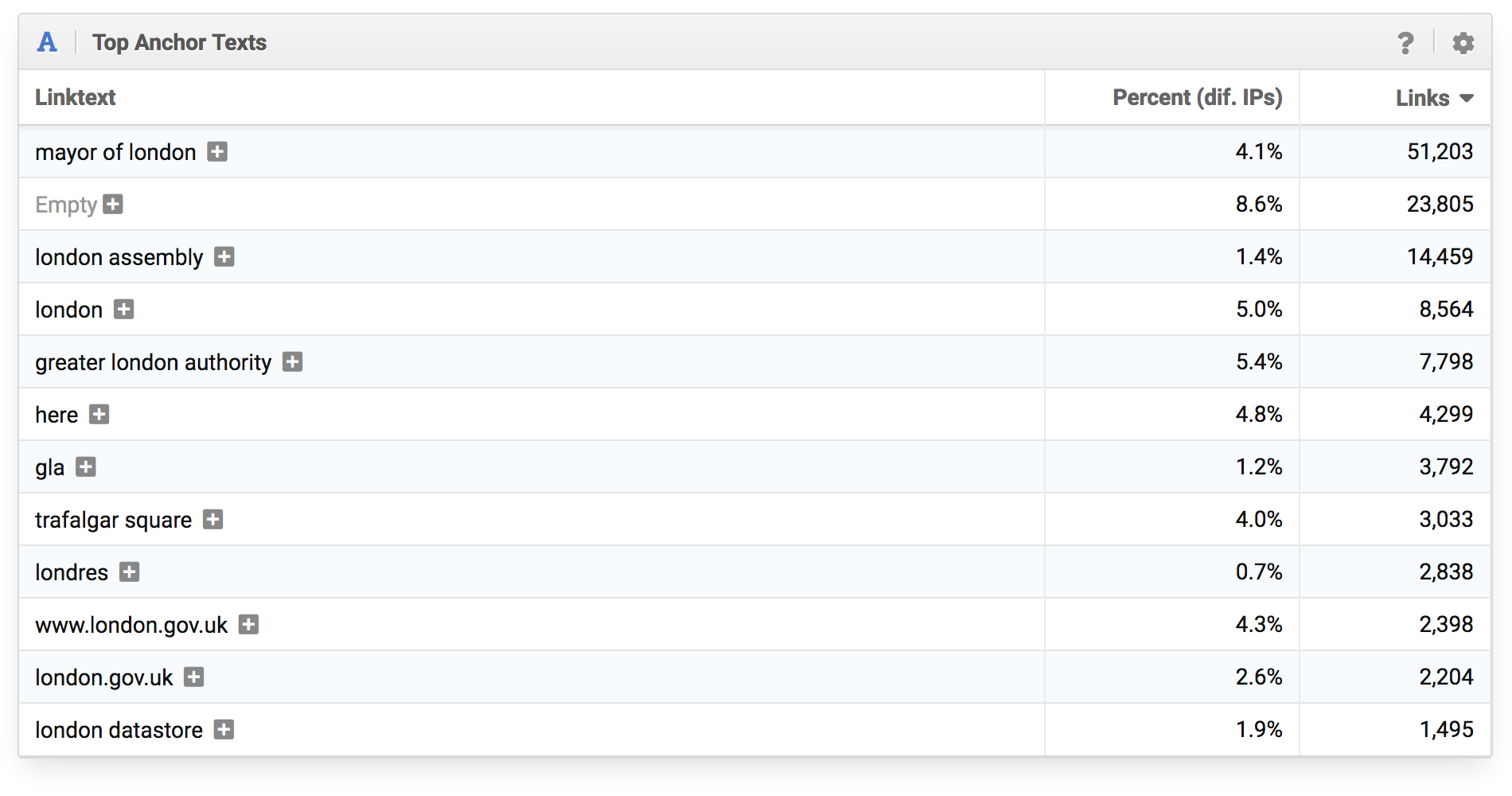 In simple words, you don't get 1,147 links with the perfect keyword, "hair transplant" that you want to rank for, from natural links: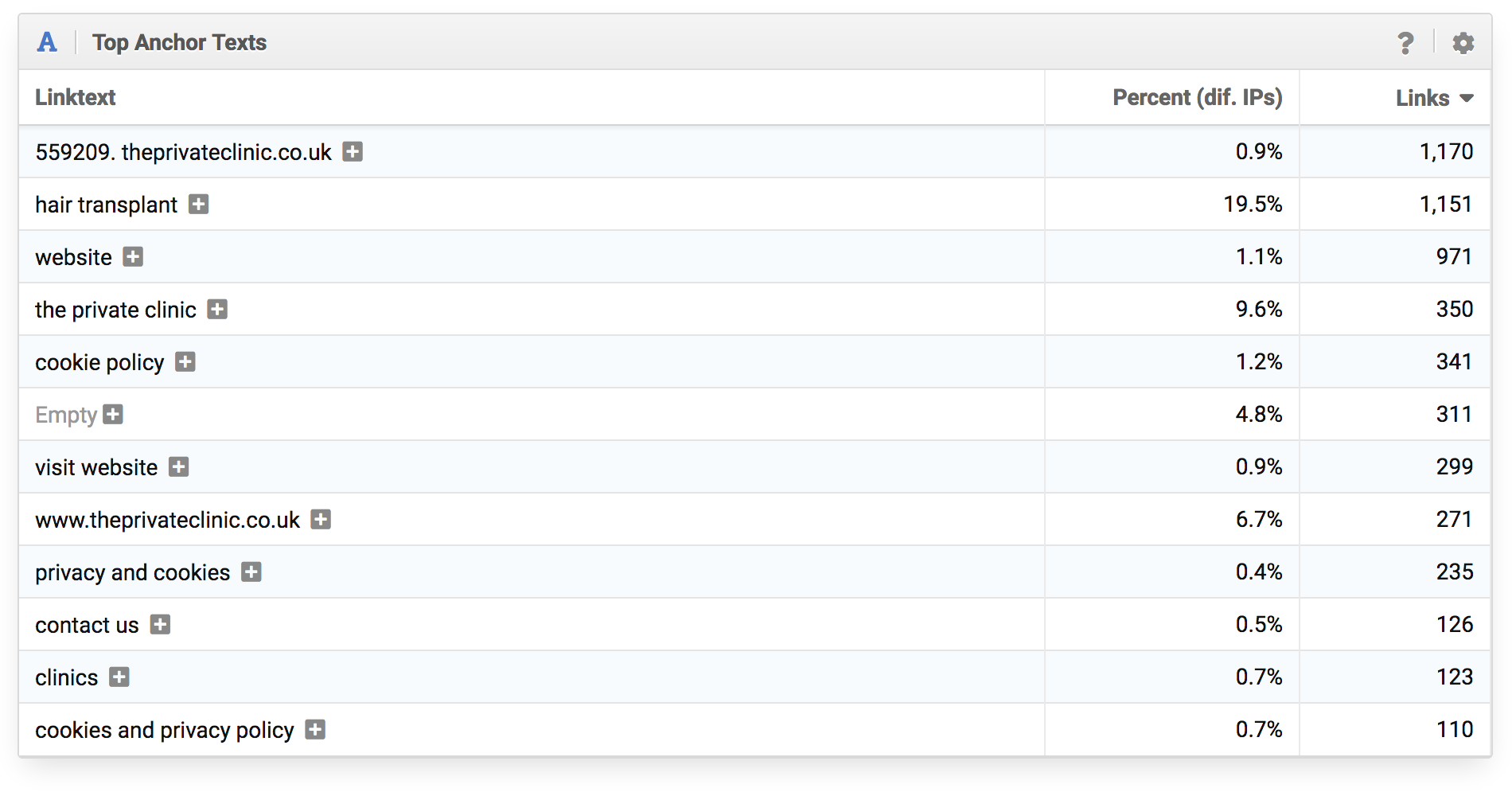 Could the unnatural anchor text links be the reason for this drop? Only Google knows the real answer, but.. All victims of all Penguin Updates we have been reporting on in the last 6 years, have seen the same pattern after the Medic update.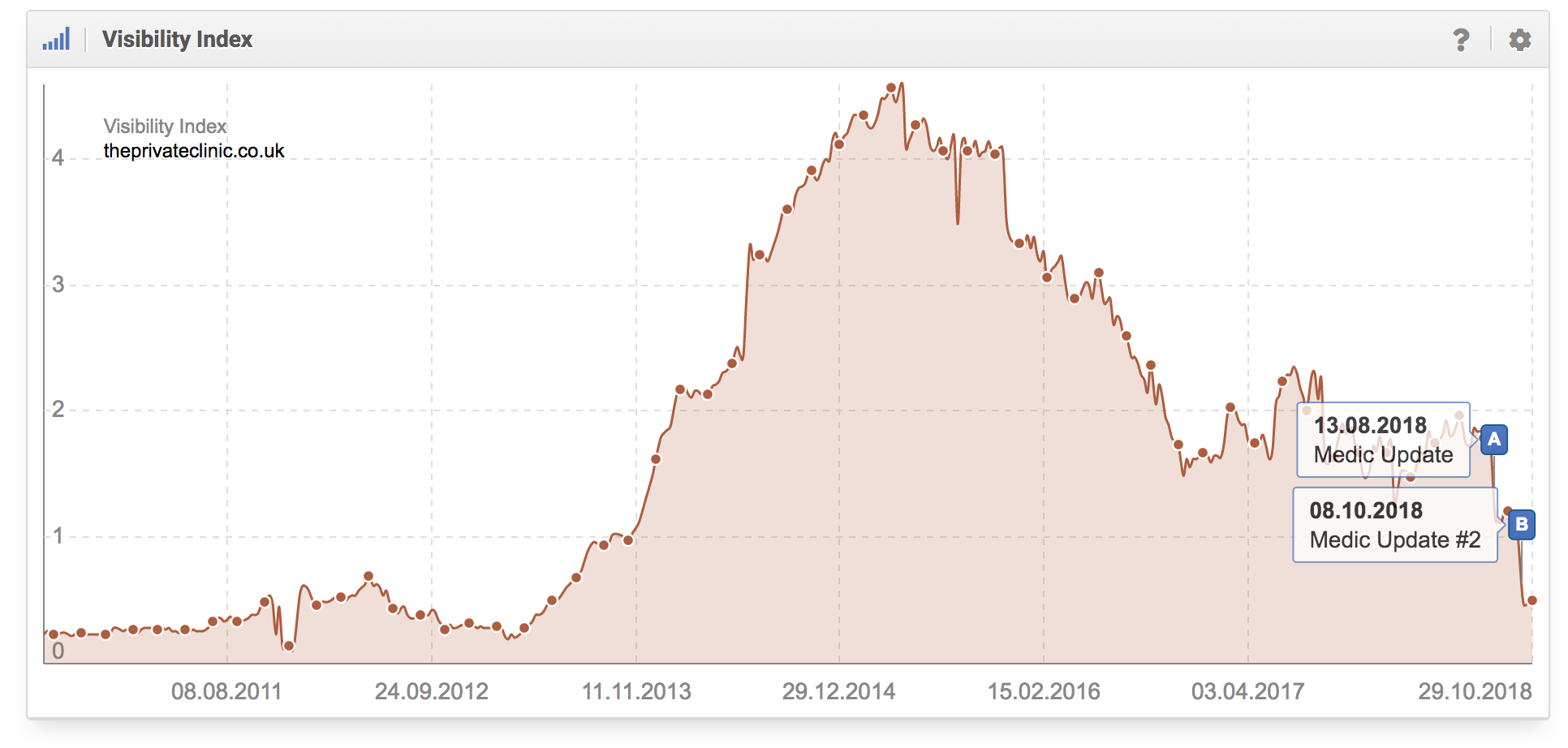 Medicinenet.com is a good example for unnatural anchor texts too. Take a look how many links all these "money keywords", like diabetes, cancer, depression, asthma, etc., have: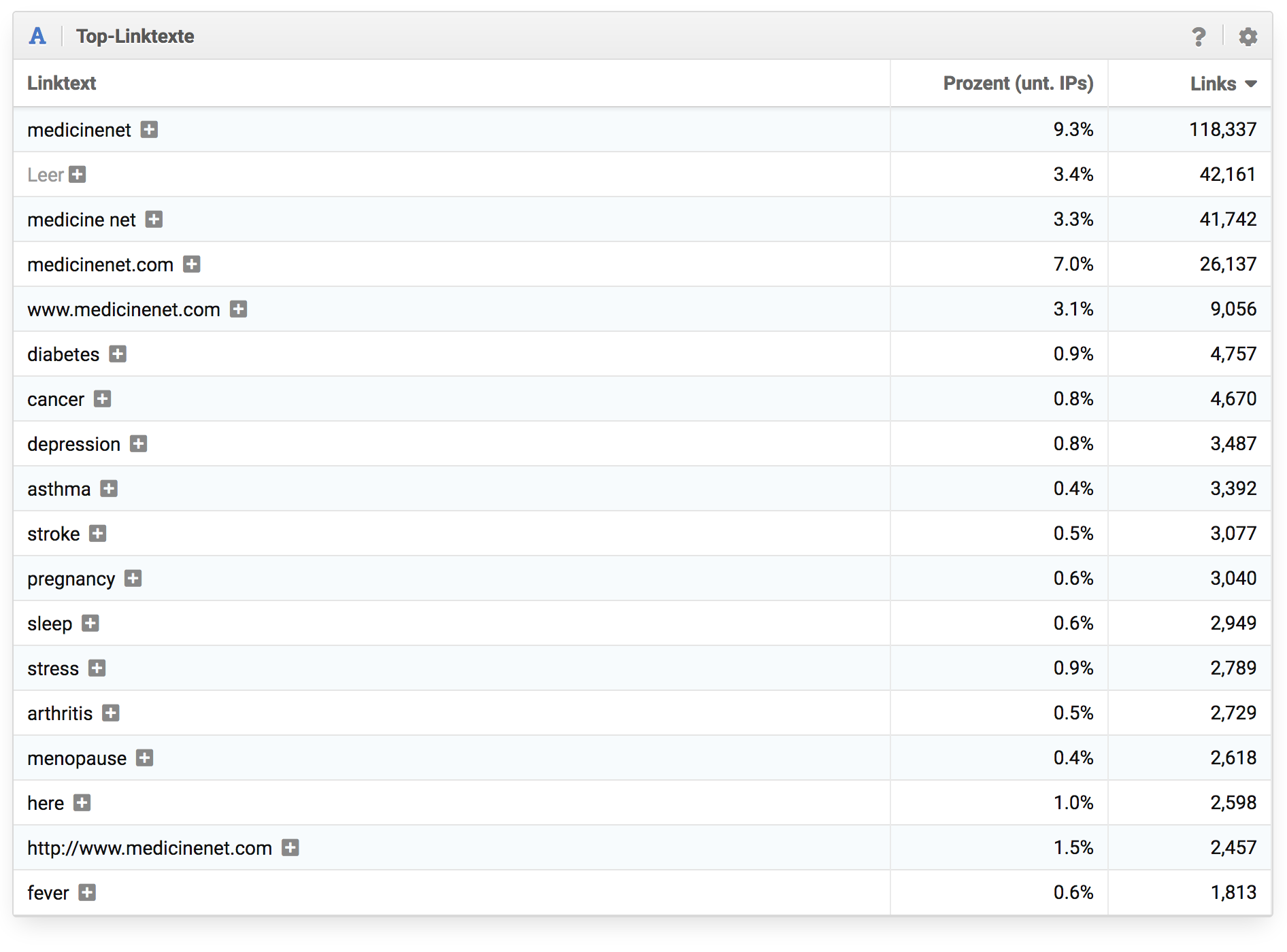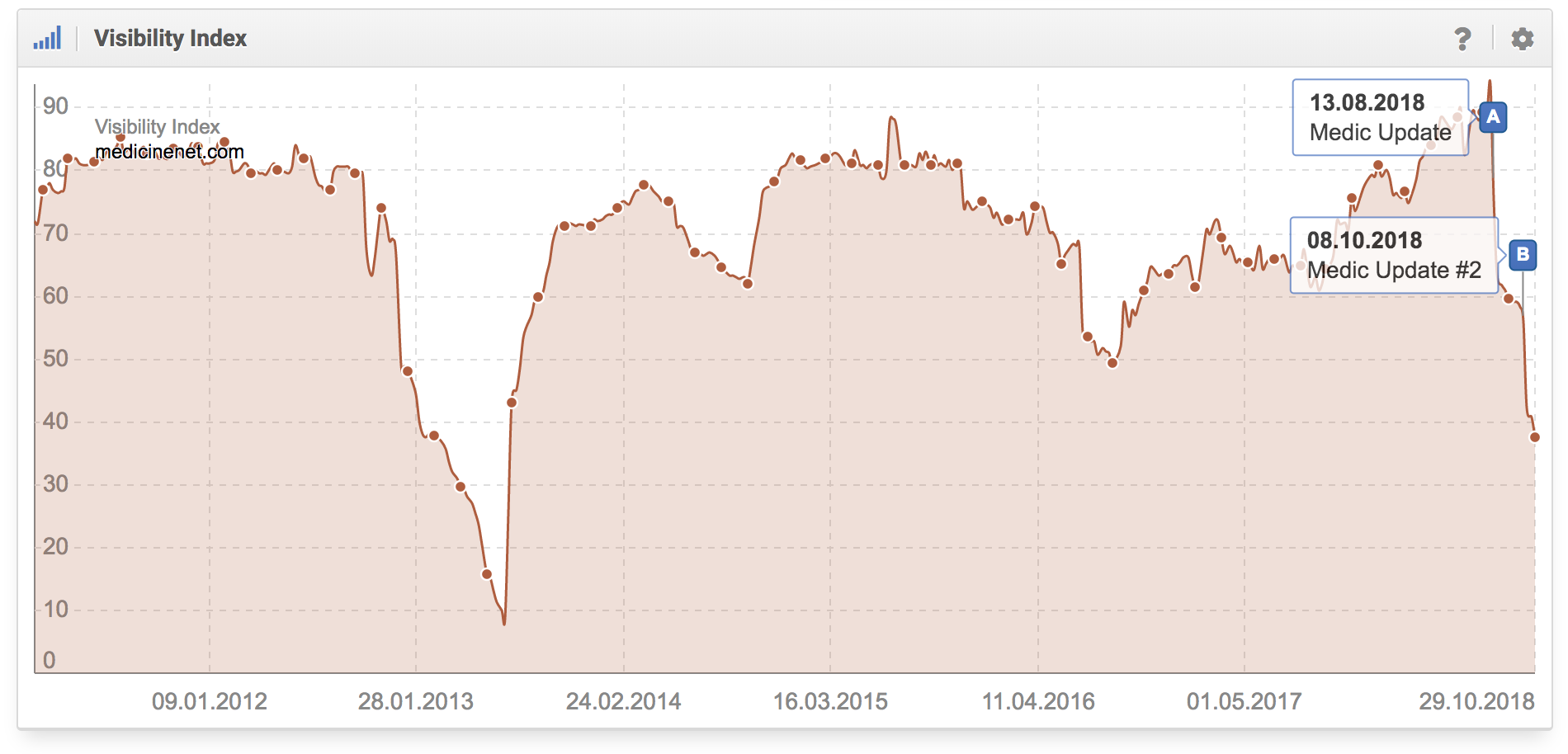 Many of those links for "asthma" are from websites like this and this. The linked content is also not the best you can find out there.
Keep in mind: I'm not saying this is the reason for your ranking losses! Only Google knows what the August algorithm update is about, maybe the change many different things at the same time, but this information and these examples may help you. At least, I hope so 🙂
Sources:
Google's Aug. 1 core algorithm update: Who did it impact, and how much?
Google's August algorithm update strengthens as roll-out continues.
Google Algorithm Change hints of Medic Rollback.
Google Penguin 4.0 – The Winners
Google Penguin – How are the victims from 2012 doing today?
What are the consequences of the Penguin Update 2.0?